Rudskogen

"Everyone says Toyota is the best company in the world, but the customer doesn't care about the world. They care if we are the best in town, or not. That's what I want to be." Akio Toyoda
Mr. Toyoda-san was proven right in 1979 when a customer decided to buy the best car in town. He or she could have chosen something entirely else, but for some reason or another this plain white 2-door Toyota Carina TA20 got picked.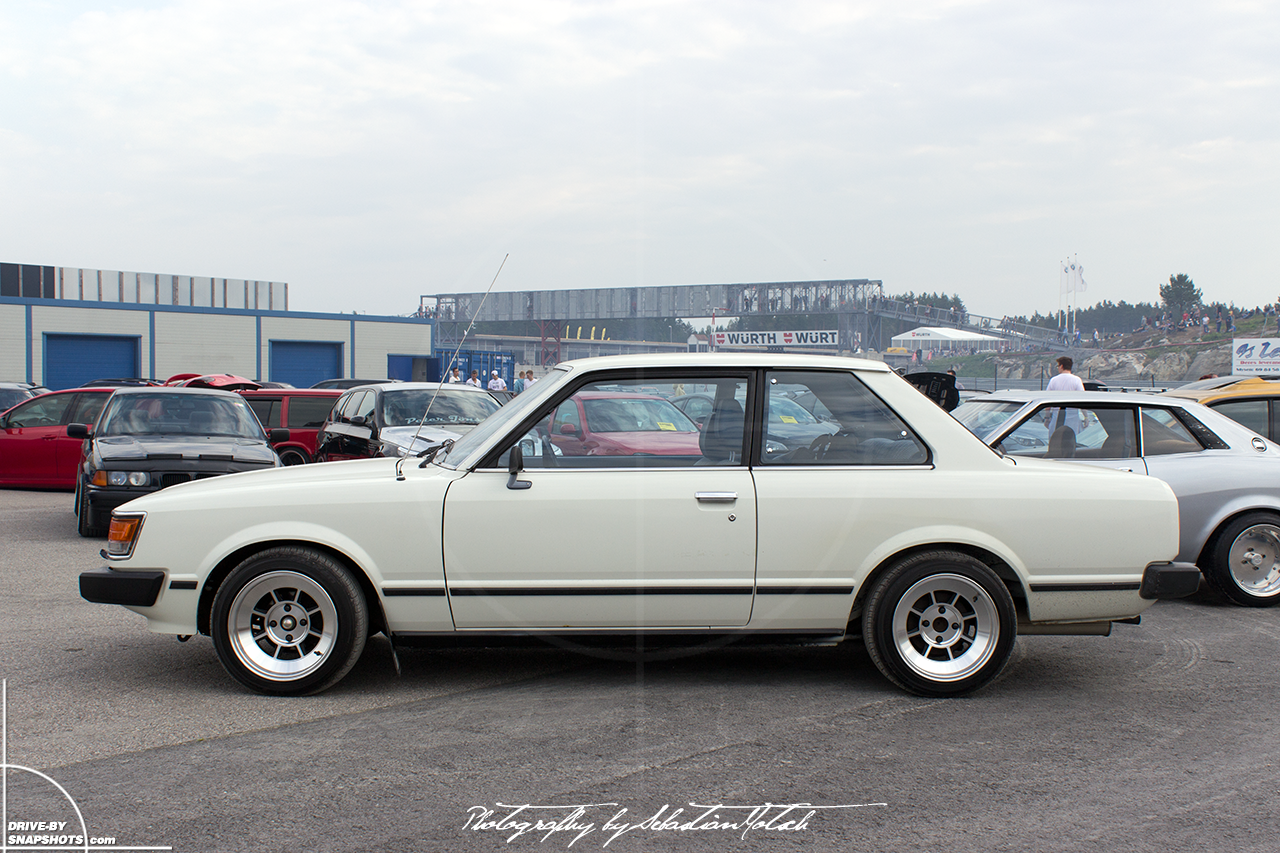 In the late 70's and early 80's nobody thought about leasing or buying a car for just a few years and getting rid of it as soon as the warranty period ends. Purchasing a new car was a long-term decision. Unfortunately the ugly monster called rust often killed this generation of vehicles prematurely. Mechanically they rarely (if ever) failed.
Only a few pristine cars are left now. This one is a prime example and has obviously been well cared for in the last 30+ years. So if you think about Carina being an old lady you are trusted to care for – what would you do? Buy her some make-up and jewellery?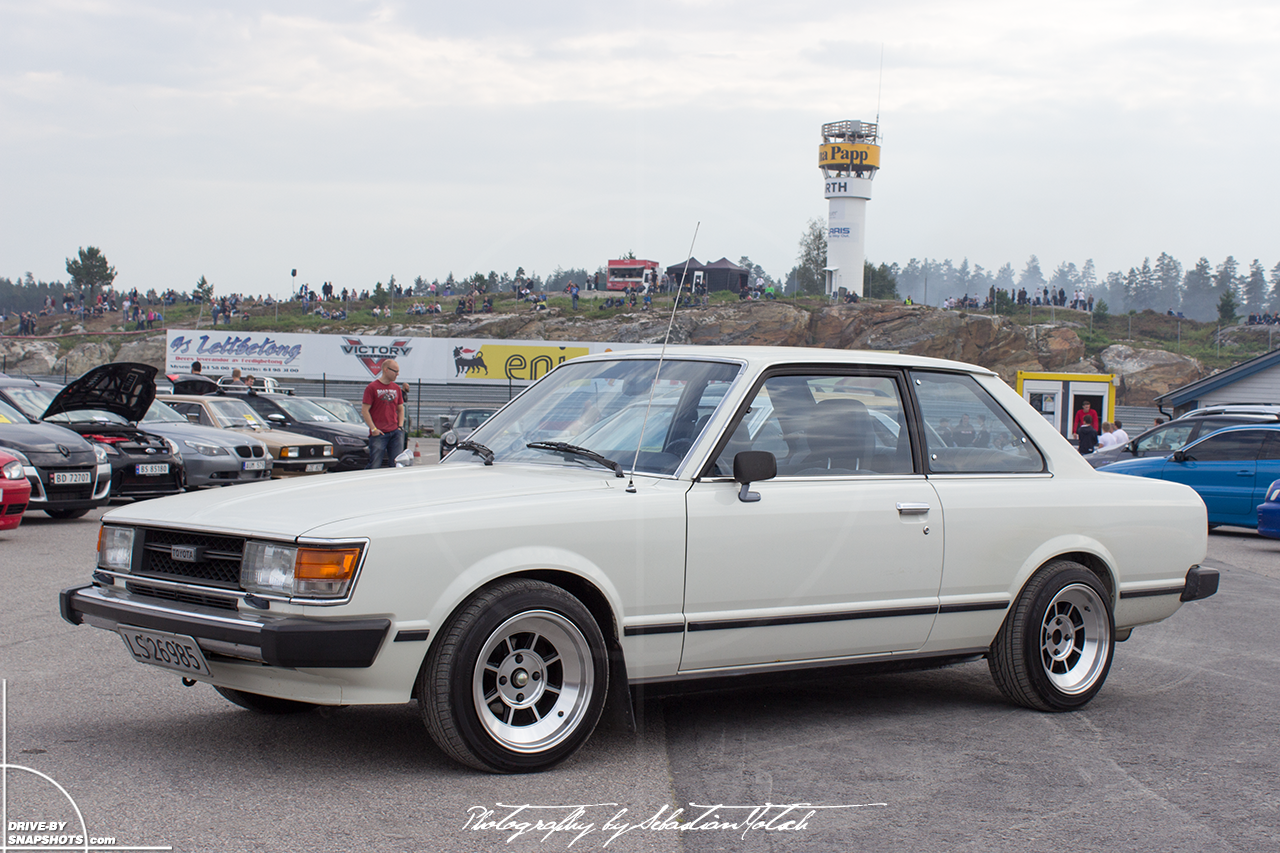 No, because a natural beauty doesn't need that and it would only distract from her charm. Rather buy her a set of new shoes in a classic design and lower the center of gravity so she can safely get to all the destinations. Well done Kenneth Groth!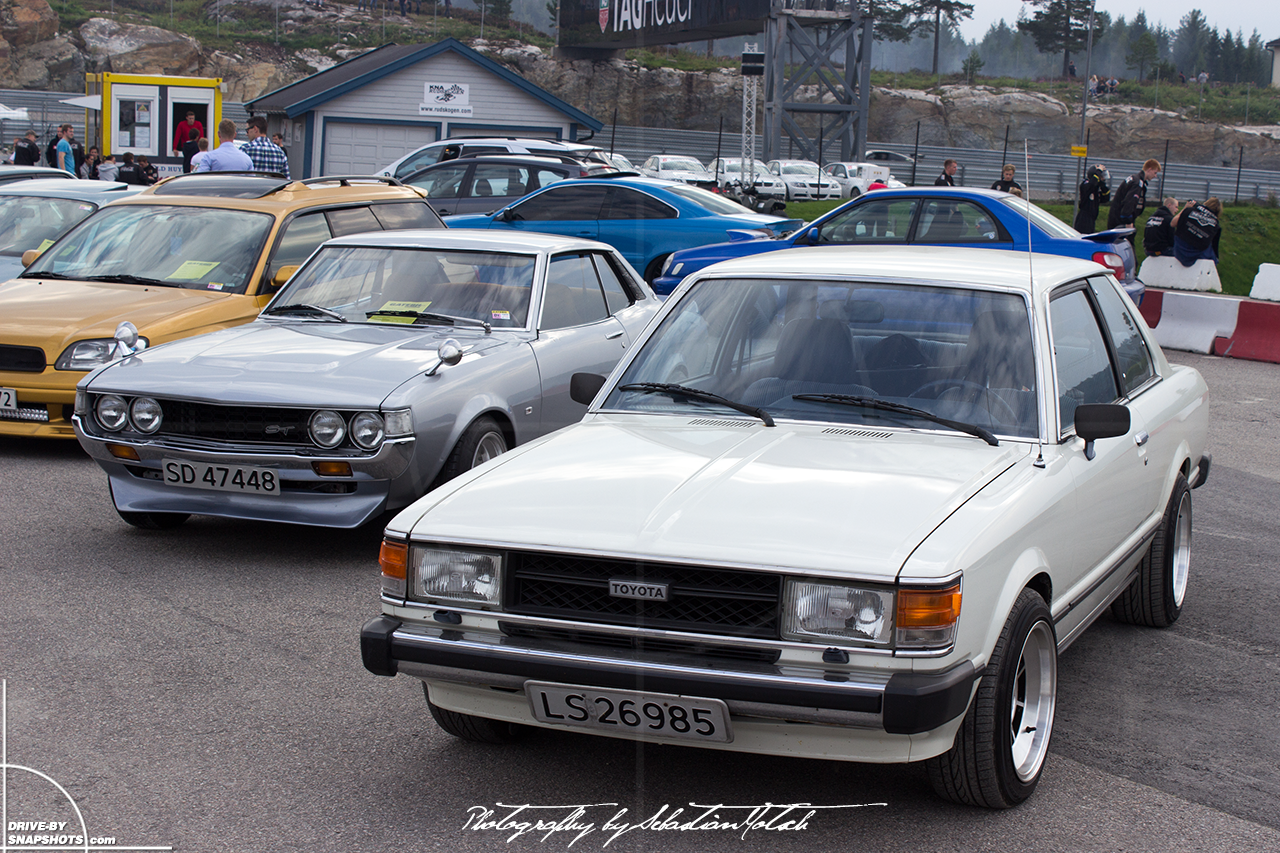 The classic wheel design and not too much lowering is all she needs. The gracefully aged lines are not only complemented perfectly but at the same time very nicely accentuated.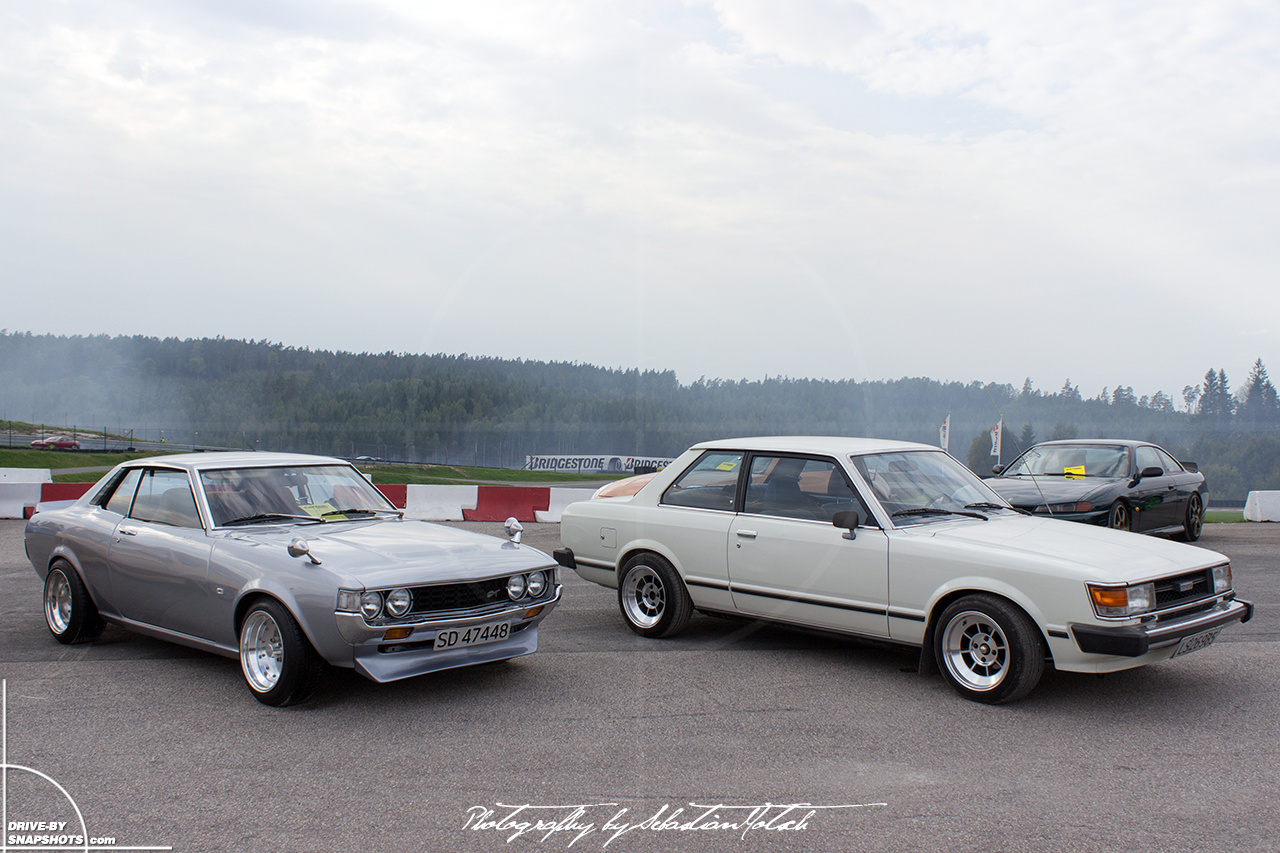 The Toyota Celica TA22 parked next to the elegant old lady has been treated similarly, but with a much sportier approach. Chin and trunk spoilers complement the period-correct wheels and the fender-mounted mirrors complete the athletic look. What a beautiful pair – both of which don't scream "look at me" but rather invite you to silently enjoy the fine chrome details. Imagine the stories these ladies would tell if they could speak.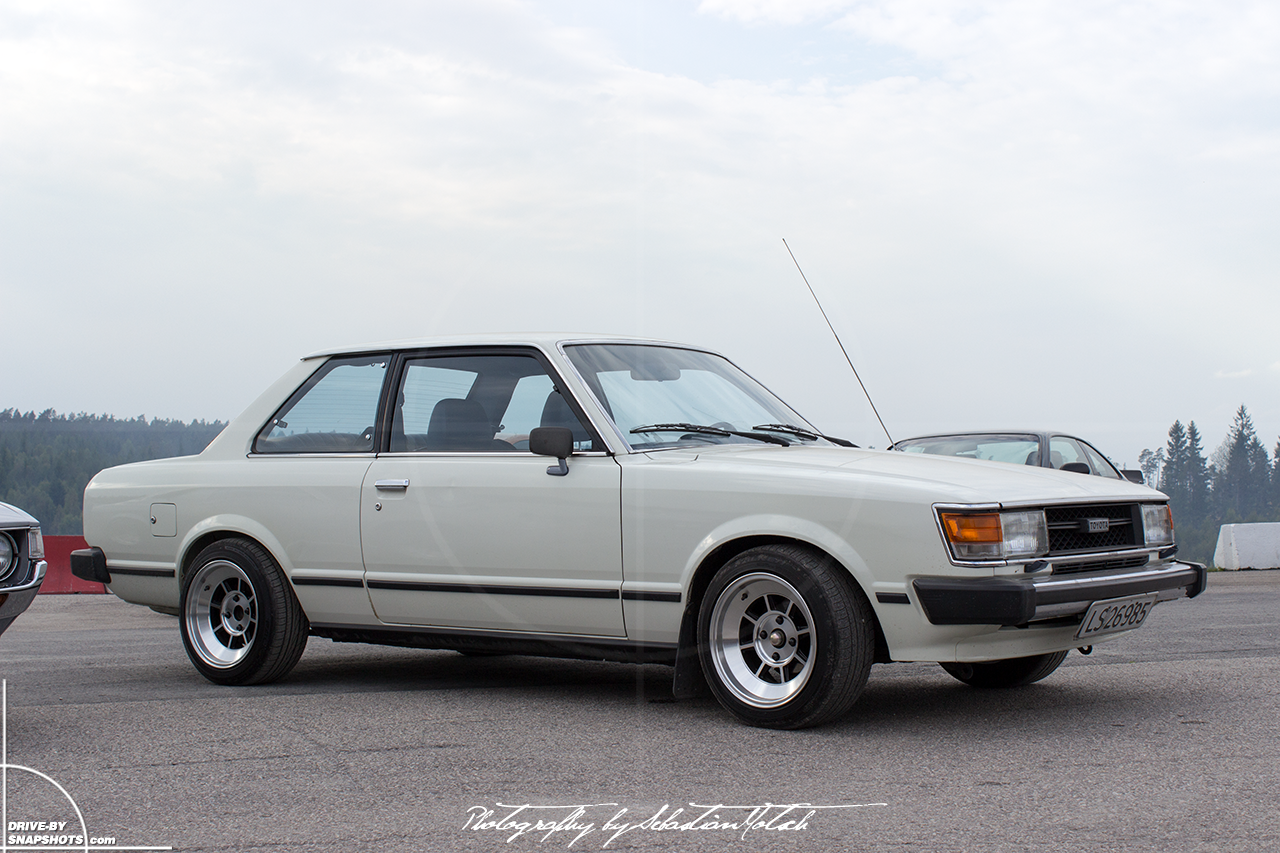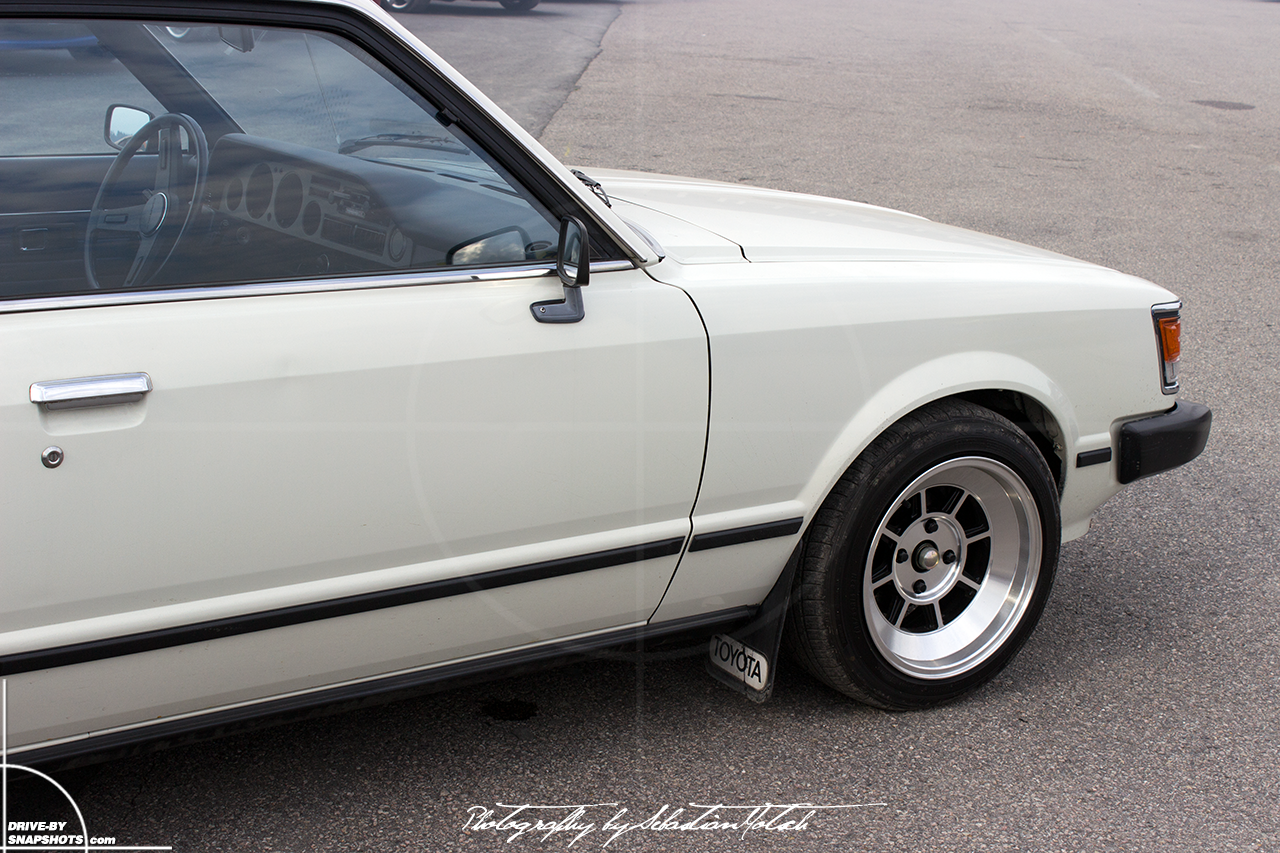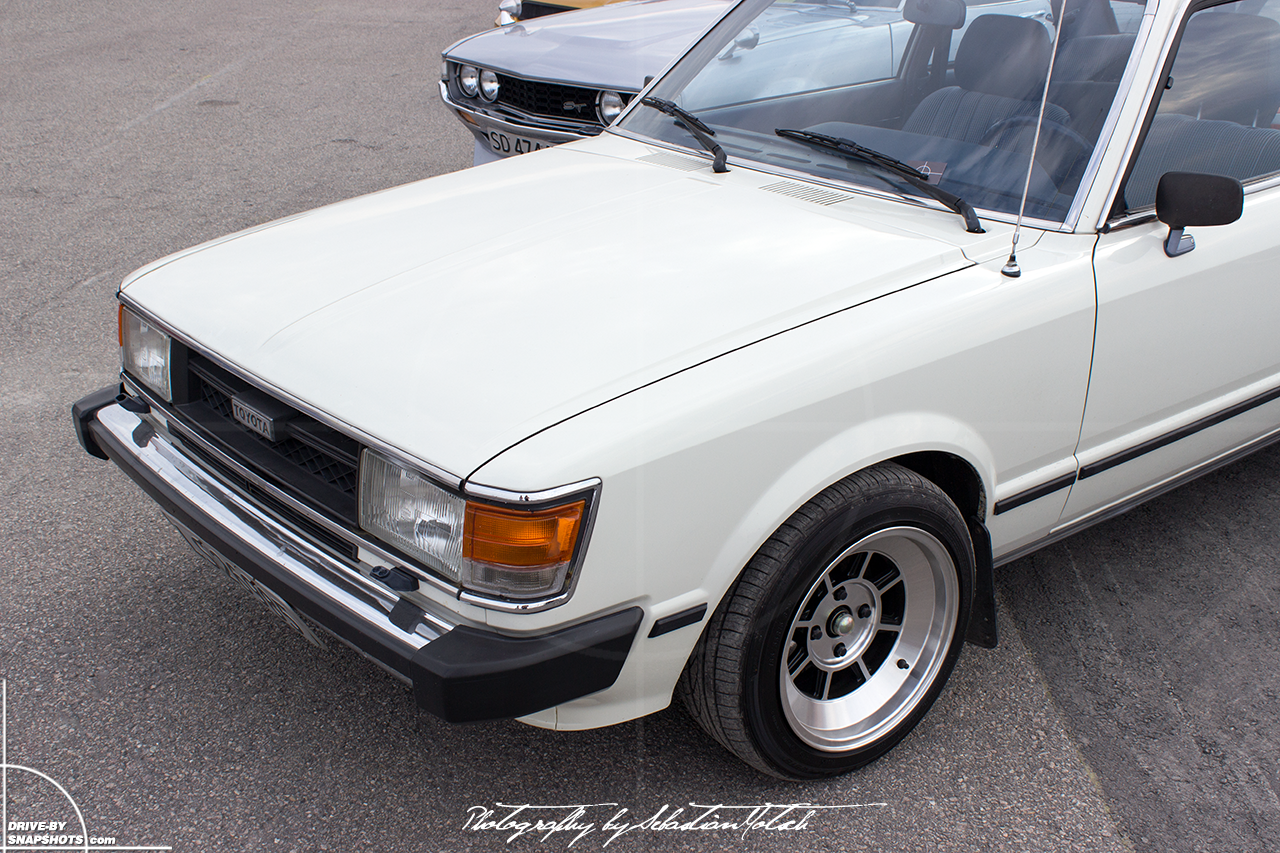 Since Kenneth trusted somebody else with taking care of her about a year ago, I can only hope she is still doing well.


The WUNDER-BAUM® was invented in 1952 and has been produced in huge quantities ever since. Under normal circumstances, the tree-shaped air-freshener is a lonely fellow. He prefers to lead a solitary life, enjoying the panoramic view from its natural habitat – the rear-view mirror.
However, some of the little trees are members of a secret organization. They gather once a year to hold their annual meeting, called WUNDER-FOREST®. In 2014, they attended the Gatebil festival in Rudskogen, Norway. If you looked closely, you might have noticed that the trees held small-group workshops in various vehicles around the track, dangling from the rear-view mirrors of various cars.
We caught a few of them in Erlend Skulstads' Audi 100 Avant…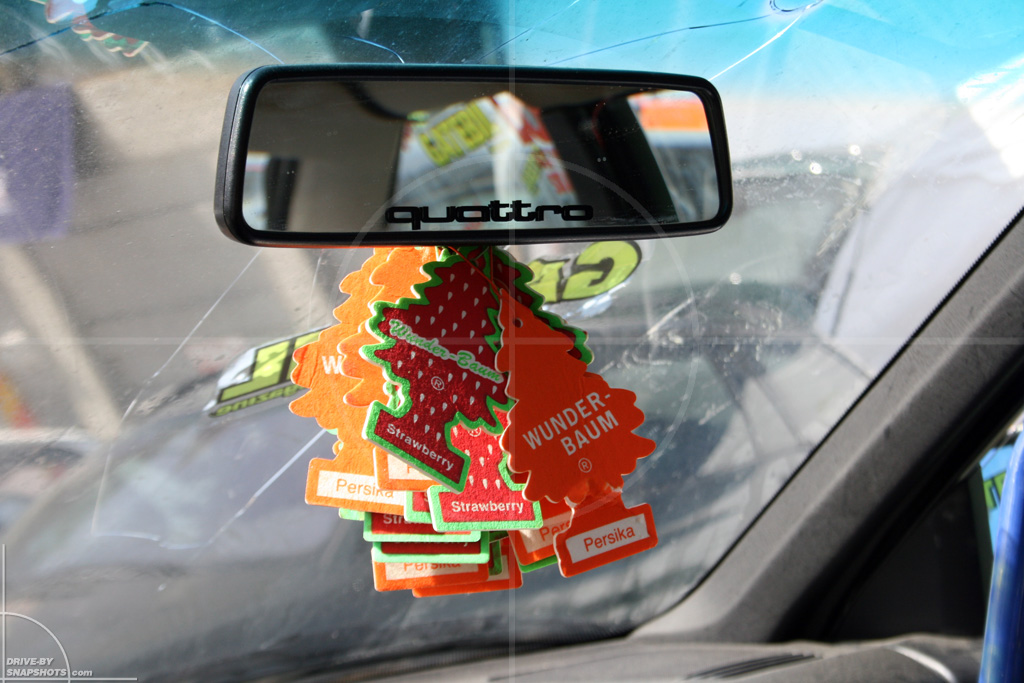 … and we even had the chance to catch a glimpse of their annual general meeting, held on neutral terrain in a totally in-suspicious looking Cadillac from Sweden.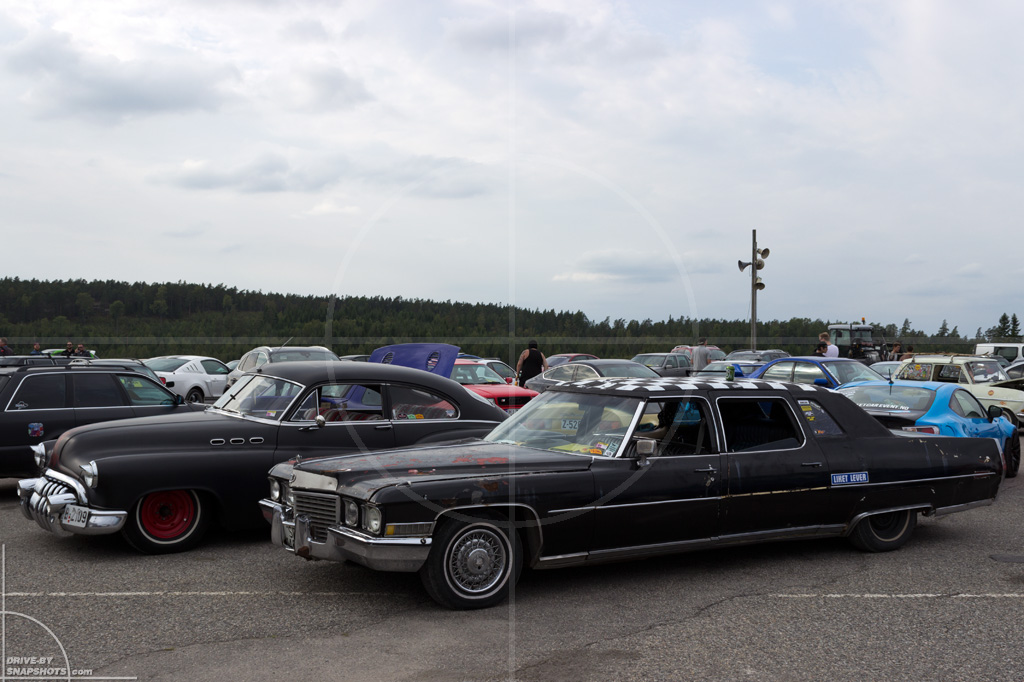 Gotta have some room to breathe in such meetings, don't you agree? 😉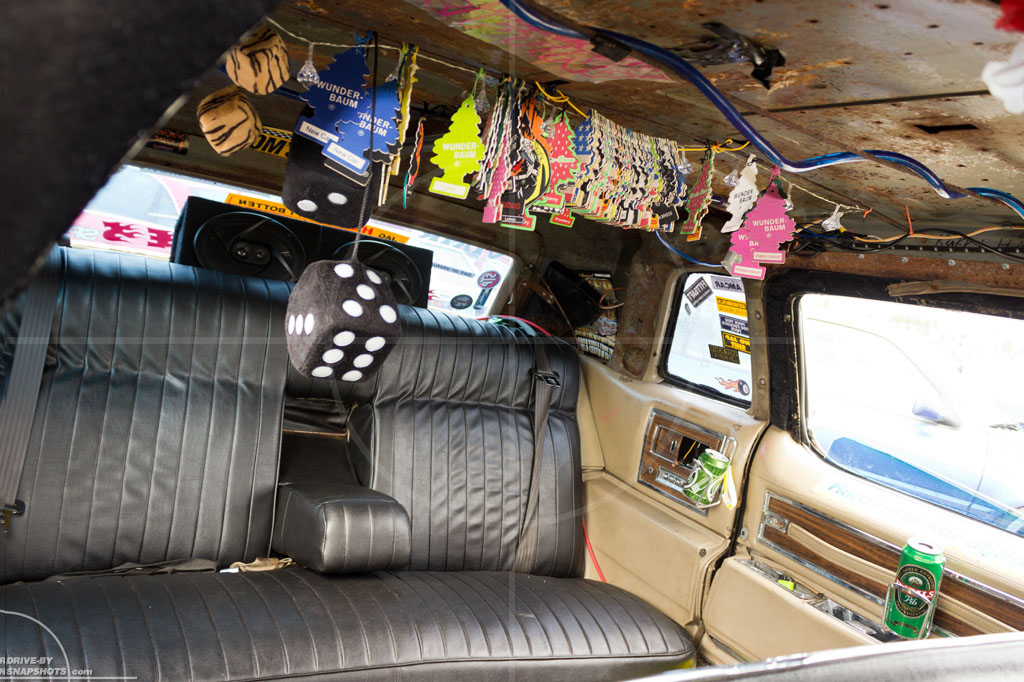 Eavesdropping on the conversation revealed, that the Gatebil Festival inspired them to create a new scent for future WUNDER-BAUM® applications…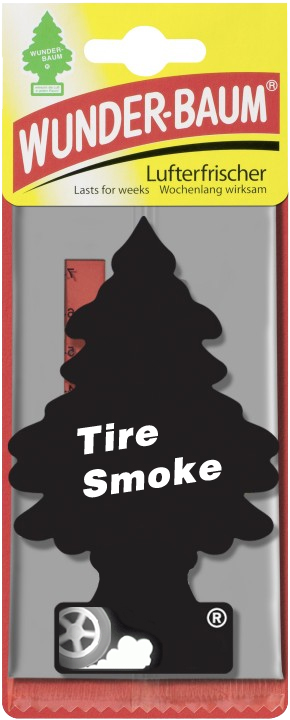 Why? #BecauseGatebil


The law of attraction says that you will get what you wish for.
If you go to a racetrack for the first time, you have to find your way around. Which, in this case, involves hiking through the Norwegian forest. After parking our rented A-Class and putting on some sunscreen, we made the trek around a brand new industrial building. But before even searching for the path leading to the famous Rudskogen Motorsenter race track, we got distracted by a bright red Volvo 940 with golden wheels. This is what it looked like at first sight:
Read More

»


Is a Volvo a cool car? By the common perception of most people… err… no. In all the countries I have previously lived in or traveled to, Volvos are not exactly considered to be cool rides. However, traveling to Norway for the first time (and to Gatebil Rudskogen nonetheless) changed a thing or two – forever. Being a lover of cars with straight lines and timeless design, I have always appreciated the styling of RWD Volvos. But did I consider them to be cool? Nope. However, seeing what can be achieved even without a major budget, did spark a new interest.
Read More

»