FIAT

"A beautiful lady is an accident of nature. A beautiful old lady is a work of art." – Louis Nizer
Dear readers,
you might be wondering why I choose this quote to accompany todays post. Both the FIAT Ritmo 65 CL and the graffitti snake in the cover picture have a bewildered surprised expression on their faces, as if they are wondering about the same thing.
Would anybody call an old FIAT Ritmo Mk1 a beautiful lady? Rather not, I suppose. Most people think that it is a design accident of the Centro Stile in Torino, headed at the time by Sergio Sartorelli.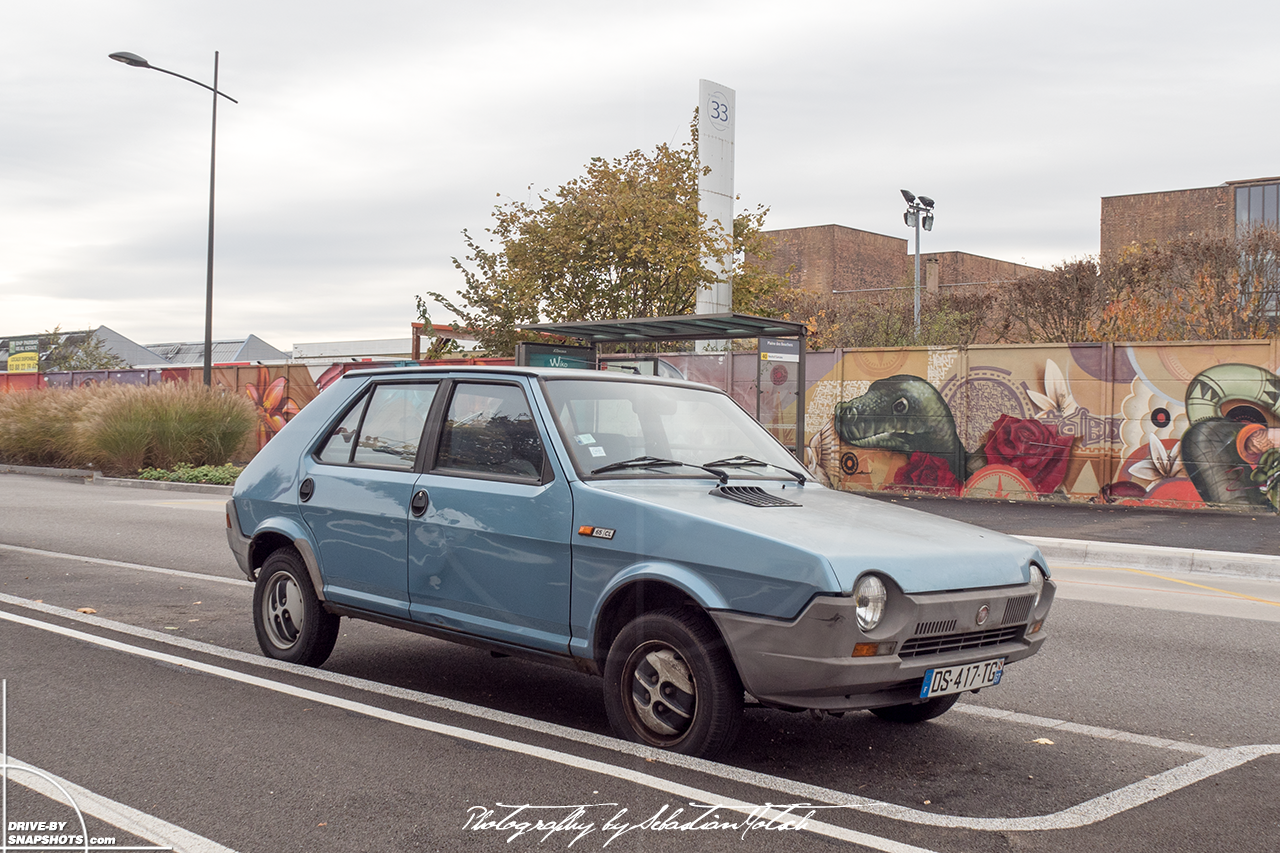 However, respect should be paid where respect is due. Signore Sartorelli managed to design a front mask that resembles a surprised face with wide open eyes. So far so good, but mamma mia! On his 30th birthday the little Ritmo looked in the mirror, noticed that the plastic trim had faded due to decades of exposure to UV light… and was wondering ever since why the hell he only has a 3/4 moustache?!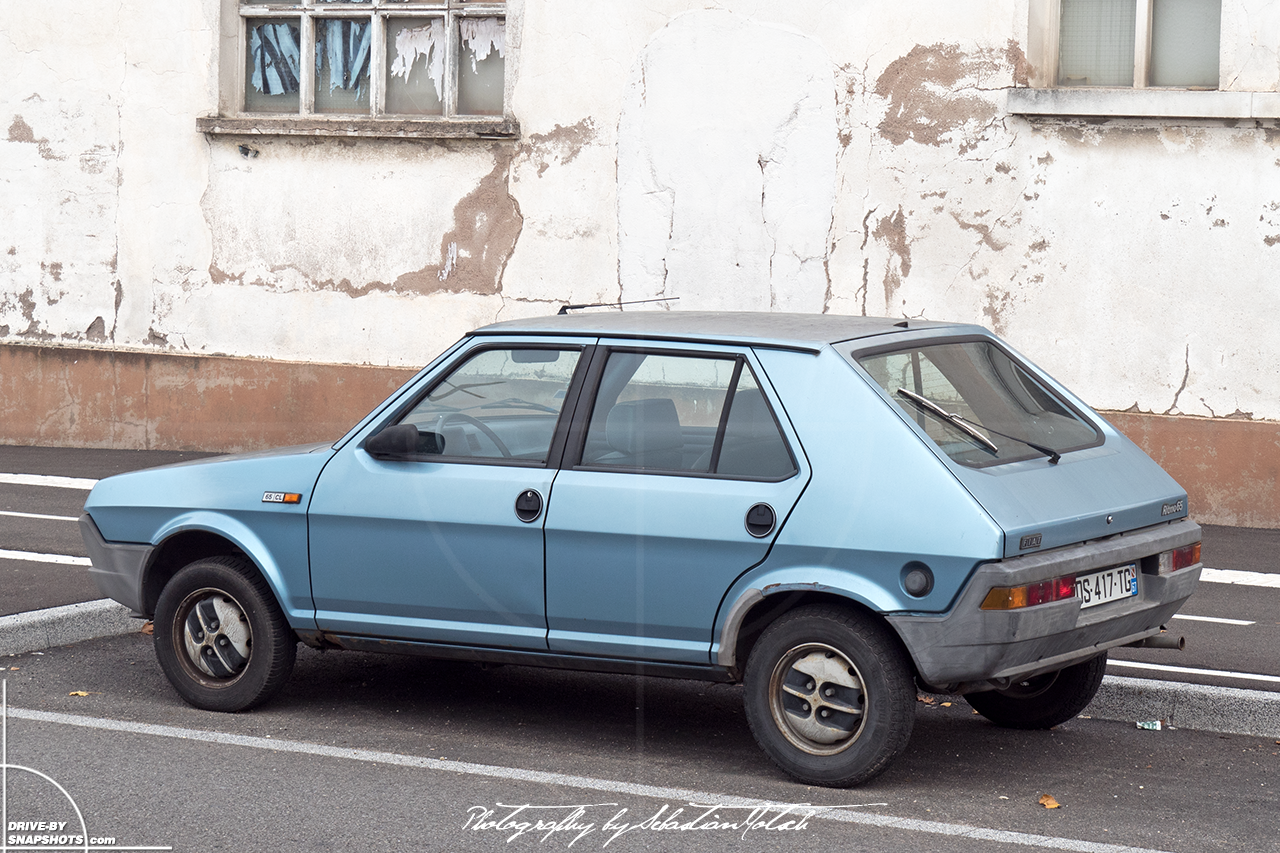 Apart from the faded plastic trim the little fellow is in quite good shape. Not too much visible rust or major damage to the body. But where does the old lady from the quote come into play? Step back…
… and you may spot her hiding in the background.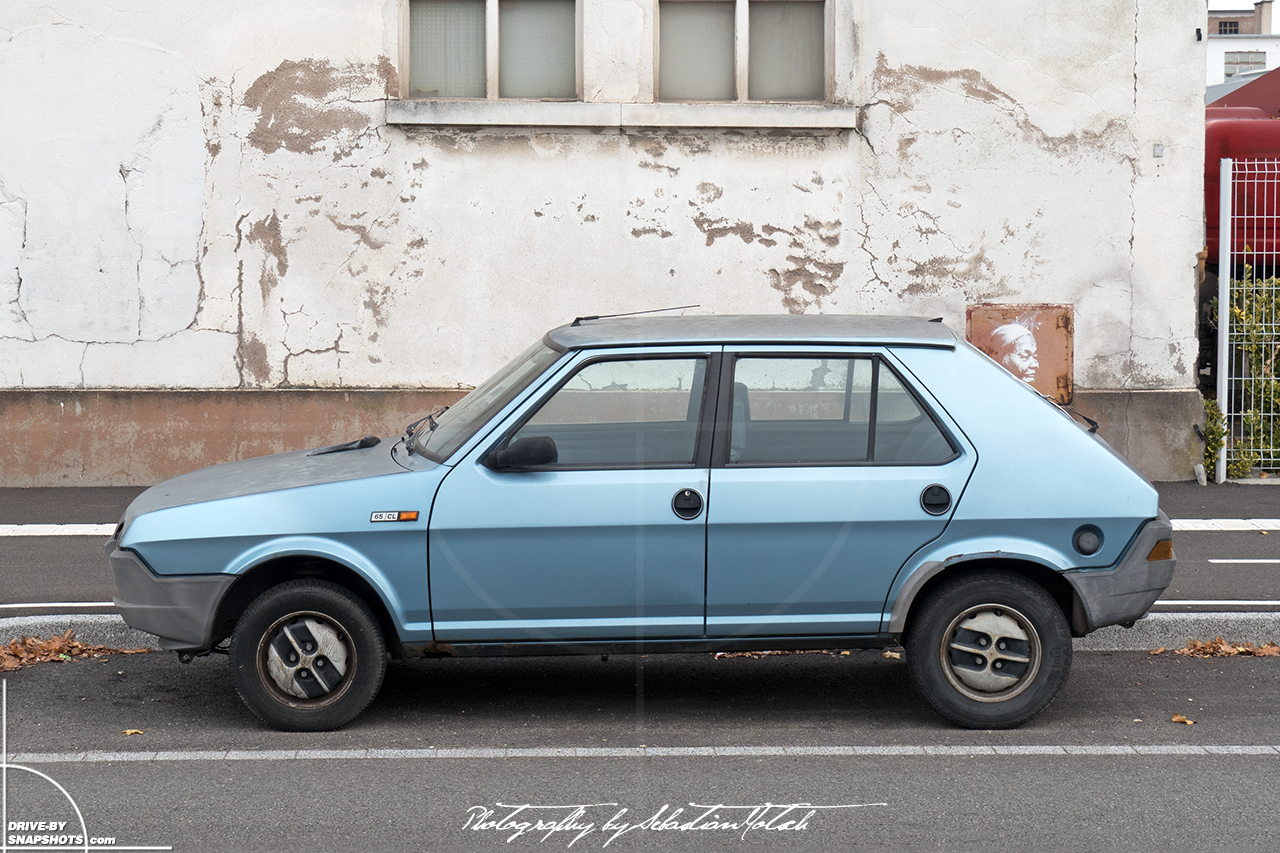 What a nice little touch the street artist added to the otherwise rather derelict building! And indeed, Louis Nizer was right – the beautiful old lady is a work of art. 🙂

While digging through my picture archives, I became aware of having many pictures that have one thing in common: matching color schemes. It really is interesting how some color combinations can be found whichever country you go to. This week I'm going to feature a selection of pictures containing the bright colors Yellow & Blue.
To make it more interesting, the pictures are sorted by age, starting off with the oldest and progressing to more recent shots during the week. Three topics are going to be covered every day: matching backgrounds, race cars and other vehicles.
Day two | Matching backgrounds
The Toyota Hilux Bakkie pictured here might have blue lettering on the door, but I choose the photograph because the sky provides a spectacular background to set off the 4×4, descending a steep hill at Kallies Quarry.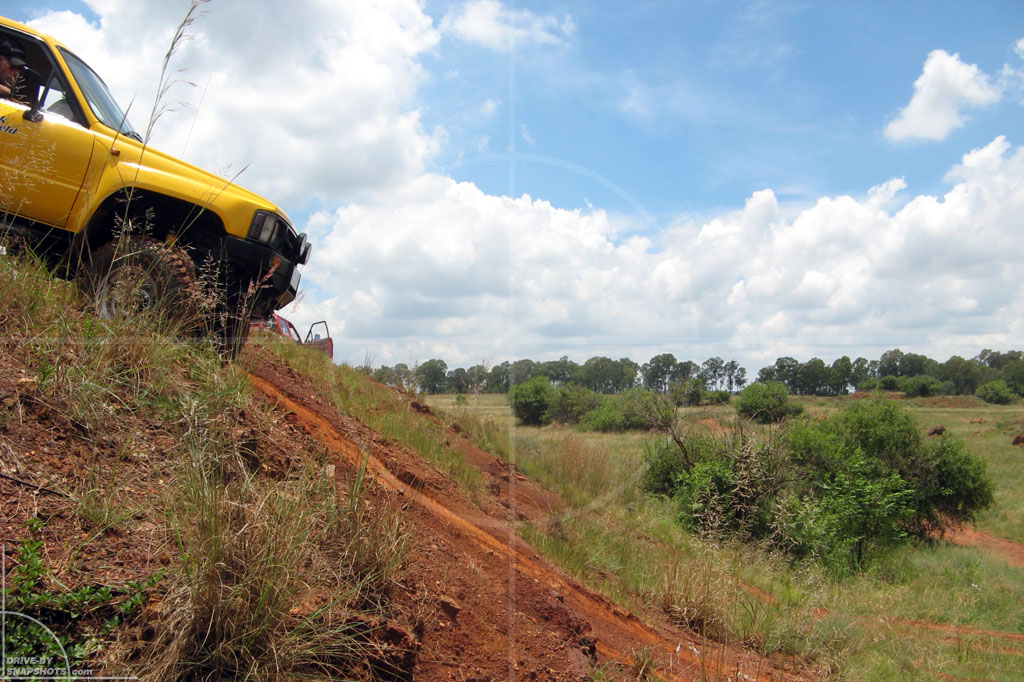 The nicely weathered locomotive is resting near Hartbeesport Dam.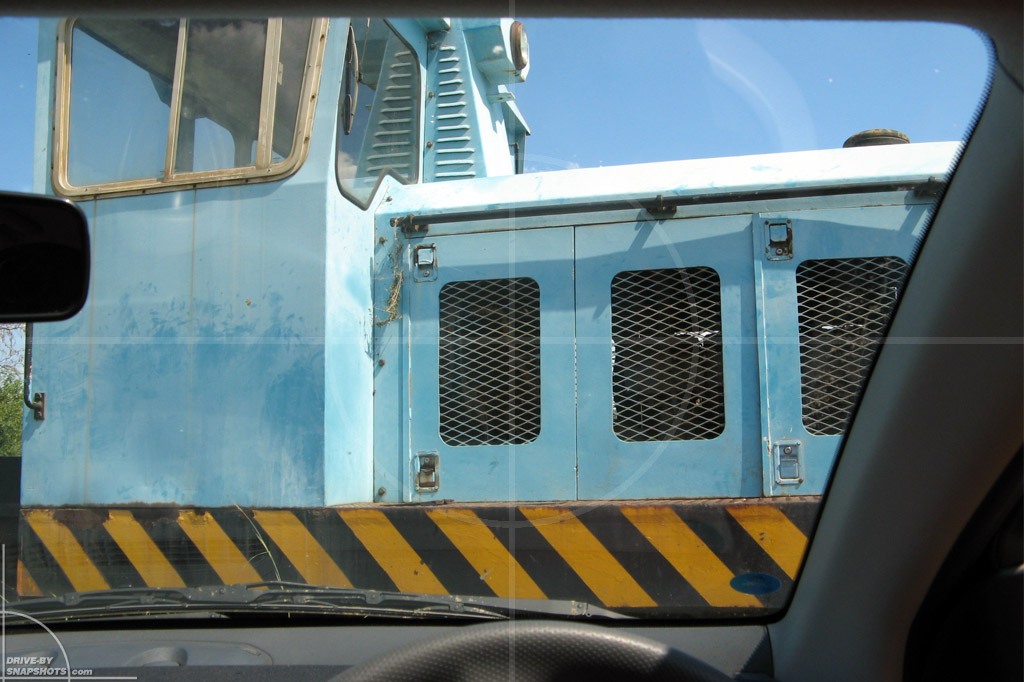 Day two | Race cars
Europeans will think they see a SEAT Ibiza with a wrong grille – but this vehicle was indeed branded and sold as a Volkswagen Polo in South Africa! I found it at Zwartkops raceway, just like the Porsche 924 yesterday.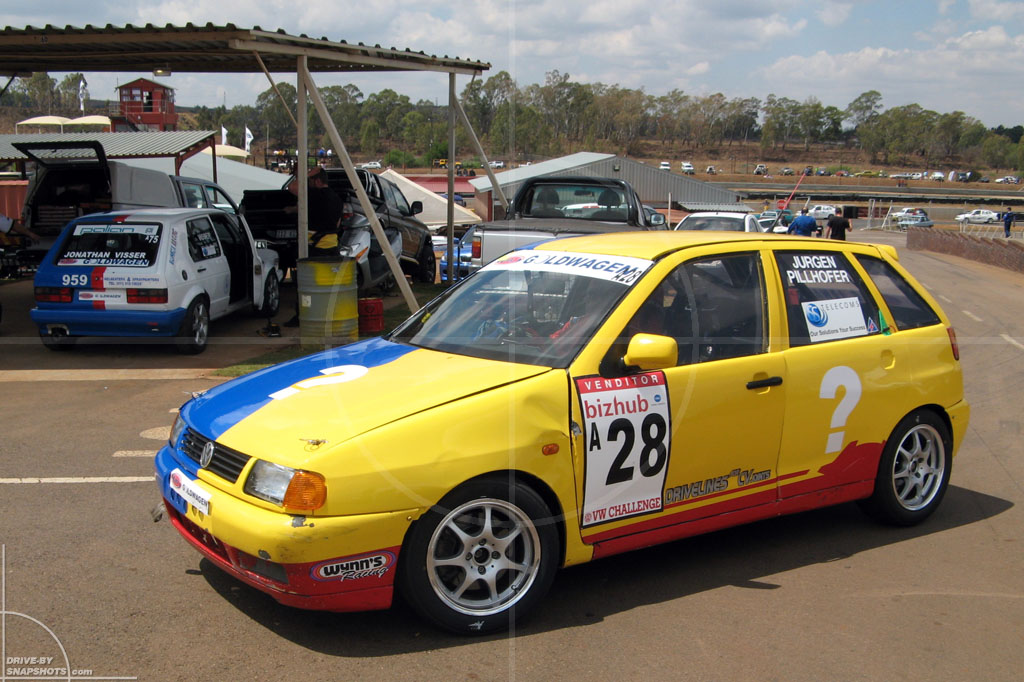 This FIAT Panda 4×4 lives in the Auto & Technik Museum in Sinsheim / Germany. The little gem easily won it's class at the 1983 Rallye in Algeria and competed in the Paris Dakar Rallye. If you are interested in the background story, check out what the builder and driver has to say.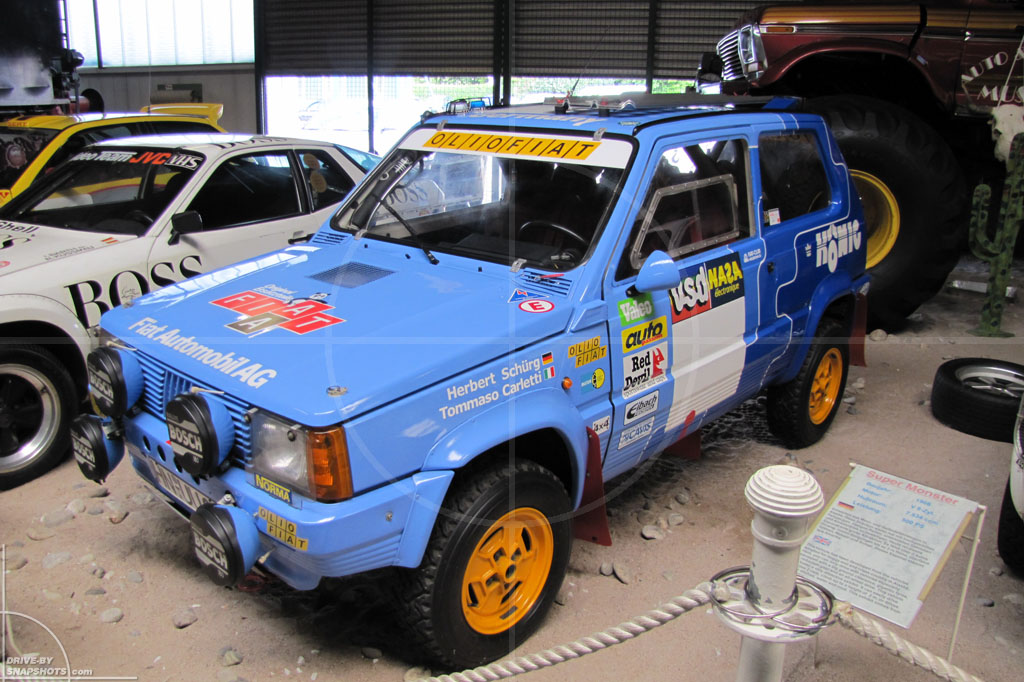 Day two | Other vehicles
For some reason or another, many Italians like to wear mirrored sunglasses. Well, this Italian living in South Africa is no exception – and the blue sky almost make the window tint look blue…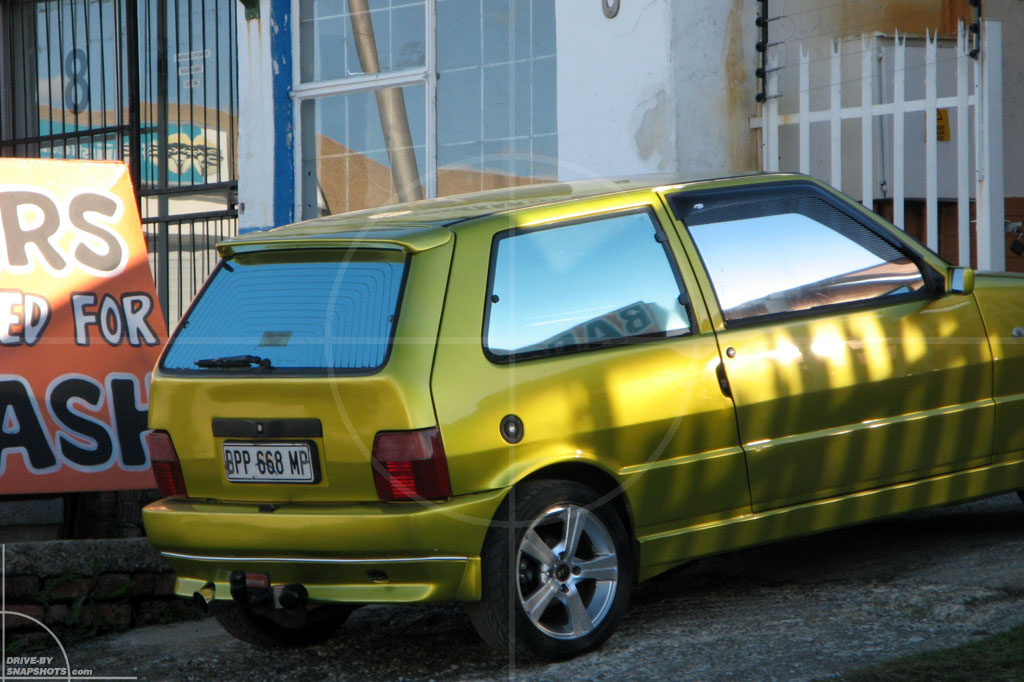 Arriving in Durban later that day, we found a matching Toyota Hiace Siyaya Taxi. The window wasn't tinted, though, but rather wrapped in clear kitchen foil.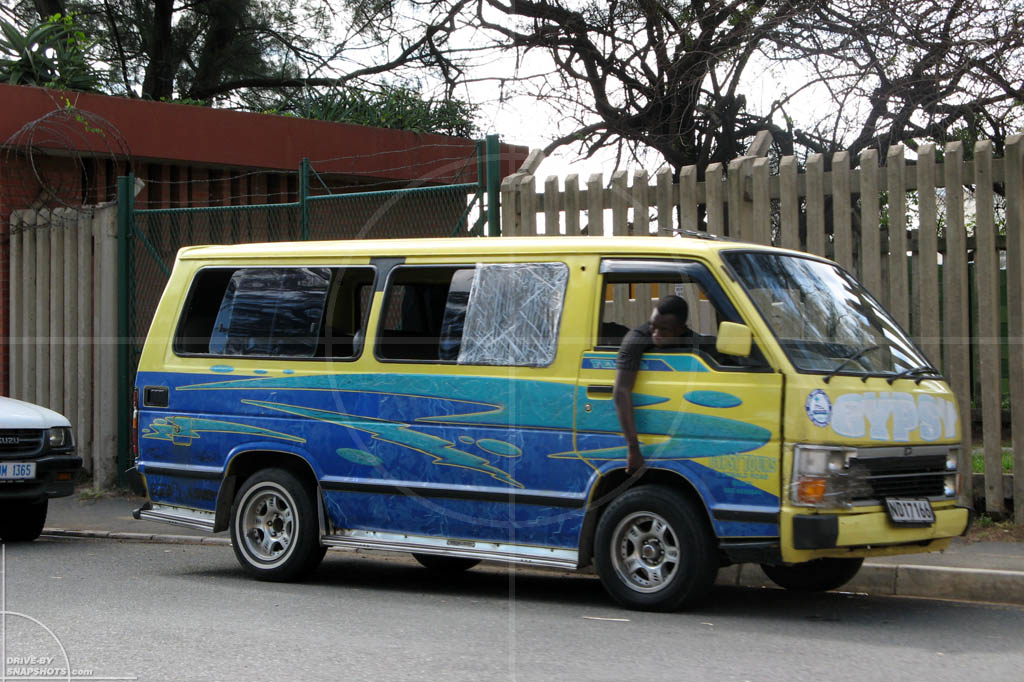 And last but not least, how about a Citroën 2CV which looked like it was specifically painted in these particular colors, only to be featured here at Drive-by Snapshots Yellow and Blue Color Week…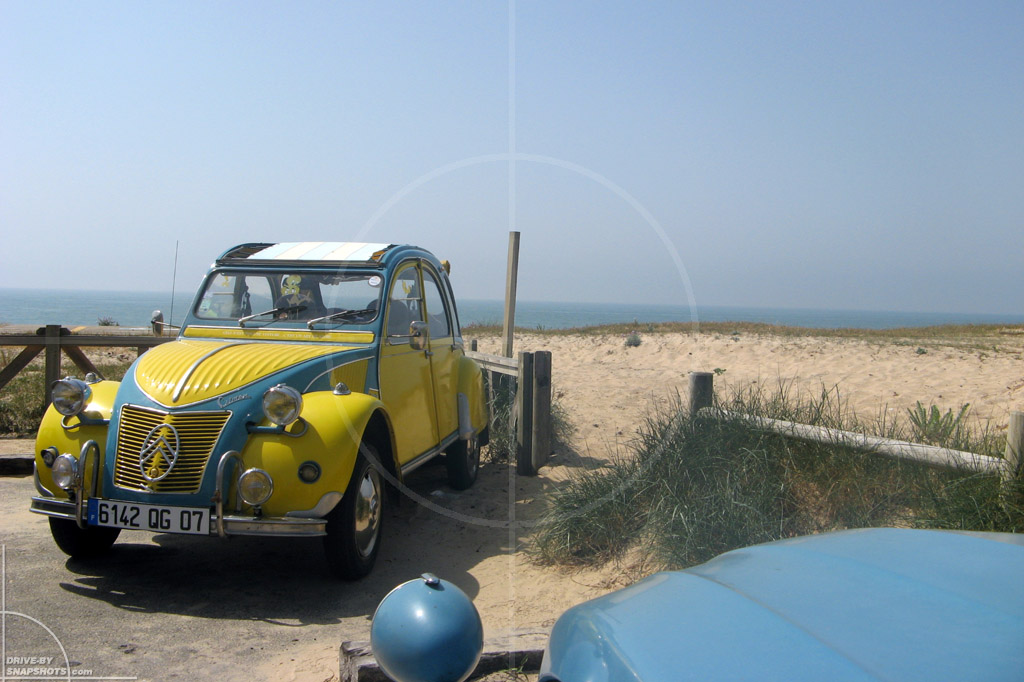 Soon after finding a moment of piece with an adorable MG TF, the tarmac turned into a gravel road, which ended at the Roald Amundsen Vei. Instead of turning left, we decided to follow the signs to Roald Amundsens Hjem. Halfway there we found something we never expected to see in rural Norway, but rather somewhere south of the Alps.
Read More

»


All of you have have been in this situation before: a long distance, cross-country journey by car. If you happen to be driving through France, make sure to stay away from the Autoroute and use the Route Nationale instead. I bet you – it will never be boring! Driving home from the 24 Heures du Mans, we stopped at a red traffic light in Sedan (Ardennes), not far from the border to Belgium. The low sun cast an interesting shadow on the wall, in front of which a FIAT Panda was parked on the sidewalk. Not really interesting, you think? Well look closely, and you will see what instantly hit me.
Read More

»


Camping at the Beauséjour campground in Le Mans near the Porsche curves provides a constant stream of interesting cars. Porsche, Lotus Seven, Aston Martin and other fine machinery are plentiful there. However, I choose this cute little FIAT Panda 4×4, nicknamed Snatch Panda, for my first LM 2014 posting. Why? Because it really stood out amongst all the high end cars and features lovely details, mimicking properly equipped larger scale 4x4s. You just gotta love the desert sand paint with the flat black accents. The camouflage nets in the rear windows are also a nice touch. Props to the builder/owner and thumbs up!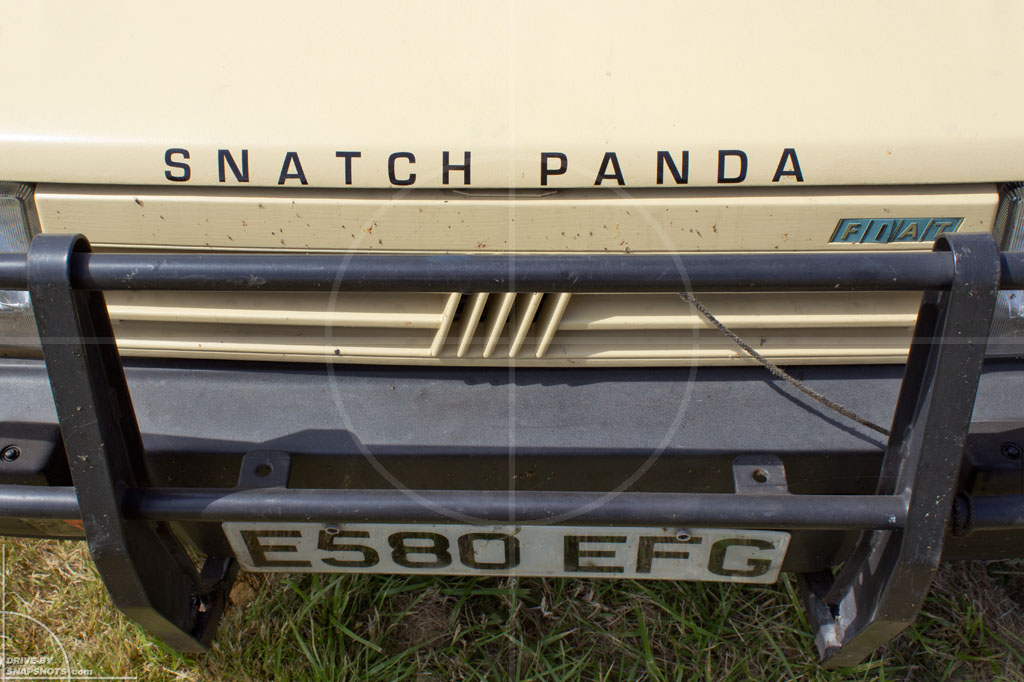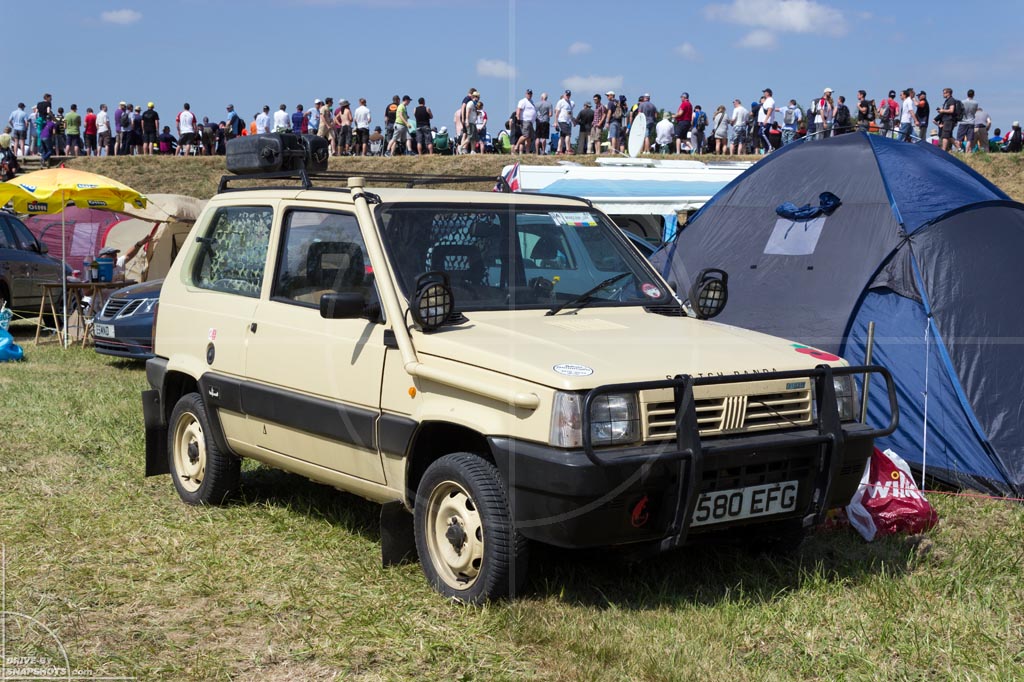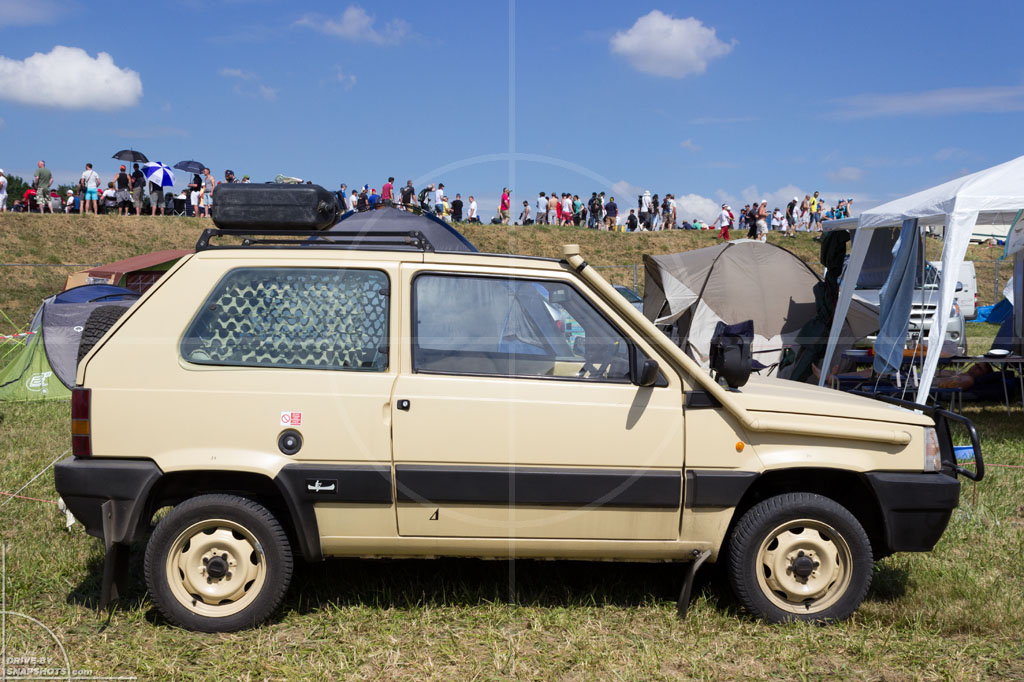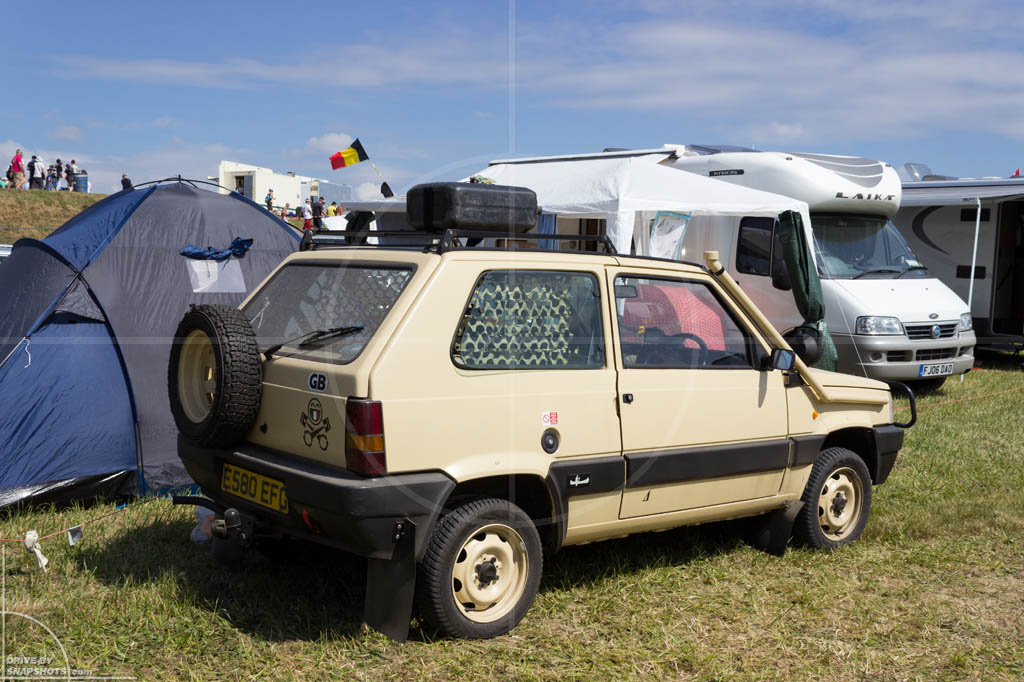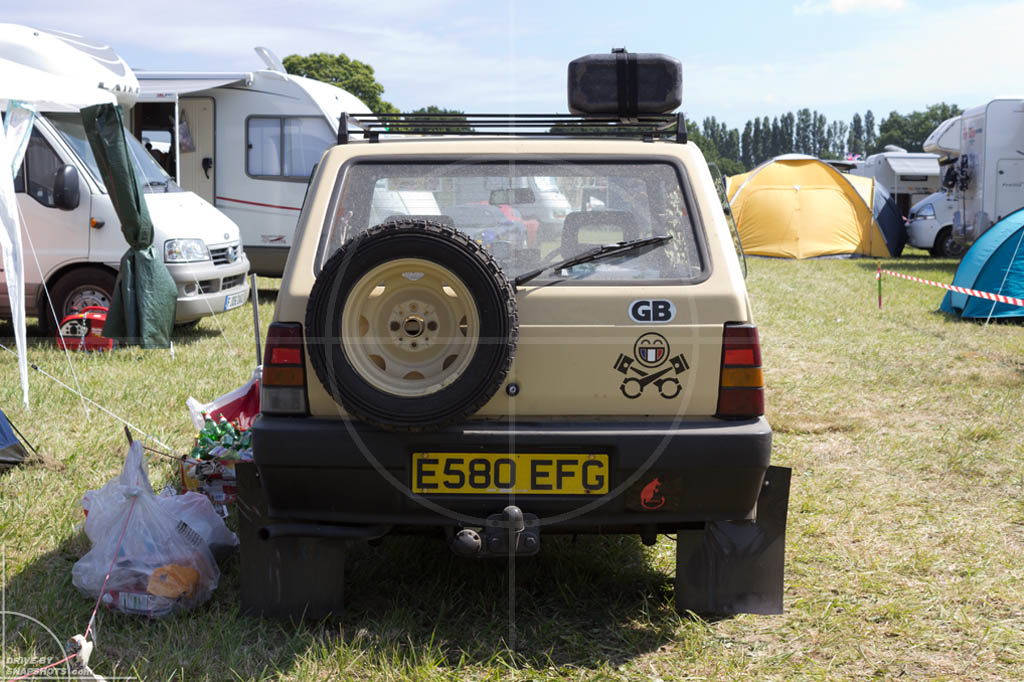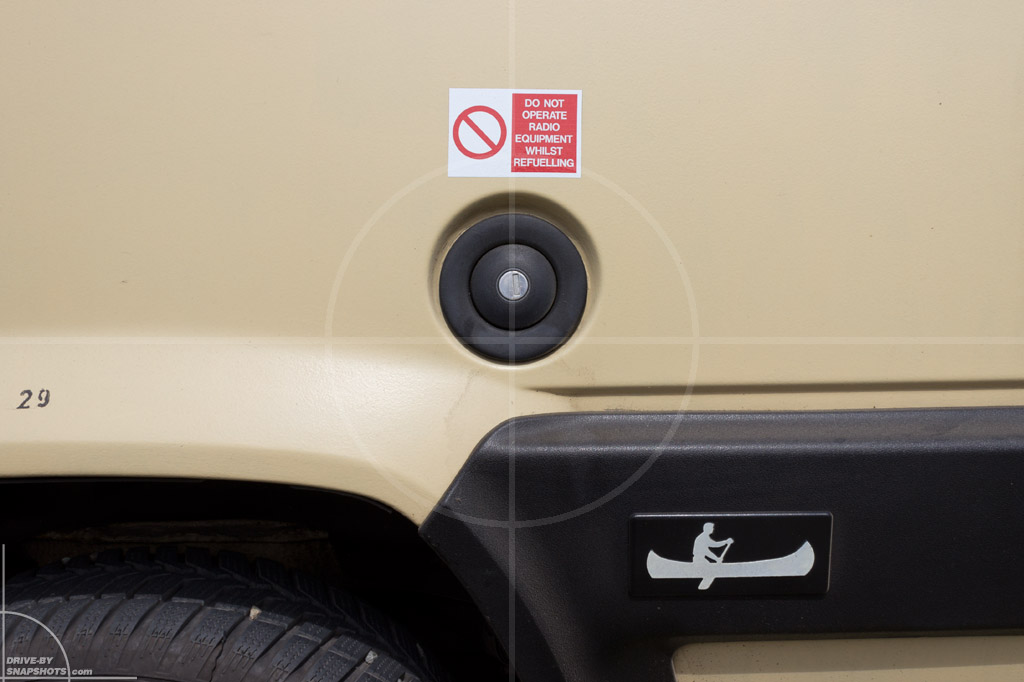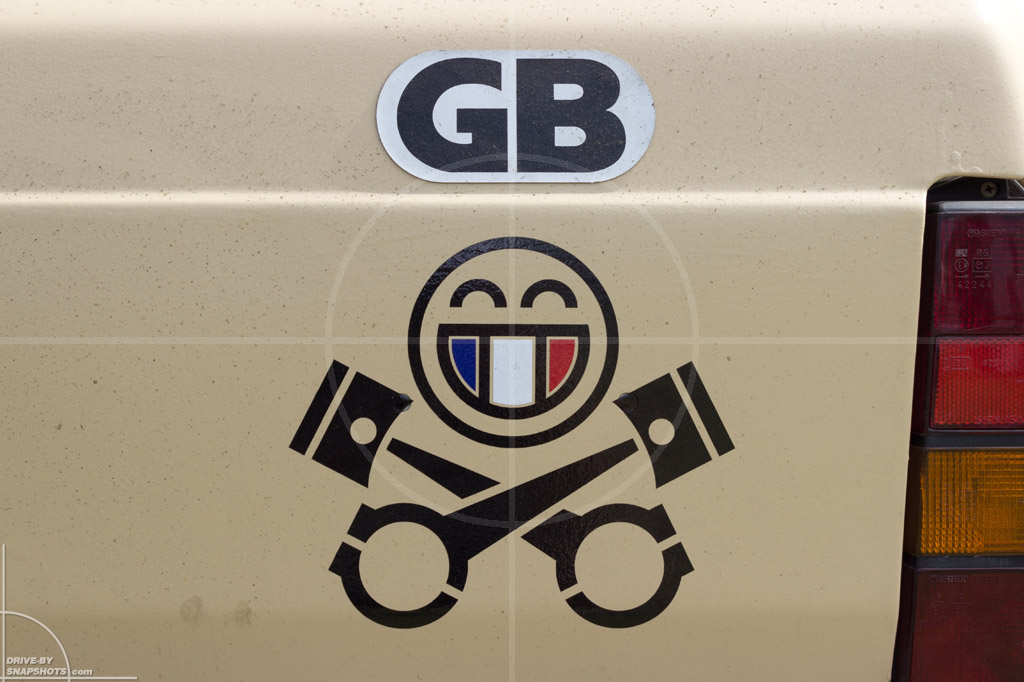 I checked if there are any other pictures of this vehicle on the internet and found this 🙂