At the end of the road we found two boats

After looking at the famous Clachan Bridge and checking out the slate pits on Easdale Island, we deliberately took a 'wrong' turn on the way back to Oban. Taking such a turn usually isn't such a bad thing, as it often leads to interesting places. In this case we ended up at the Cuan-Seil ferry across the Cuan Sound. Quite literally at the end of the road, we found a nice Scorpion Sports Cruiser called Hot Lemon. The lettering on the side pointed out, that this particular boat holds the record for the fastest loop around the UK at 31 hrs and 22 min. Check out the Hot Lemon website, to read about many more records they set. The little boat in the water was in a rather sorry shape and isn't going to to set any records soon with the engine partially submerged.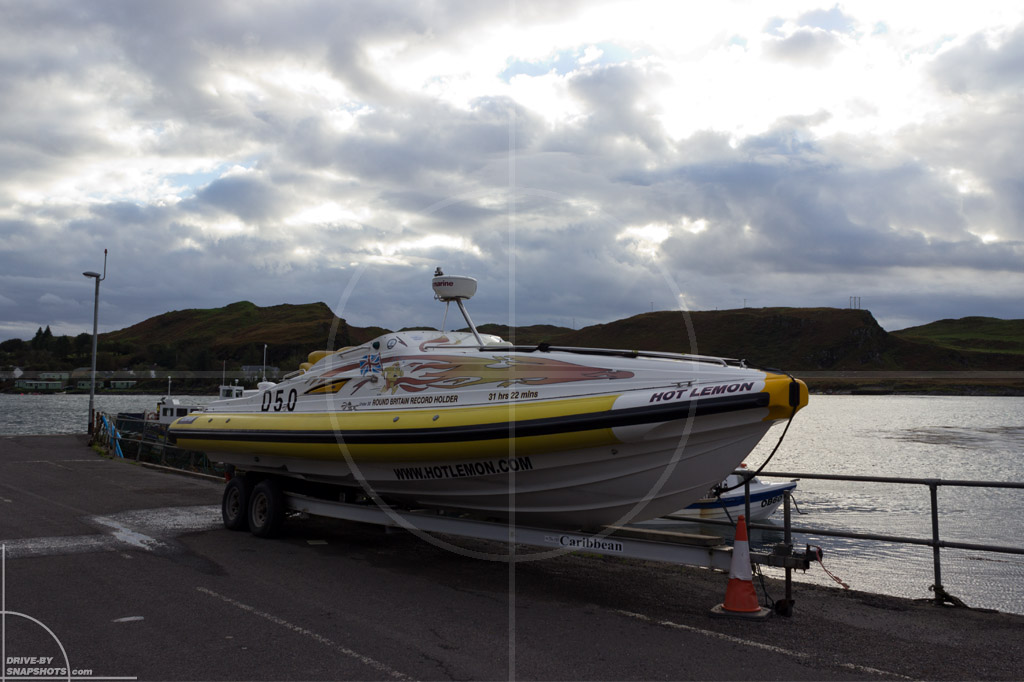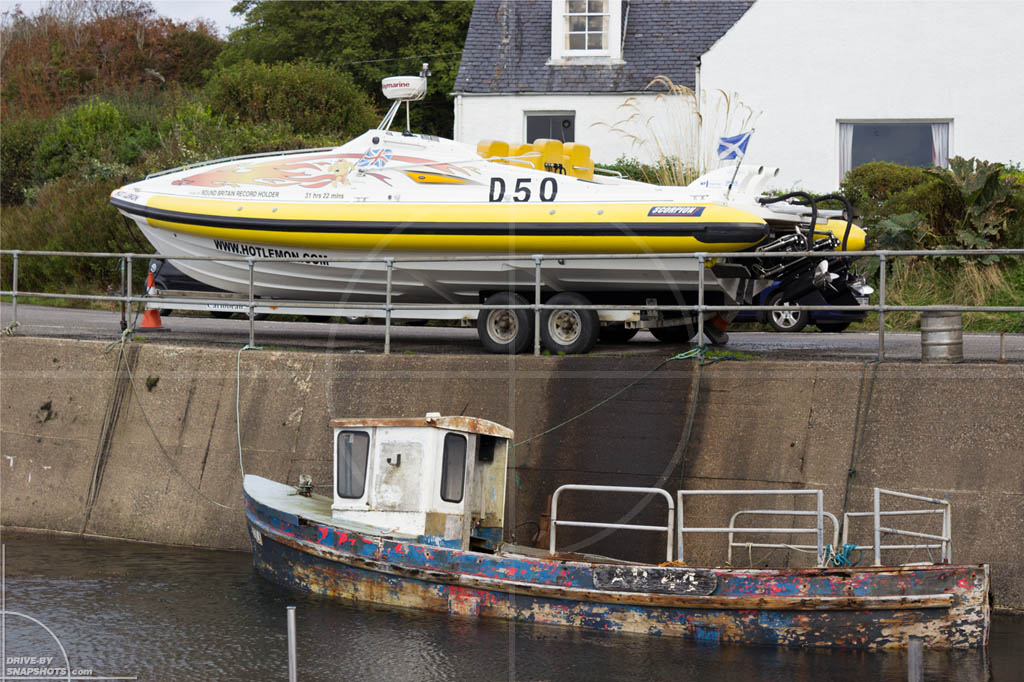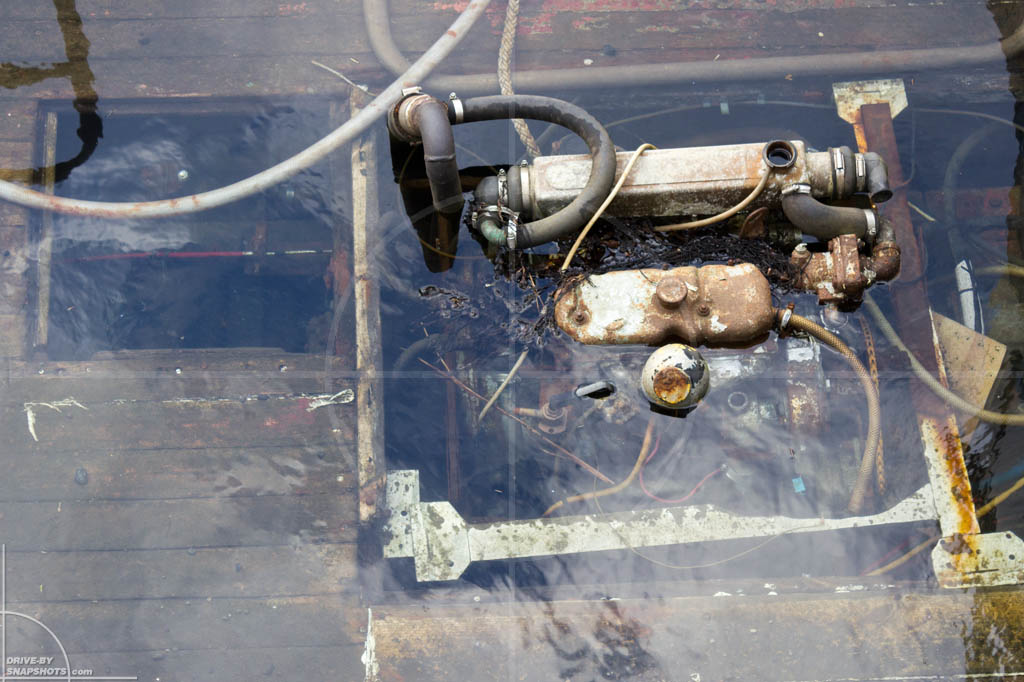 The ferry has an unusual docking 'style'. Drifting it sideways and slamming the left rear quarter on the slip is something I've never seen before. Quite clever actually, no ropes needed to tie it down.