Autobianchi Giardiniera | Swartskog Kolonial

Soon after finding a moment of piece with an adorable MG TF, the tarmac turned into a gravel road, which ended at the Roald Amundsen Vei. Instead of turning left, we decided to follow the signs to Roald Amundsens Hjem. Halfway there we found something we never expected to see in rural Norway, but rather somewhere south of the Alps.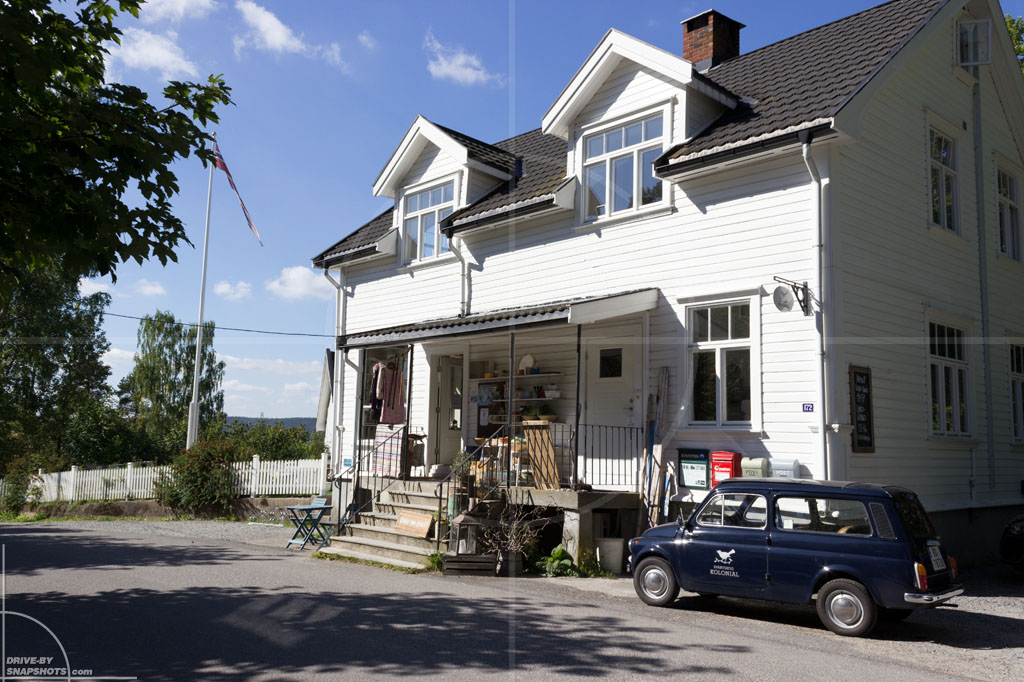 A rare Autobianchi Giardiniera! The cute little car acts as an eye catcher for the Svartskog Kolonial country store and café. Please make sure to visit their homepage to see what it looks like inside and stop by if you are in the area. The place is living history and it's well worth a little detour.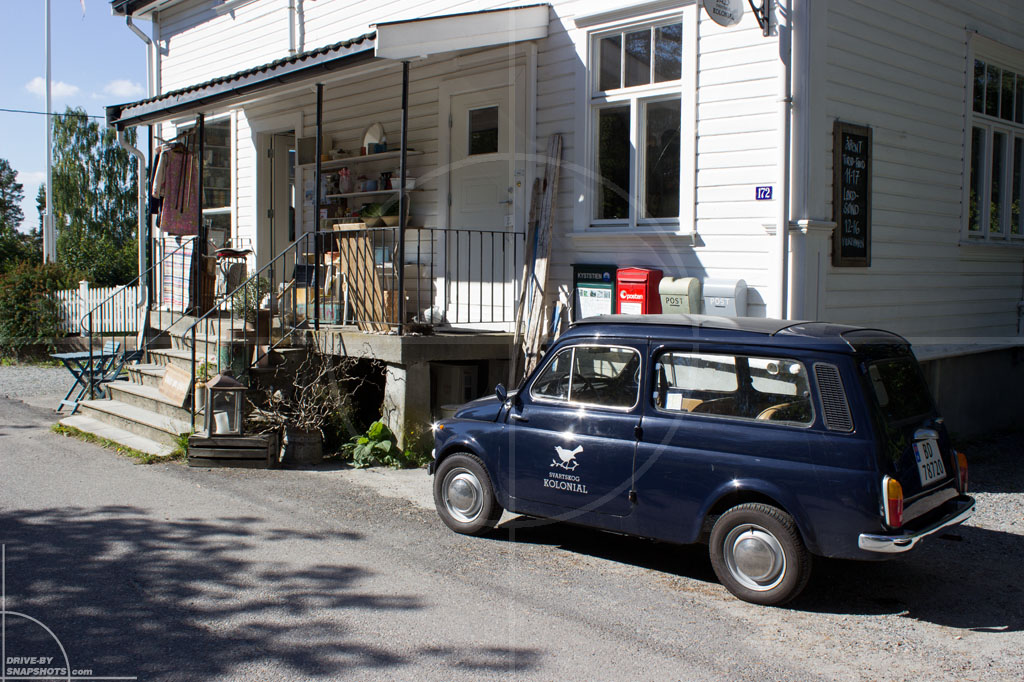 Anna Almqvist Snilsberg, the charming owner of Svartskog Kolonial, found the Autobianchi during a holiday in Tuscany, fell in love and drove it home from Italy a couple of years ago. The vehicle is 100% original and in great condition…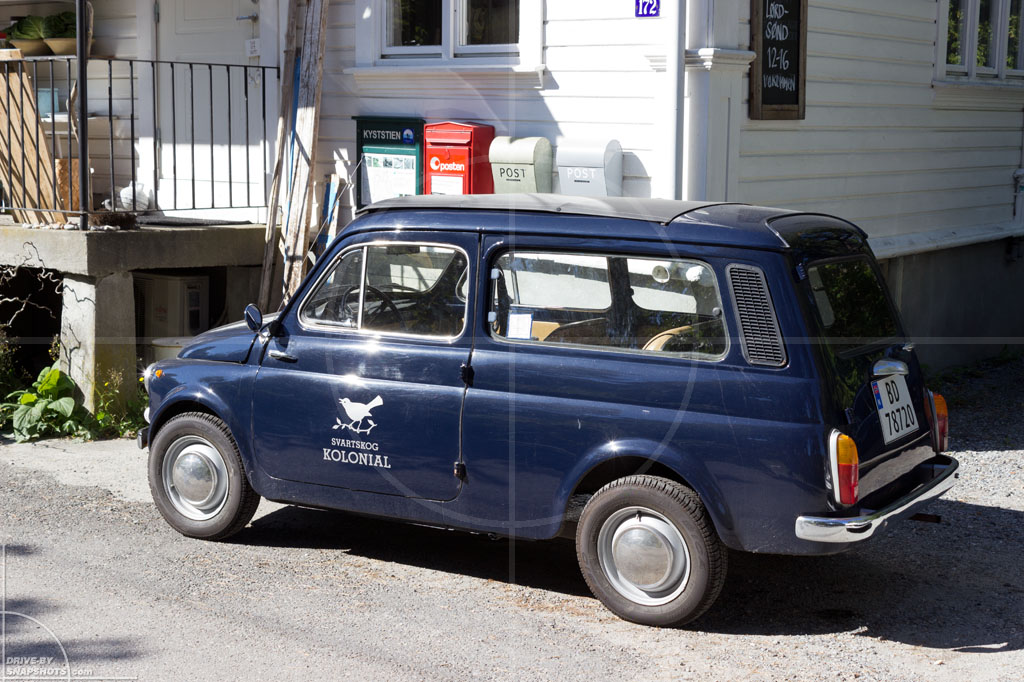 …except for the Stickers on the doors.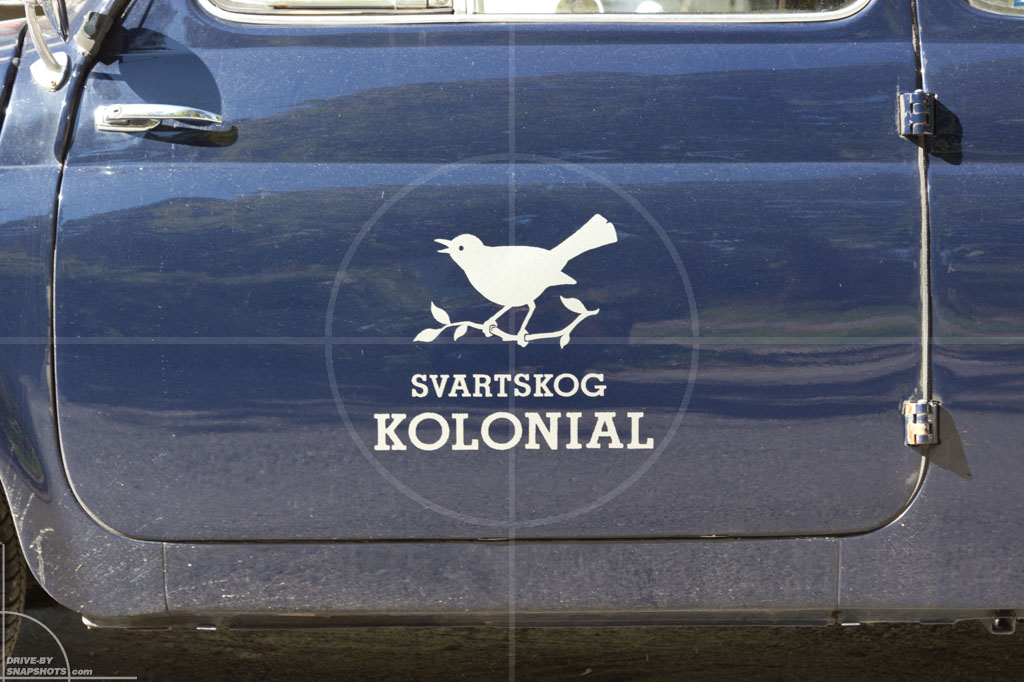 The interior looks like it has been re-upholstered with beautiful tan leather at some point in the little cars life.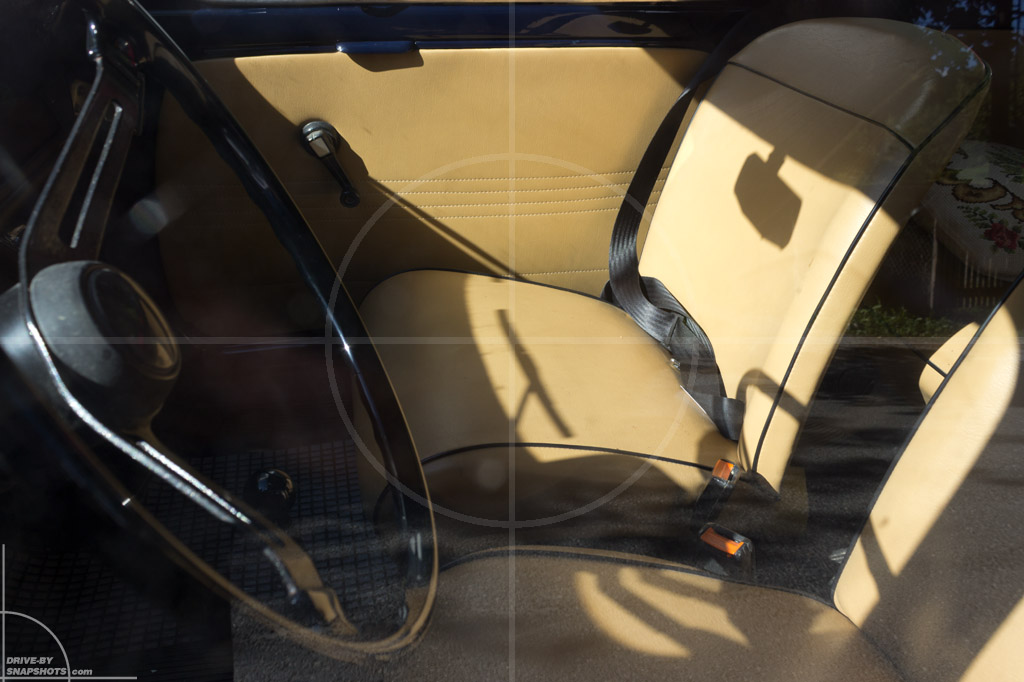 Anna left the insurance tag on the window. These is one of the little features that help telling a vehicles history.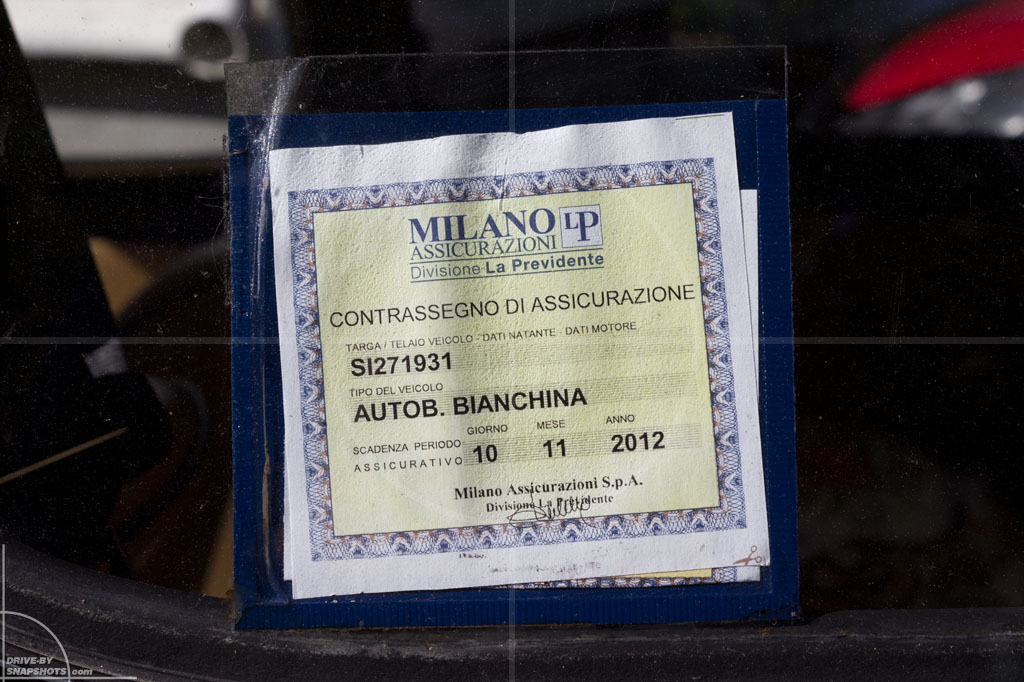 We enjoyed a delicious home-made cakes and hot chocolate in the sunny garden behind the store, sitting on vintage garden furniture. It somewhat felt like being in an Astrid Lindgren story. Great times 🙂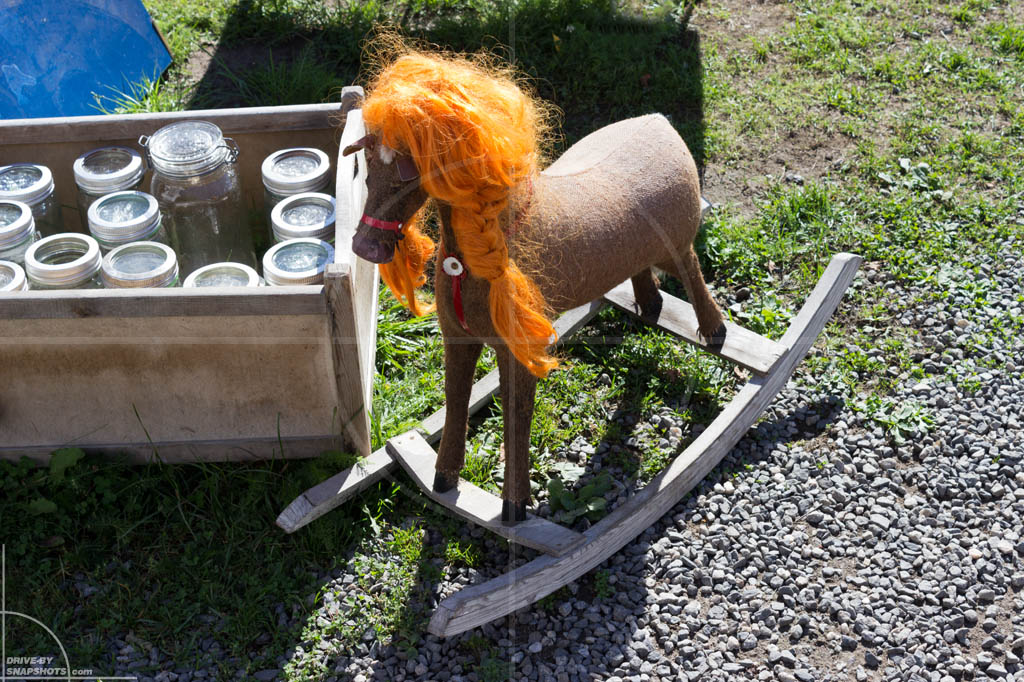 Thank you for the hospitality, Anna.