BMW M3 E30 | Following a DTM legend

A winding back country road in rural Norway on a beautiful summer day. The sun is shining, the bees are flying and the birds are singing. Well, they might be singing but… what actually reaches your eardrums is an entirely different symphony. One featuring sounds emitted from fresh air rushing through the carbon fiber intake system, feeding the engine via individual throttle bodies, exploding ferociously  and being emitted through an exhaust system, finely tuned to trigger daydreams of an era long gone.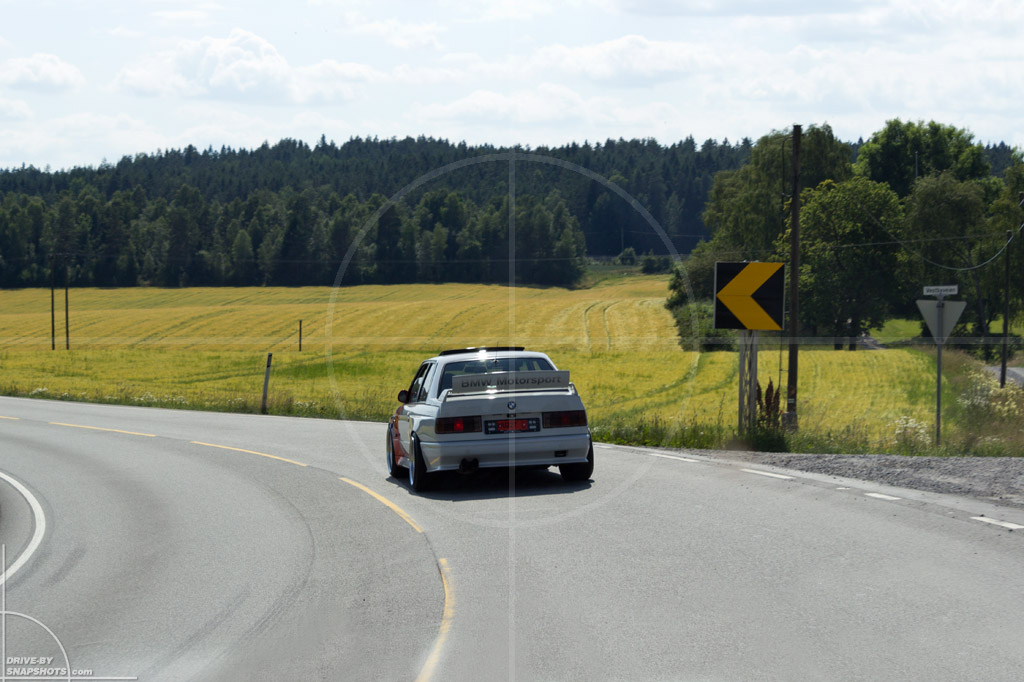 The Norwegian speed limit of 80 km/h actually worked to our advantage here, because otherwise we wouldn't have had the chance to enjoy the epic sound and eye candy for such a long time. It might have been difficult to keep up with the transportation device we rented in Oslo. It wasn't surprising to see the BMW E30 M3 turn off the road at Rudskogen Motorsenter, but I guess you already expected that, didn't you? We hoped to see the ///M3 again to take some pictures.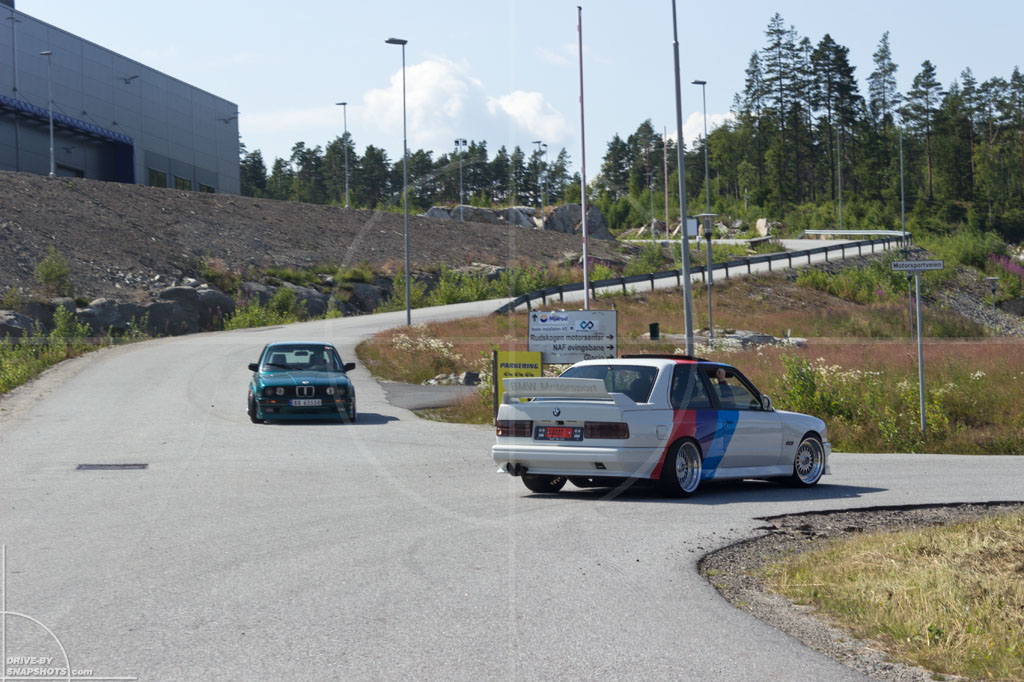 We did spot it again later that day, parked at the go-kart track. The late afternoon sun provided beautifully soft light and luckily there wasn't a car in the near vicinity of the DTM hero. Whether driving down the road, on a track or just standing still – the classic shape and lines always look great, especially when being as clean as this prime sample.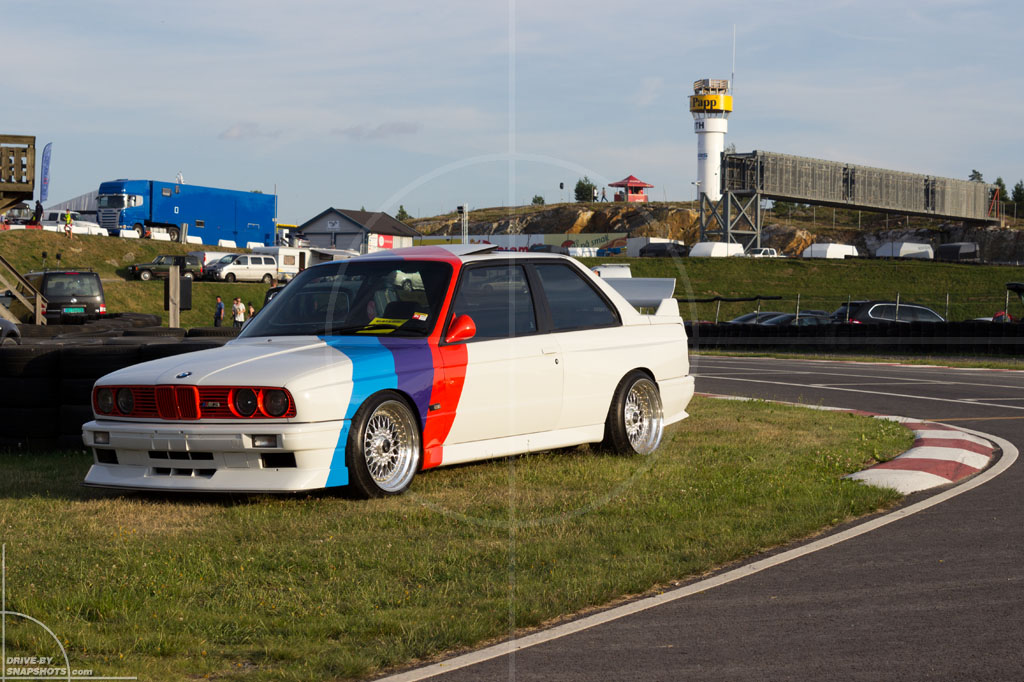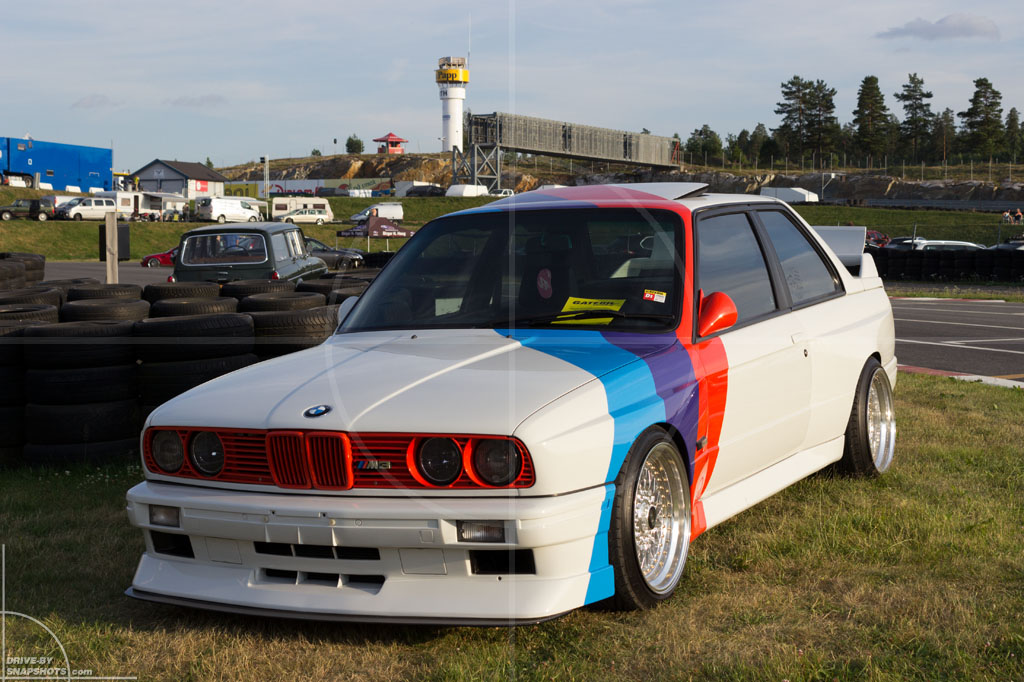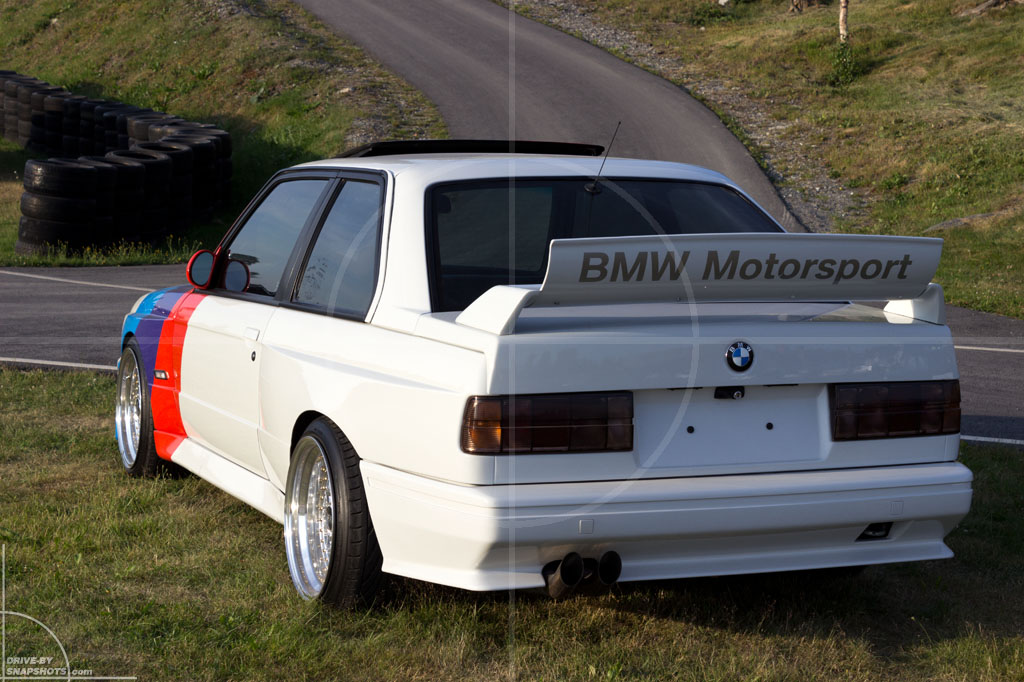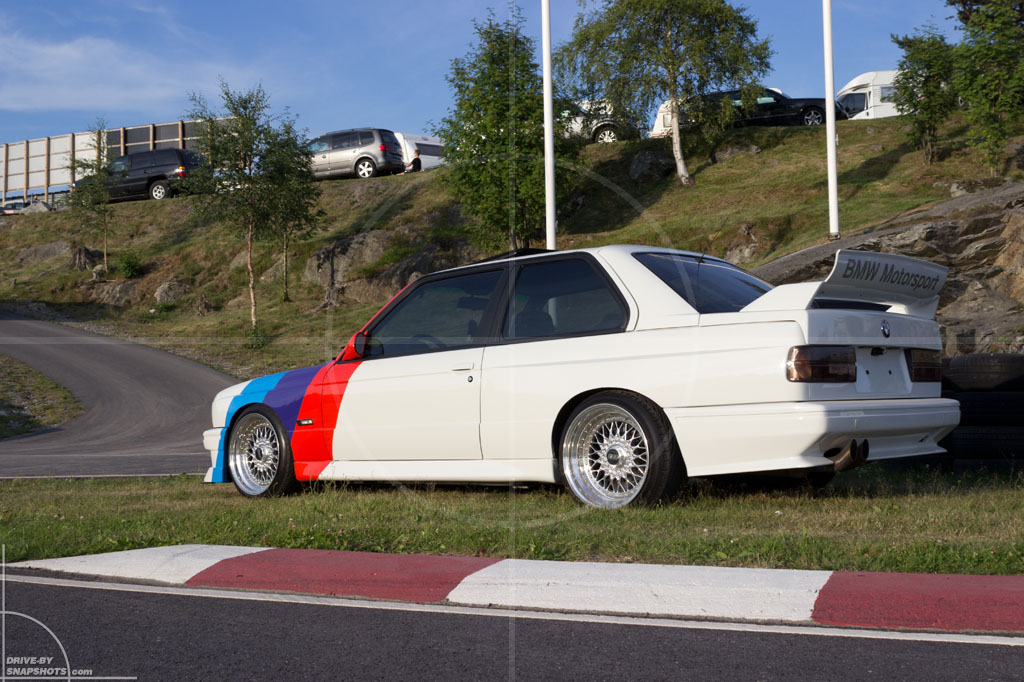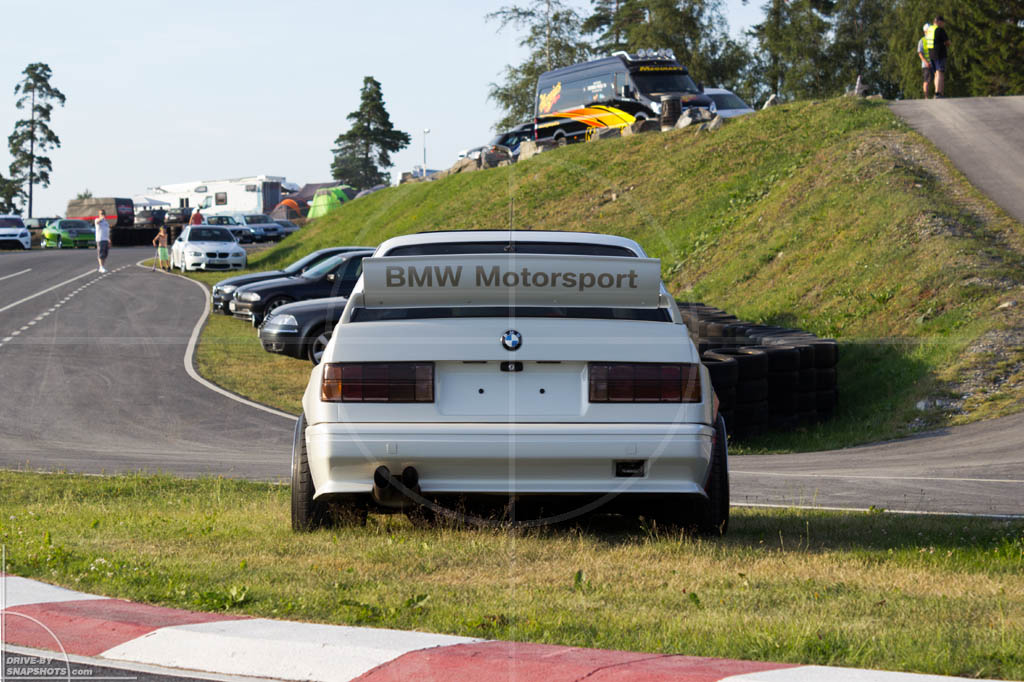 Some call it eye candy – others call it car porn 🙂