Citroën 2CV | Chopped Duck Sweet & Sour

A hot summer day in 2014. Heading towards the Nürburgring for the annual Oldtimer Grand Prix, we decided to stop at a rest area to buy refreshments. The petrol station was filled to the brim with travelers, their (mostly humdrum) cars, and a couple of trucks for good measure. But there is always a nugget to be found somewhere, if you just look hard enough. Actually, we didn't really have to look hard, because the nugget occupied one of the prime spots. The owner and his friend just wanted to leave, but happily stopped and agreed to answer some questions and let me take a few pictures. Thank you, guys!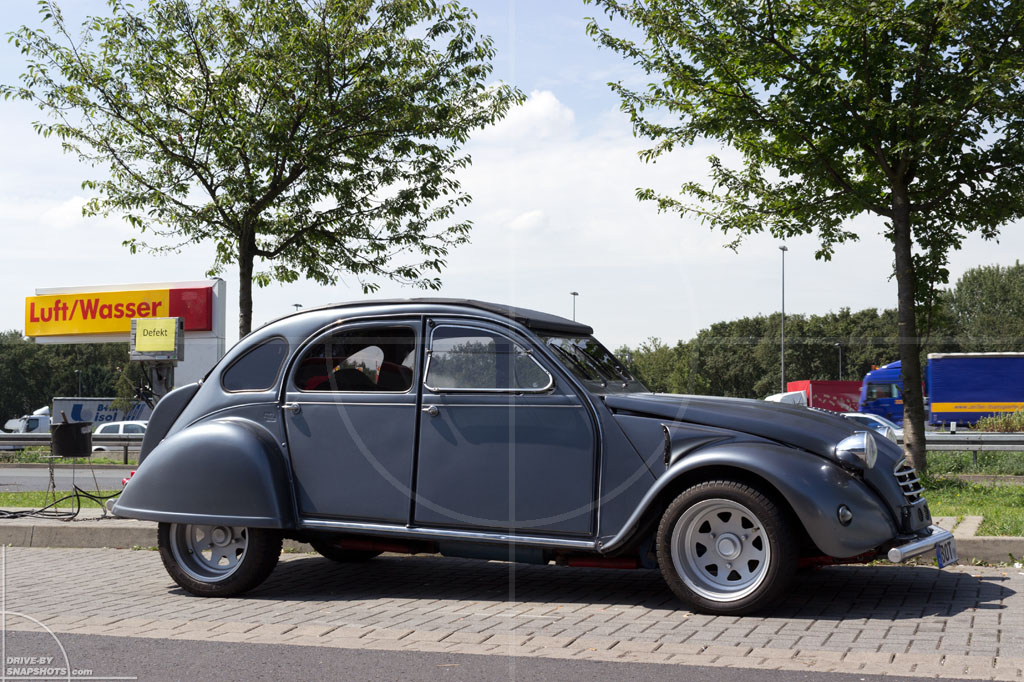 So what do we have here? It's a Citroën 2CV with plenty of modifications. Most visible and hard to miss: the top has been chopped. In order to keep the original windscreen, the angle of the A-pillar has been adjusted. If I remember correctly, it also had something to do with being able to make the car road legal (TÜV approved).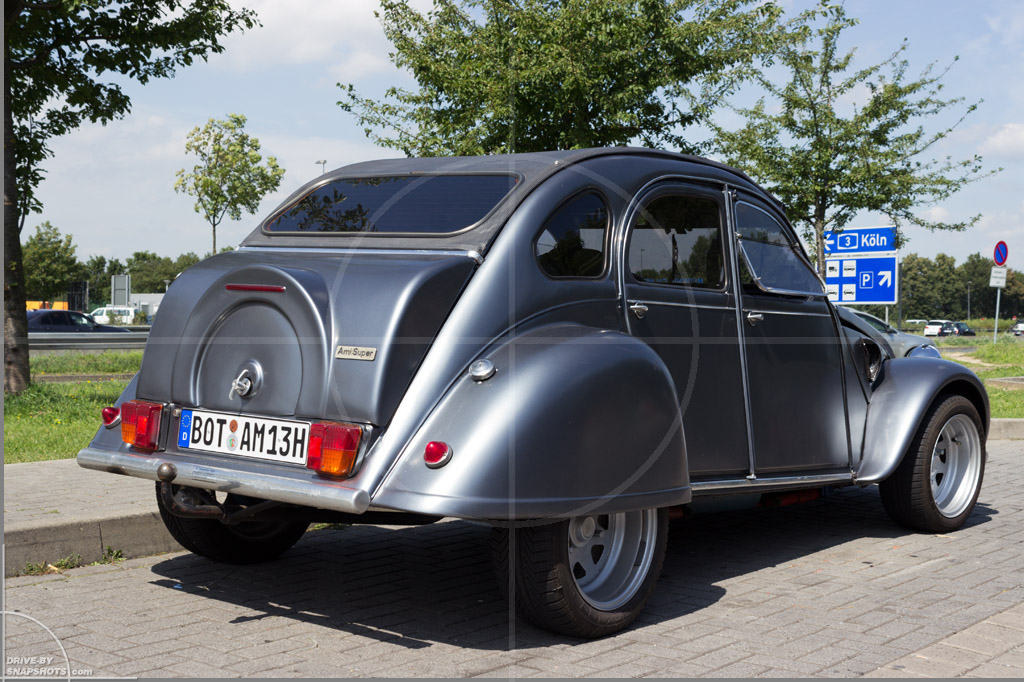 The rear has been treated to one of those parts that look cheesy on a normal 2CV. But on this car, it somehow looks as it was purposely designed for it.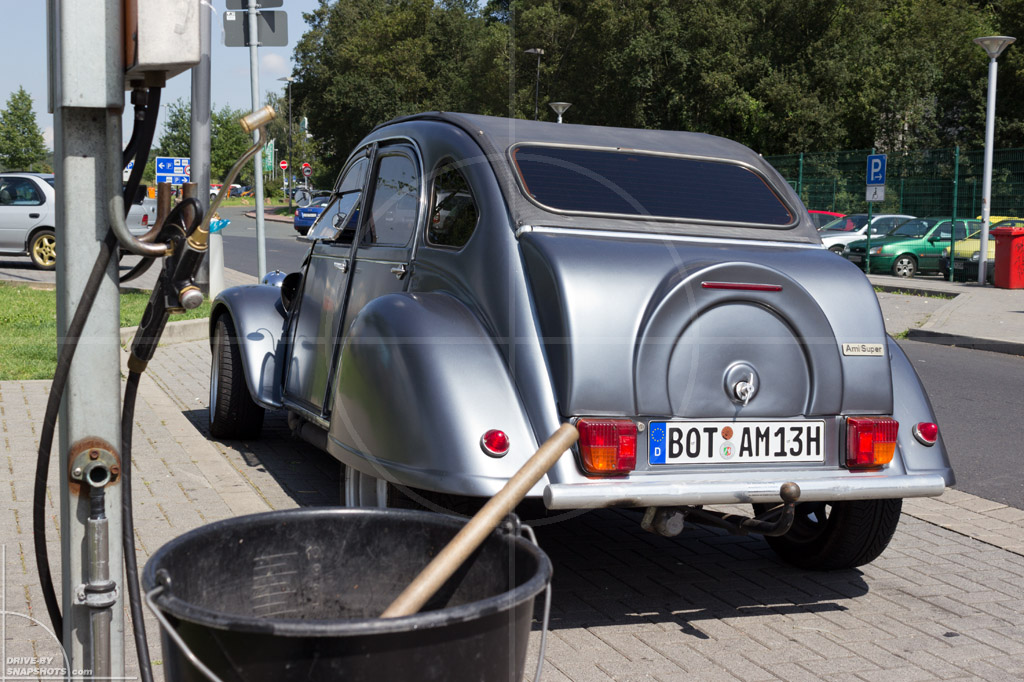 I always loved the design of these aftermarket 2CV wheels – but widened like that makes them pop even more! Great choice!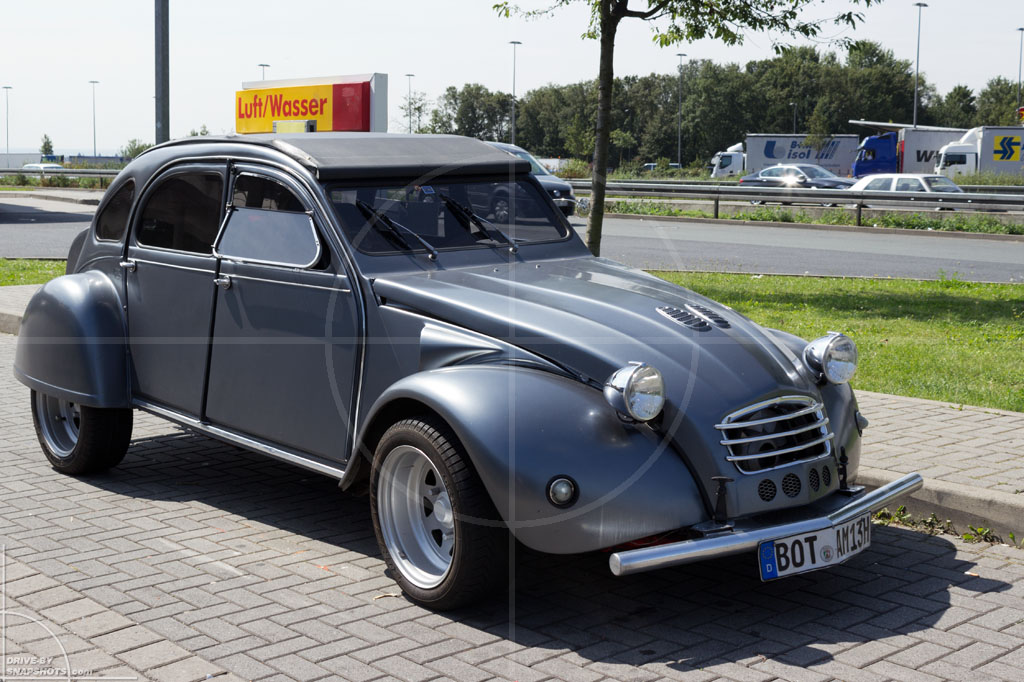 Up front, the widened fenders look awesome. In conjunction with the chopped top and the lowered ride height, this 2CV looks a lot angrier than the rather cute stock version.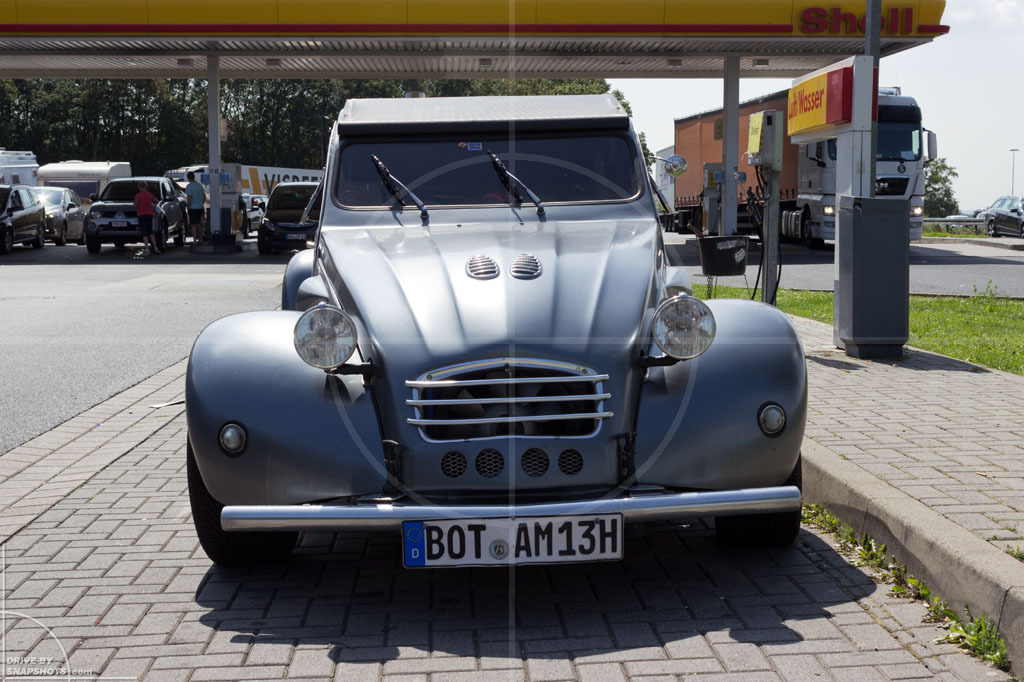 The ventilation scoop in the fender is not just there for looks. It helps with extracting the heat of the tuned four cylinder, air-cooled Citroën GS boxer engine.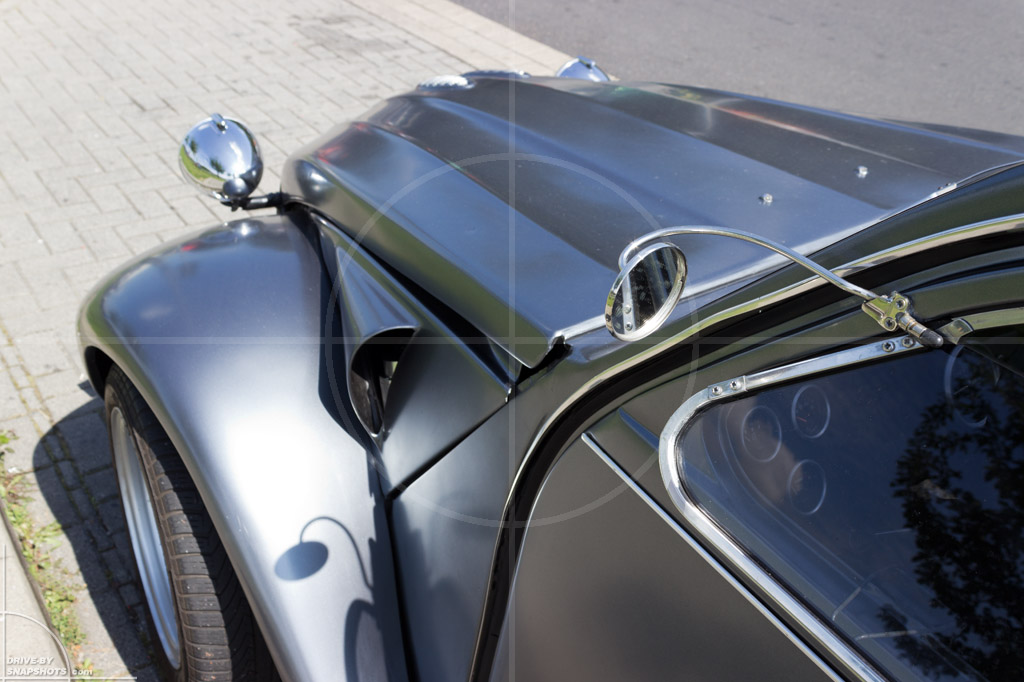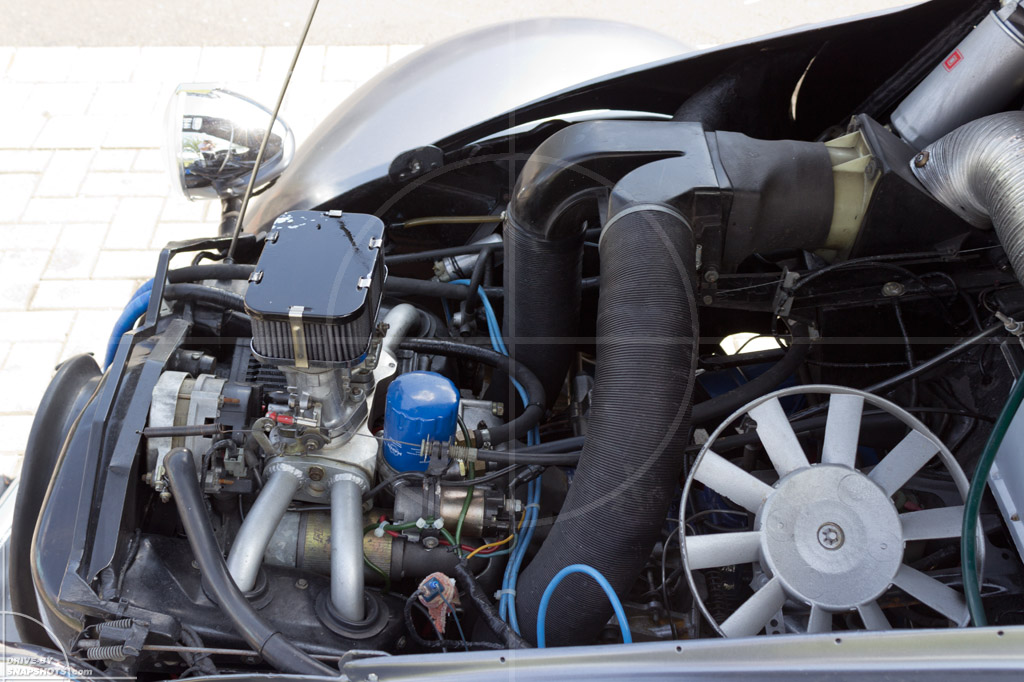 The engine itself was finished nicely and featured plenty of brilliant solutions, most of which I unfortunately don't remember now, more than half a year later.
But one thing I do remember is the fantastic sound. You just can't beat a carburetor with an open air filter!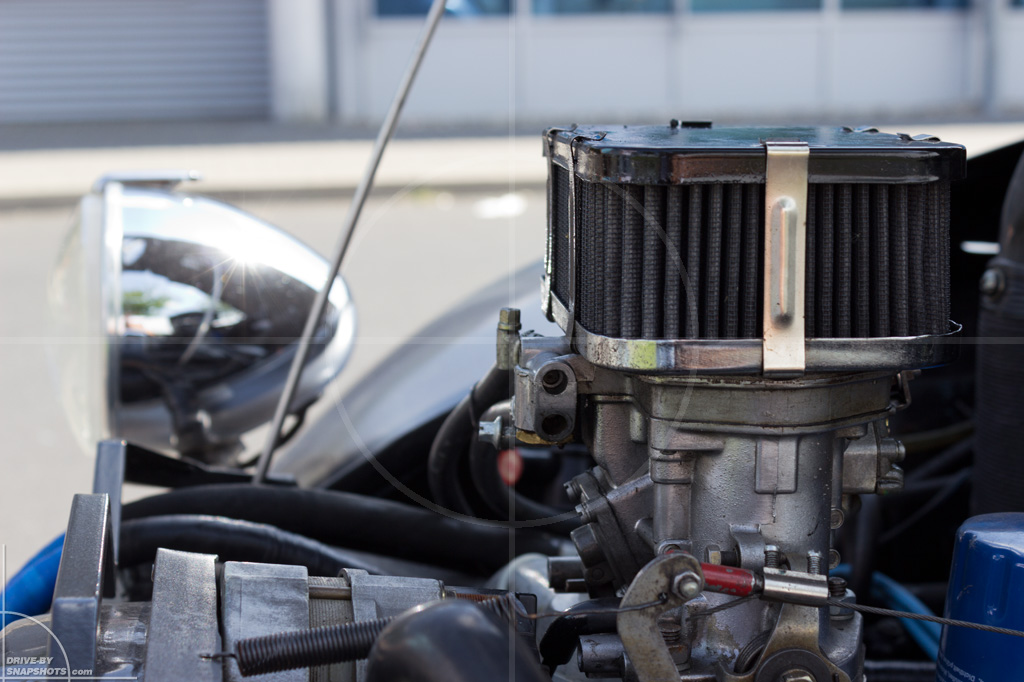 Inside, all the vital functions can be monitored. The guys told me that the ignition switch broke during their holiday. But hey, if this happens to you with a modern car, you're in for a costly repair in a foreign country with all chances of being ripped off, because you have no choice. Older cars are better in this regard – just hot-wire it and drive home 🙂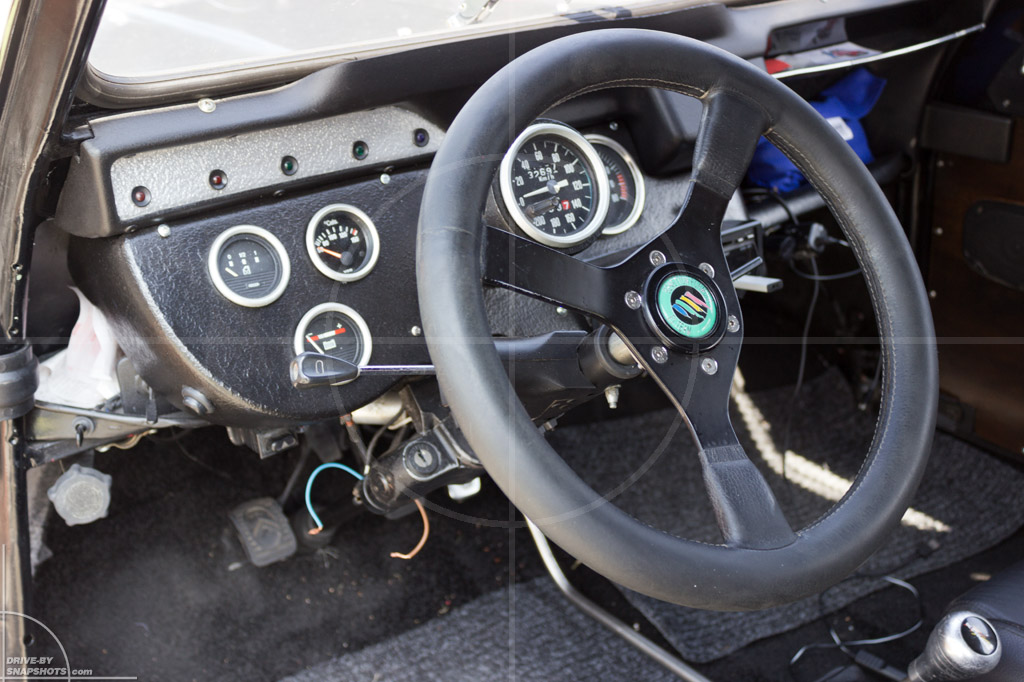 Alfa Romeo seats help with driving long-distance in such a vehicle, because they are way more supportive than the stock seats.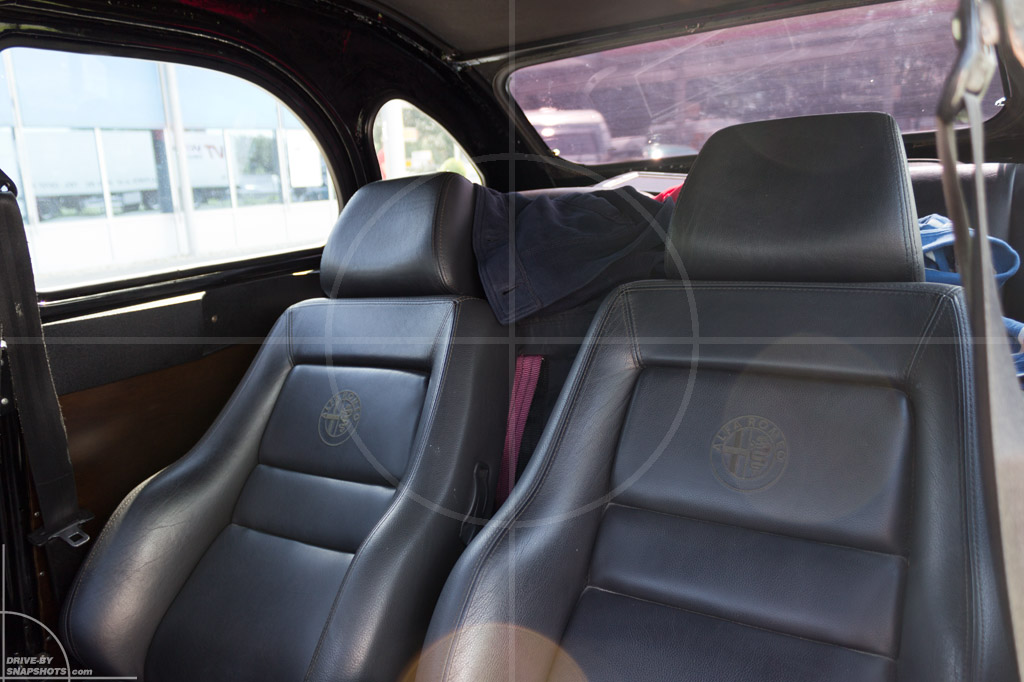 In case you've been wondering about the title of this post: the 2CV is nicknamed "Ente" (duck) in German.