FIAT Ritmo 65 CL and a beautiful old lady in Strasbourg, France
"A beautiful lady is an accident of nature. A beautiful old lady is a work of art."   Louis Nizer
Dear readers,
you might be wondering why I choose this quote to accompany todays post. Both the FIAT Ritmo 65 CL and the graffitti snake in the cover picture have a bewildered surprised expression on their faces, as if they are wondering about the same thing.
Would anybody call an old FIAT Ritmo Mk1 a beautiful lady? Rather not, I suppose. Most people think that it is a design accident of the Centro Stile in Torino, headed at the time by Sergio Sartorelli.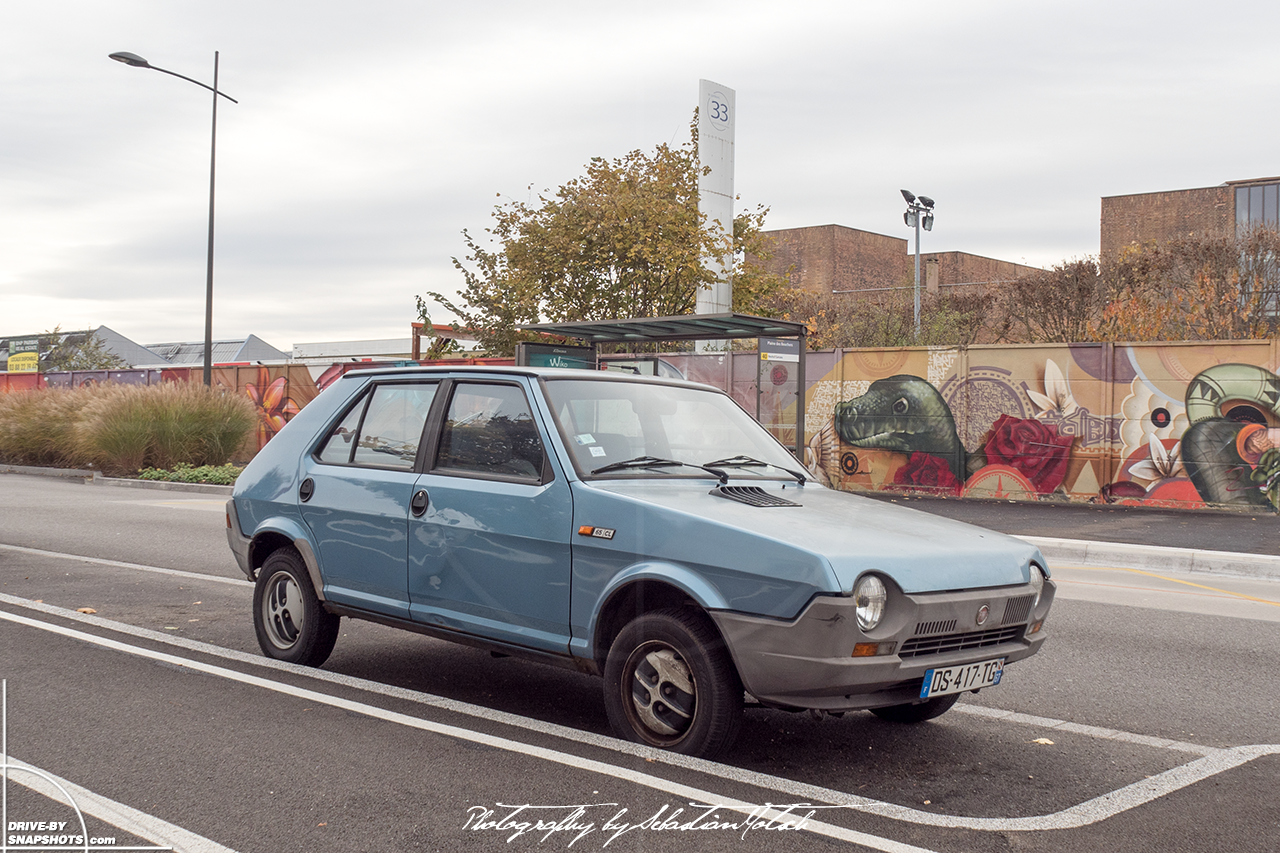 However, respect should be paid where respect is due. Signore Sartorelli managed to design a front mask that resembles a surprised face with wide open eyes. So far so good, but mamma mia! On his 30th birthday the little Ritmo looked in the mirror, noticed that the plastic trim had faded due to decades of exposure to UV light… and was wondering ever since why the hell he only has a 3/4 moustache?!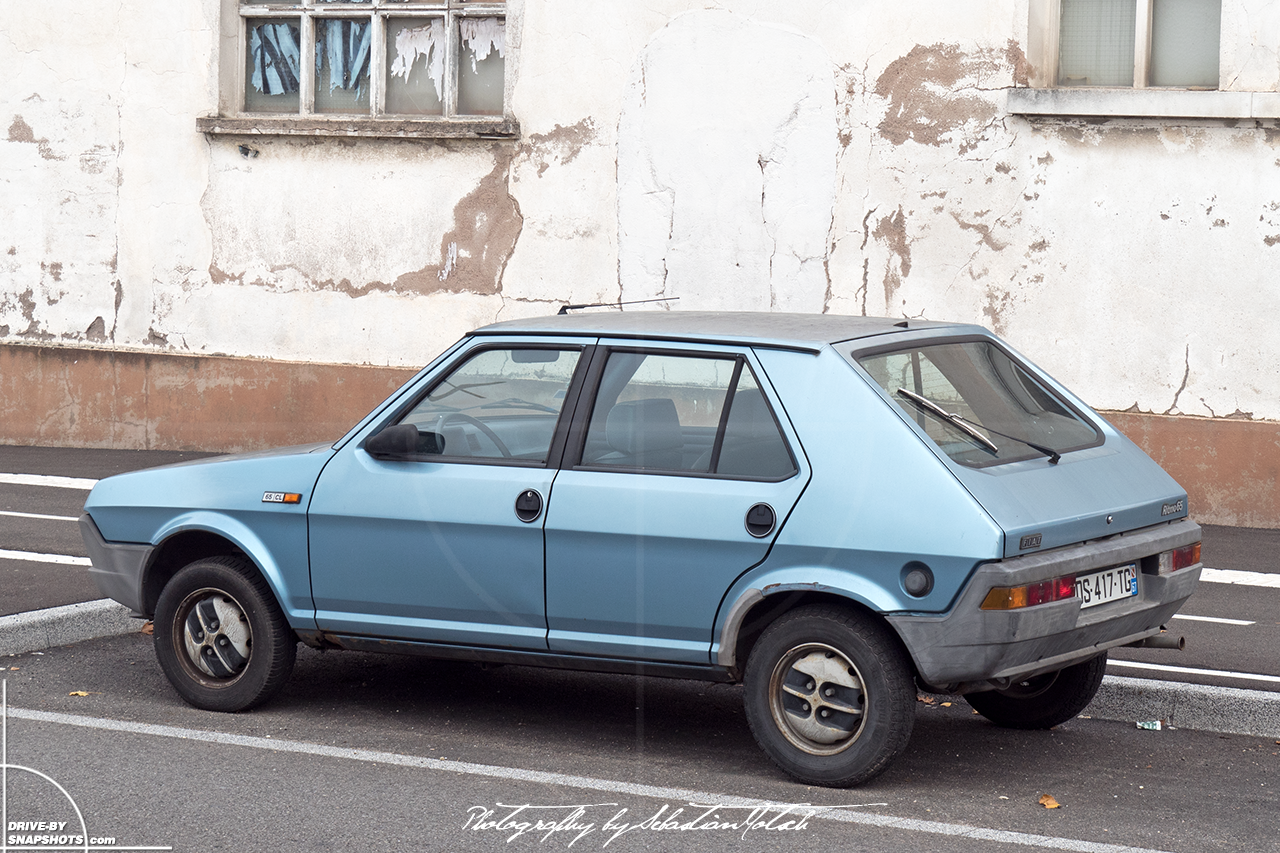 Apart from the faded plastic trim the little fellow is in quite good shape. Not too much visible rust or major damage to the body. But where does the old lady from the quote come into play? Step back…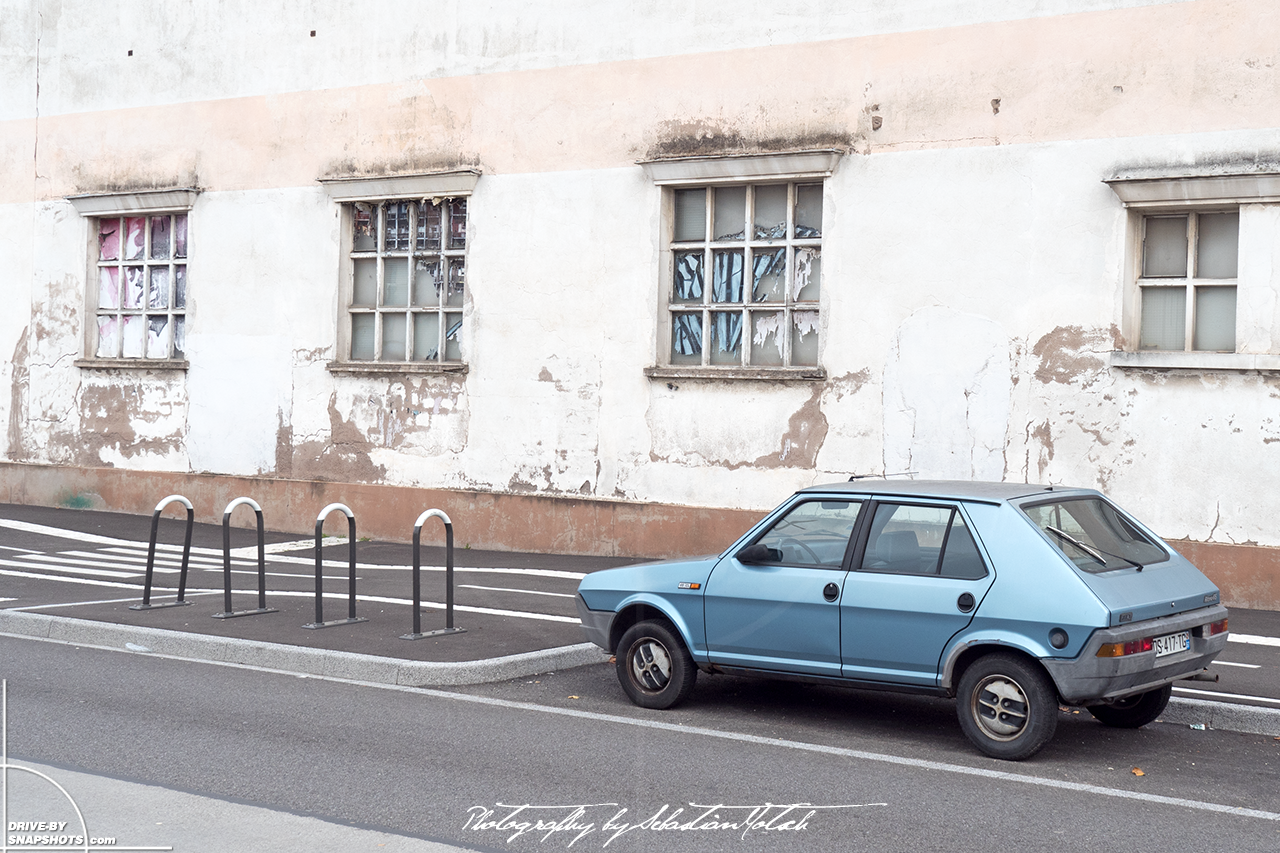 … and you may spot her hiding in the background.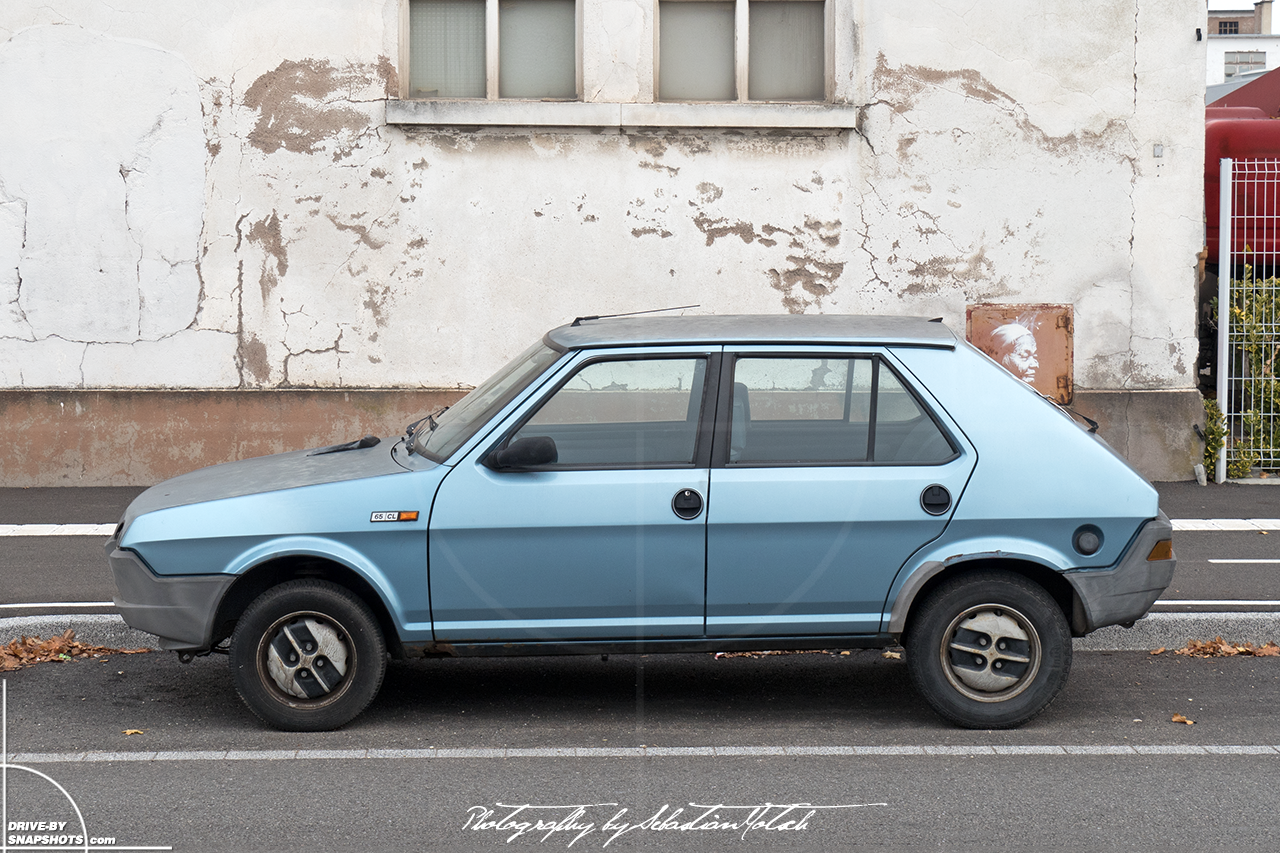 What a nice little touch the street artist added to the otherwise rather derelict building! And indeed, Louis Nizer was right – the beautiful old lady is a work of art. 🙂