Imagine you're driving along a brand new and perfectly fine highway which, without prior warning, abruptly ends at a beach. Mind you, the beach was not the intended destination!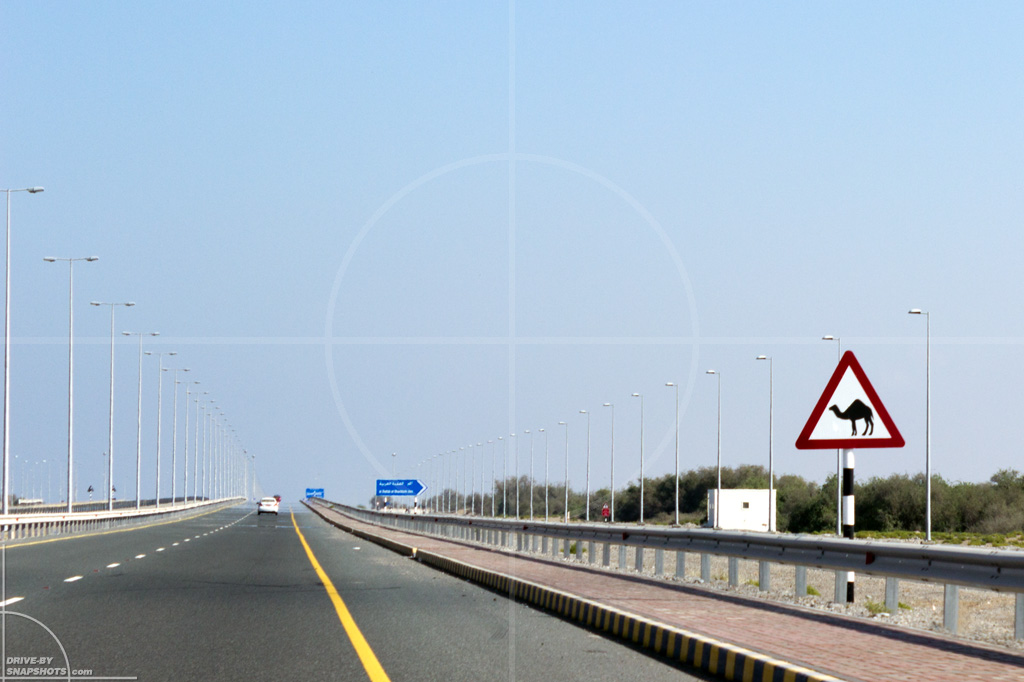 The Batinah Coastal Highway is not finished yet in the Barka region and two stretches are still missing. The last couple of meters before the drop-off to the beach are black from emergency braking maneuvers – now accompanied by our set of solid black lines. Once on the old coastal road, we did our best to avoid hitting a herd of flat-back dwarf camels.
Further down the road, you can spot carport-like shelters on the left side. These shelters are indeed used to protect vehicles from the scorching sun.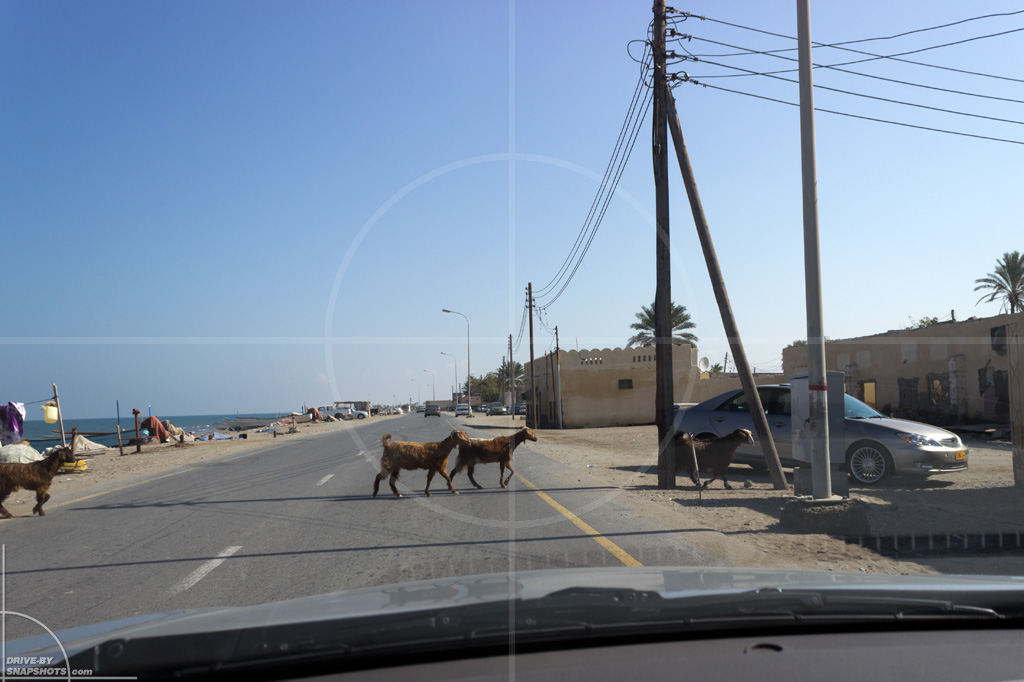 Driving a vehicle that is not clean may lead to being issued a citation from the police. You think I'm kidding? Well, I'm not. We actually tried hard to get one such ticket to prove it, but somehow failed at that. Maybe the rule only applies to locals and they spare tourists? Well, most of the vehicles in the beach-side sheds looked a little well past the sell-by date and all of them are equipped with front bumper modifications.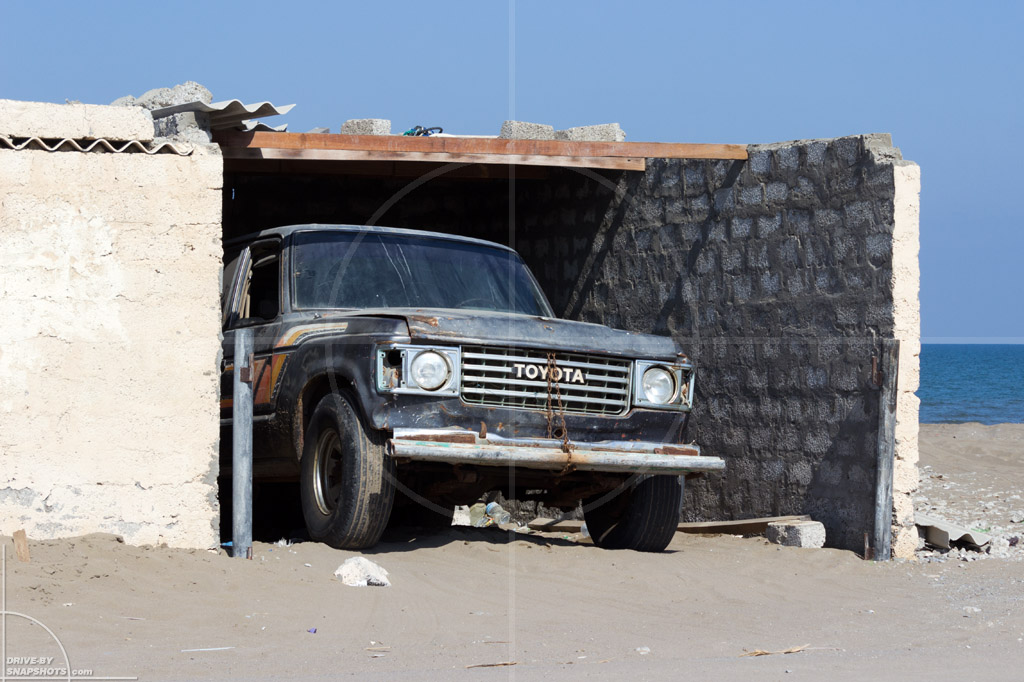 We eventually learned, that the local fishermen use the 4x4s to push their boats into the water and also to pull them out after they return to the shore. In the early stages of their duty cycle at Shumaisa Beach, the 4x4s look just like any used vehicle in the last row of a used car dealership. A little rust here and there, some missing trim part but no major problems.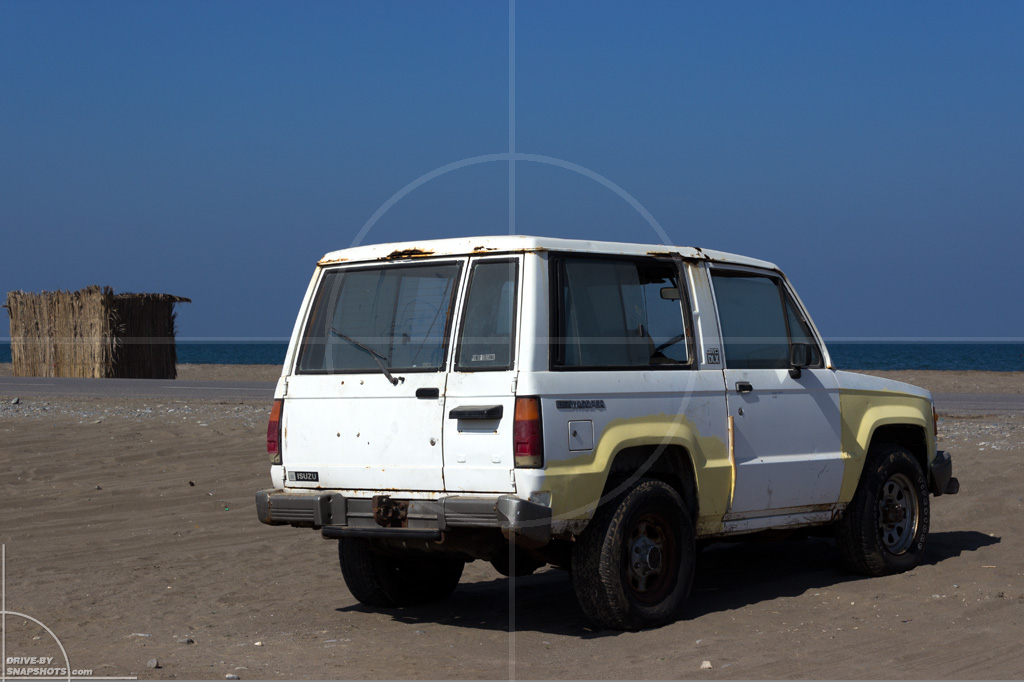 The Isuzu Trooper in the previous picture and the Jeep Cherokee XJ in the following picture are the odd ones out, though…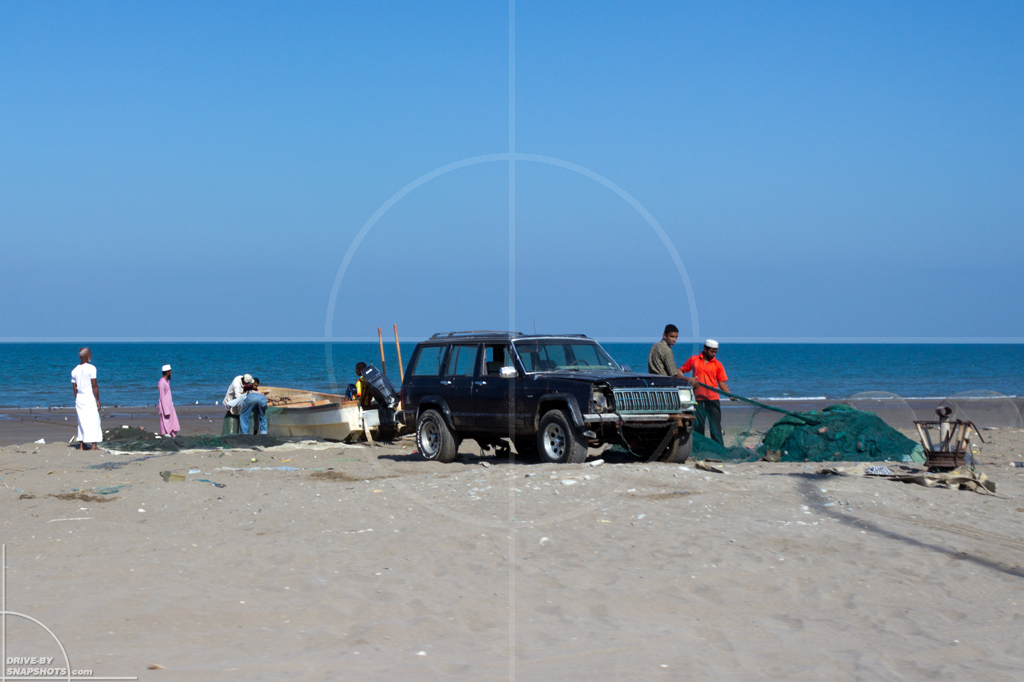 … because most fishermen at Shumaisa Beach prefer more reliable Nissan Patrol and Toyota Land Cruiser. Getting as many years of reliable service as possible out of a vehicle is the most important thing to the cost-conscious entrepreneurs. This Nissan Patrol still looks fine, apart from a few rough spots here and there.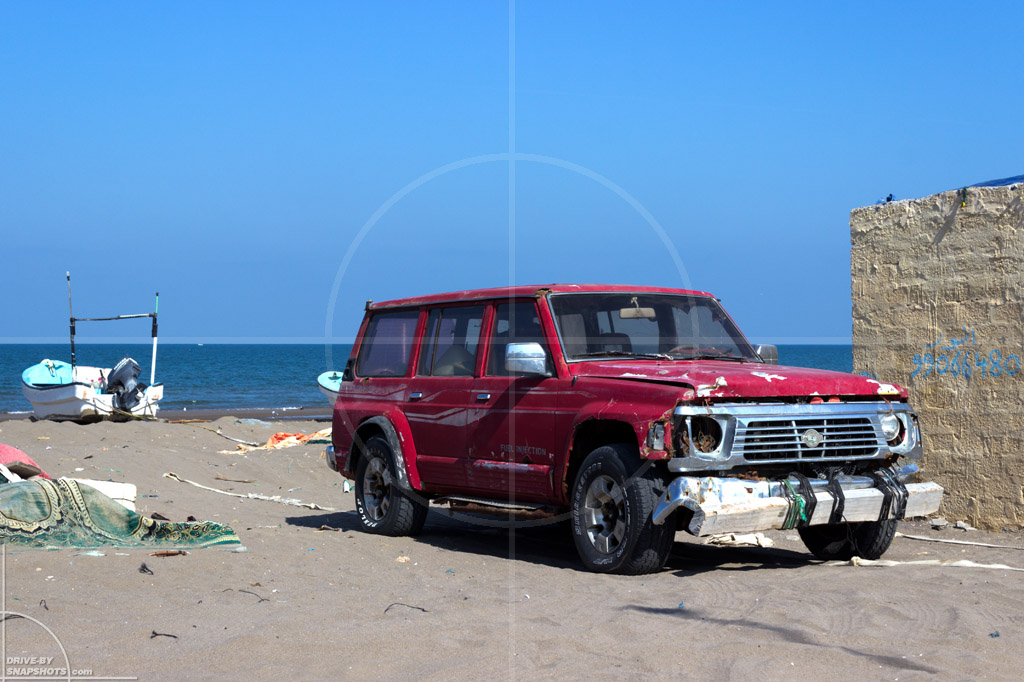 His older brother, however, looks like he's got a lot more experience to show in his résumé.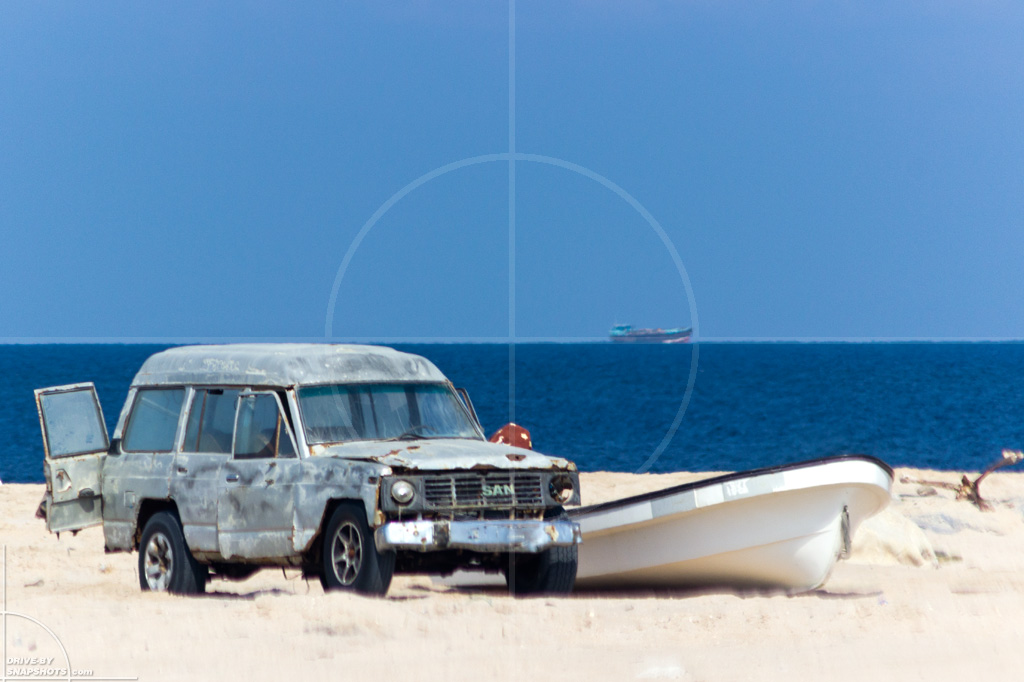 Some prefer the Nissan Patrol Pickup for added utility.
Either in the factory colors as seen above, or repainted in white to match the color of the boat.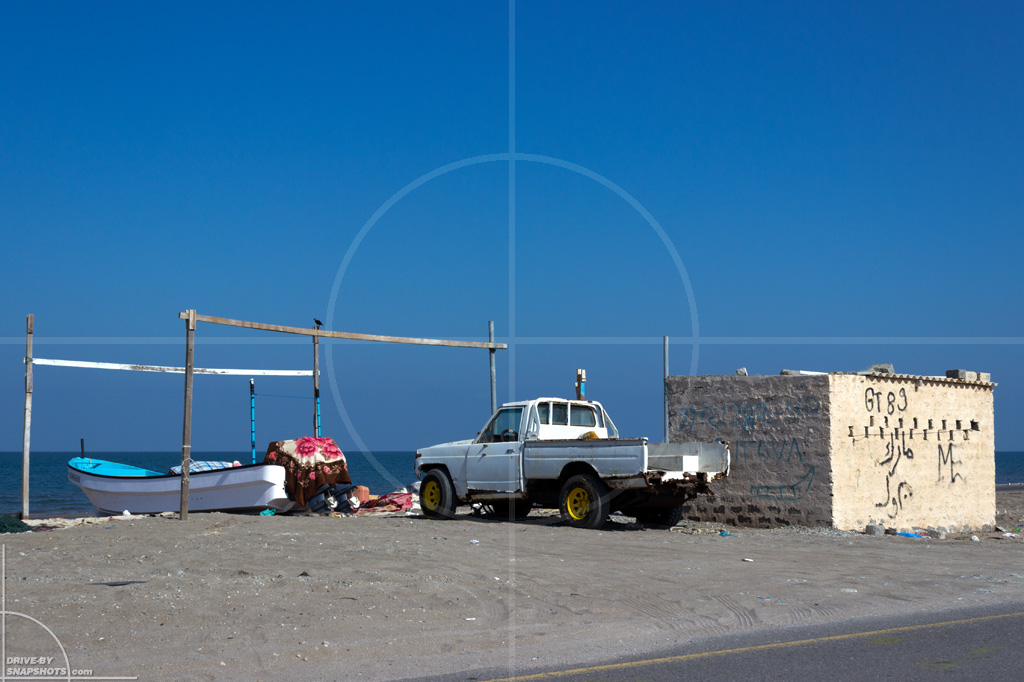 If your Nissan Patrol pick-up begins to suffer from massive corrosion…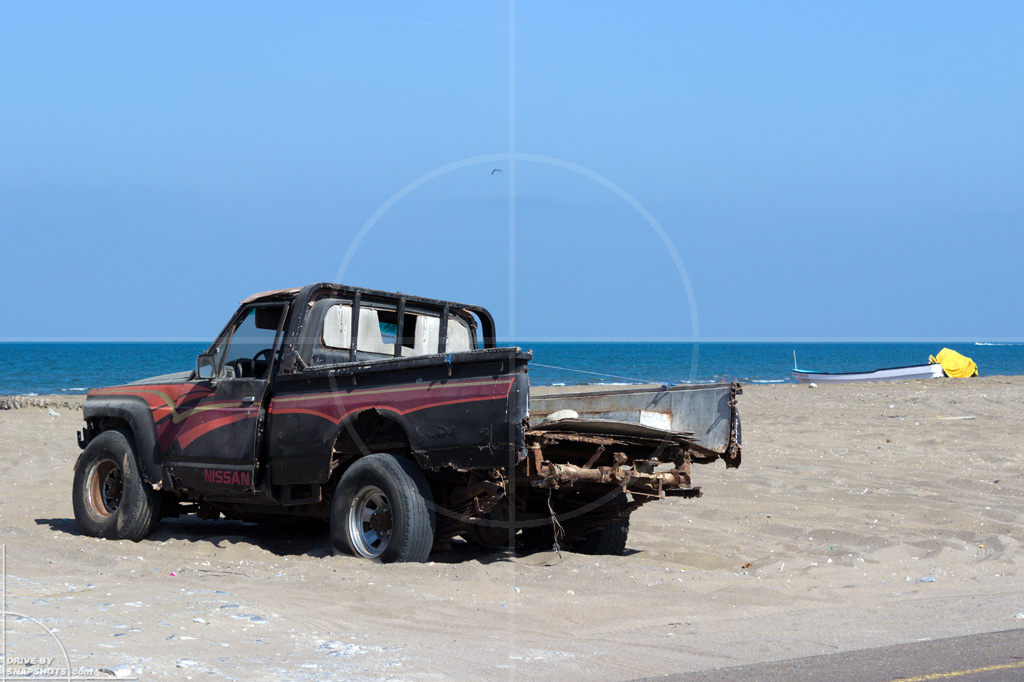 … you may as well modify a 60-Series Land Cruiser into a pick-up. Quite a common modification actually, as we found a number of shortened Land Cruisers near the Wahiba Sands desert.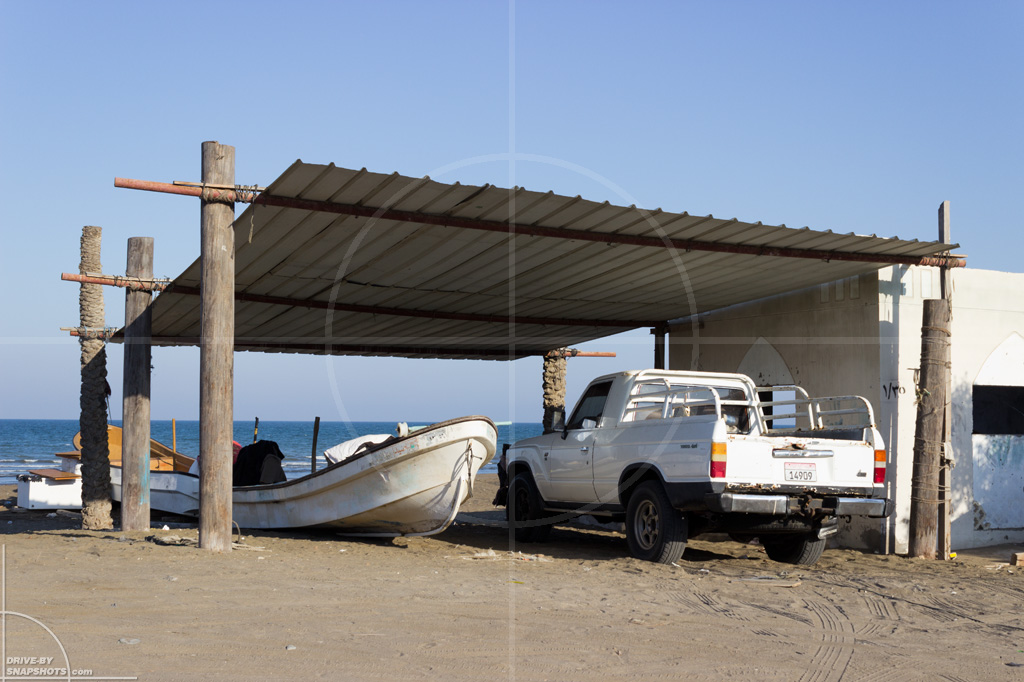 And while a Nissan Patrol might be alright – there is only one vehicle that deserves to be called THE BEST 4×4 EVER: the 70-series LandCruiser and its predecessor. These awesome 4x4s just last…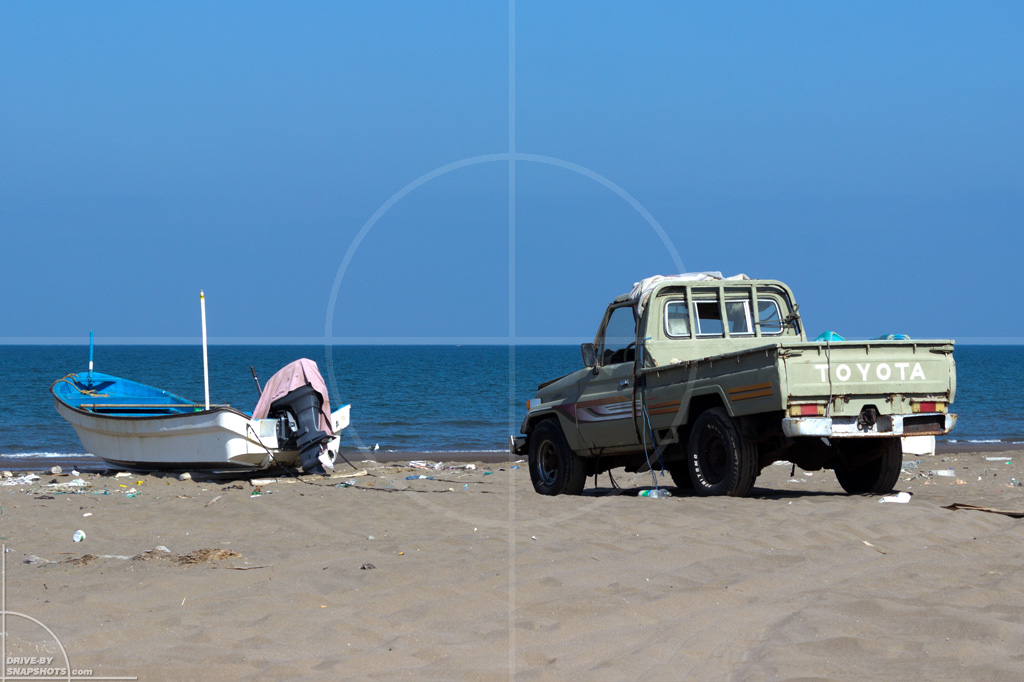 … and last…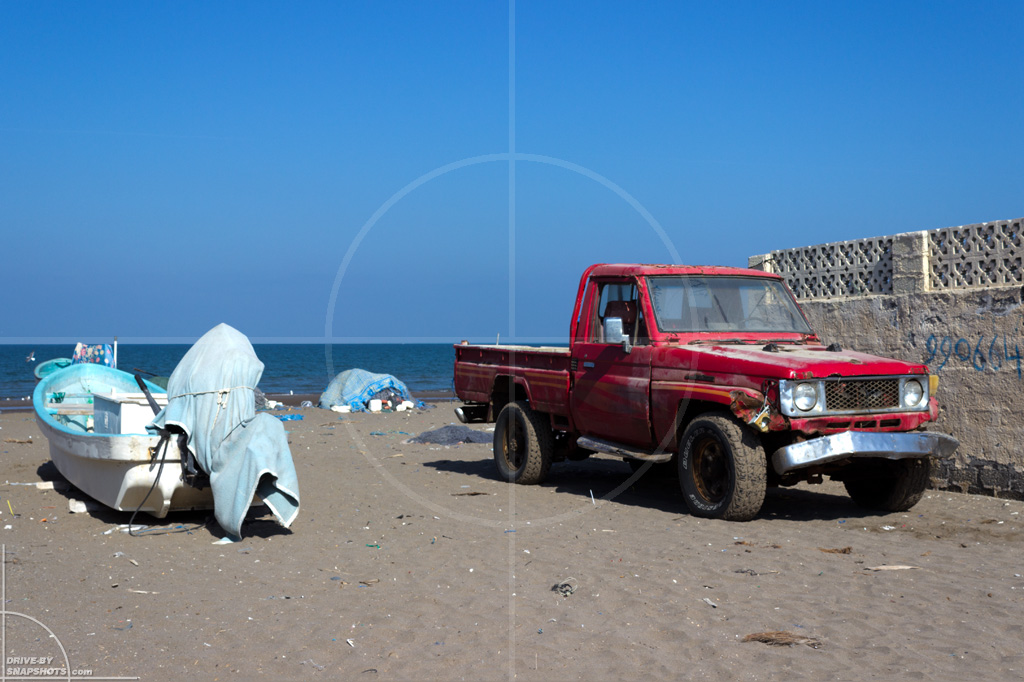 … and last.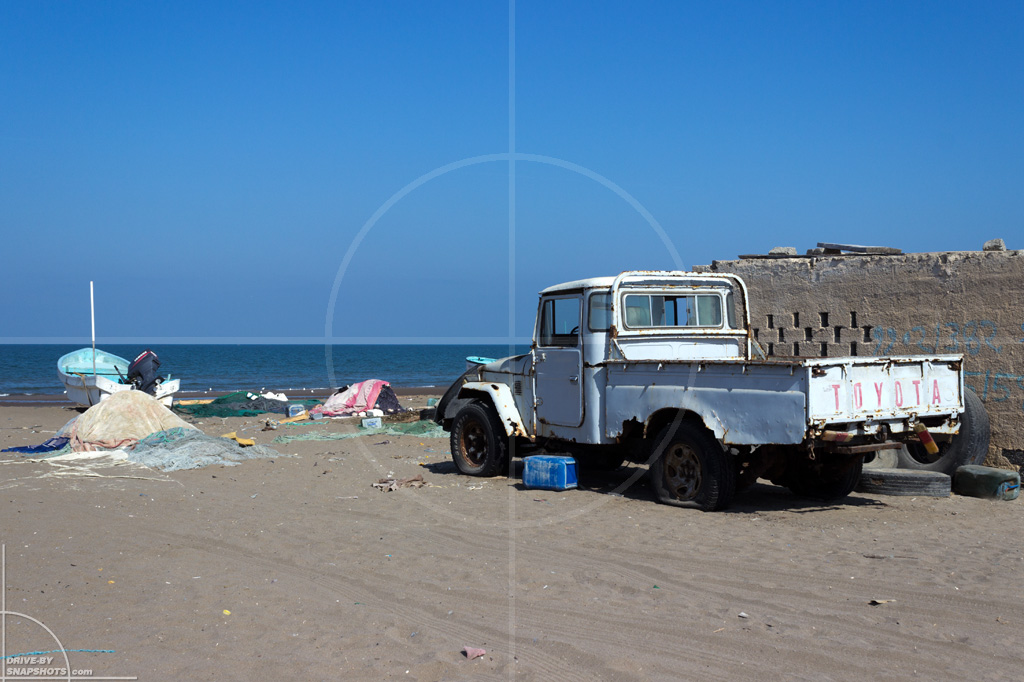 And when all other 4x4s are long dead and gone to the junkyard, they just soldier on like the true Fishermen's Friends they are 🙂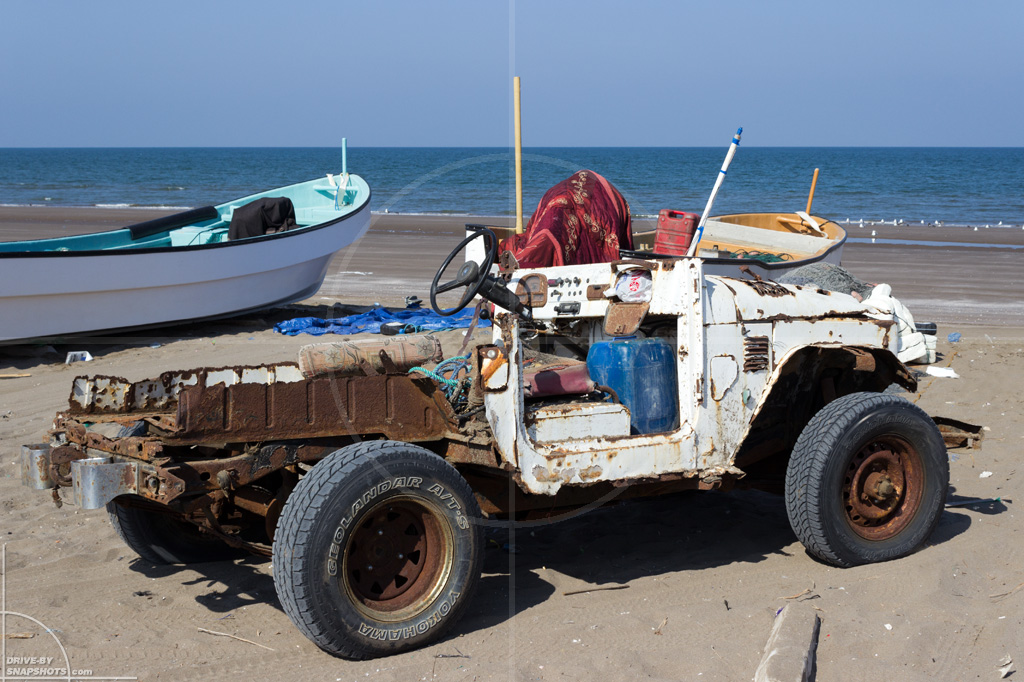 But hey… while everybody else is using tried and tested material of Japanese heritage, some feel they want to have something else nobody ever thought of. A 6×6 is arguably better in soft sand than any 4×4, don't you agree?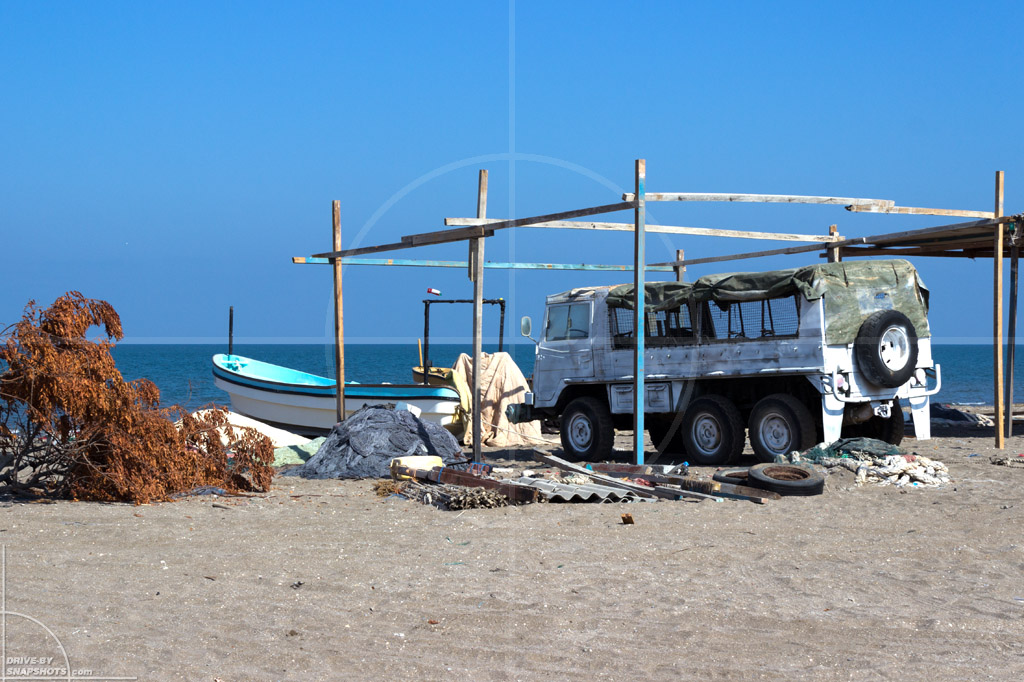 How and why this Pinzgauer 6×6 ended up doing boat duty on a beach in Oman will remain a mystery for the time being, as there was nobody around to answer questions on the subject. It must have had an interesting life preceding the retirement job on the beach, that's for sure.