Isuzu D-Max SLX Crew Cab | Drag Diesel Thailand
Most people prefer an air-conditioned taxi cab to get around in the sweaty heat of Bangkok. However, for car-spotting purposes a tuk-tuk is the far better alternative. Why? Because of the better all-round visibility. And if you are a lucky chap, something interesting gets stuck in traffic besides the tuk-tuk. In this case, on our way to the airport, I spotted this Isuzu D-Max SLX crew-cab. First I noticed the nice-looking set of Cosmis Racing Wheels (RG-06). The offset works great to accentuate the lines of this vehicle. The front-mounted intercooler and the brake set-up give a hint that there might be a little bit more than stock power under the hood. Oh… and there is that Pro Speed Racing sticker.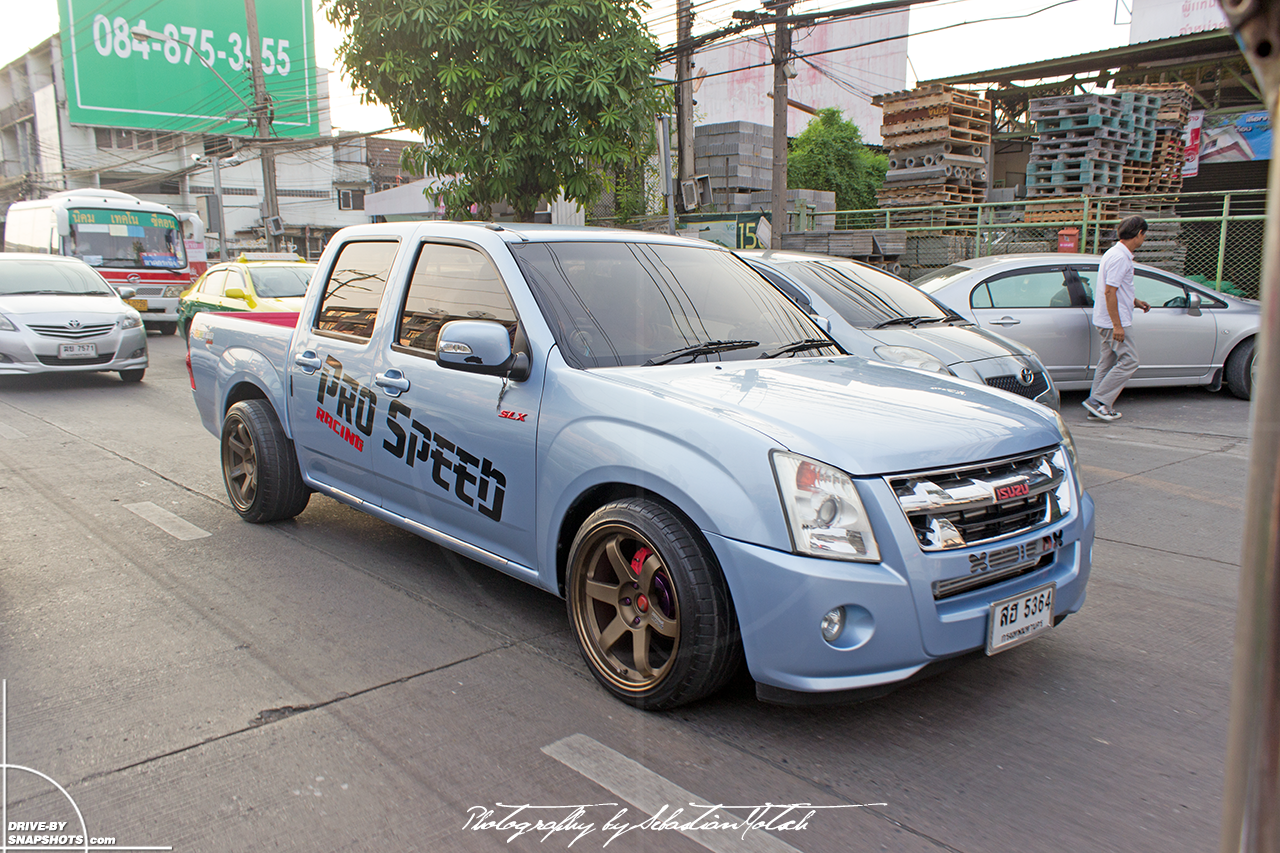 When he rolled past us, I had a good look at all the stickers on the back window and naturally I googled Drag Diesel Thailand as soon as I could. It seems to be a very interesting drag racing series in Thailand. 🙂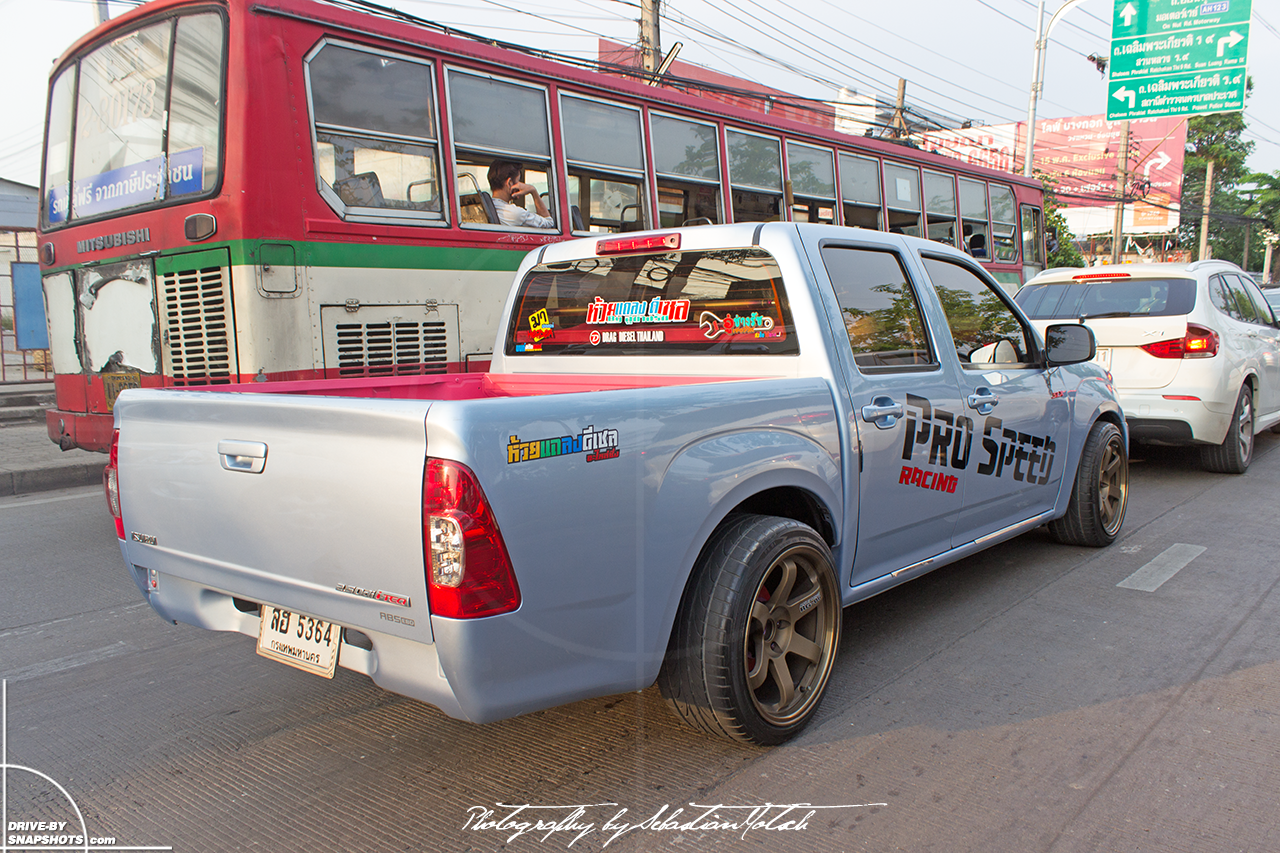 As soon as the traffic cleared the driver floored it and the mighty Isuzu D-Max pulled away so quickly and disappeared that I couldn't even pan it with my lens to take a picture. Wow!