La Bretagne est magnifique.

Discovering the Bretagne region in France is always a stunning experience: the wild coast, the important landmarks, unique rock formations and then some more. Driving from one interesting spot to the other never gets boring. Around every corner you turn, there is something of historical significance waiting to be looked at. Being a car aficionado that loves to take Drive-by Snapshots, I always make sure to look out for interesting vehicles. However, sometimes the interesting stuff is not around a corner at all, but rather right within your focal vision. Imagine driving along a bolt straight road, seeing the familiar shape of a Peugeot 403 in the distance. Nice find, though nothing unusual in France. But wait! While getting closer, it appears that there is more to see. Much more!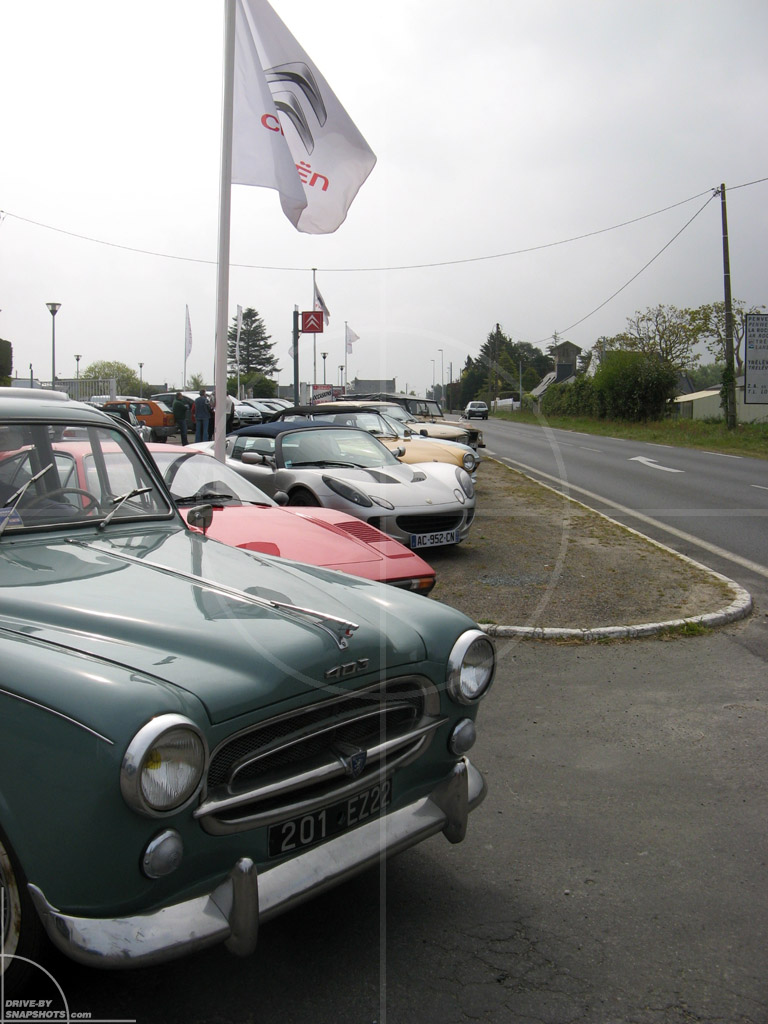 I do love strong contrasts! And it doesn't get much stronger visually than parking a Ferrari 308 GTB next to that lovely rounded 403. Even the colors are contrasting: soft blue with subtle patina vs. bright and shiny Rosso Corsa.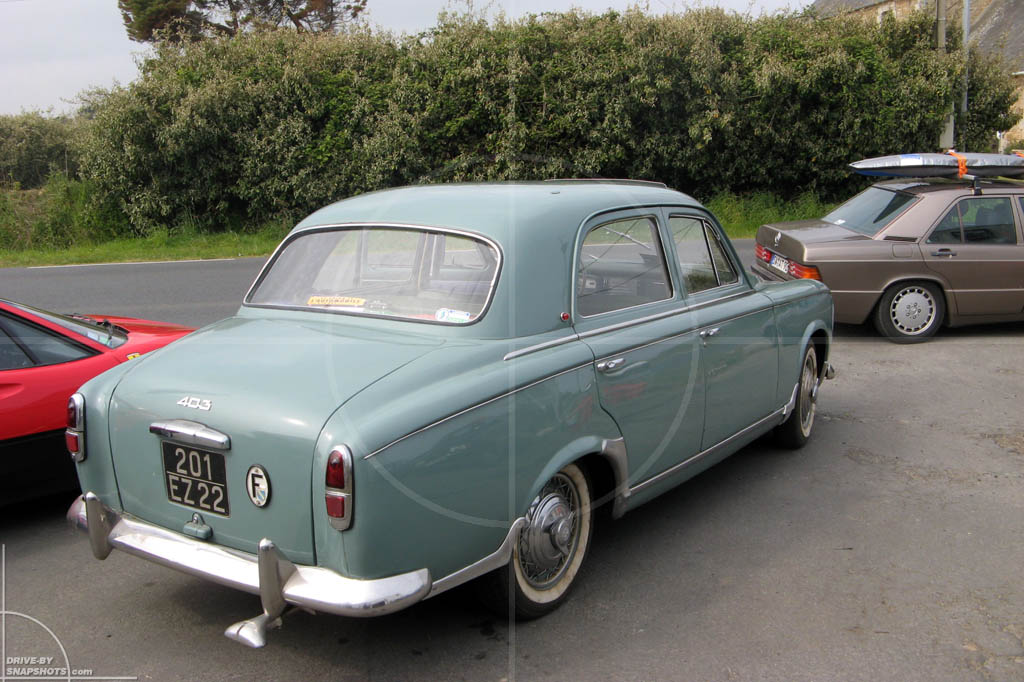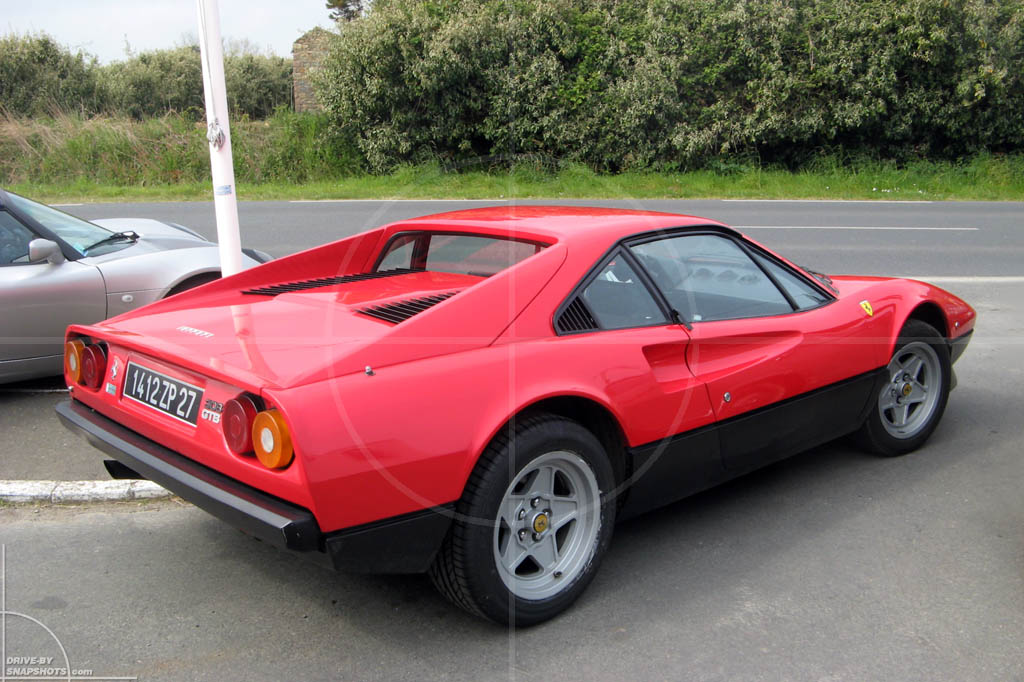 The Lotus Elise Mk2 reminded me of the good old days when I worked on these cars during my apprenticeship with a Lotus dealer in Germany.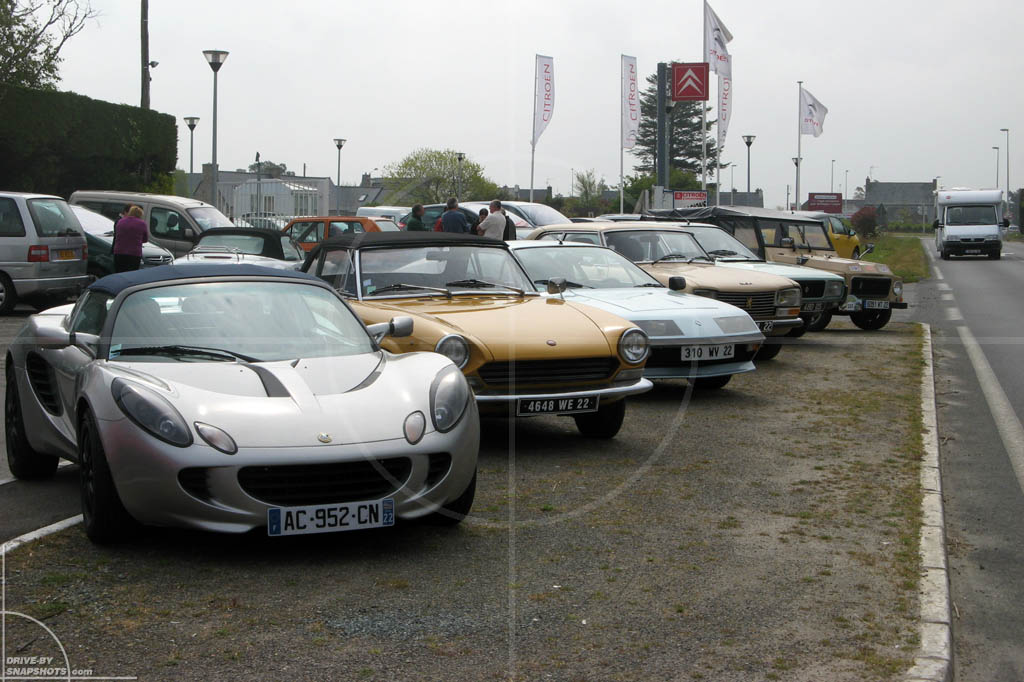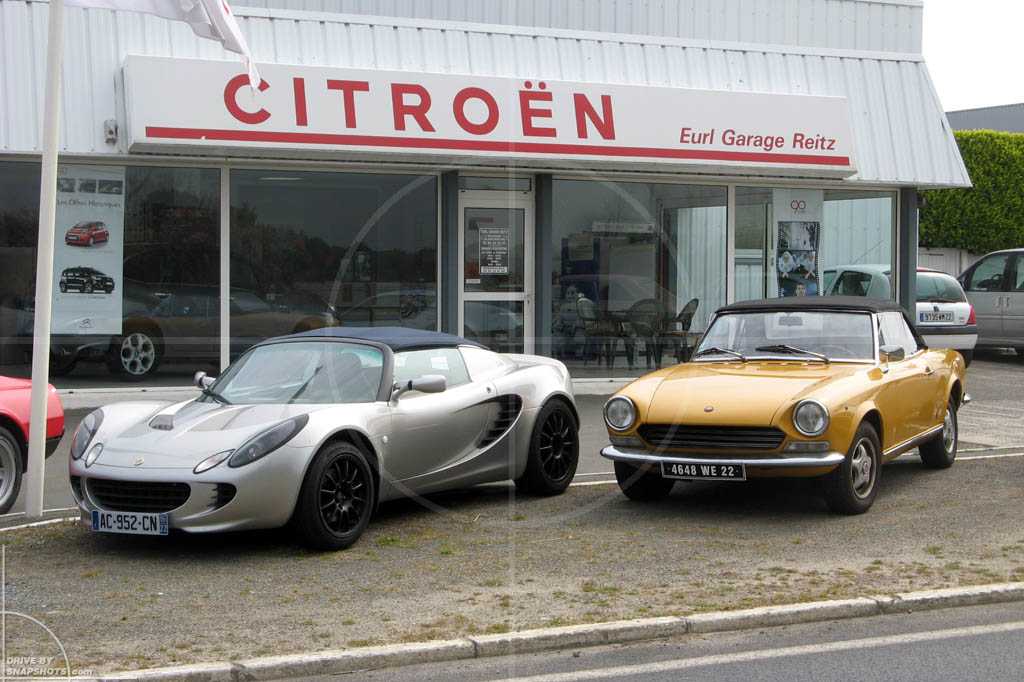 The yellow FIAT 124 Spider looked like it was glowing, despite the sun being hidden behind a layer of clouds. Just try not to look at the wheels!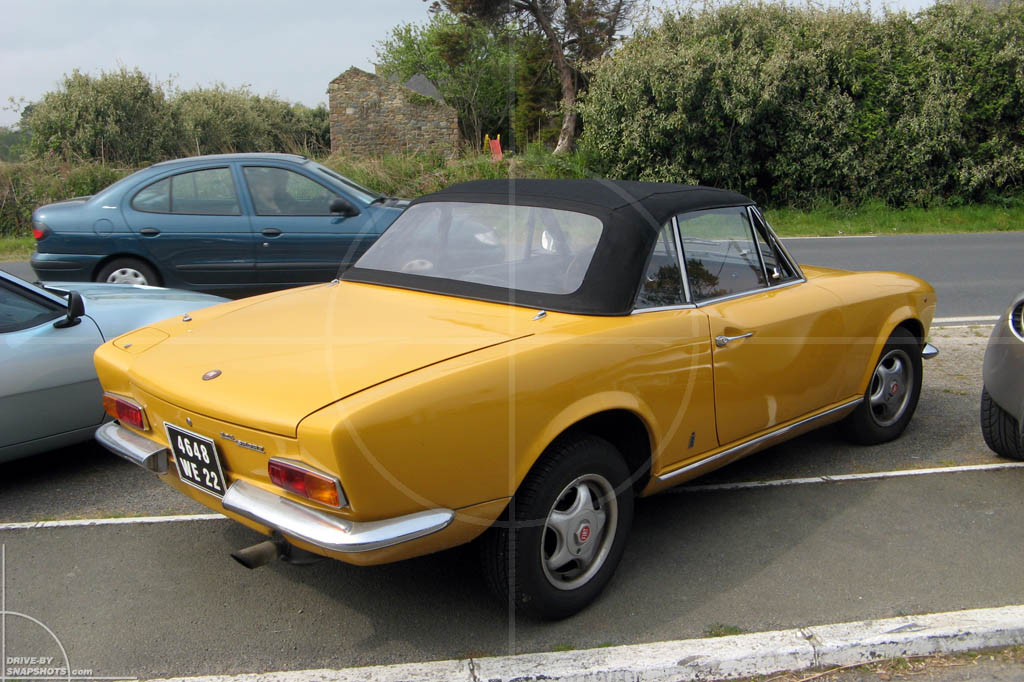 This pristine and 100% original Alpine A310 however had the period correct wheels and must be one of the very few that are not riding on a lowered suspension and not sporting a Devil exhaust. Also note the poster displayed in the show window. Magnifique 🙂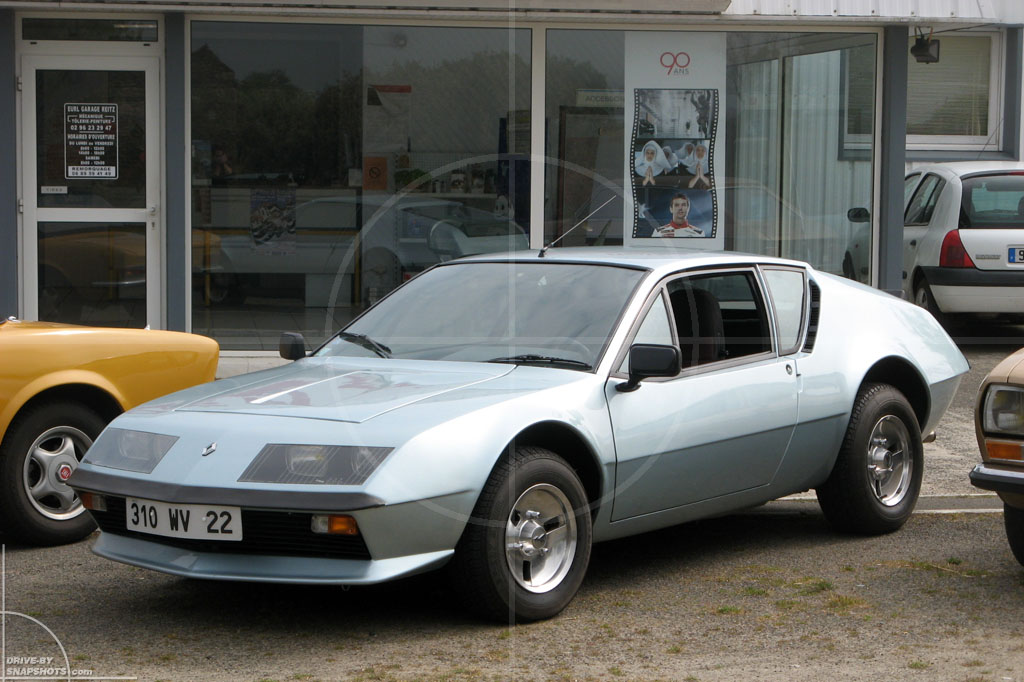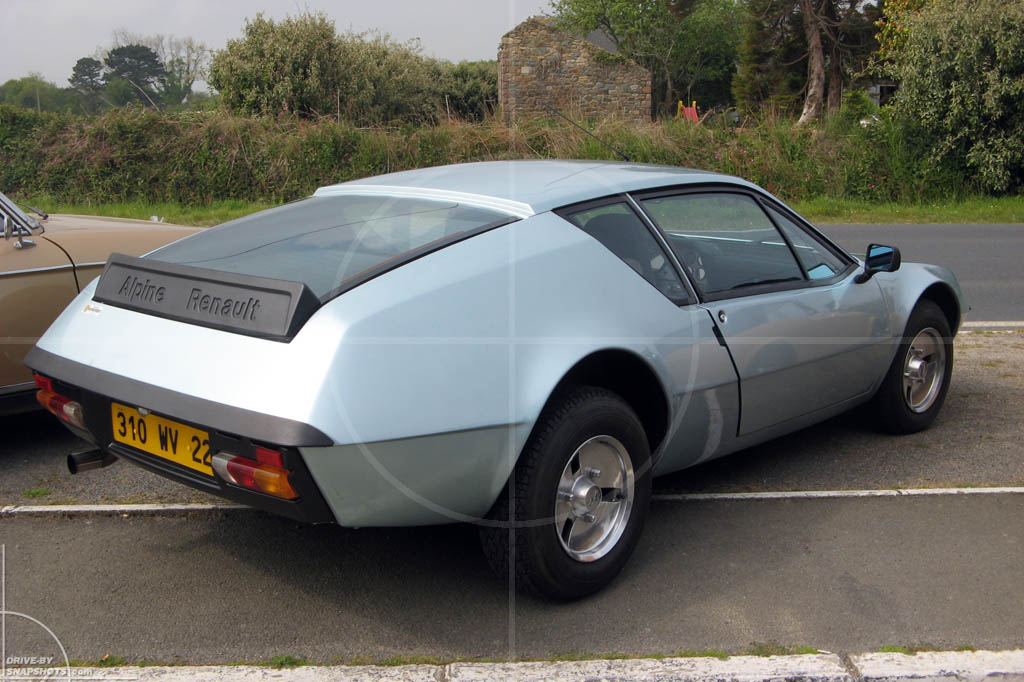 It's quite interesting how the two cars flanking the Peugeot 304 Coupé are both from the 1970's, but have a totally different expression in their designs. The A310 is already hinting at the 1980's and the Renault 15 GTL still has some 60's flavor, as does the Peugeot.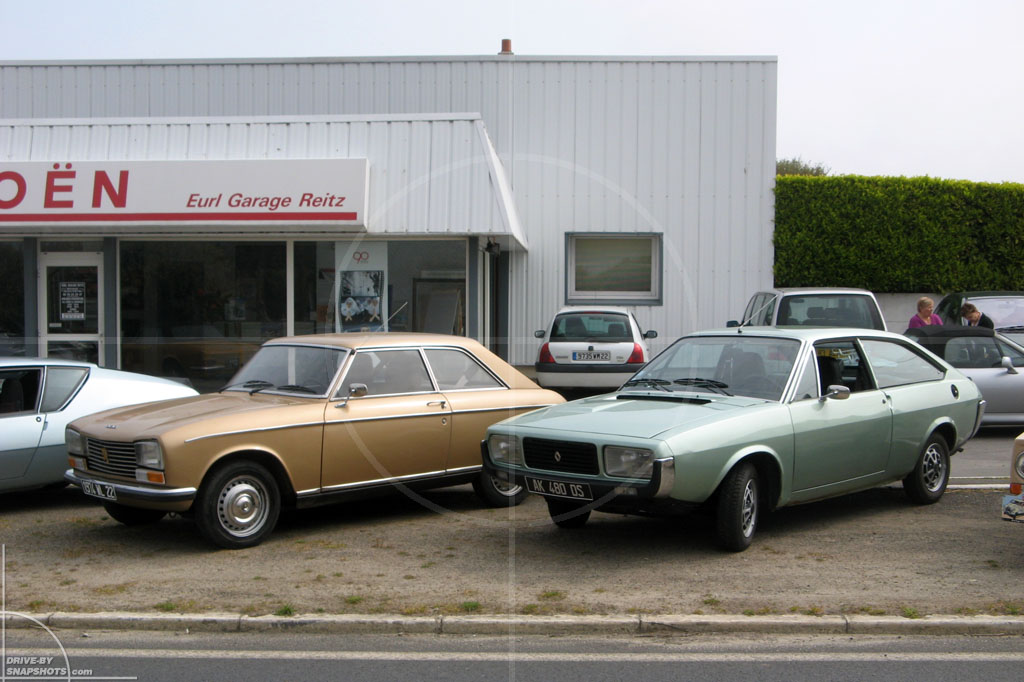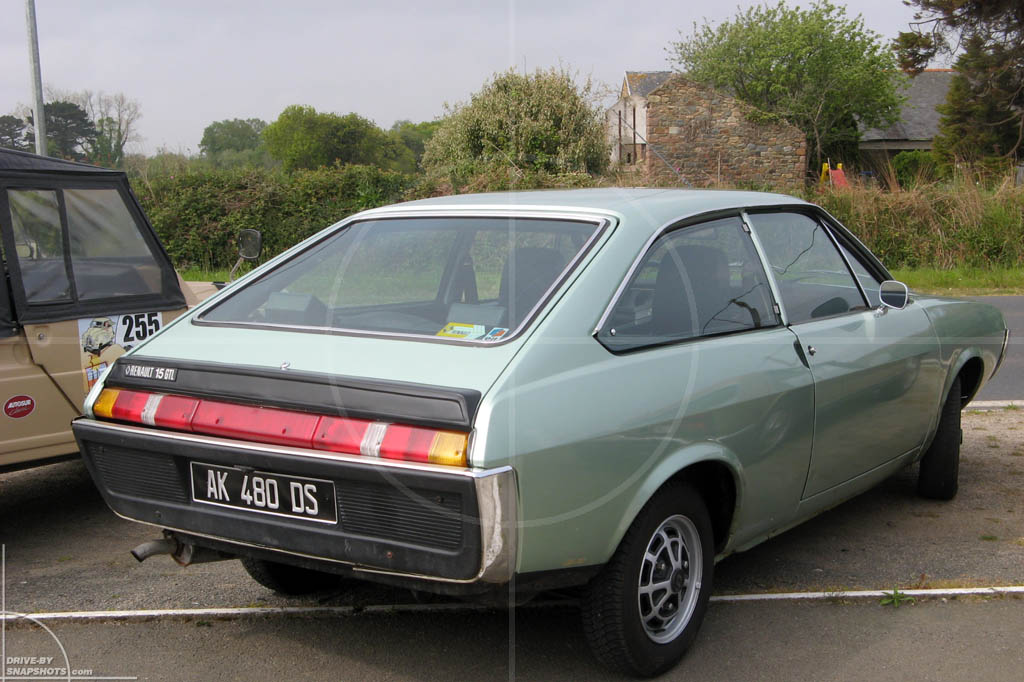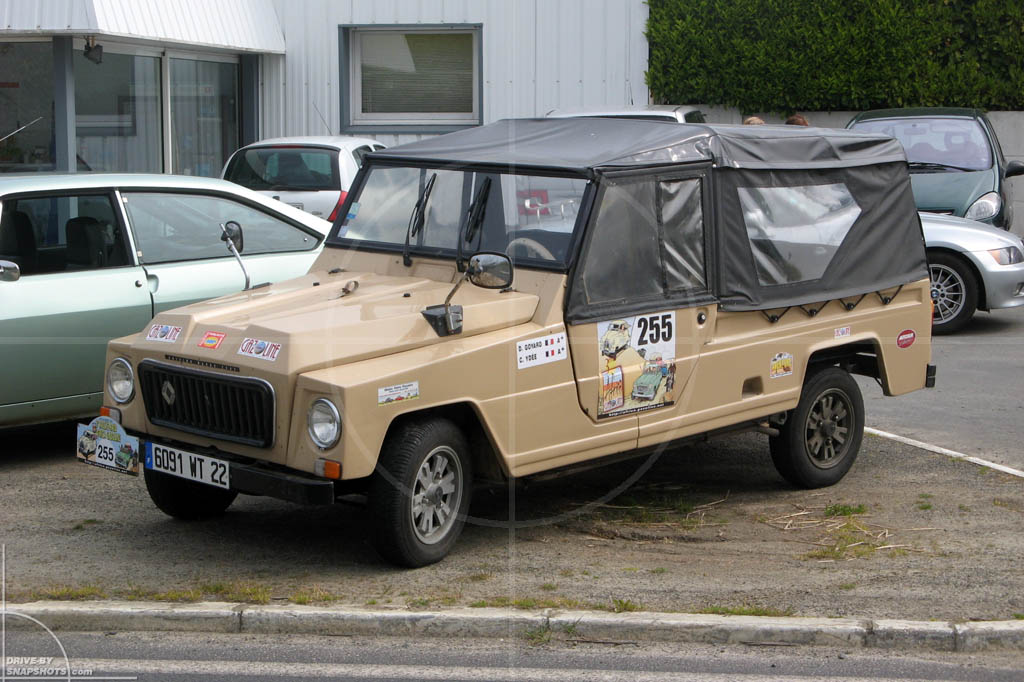 It's funny to think about the Renault Rodeo being parked at the end of the lineup mimicking the Peugeot 403 from the other end on it's flanks. Even the color is a close match…