Renault Dauphine | Like ice in the sunshine

Imagine a sizzling hot day early in June, with temperatures well over 30°C and no wind whatsoever. We are cruising through the pine forests between Biarritz and Bordeaux at a leisurely pace with the windows and sunroof wide open. The loudspeakers of the trusty old Mercedes play a tune most Germans immediately associate with childhood memories of family summer vacations.
Beagle Music Ltd. enjoyed great success in the 1980's with a song they wrote for the Langnese ice cream company. I suggest you hit the play button and listen to the melody while reading on…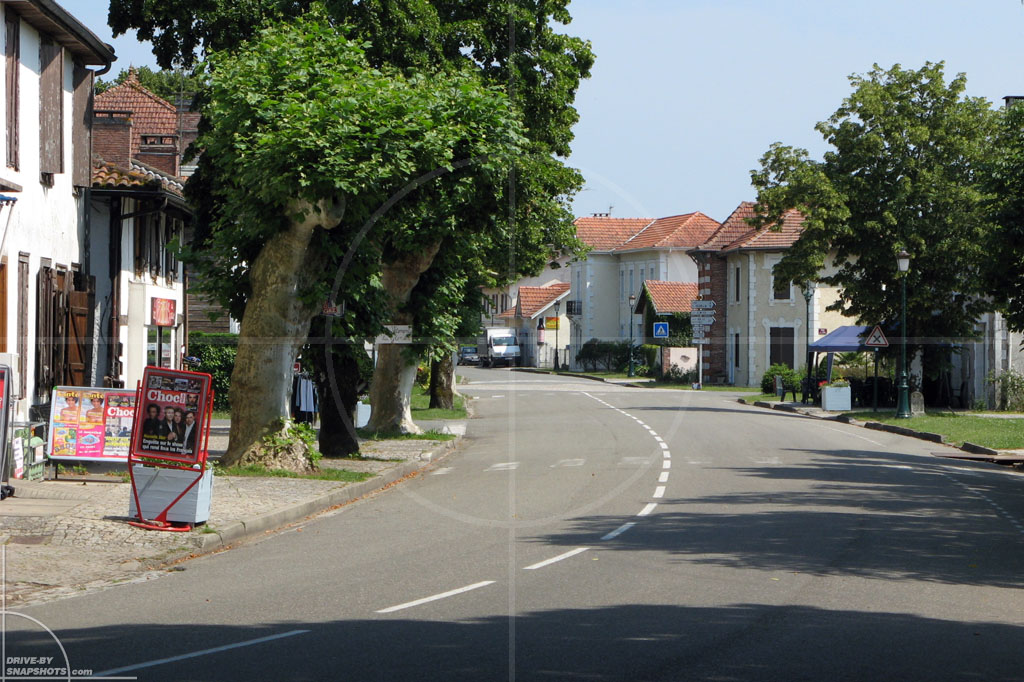 Call it coincidence, but upon entering the tranquil town of Mézos in the early afternoon we found a vintage little car, basking in the hot sun. The successor of a car called Motte de Beurre sure is going to melt in the sun, isn't it? Well… no. It was just sitting there, seemingly enjoying the sun after a long winter in a dark garage.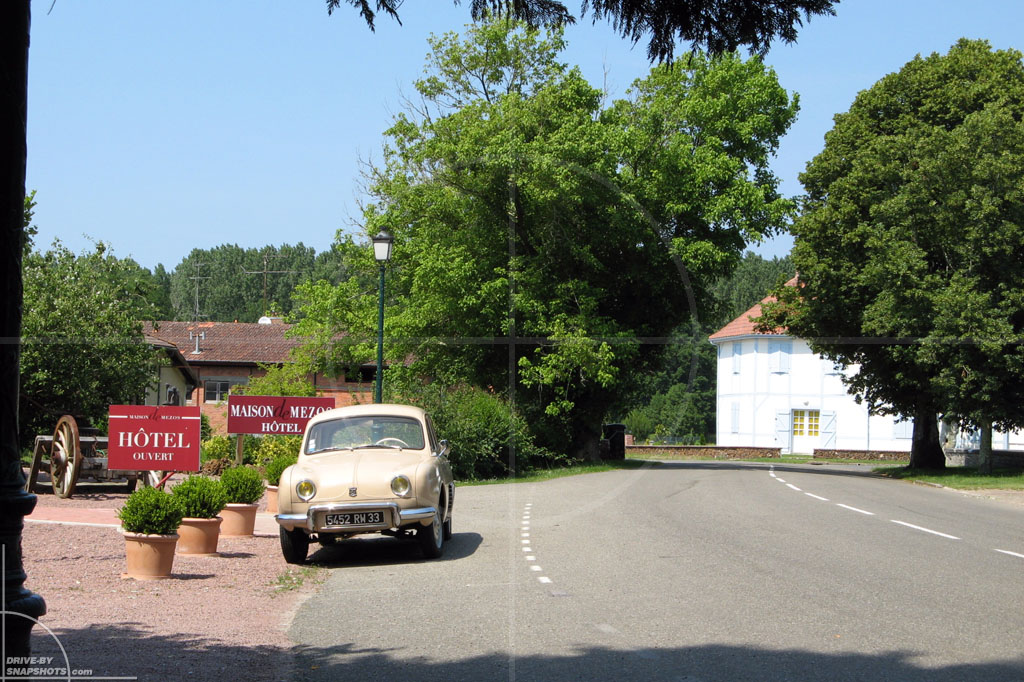 Lookin' cute like a puppy, ain't she?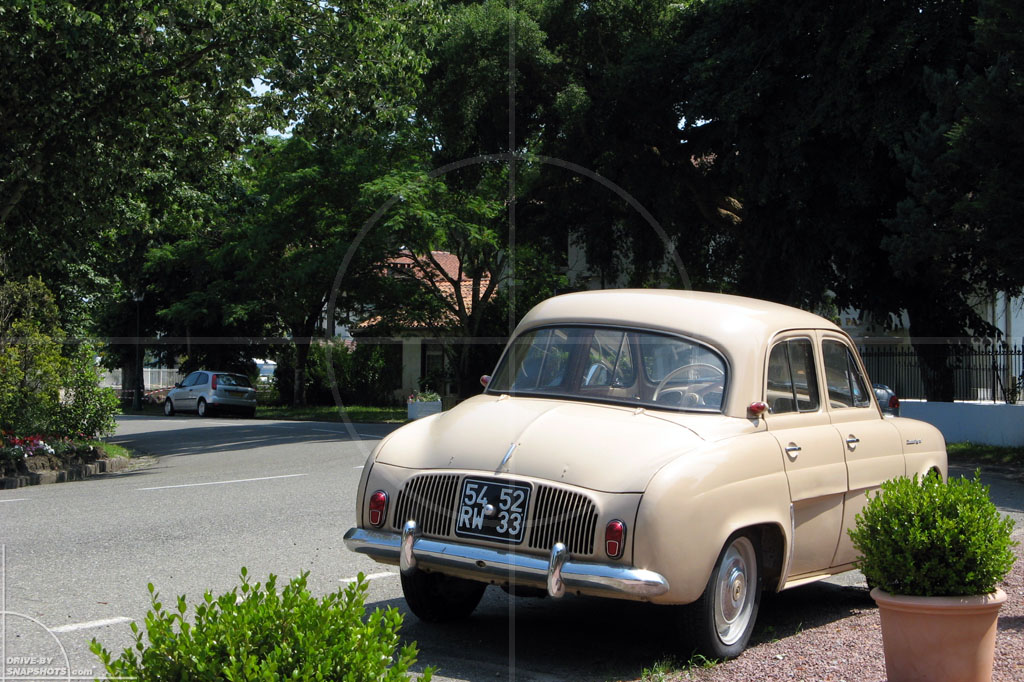 We had plenty of time look at the beautiful details of the car and take some pictures because the owner of the Dauphine was either…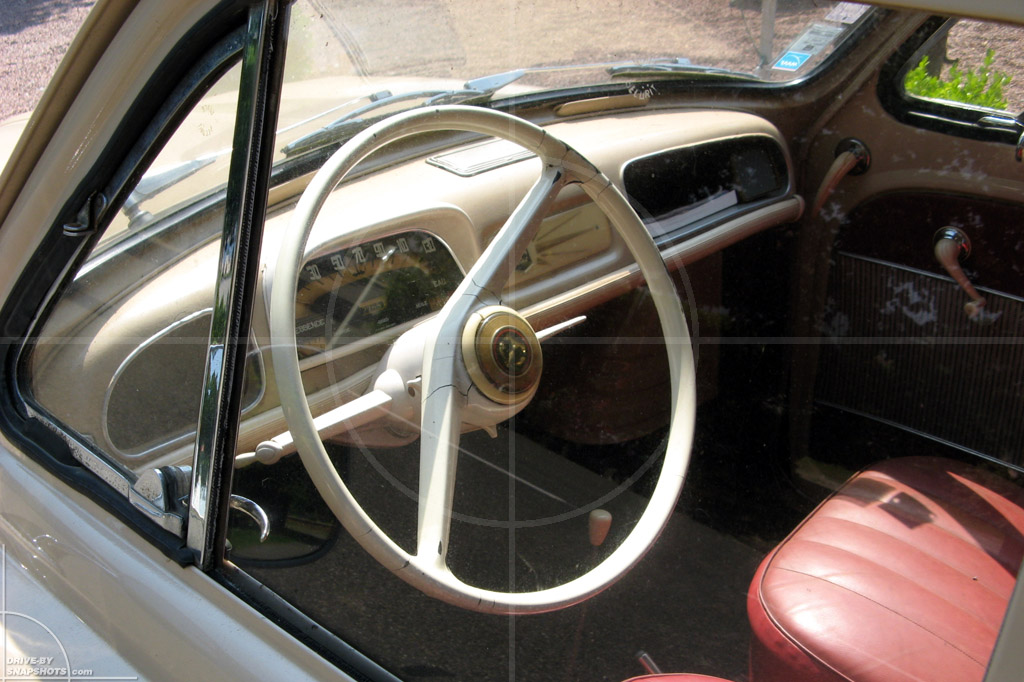 … in the church praying, or…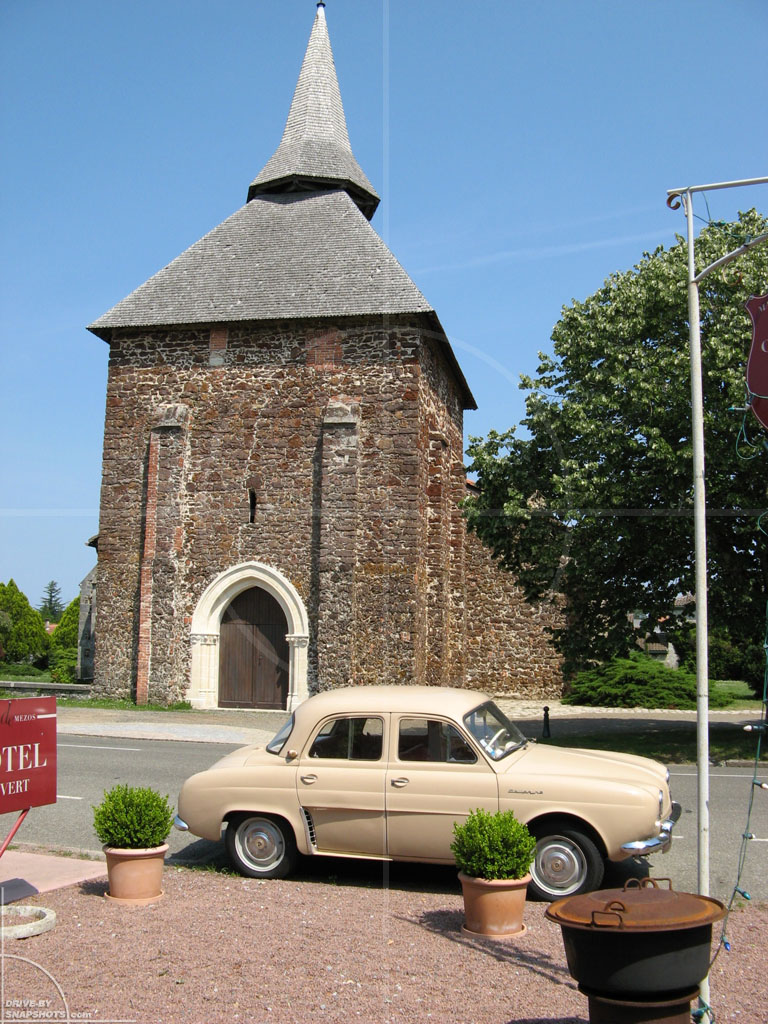 … in the restaurant on the other side of the road, probably enjoying a glass of Bordeaux.