Lost Places | Berlin Dreilinden

Living in West Germany and having relatives in Berlin made it necessary to drive through German Democratic Republic (GDR) frequently. I remember sitting in the back seat of our Audi 200 as a young boy, waiting for endless hours in ridiculously long queues at the Drewitz border crossing. The round building and the service station always fascinated me. It marked the point where we re-entered familiar territory after the arduous Transit through the eastern part of Germany. Leaving the big city on the way home, it marked the point where we literally left our relatives behind and entered the Transit route once again. Fortunately those days are over, and Dreilinden now serves as a landmark that sparks memories of times long gone.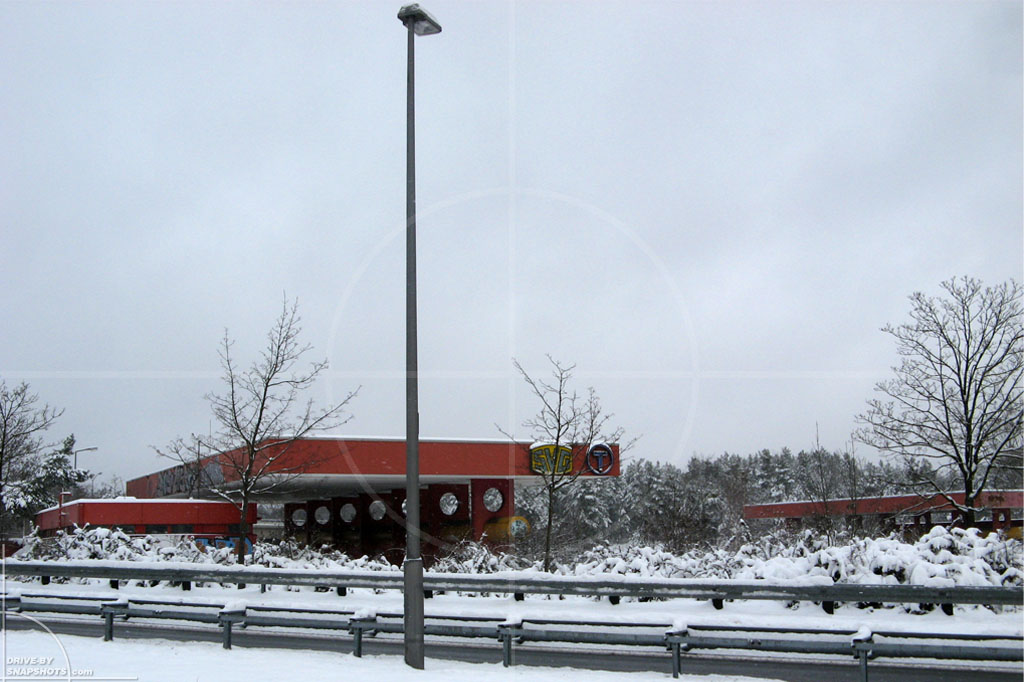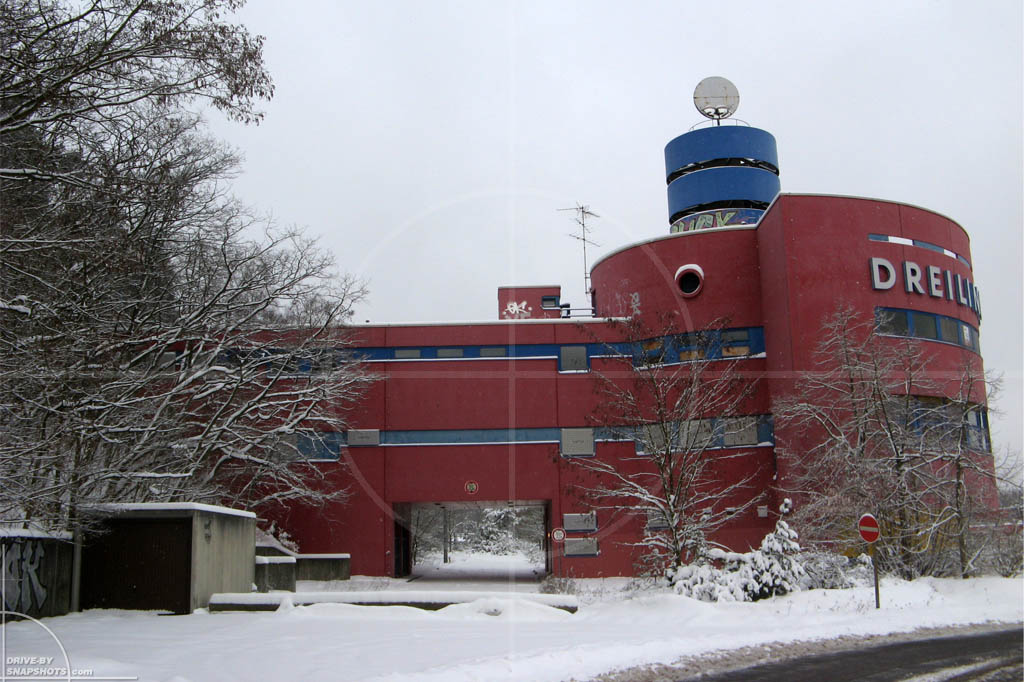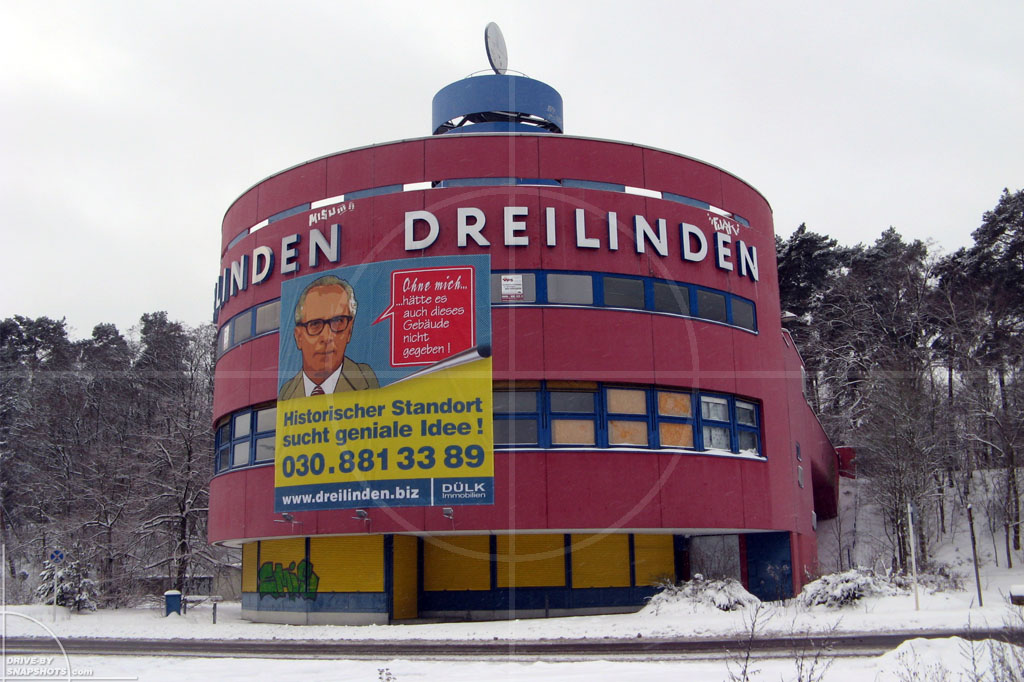 The architecture dates back to the early 1970's. The round elements are remarkable and repeated on all buildings, best visible on the service station roof supports. Rainer Gerhard Rümmler designed the buildings together with Hans Joachim Schröder in 1968 and the Allied Checkpoint Bravo / Dreilinden was finished in 1973.