Matching Backgrounds | Three Flavours of Rover
Over the years, I have taken quite a few pictures where the subject and the background match perfectly – be it color, style or period correct settings. Fix yourself a cup of tea, lean back and enjoy three flavors of Rover: grandpa, son and grandson. Let's start with the son, an Austin (Rover) Montego. He lives in southern France and enjoys the atmosphere, blue sky and sunny weather. I bet he carries a bottle of red wine and a set of boules in the trunk, for those games of Pétanque right next to the local church. This rather relaxed lifestyle keeps him in good shape. The contemporary style house is a perfect match. Great architectural design, albeit with a few telltale signs of graceful aging.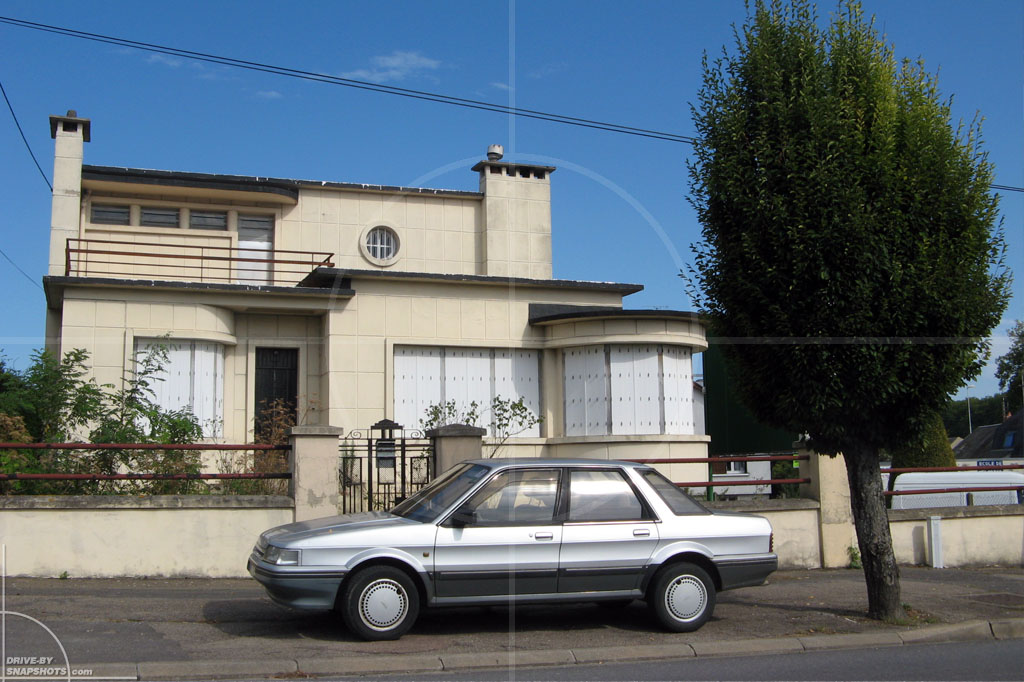 Grandpa, the Land Rover Series 1, loved to travel when he was younger, but retired from vacation duty many years ago and settled in eastern Scotland. The tropical roof sure has witnessed many visits to hot climate zones. Who knows where he has been to? Make sure you have plenty of time to hear all the stories he has to tell!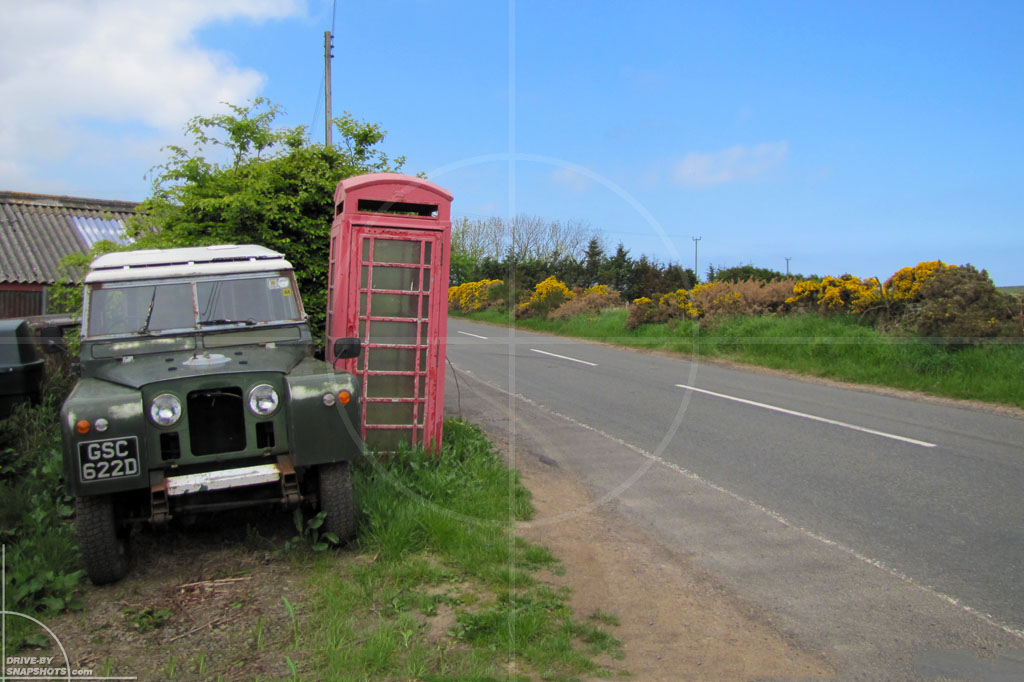 Grandpa and son are living life at a rather slow pace. Not so the grandson, a Range Rover. He lives life in the fast lane and resides in southern Germany, not far from the legendary, unrestricted Autobahn. He has gained a substantial amount of weight, but when he calls his grandpa in the classic red phone booth, he tells him that he really is into Sport. Whether or not grandpa believes it, is anyone's guess 😉