Mercedes-Benz W110 | German Smørrebrød

Judging by the previous posts this week, one could be under the impression that our visit to Gatebil Rudskogen was all about classic Volvos. Hell no! There was so much more to see! You walk around a corner, all the time expecting to see souped-up drift cars or a mad Amazon. Walking along the go-kart track had many a surprise to be discovered, like this old Mercedes-Benz W110. The sun played wonderful games with the green paint and chrome, but the personal touches of the owner are what made it really special.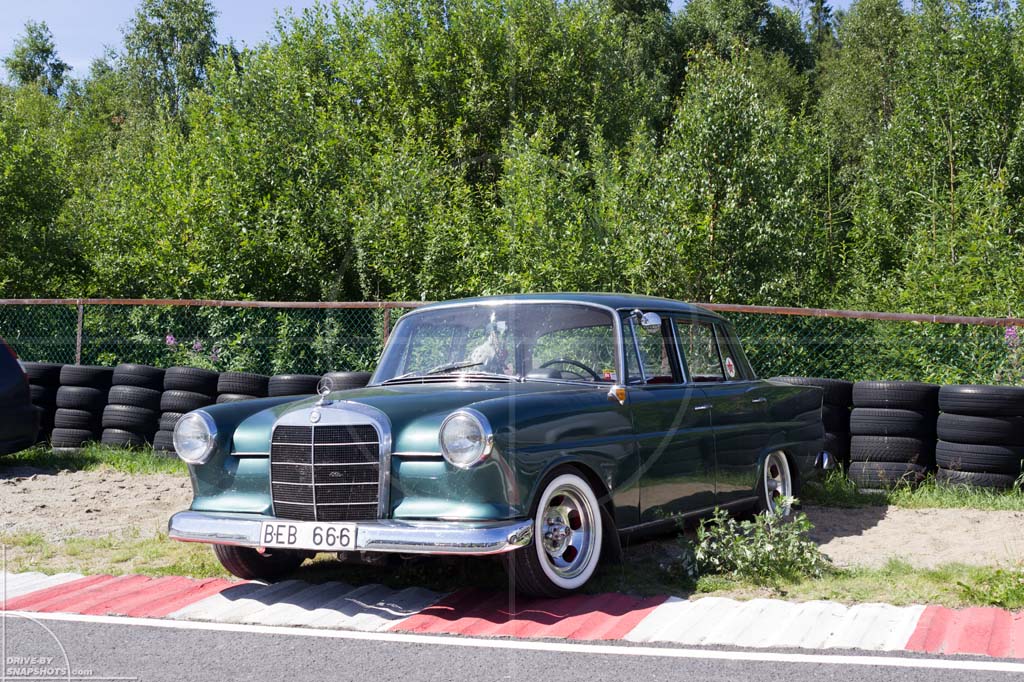 Living in Germany, a W110 or W111 Benz is a more or less a given at any classic car show. But… most, if not all, are 100% stock and that makes looking at them rather boring. White wall tires might be accepted, but nobody would dare to bolt on a set of polished Wolfrace alloys, let alone painting the inside of the holes bright red.  Lowering such a valuable classic is no option either and therefore… we absolutely loved this customized Mercedes!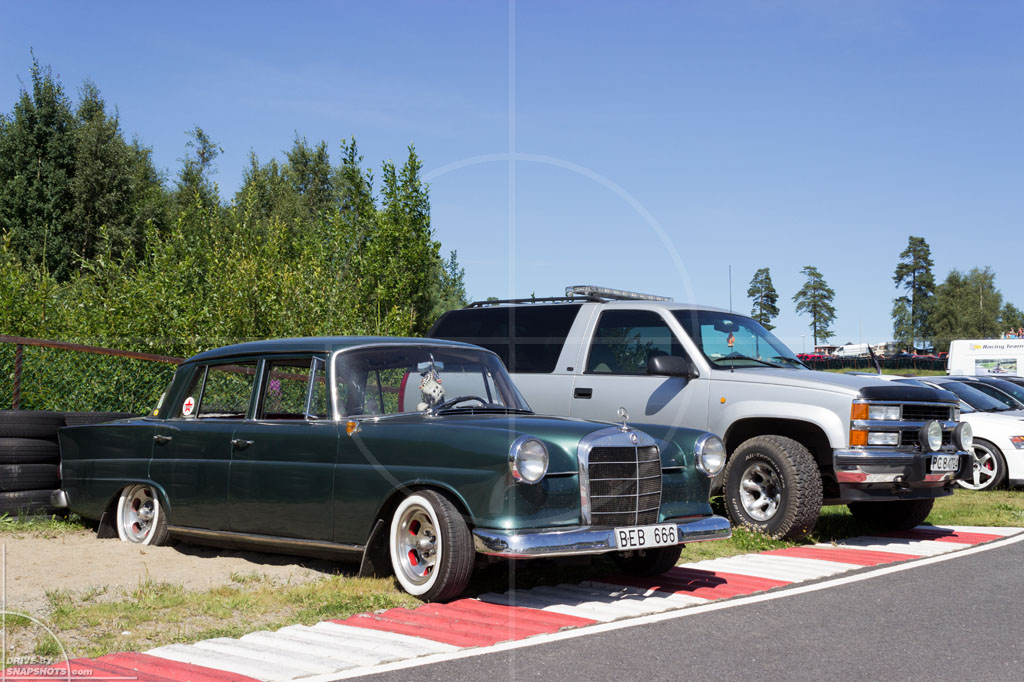 The rims look so good on it that you wonder why nobody tried to do that before. The little details, like the rear-view mirror and the stickers, add to the period-correct look. A big thumbs up and props to the man who dares to think outside the box. Now… bring this beauty to Germany and spice up a car show, please. I'm sure this particular vehicle would be more than welcome at the Passau Classic Car Day 🙂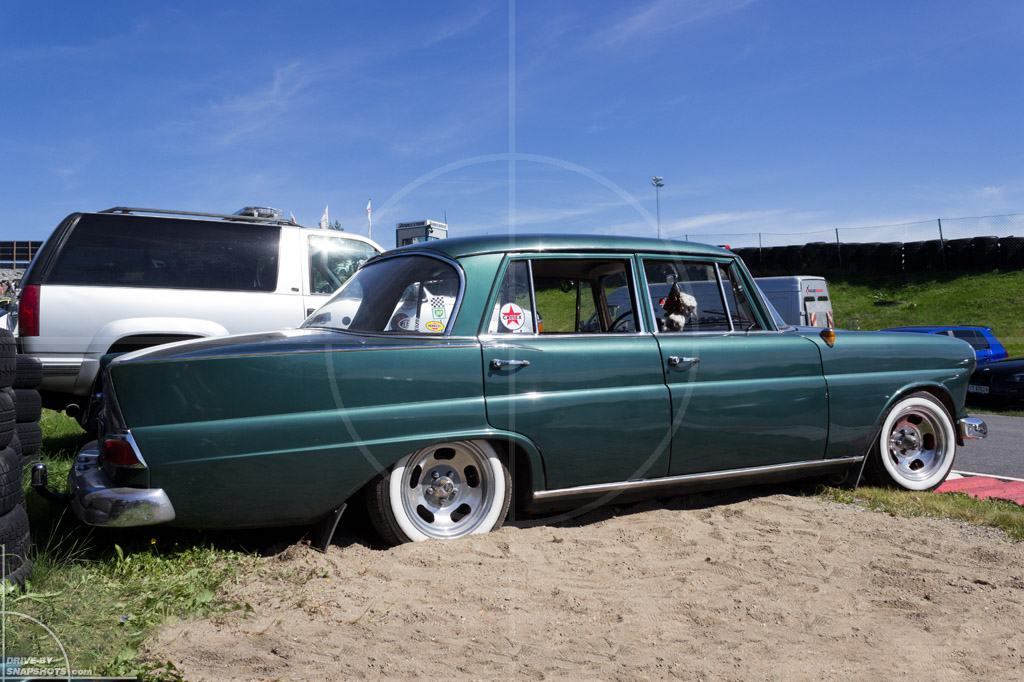 I personally dig the mud guards and tow bar. Well done.
PS: I just noticed, that by a strange coincidence this post covering a Mercedes-Benz W110 is the 110th post here at Drive-by Snapshots. How cool is that?