Mercedes-Benz W126 | Limousine hearse with six wheels

Considering the name of this blog and the nature of the subject pictured here, it really wasn't easy to find a suitable title and words to describe this unusual vehicle I spotted in Barberton, South Africa. Let's just look at it from a technical point of view, shall we? The base vehicle is a short wheelbase W126 Mercedes-Benz S-Class. The chassis has been stretched and a third axle has been added. The wagon body is covered with vinyl and utilizes W124 taillights and probably a few other bits and pieces of the same donor vehicle.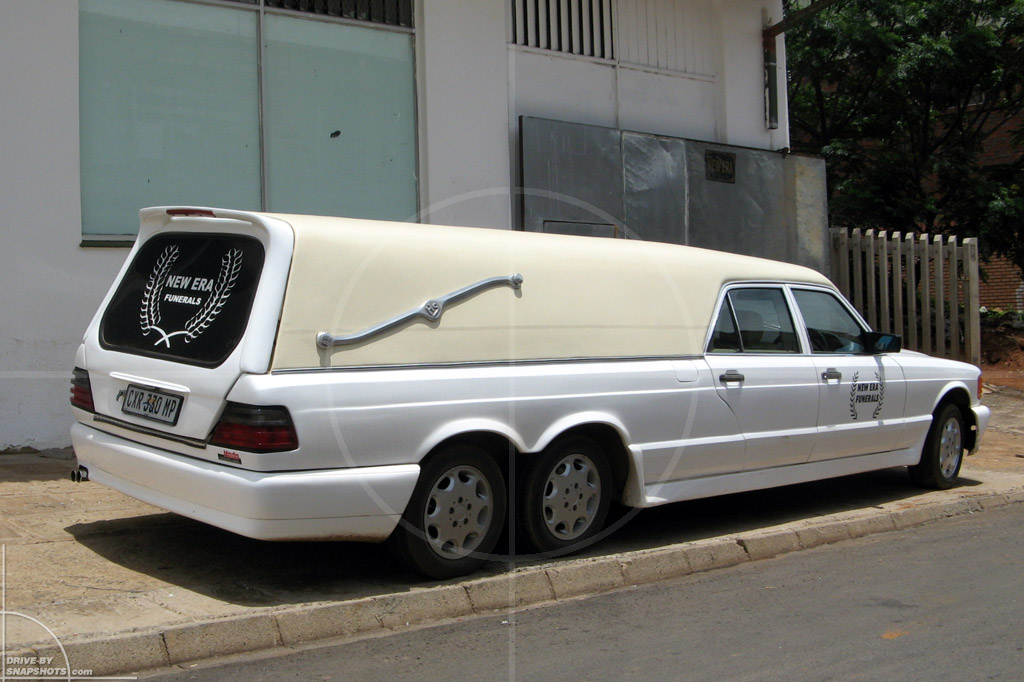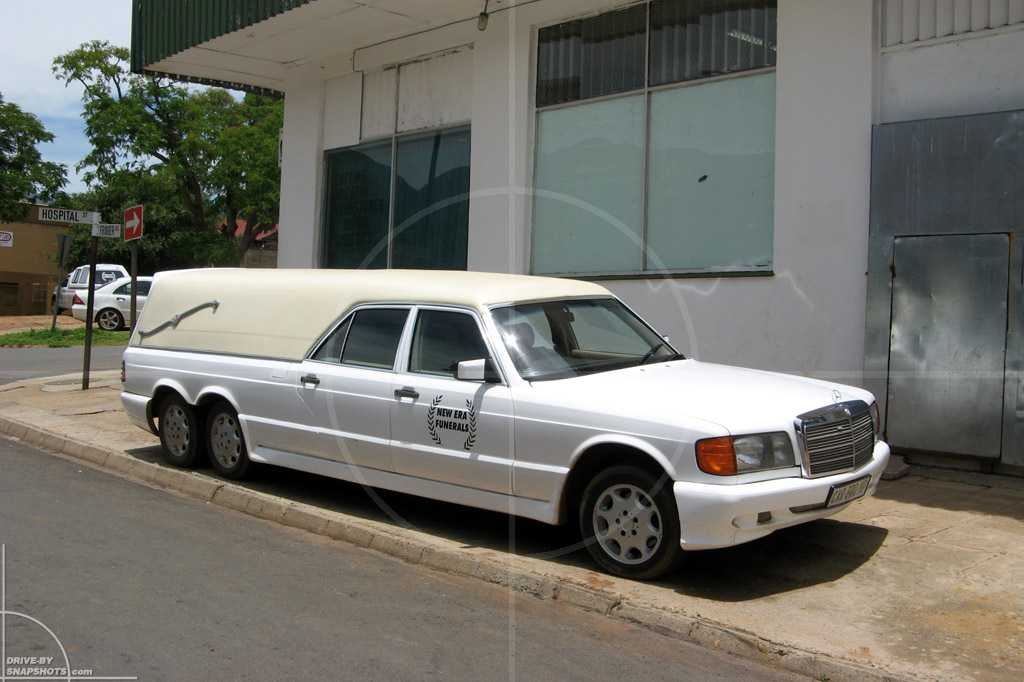 The rear hatch looks very similar, if not identical, to the W210 based hearse I spotted in Johannesburg.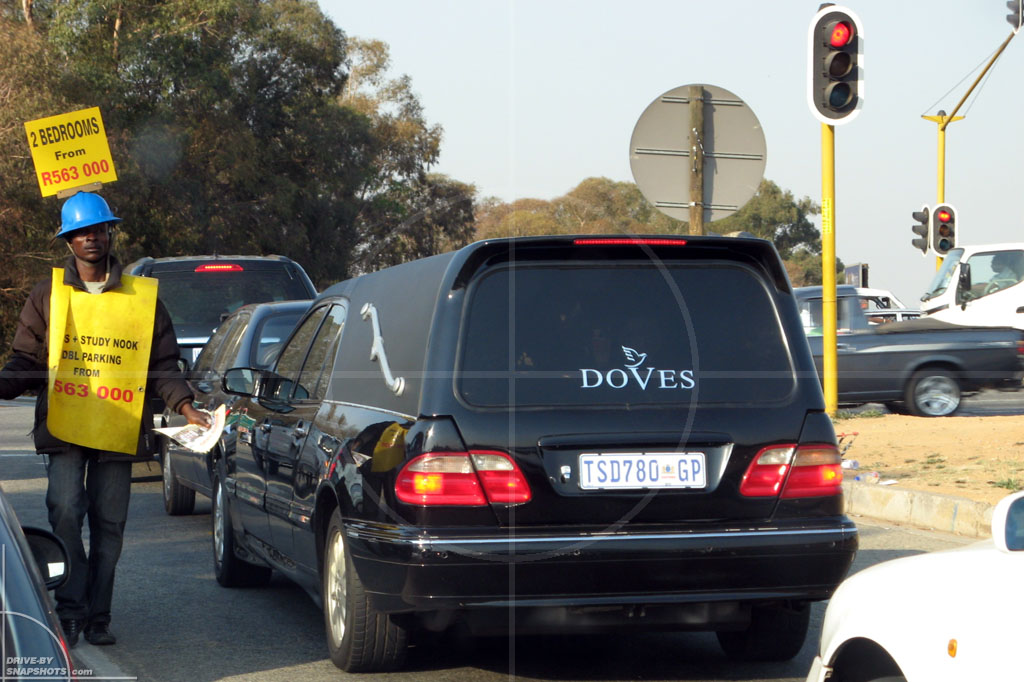 [Edit] These hearses seem to be built by a company named Custom City South Africa in Uitenhage. Apparently these vehicles are referred to as Limo Hearses.