Sleeping Beauties | Golden Brown
Frequent readers know that most posts here at Drive-by Snapshots feature multiple pictures of a certain subject, most often accompanied by a little story. However, my archives are brimming with those lonely single pictures. Until recently I wasn't really sure how to post them without boring you. A post containing one picture just isn't really going to cut it. Last week, a good friend of mine had a great idea and suggested that I could group them for posts. While digging through the archives, I actually found many pictures that have something in common: a matching background, color or theme. Today, Drive-by Snapshots presents: three sleeping beauties – golden brown.
Easter weekend 2013. Somewhere in northern Spain, just after lunchtime. This Mercedes-Benz W123 enjoyed a siesta in the warm sun. The setting couldn't have been more perfect. Actually I think they painted the house with a matching color on purpose. Note how the balcony lines reflect the angle of the road.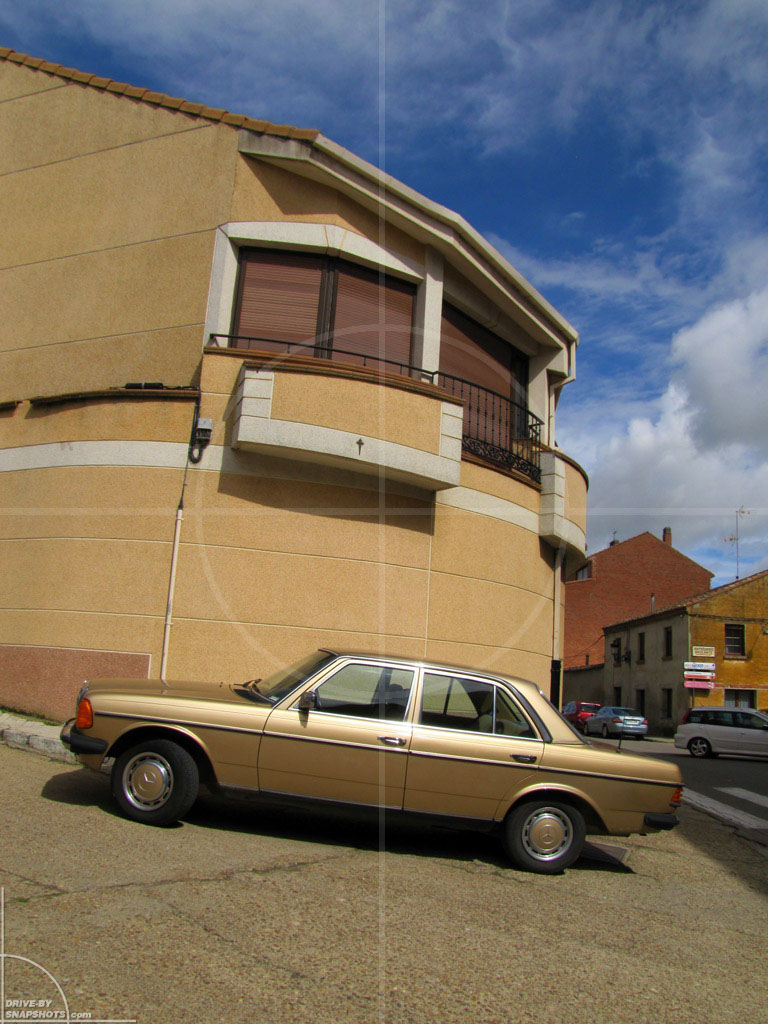 From sunny Spain to rainy Berlin. This Peugeot 504 seems to be dreaming about better weather conditions in southern France. When I spotted this in a side street in the Mitte district, the impression was pure magic. The rain. The warm light in the hairdressers' shop. The matching paint of the car. Note how the model on the poster looks at the car. She probably wants to hop in immediately and drive straight to the sunny Côte d'Azur.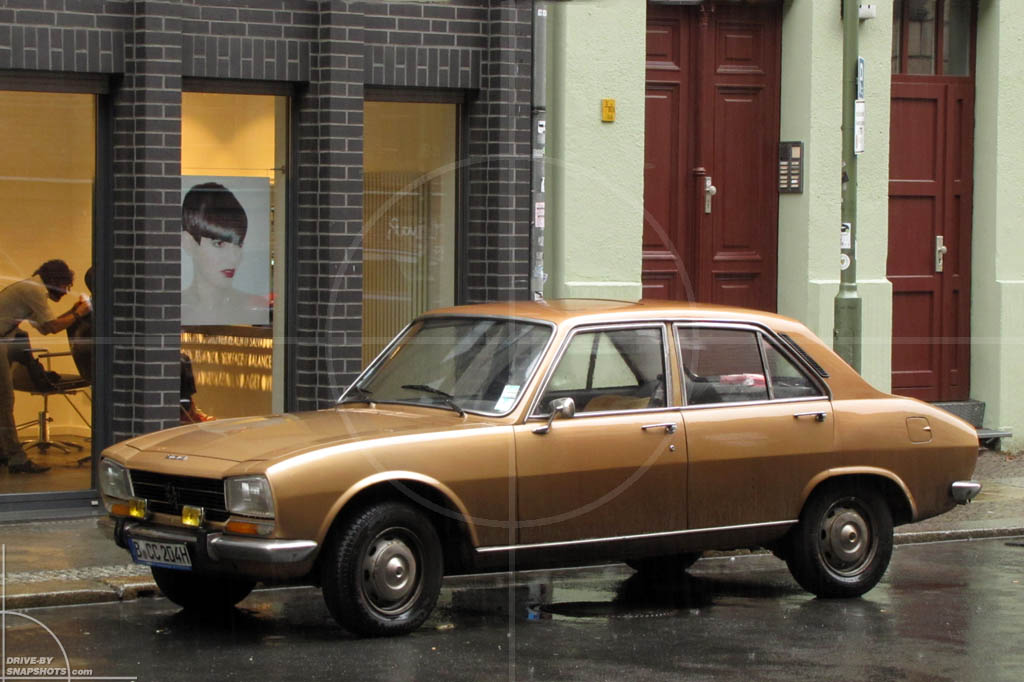 Last but not least. This beauty has been sleeping for quite a while. Every time I went to visit my parents in the last years, this Mitsubishi Colt greeted me sleepily when I drove into the my hometown. The old lady owning the Colt couldn't drive any more, but was reluctant to sell it. Considering the long time spent next to a main road where many people walk by and snow plows pepper it with salt, it was in good condition until the end. Yes, this story ends tragically. Eventually the old lady passed away and subsequently the trusty Colt was laid to rest at the local junkyard car cemetery.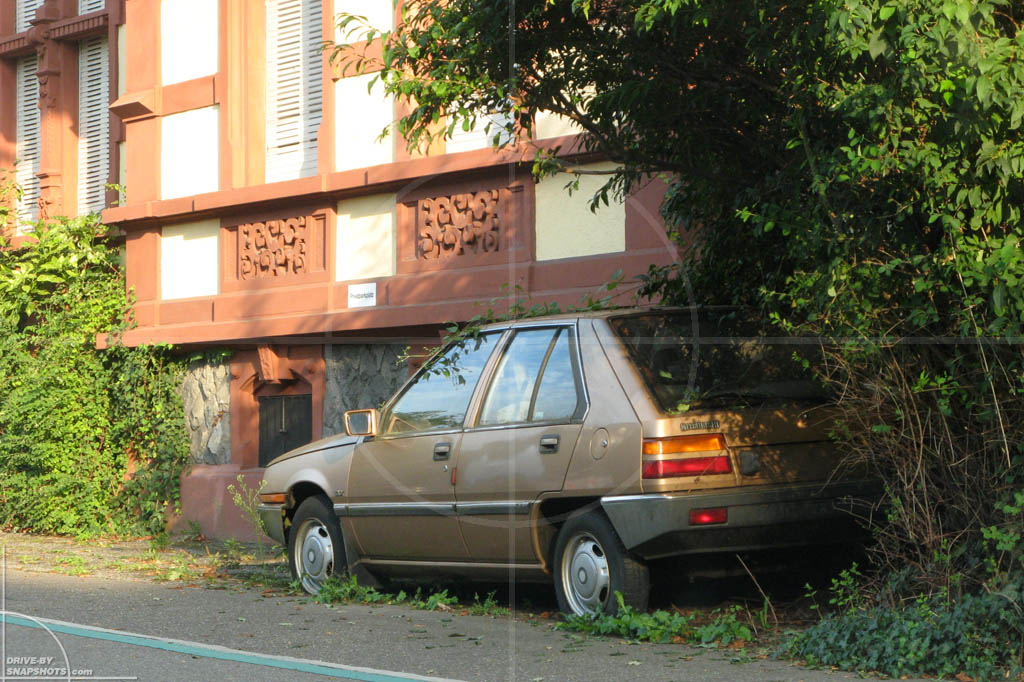 Seeing this particular Colt actually inspired me to create this photoshop version: