Lost Places | Station Service Fermée

There are many reasons why I love France. One of them is the fact, that the French do not immediately dismount the pumps after a petrol station goes out of business. Instead they just display the lowest possible price on the signpost, call it a day and wander off to play a game of Pétanque with their friends, enjoying a glass of red wine.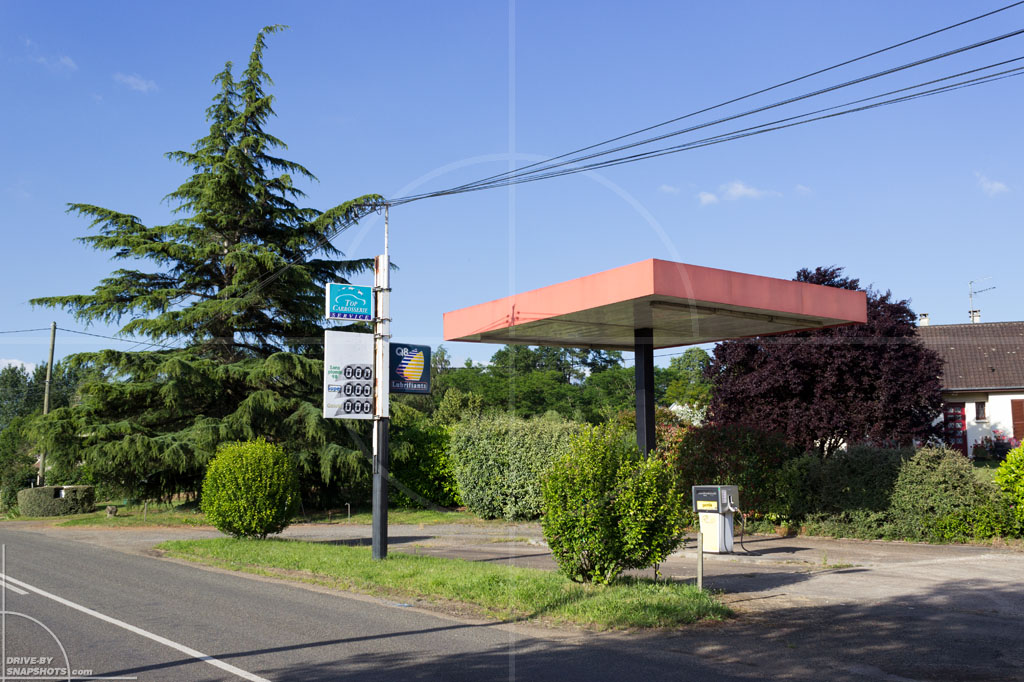 We found this little station in a town near Le Mans, after the 24h race ended. The contrast between the bustling city and the empty town couldn't have been more distinct. The spotless campground in Tuffé is a perfect place to unwind after a week at and around the race track.
Before multi-fuel pumps became all the rage, life seems to have been much simpler. One for petrol and one for diesel, that was it. For decades, it served the purpose of keeping the locals going quite well. With the advent of catalytic converters however, the petrol pump was converted to serve unleaded fuel.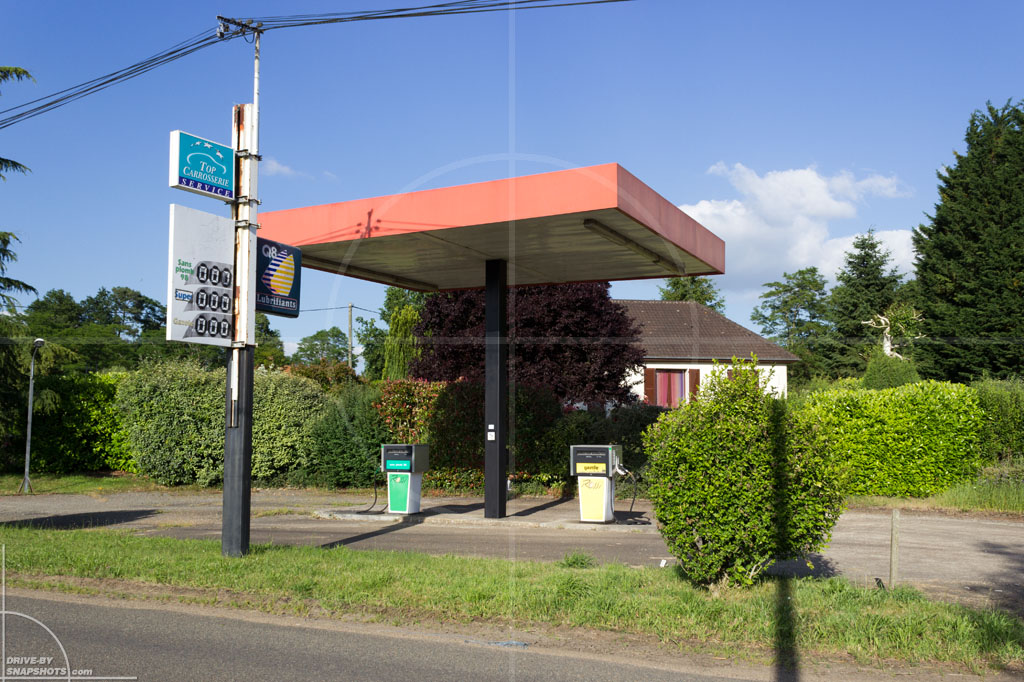 A third pump was added at some time, because they had to sell two petrol qualities eventually. Who needs a roof above a pump anyway? Add a street light for night time illumination et voilà, ç'est fini! The customers usually pumping 95 grade fuel might as well decide to pump 98 instead, when it happens to rain. Clever thinking, monsieur! 😉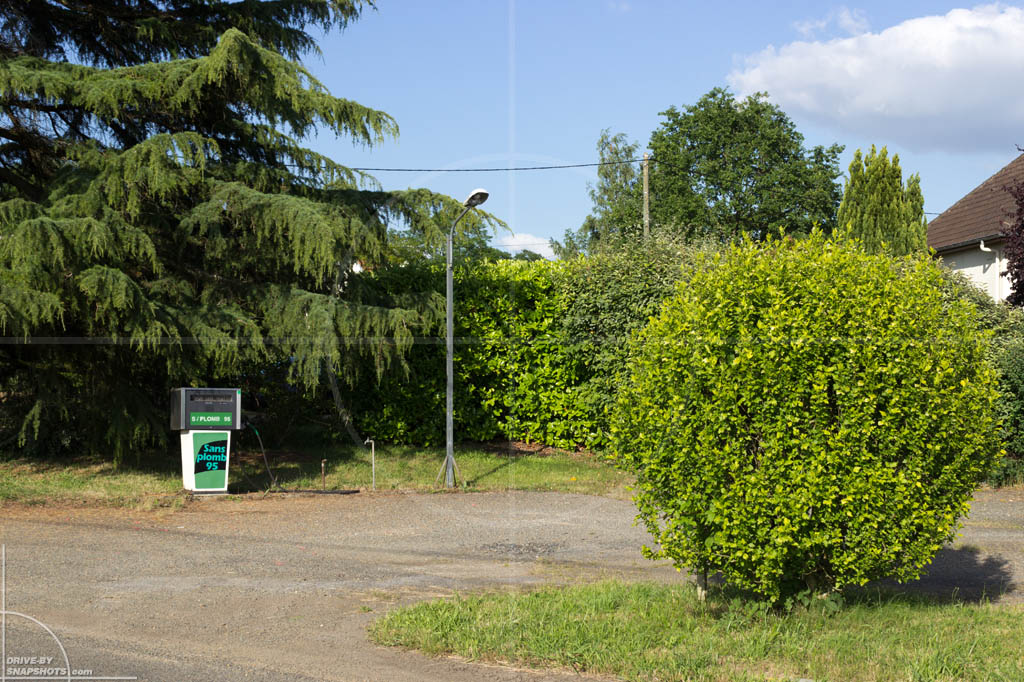 Looks peaceful, doesn't it? The body shop in the background is still in business, just in case you're wondering.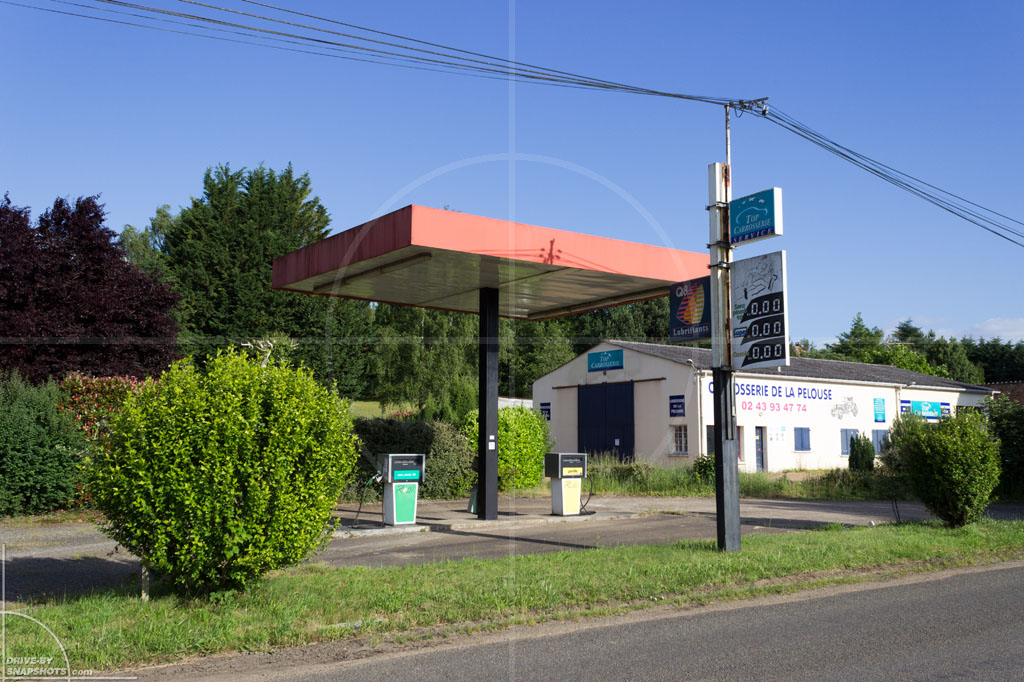 The stickers on the pump indicate that this station went out of business some time after the Euro replaced the Franc.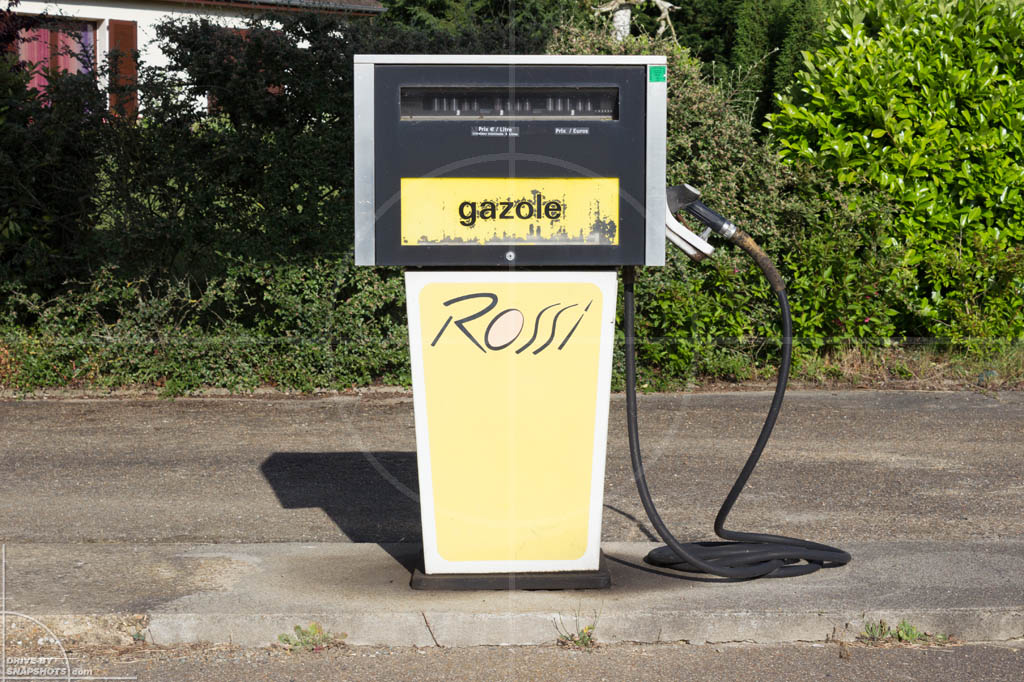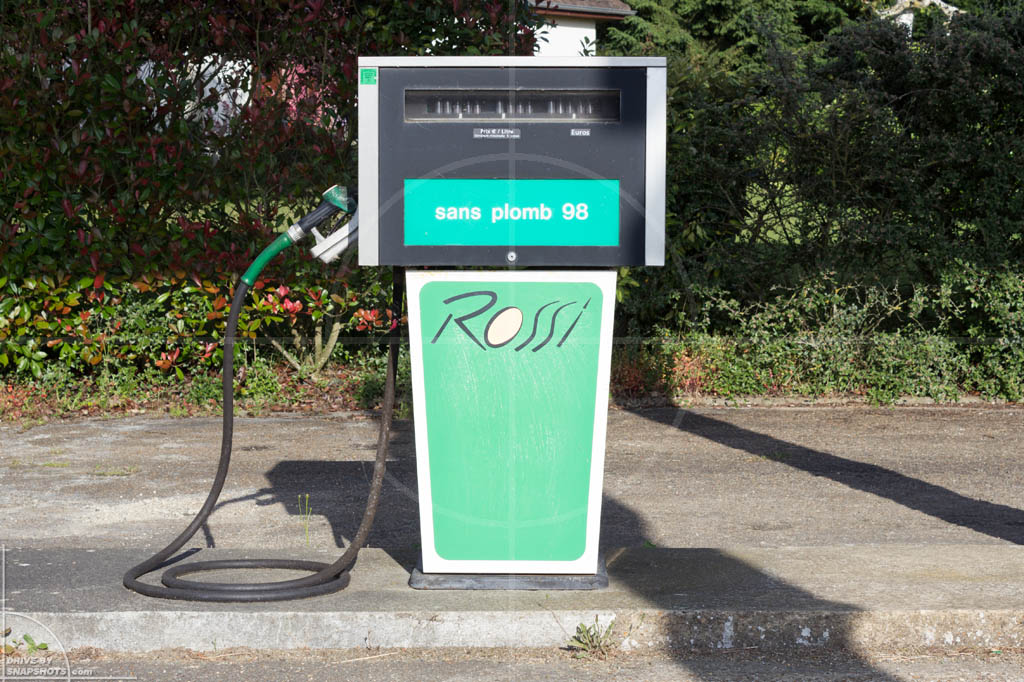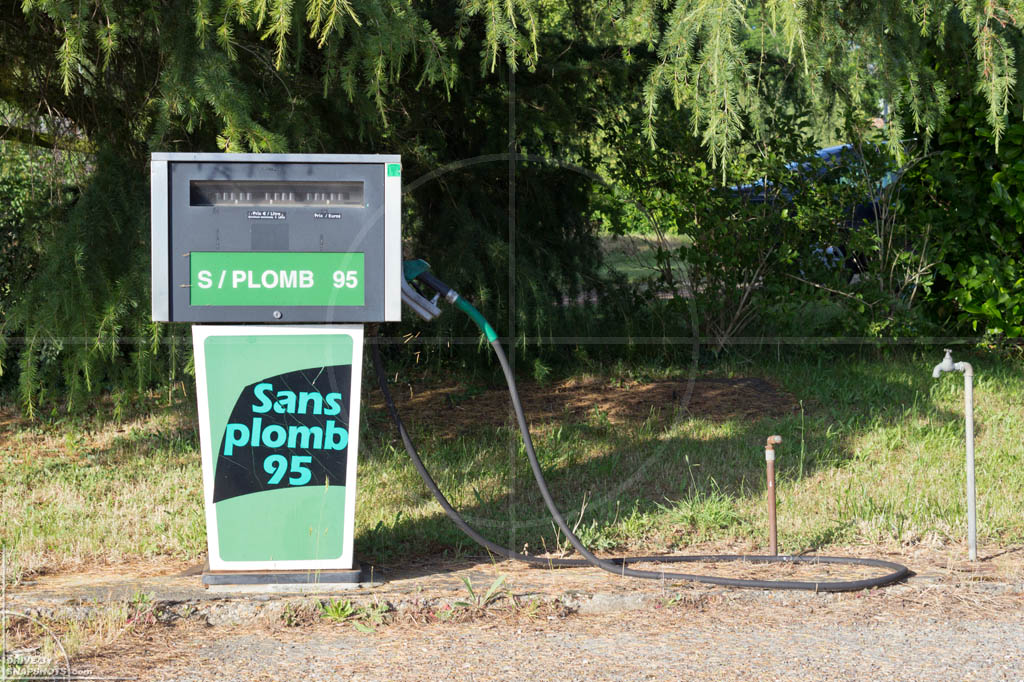 The station and pumps stood the test of time quite well, as did the Peugeot 403 Break. However, this honestly can't be said about the modified Peugeot 206 CC…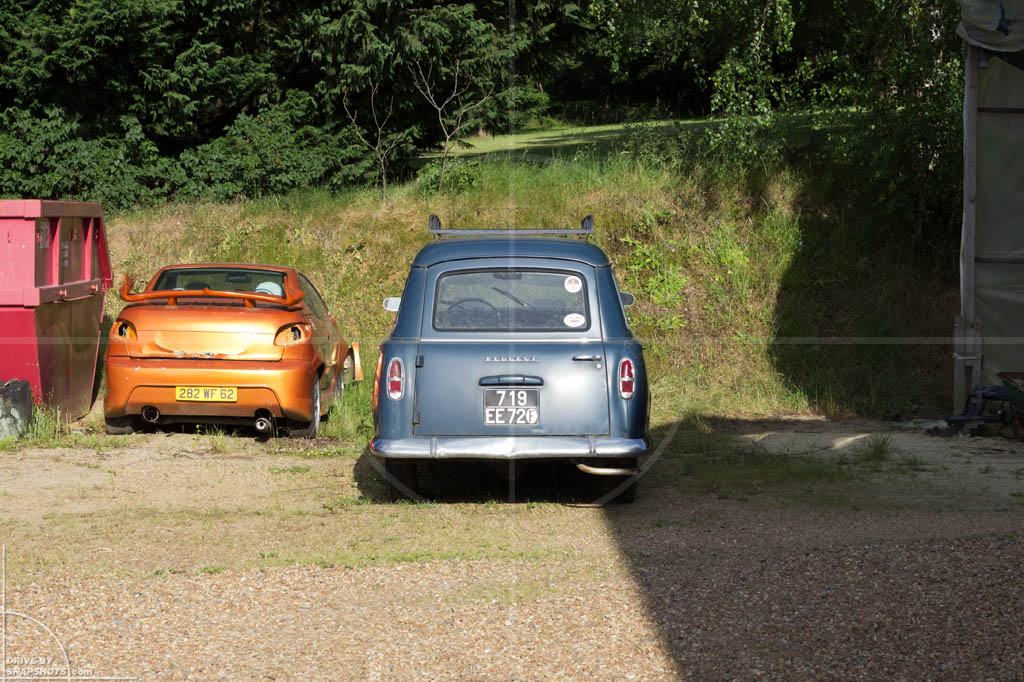 Tomorrows' post will not be as sunny and peaceful, I'm afraid.
Cheap gas station or sheep gas station? You decide!