The goal of most tourists coming to South Africa and visiting game parks, like the Kruger National Park, is seeing the Big Five: lions, African elephants, Cape buffalos, leopards, and rhinoceros. As a rule of thumb, you must always look very carefully to spot the various animals in the bush. Take a look at the first picture and try to spot the big five hiding there. Do not scroll down yet, as it would spoil the fun! Take your time…
Can't find them? All you see is a little bird sitting on my favorite road sign? Well then, your eyesight is excellent! Congratulations!
The Big Five are usually roaming the national parks and are rarely found outside bespoke parks. However, coming back from God's Window one day we spotted something outside the Kruger National Park that must have escaped without any of the rangers noticing! The mysterious South African Elephant is famous for having only three legs, very little ears and three eyes, one of them facing backwards to make sure that no predators are following. This species is rarely seen ranging free, as they usually hide out-of-sight in the dense forest covering the mountains around the Blyde River Canyon. So could it really be, that we've been blessed with spotting one?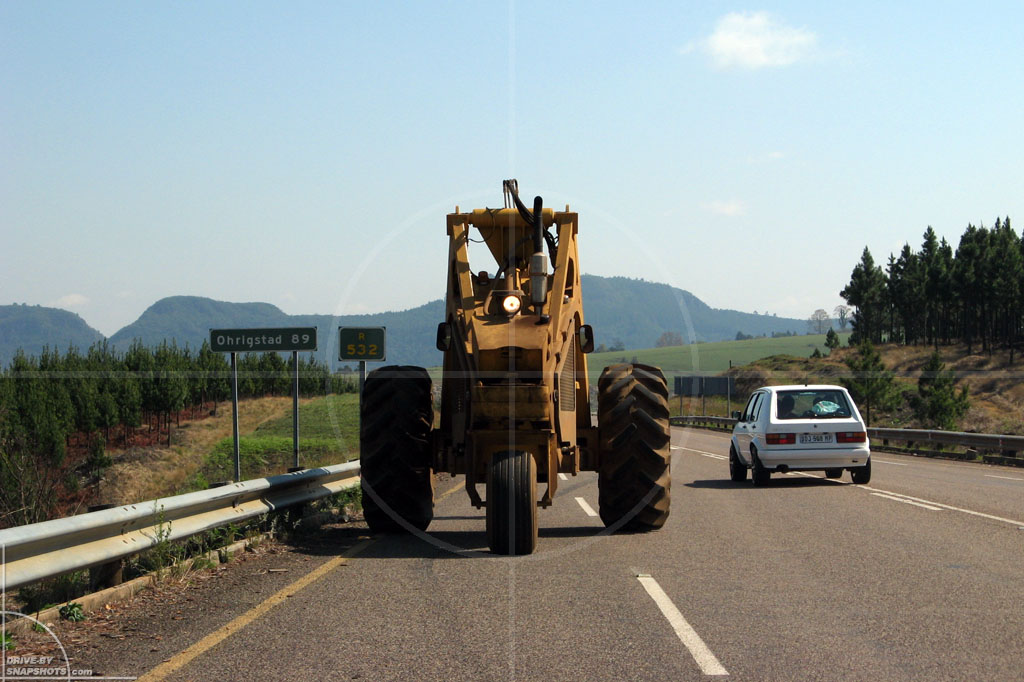 Yes, indeed! 🙂 But being very camera-shy, the Yellow Elephant soon turned around a corner and fled to hide in the forest again. Lucky us, because we can now claim to have seen the Big Five. Plus one. Yeah!