The law of attraction says that you will get what you wish for.
If you go to a racetrack for the first time, you have to find your way around. Which, in this case, involves hiking through the Norwegian forest. After parking our rented A-Class and putting on some sunscreen, we made the trek around a brand new industrial building. But before even searching for the path leading to the famous Rudskogen Motorsenter race track, we got distracted by a bright red Volvo 940 with golden wheels. This is what it looked like at first sight: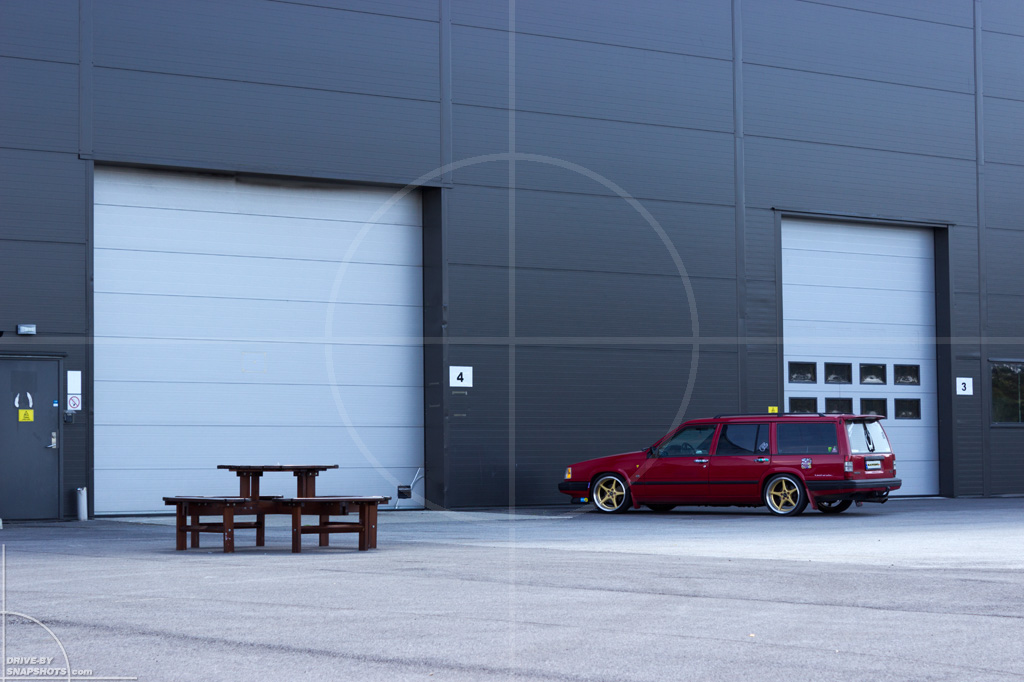 The scene was almost surreal! The picnic table in the foreground made it look like a location purposely set up for automotive photographers just happening to walk by.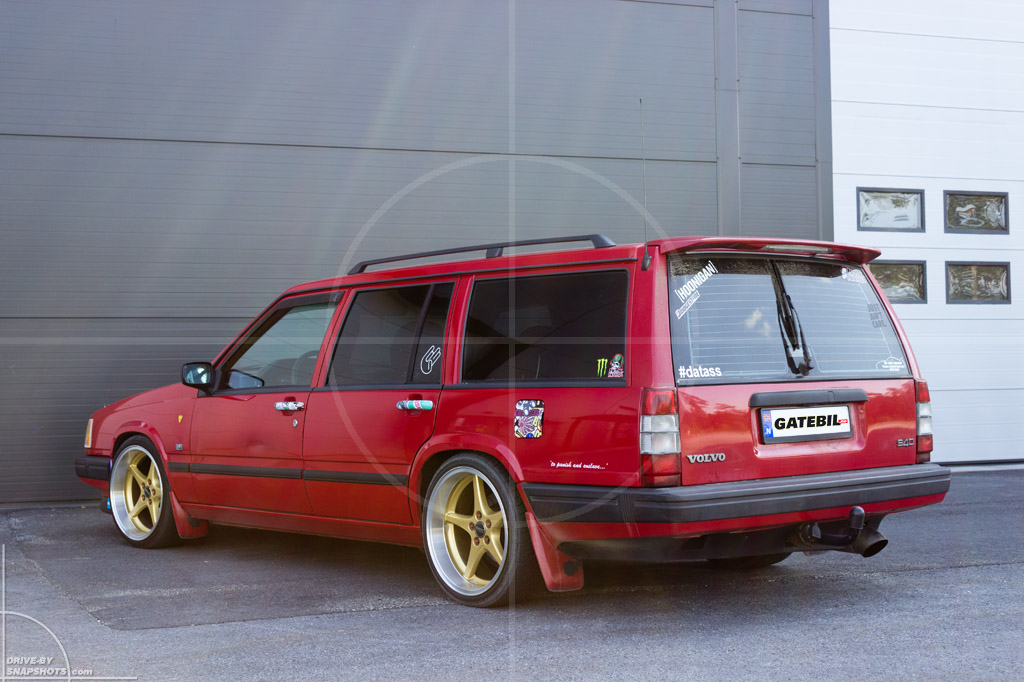 The way the 940 sat there just made us grin, because it was so perfect. We looked at each other and knew then and there that flying to Norway spontaneously was a great idea! Mind you… at this point we had no idea what was waiting for us at the other end of the forest trail.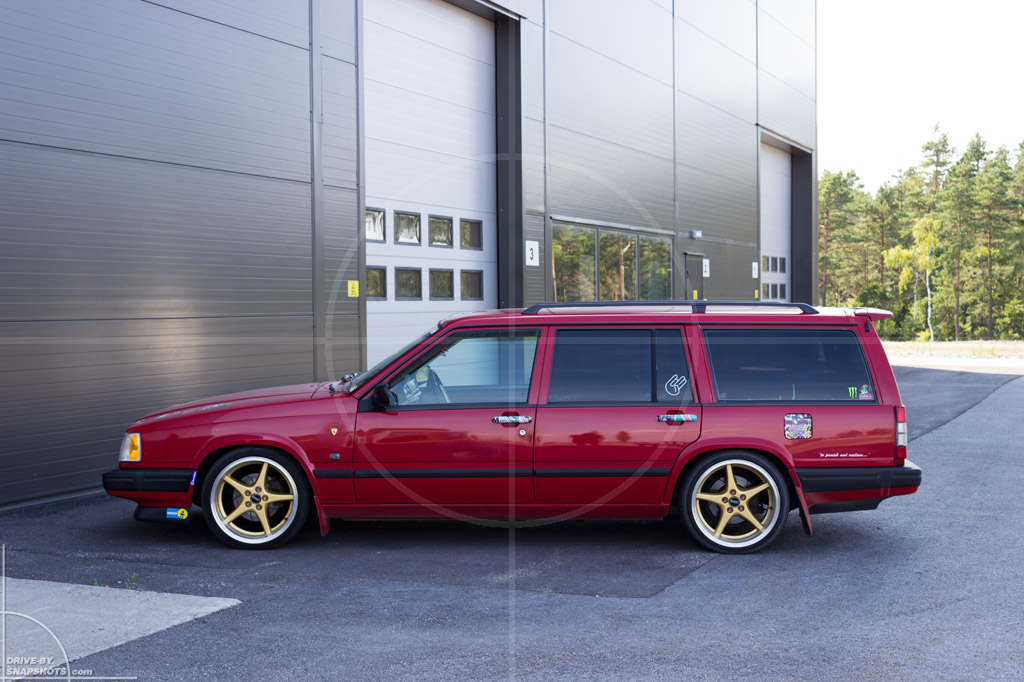 The ride height was perfect and the wheels lined up perfectly with the body. Not stanced however, but rather performance orientated. But as always, it's the little details telling the story of a vehicle and its' owner. This one seemed to be a daily driver and the mighty exhaust hinted at something a little bit more powerful than stock lurking under the hood.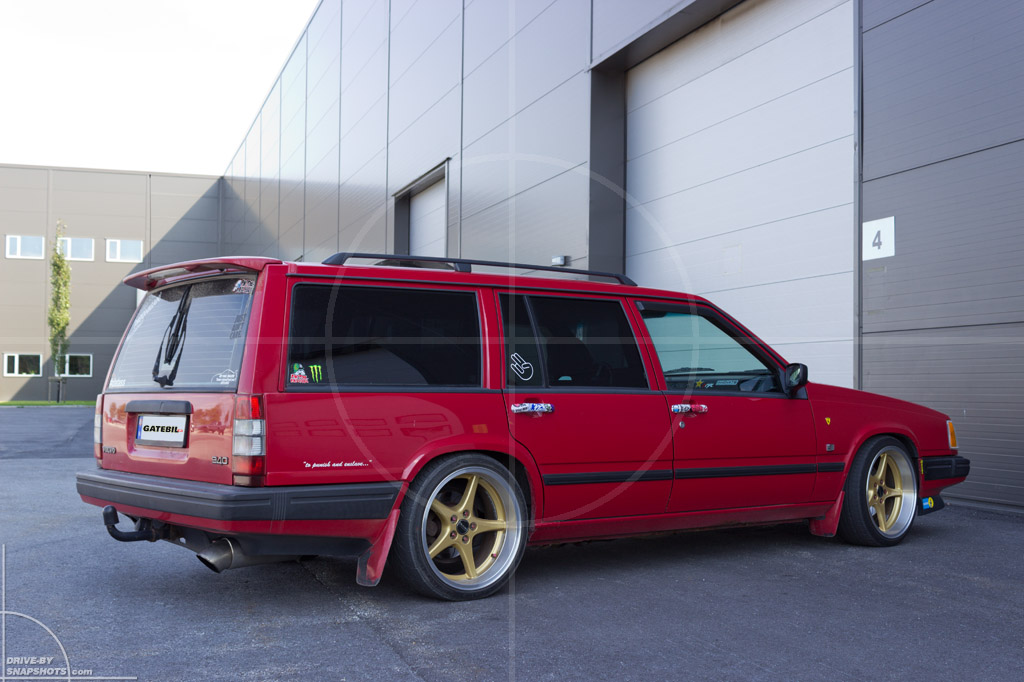 Aren't those wheels gorgeous? Polished lips and gold painted centers are an unbeatable combo on most cars. The wheel design however seems to be a tad fragile on the boxy RWD Volvos – but somehow it works great nonetheless.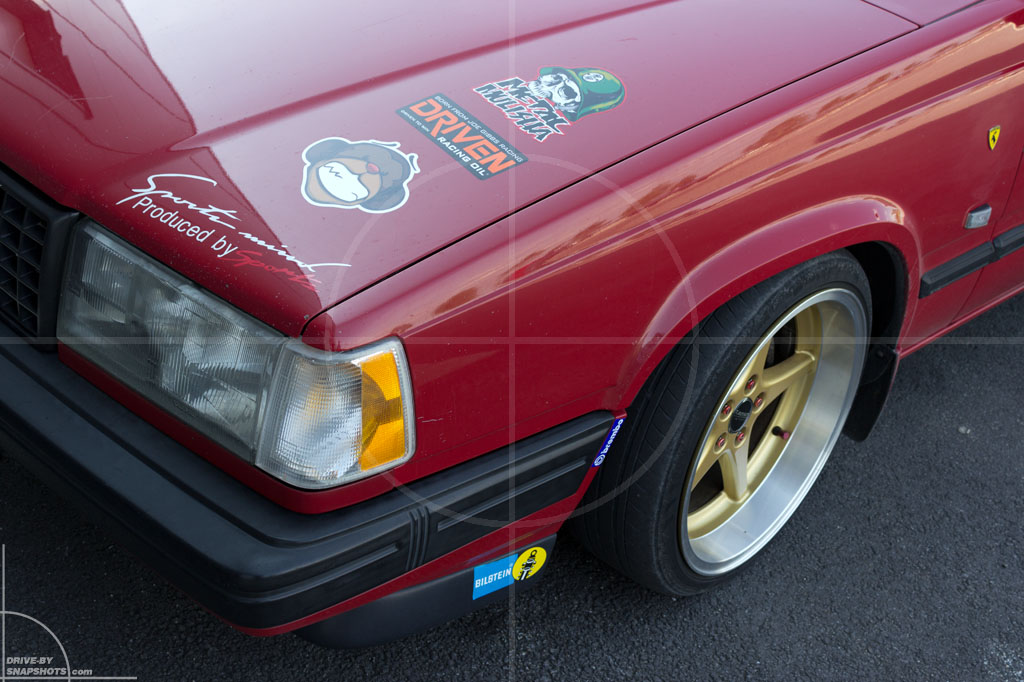 There are many stickers on the car, but it doesn't look tacky. As always, it's about keeping the balance and not overdoing it. Being a lover of the USDM style, I especially appreciated the corner lights.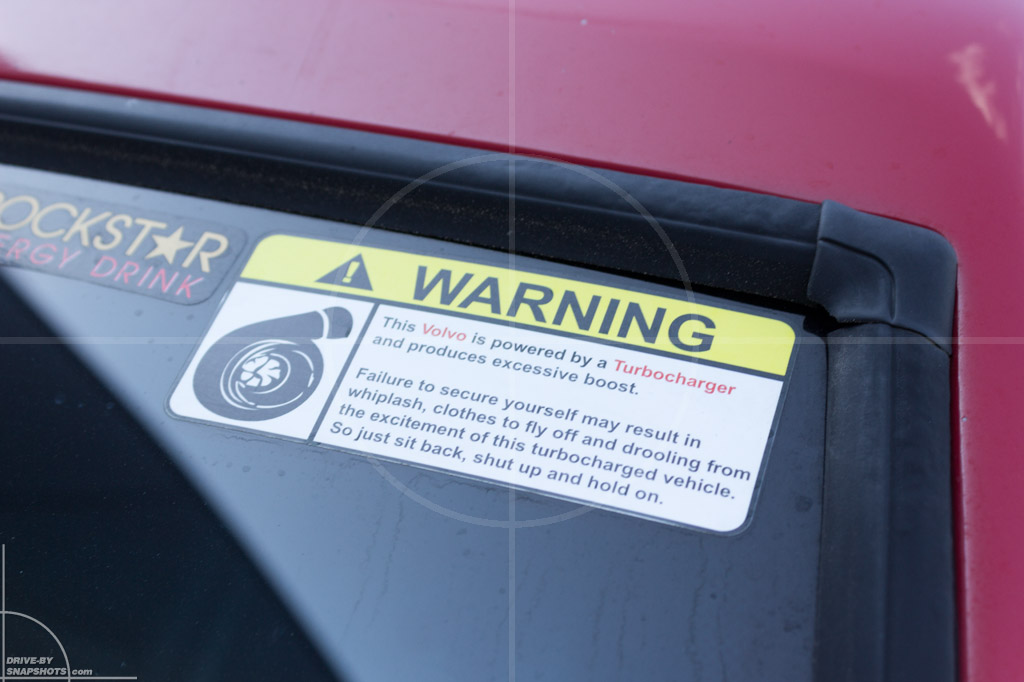 The warning label doesn't lie – as we found out much later on the same day, after having lost track of time due to the sun setting much later in Norway. The owner, Christian, is a very friendly and nice guy. He offered us a ride in his turbocharged 940, saving us the hassle and time to hike through the forest again. Thank you, Christian! Without your help, we would have never made it to the hotel reception before they closed for the day…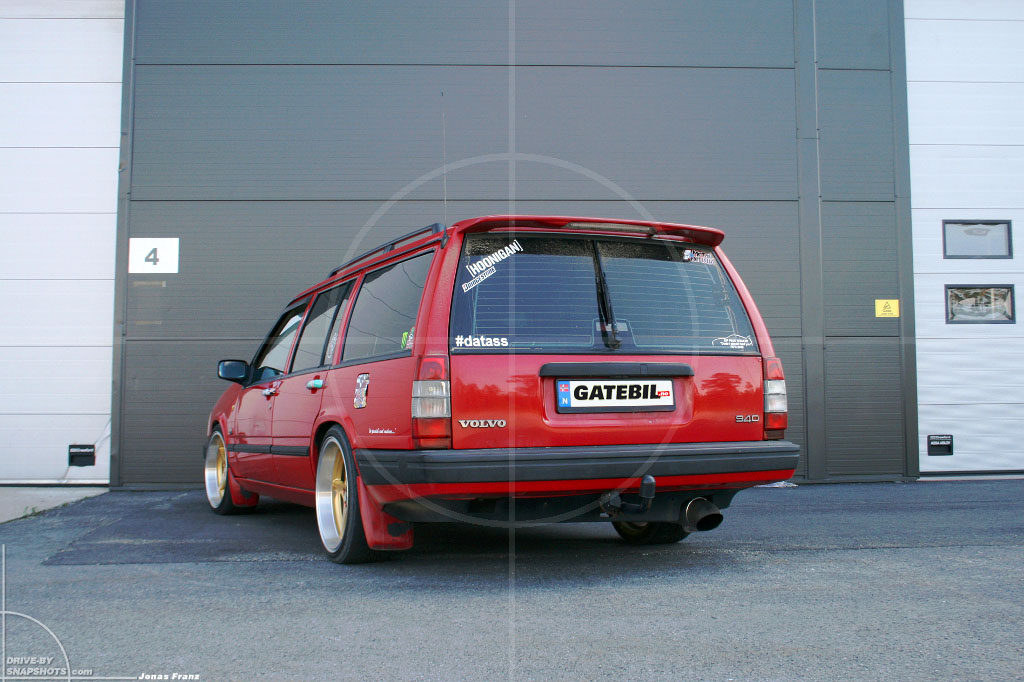 Do you remember the first line of this post? Well, we certainly got what we wished for earlier that day, about ten hours later: a ride in this particular Volvo wagon. Isn't life great? 🙂