The rising sun reveals pure JDM goodness in Oman
"The time you enjoy wasting is not wasted time." John Lennon
We all agree that anything is better than spending twelve hours between flights at a boring airport, don't we? In order to enjoy it and make the most of the time I had to waste anyways, I spontaneously bought a five day visa, went outside and rented a car. Nothing fancy to write home about – just a plain and dull Chevrolet Malibu. But hey – the A/C worked and the seats are way more comfortable than the benches in the transit area of the airport. OK then, let's go! No GPS, no map, no plan. This is the way I love to start an adventure!
Sultan Quaboos Street takes you from the airport to Muscat and is brightly lit at night. Cruising at a leisurely pace on an empty four-lane highway with soothing electronic music playing from a local radio station, the city lights and the full moon shining is like meditation. I kept on driving until I eventually hit the end at the Al Bustaan Palace roundabout. Last year in January we looked at the dhow in front of the Majlis Oman parliament building in bright daylight. Now, the full moon added a special vibe.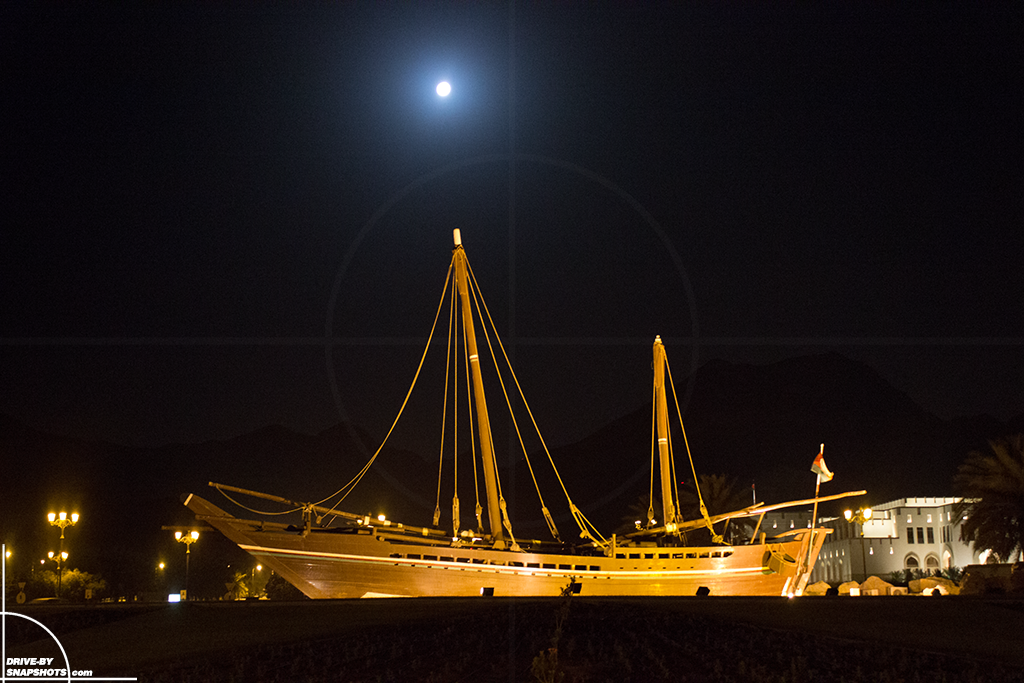 From there I took the scenic route along the coast to see what the Sultans' Palace looks like at night, but was disappointed. Its bright colors certainly look better in daylight. Driving around Mutrah and Ruwi for a while I eventually started to feel tired. In any other country I would have made an effort to find a safe place to sleep for a couple of hours. But this being Oman, I just parked my car somewhere and dozed off for a couple of hours… until the Muezzin from the nearby mosque woke me at the faintest hint of daylight. Rising early ensured that I made it to Al Khuwair North in time for sunrise.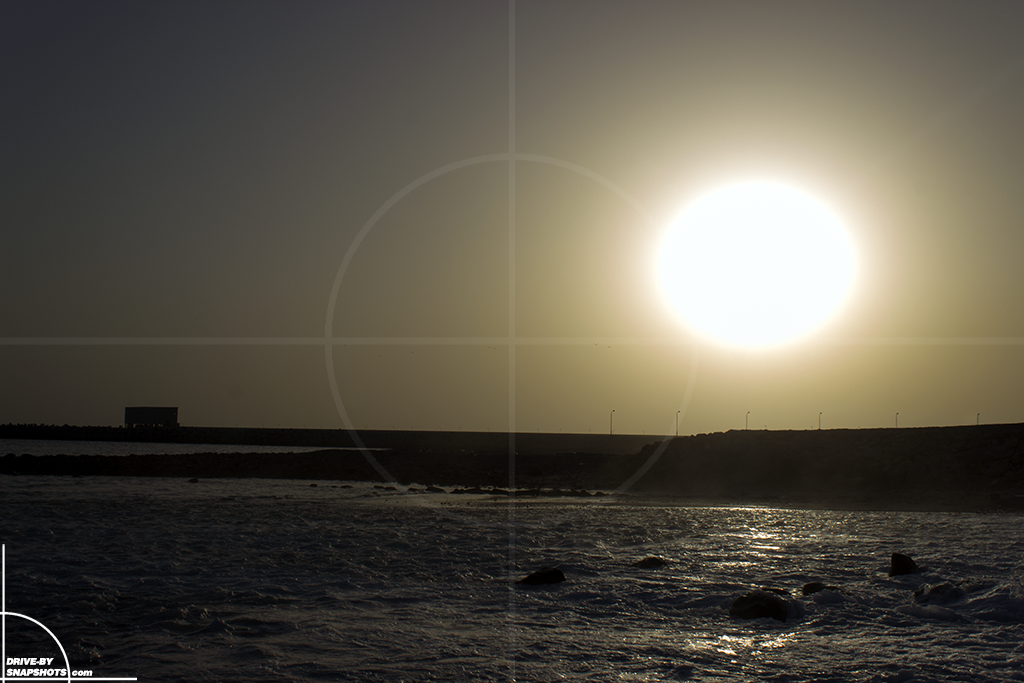 As soon as the sun was up, people appeared. Some of them walking their dogs, others jogging along the beach. On virtually every flat surface along Street 37, groups of Indians set up makeshift cricket fields. What a nice way to start the day! Don't be fooled by the empty parking spaces in the picture below as most of them parked directly on the beach.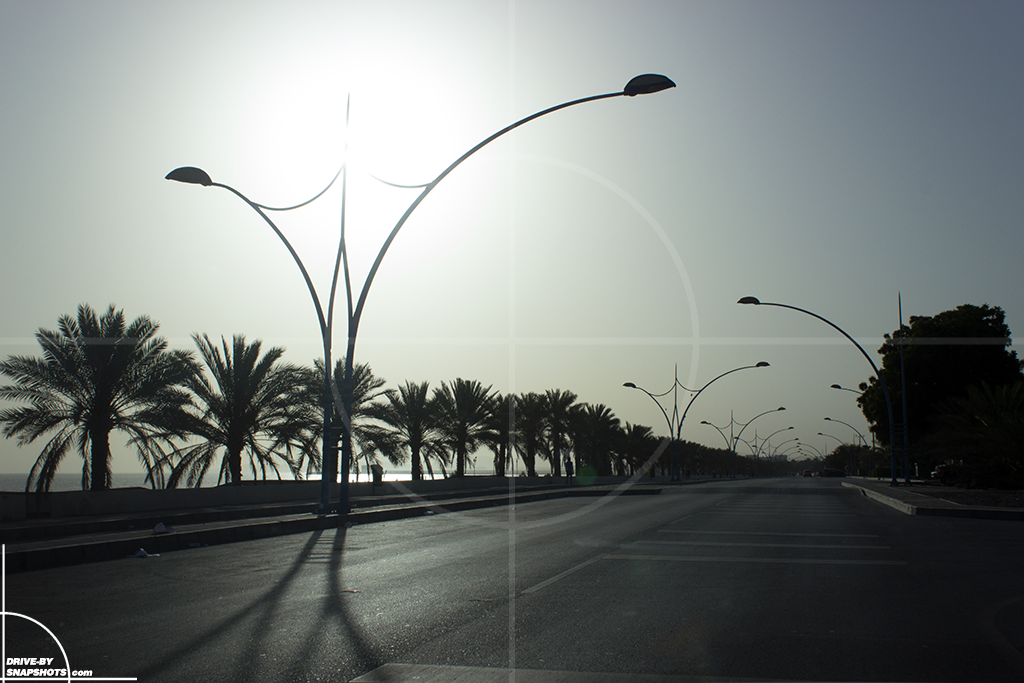 Being thirsty I started looking for a convenience store or gas station to buy some supplies. But again – this is Oman and one gets distracted easily because of all the awesome cars parked in front of the houses. In this case, pure JDM goodness: a pair of hawk-eye Subaru Impreza WRX STI.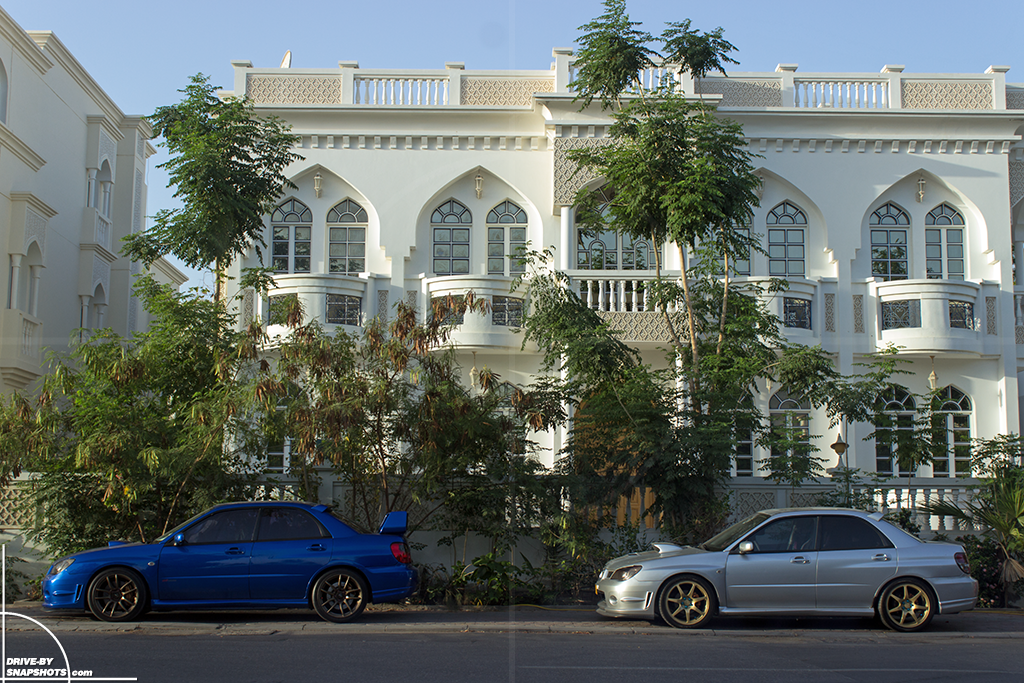 The early morning sun provided extra smooth light and it was a real joy to take these pictures in this location with a beautiful background, setting and light.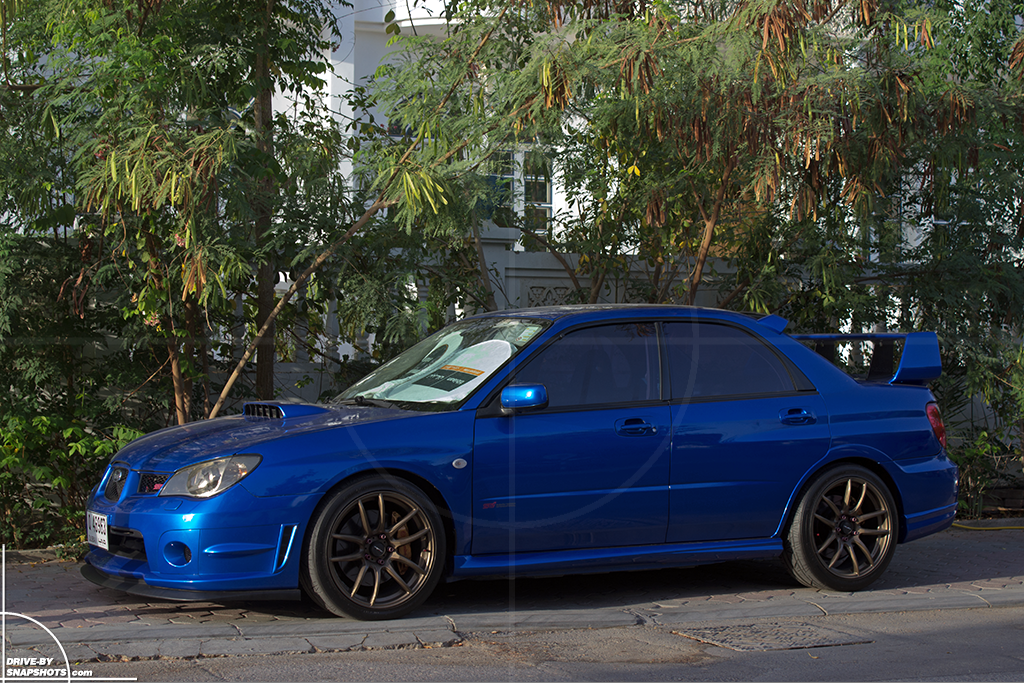 This might be a pair of weekend toys, because they also had two late-model WRX STI. Looks like I forgot to take pictures of those.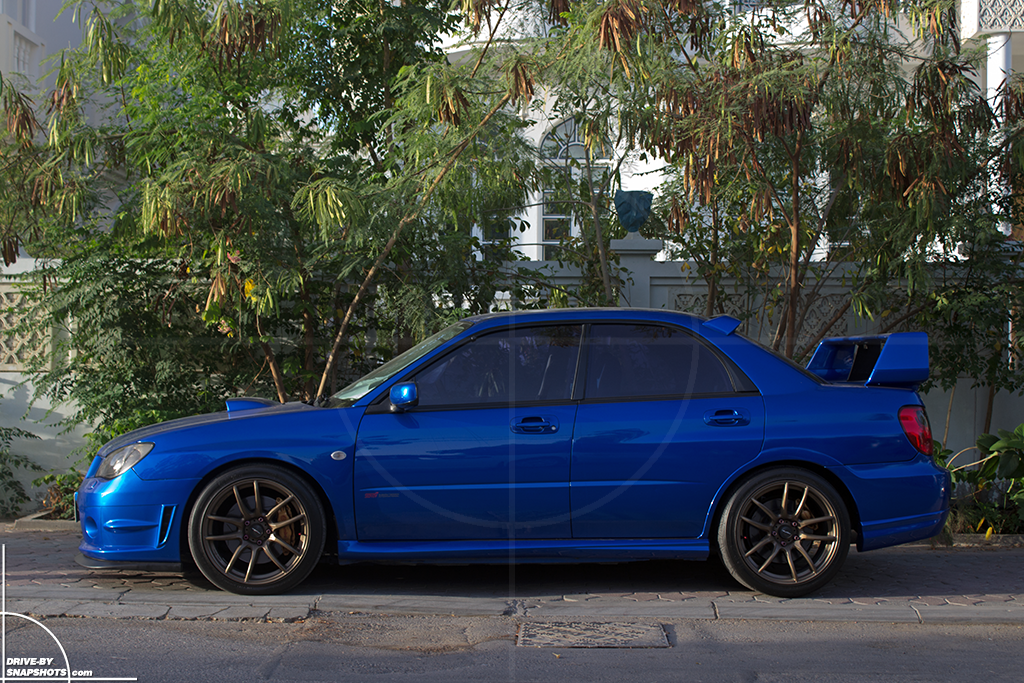 Given the choice I would prefer the silver STI without the wing, even though I like the massive wings on these WRC performance machines.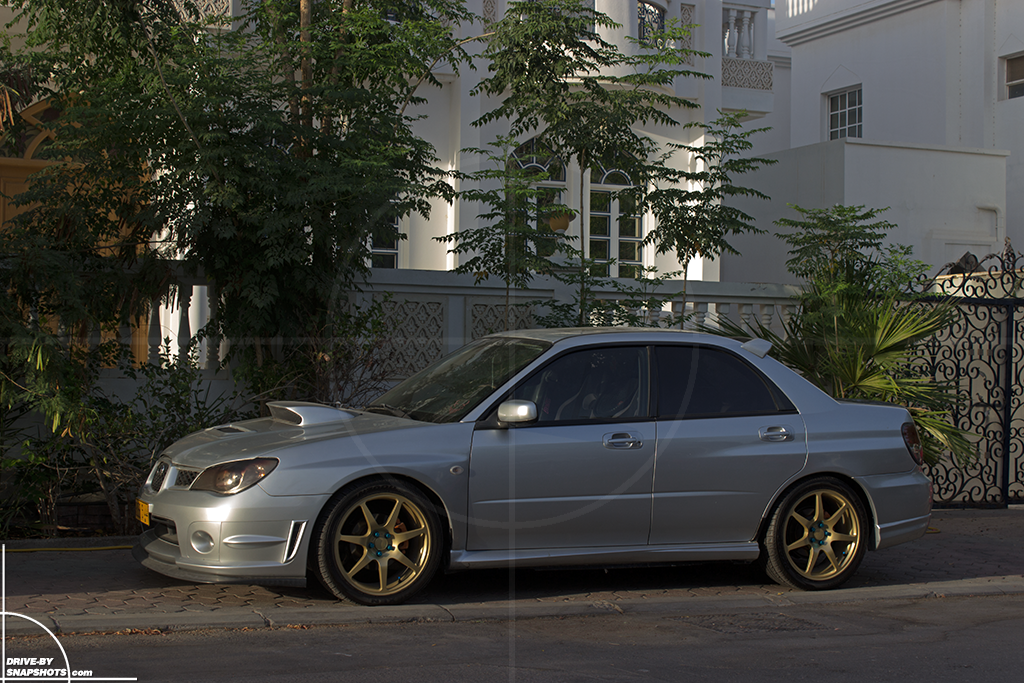 The low sun accentuated the lines of the fenders perfectly.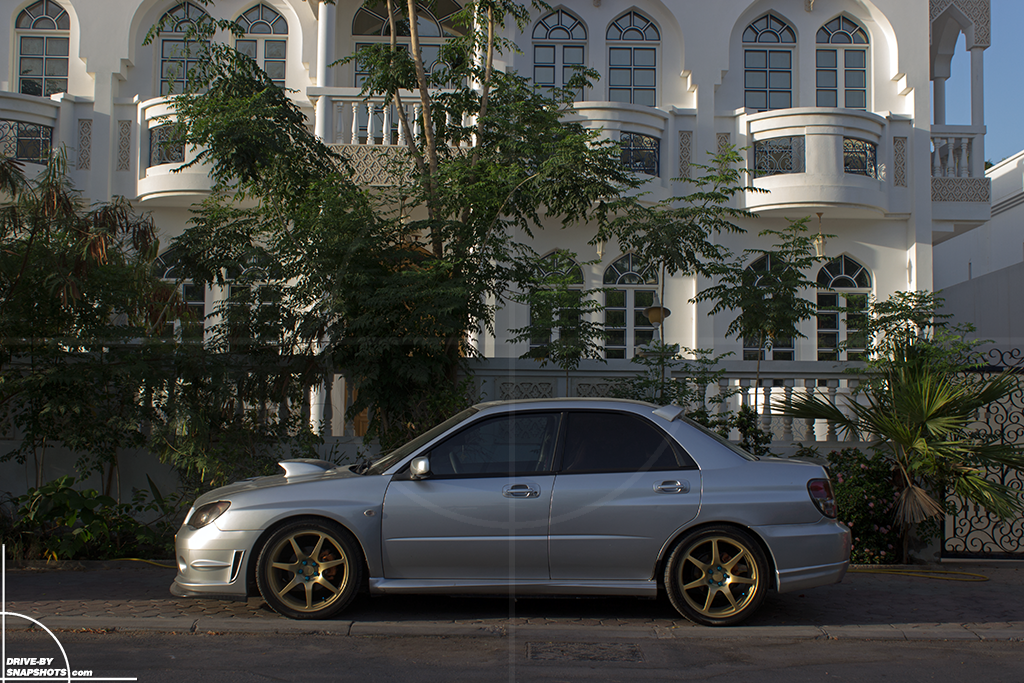 Across the street, the neighbors also enjoy the Japanese way of drive. A rather subtle Lexus IS300…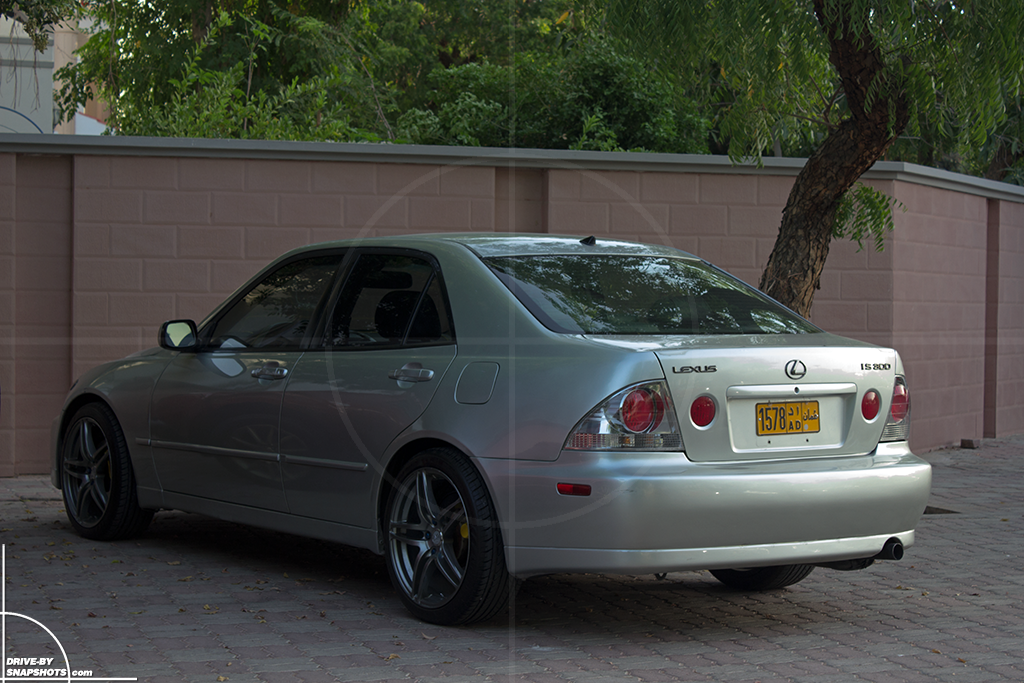 … and a not-so-subtle Mazda 2 on a set of Volk Rays TE37. #needsmorelow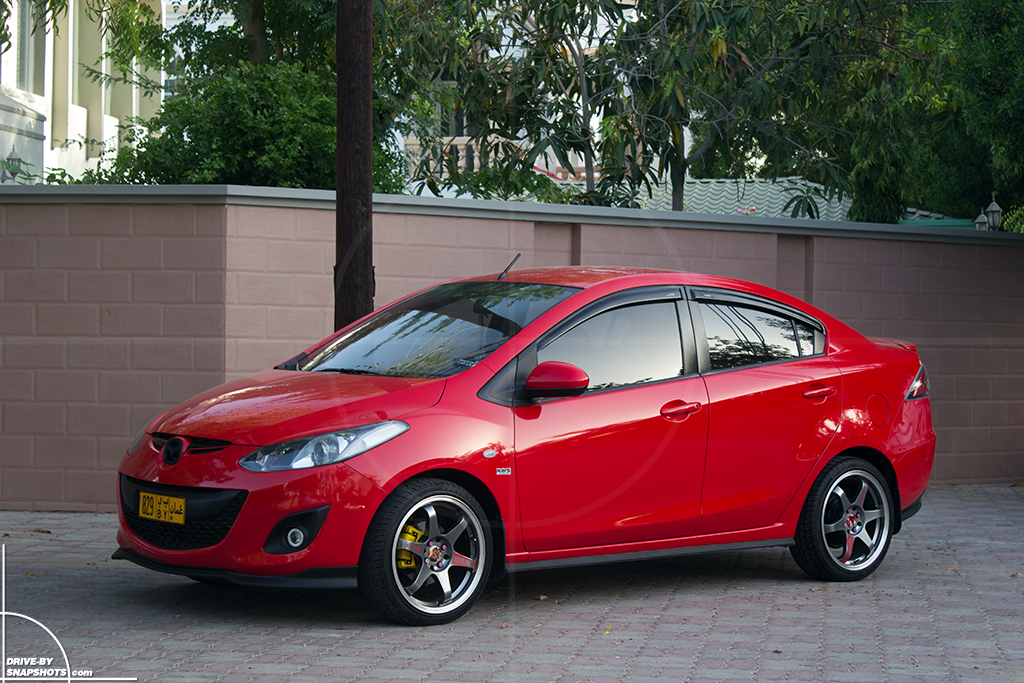 This was only the beginning of an automotive treasure hunt. There is more to come soon!