The sleeping beauty | 1001 more nights in Beirut

Once upon a time, there was a beauty called Mercedes. She immigrated from a cold country called Germany decades ago and worked very hard under the relentless Lebanese sun for many years. This eventually made her very tired…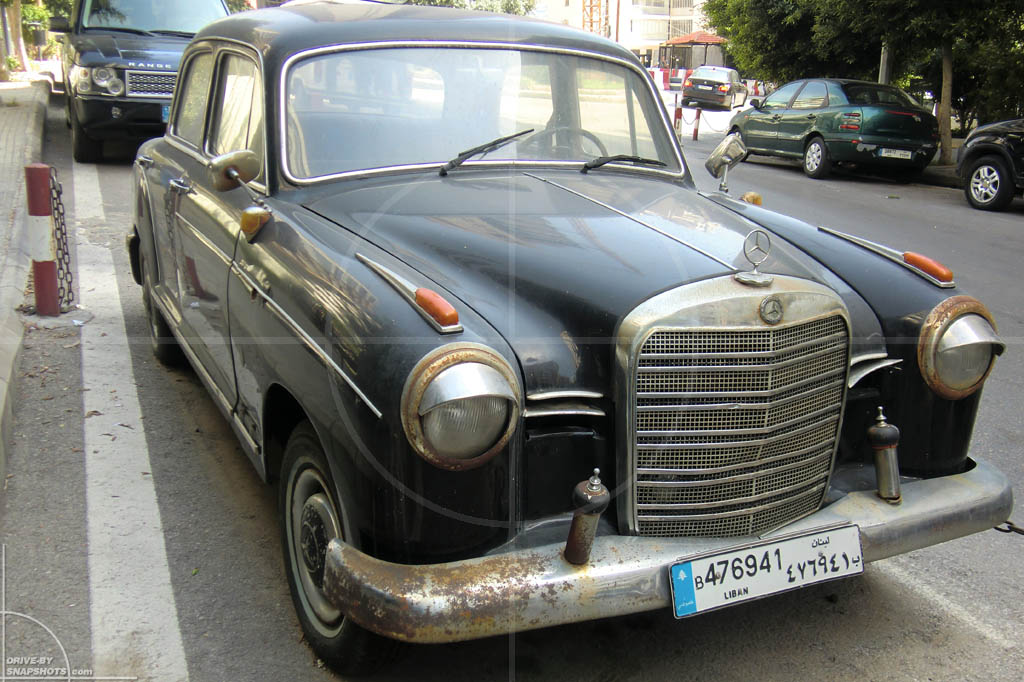 … and she fell asleep in the heart of Beirut and didn't awaken for what looks like a lot more than 1001 nights, dreaming of wonderful times long gone. Therefore she couldn't see the man with the big moustache approaching. Too late to hide around the corner! He was loyal to his employer and very serious about his job of keeping the streets clean of cars with expired parking permits. He reached for his ticket book to write a mandate, ordering a tow truck for the removal of "that old black 190".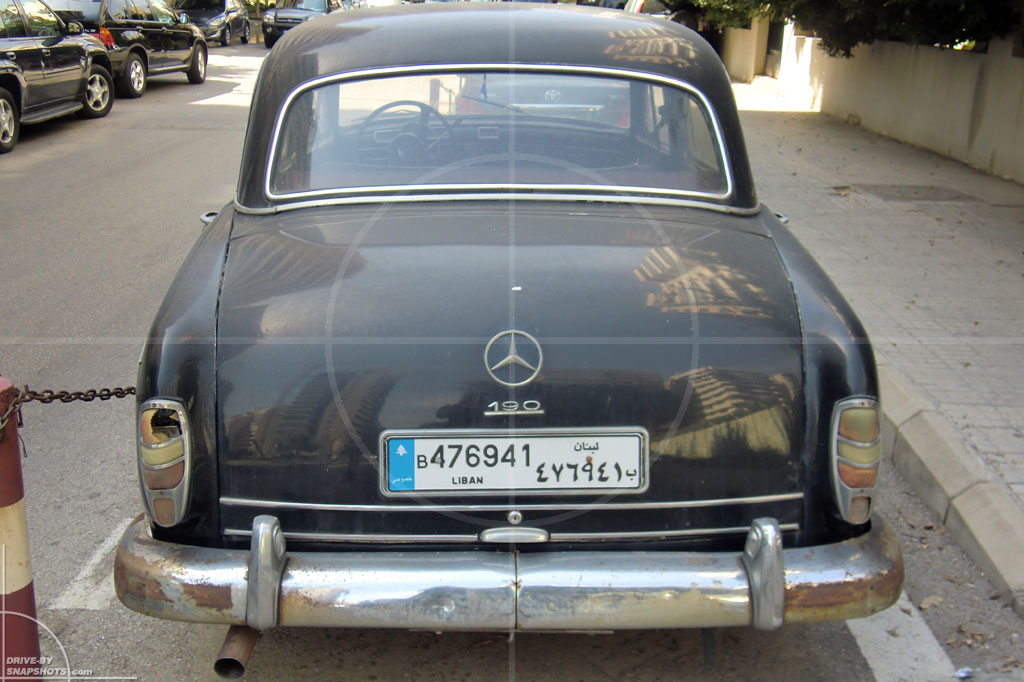 On the way back to the office he thought about his late father. Something clicked and sparked a childhood memory of weekend trips to the cedar forests with his parents. He suddenly remembered being a little boy enjoying the cool breeze in the mountains, the smell of cedar trees and leather.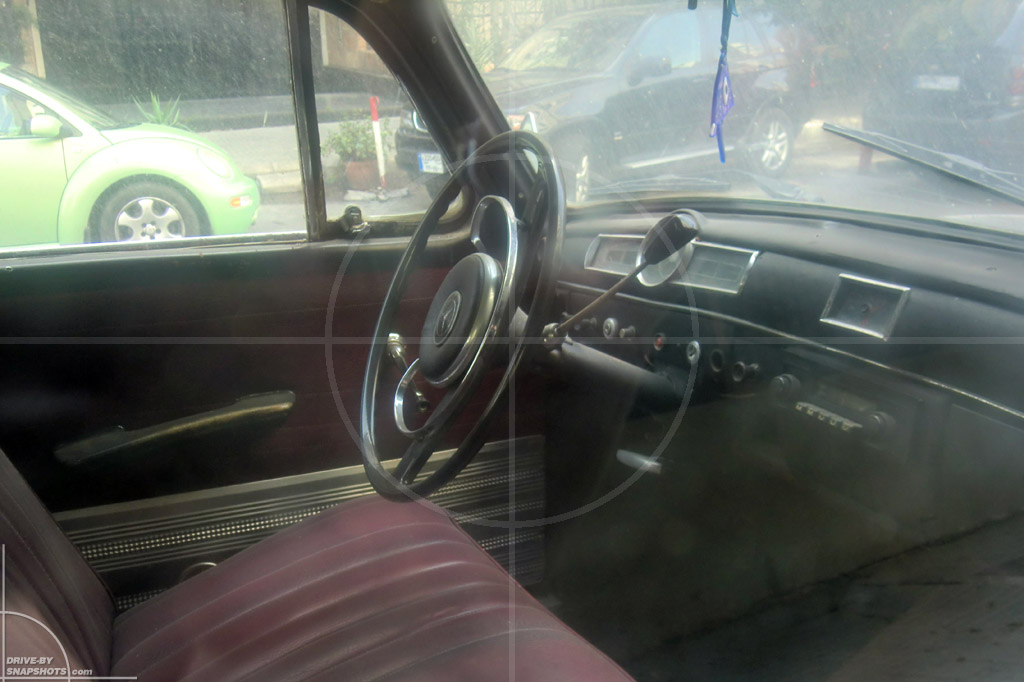 Leather? In a forest? Suddenly realizing that they ventured there in a then-new Mercedes-Benz 190, he hastily retrieved the ticket book from his pocket, sending a button flying across the sidewalk! Tearing out the page and ripping it to pieces in one rapid move made him smile. Because he was a very kind and caring person, he decided then and there to let the tired old lady sleep. To ensure her dreams would not be disturbed in the future, he didn't order a tow truck – but four red posts with white stripes, a long chain and a padlock.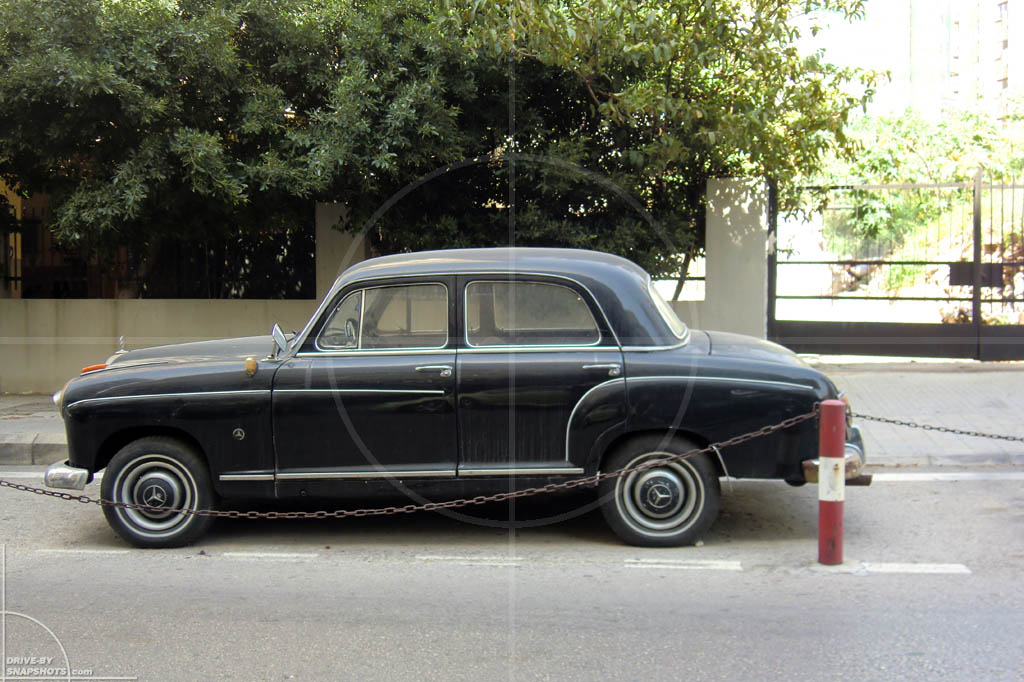 Ever since then, those posts have been standing guard, protecting the old ladies sleep and dreams. 1001 nights later her make-up might be faded a little, but she aged very well and the natural grace is still clearly visible.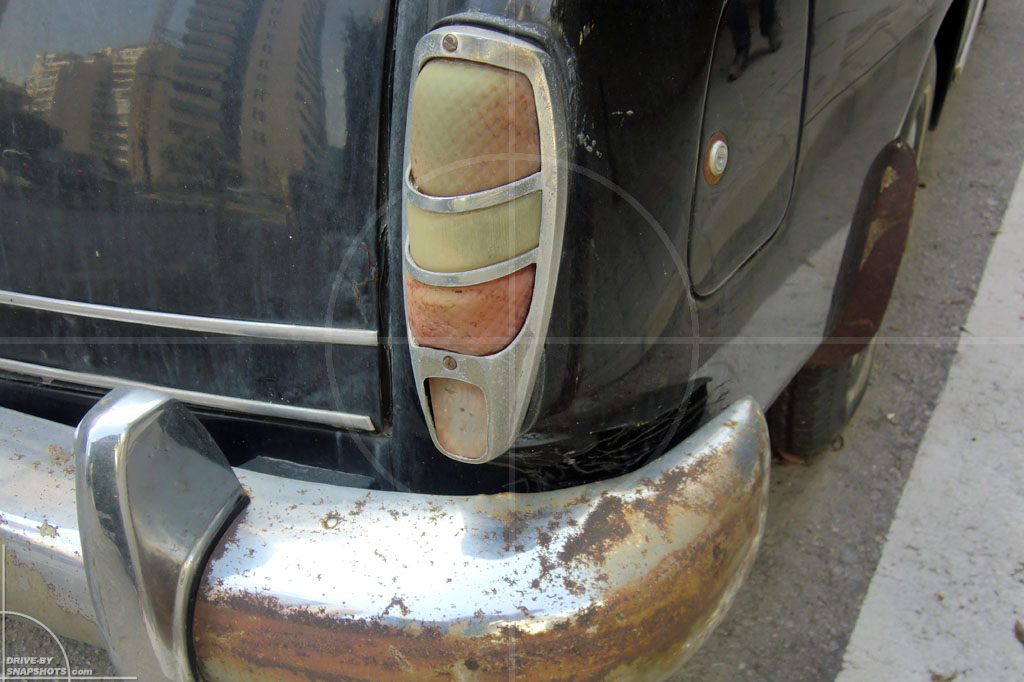 Outside of her little time capsule however, times have changed significantly. The world is louder and faster now, bumpers are not made of chrome plated steel anymore and she would most definitely struggle to keep up with the pace, if being awakened rudely.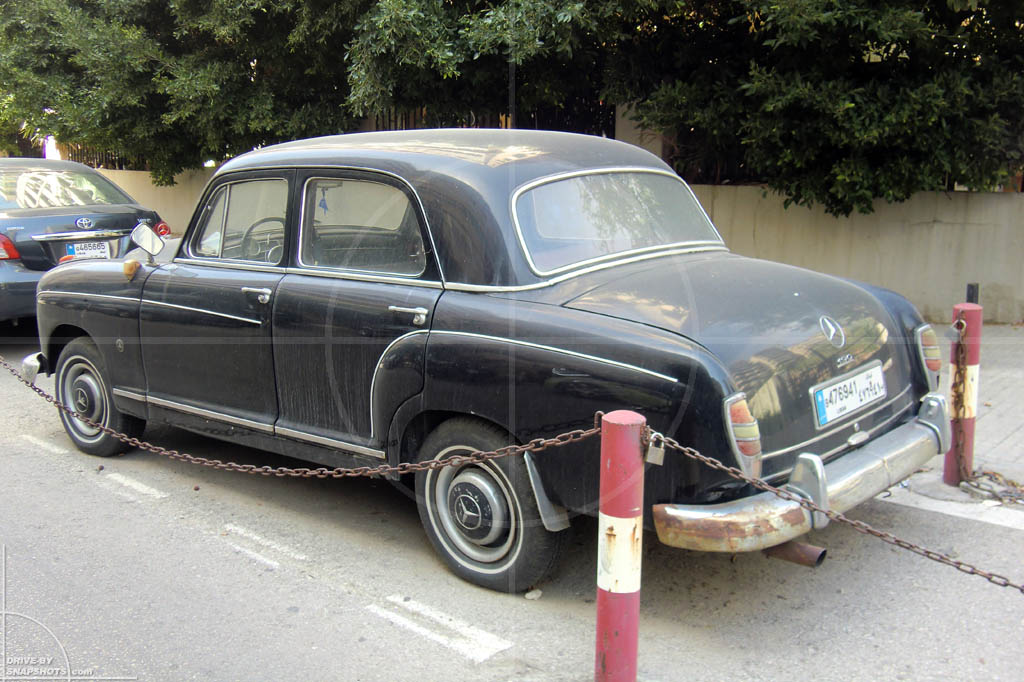 So next time you happen to be in Beirut, driving or walking by this special place, please make sure to be gentle and let her sleep for 1001 more nights. Thank you ever so kindly.