Toyota Carina TA20 | Gatebil Rudskogen
"Everyone says Toyota is the best company in the world, but the customer doesn't care about the world. They care if we are the best in town, or not. That's what I want to be."   Akio Toyoda
Mr. Toyoda-san was proven right in 1979 when a customer decided to buy the best car in town. He or she could have chosen something entirely else, but for some reason or another this plain white 2-door Toyota Carina TA20 got picked.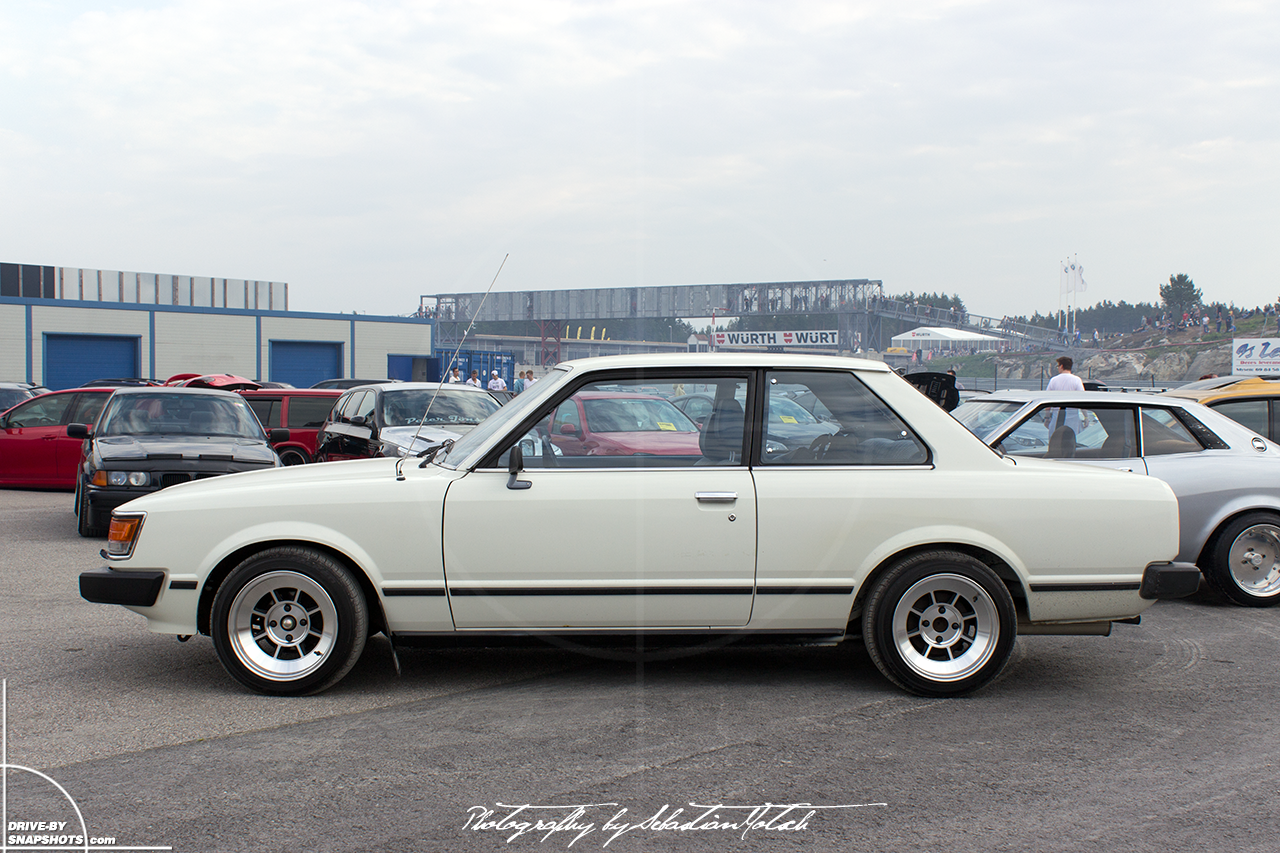 In the late 70's and early 80's nobody thought about leasing or buying a car for just a few years and getting rid of it as soon as the warranty period ends. Purchasing a new car was a long-term decision. Unfortunately the ugly monster called rust often killed this generation of vehicles prematurely. Mechanically they rarely (if ever) failed.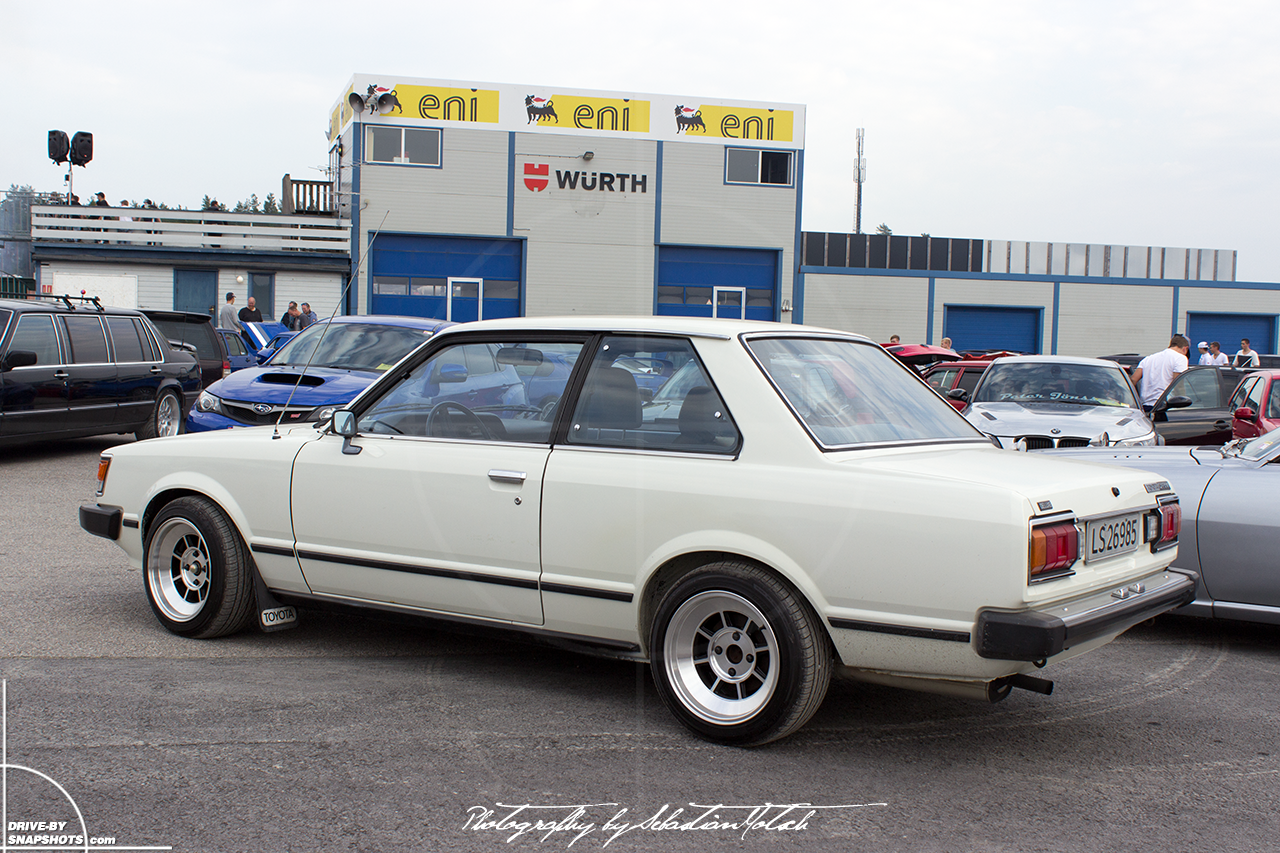 Only a few pristine cars are left now. This one is a prime example and has obviously been well cared for in the last 30+ years. So if you think about Carina being an old lady you are trusted to care for – what would you do? Buy her some make-up and jewellery?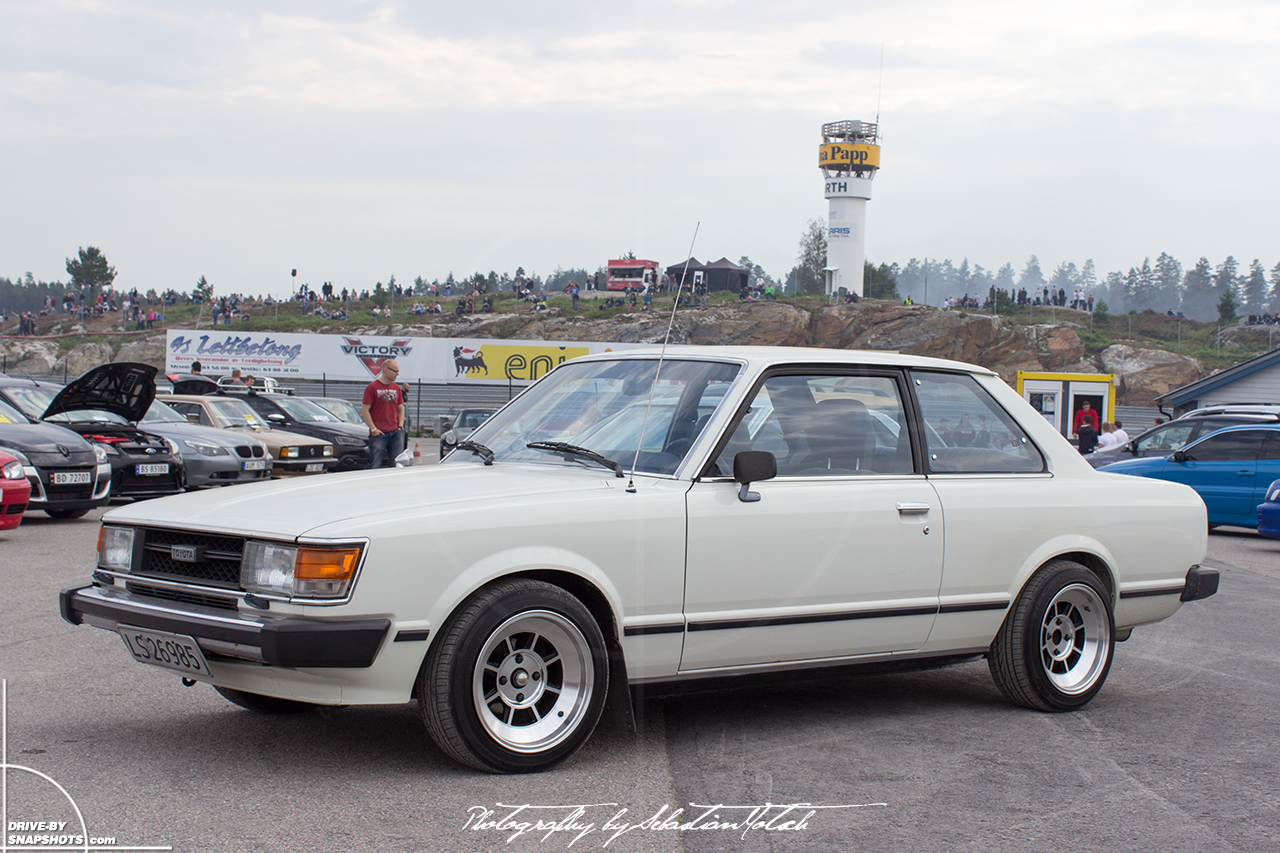 No, because a natural beauty doesn't need that and it would only distract from her charm. Rather buy her a set of new shoes in a classic design and lower the center of gravity so she can safely get to all the destinations. Well done Kenneth Groth!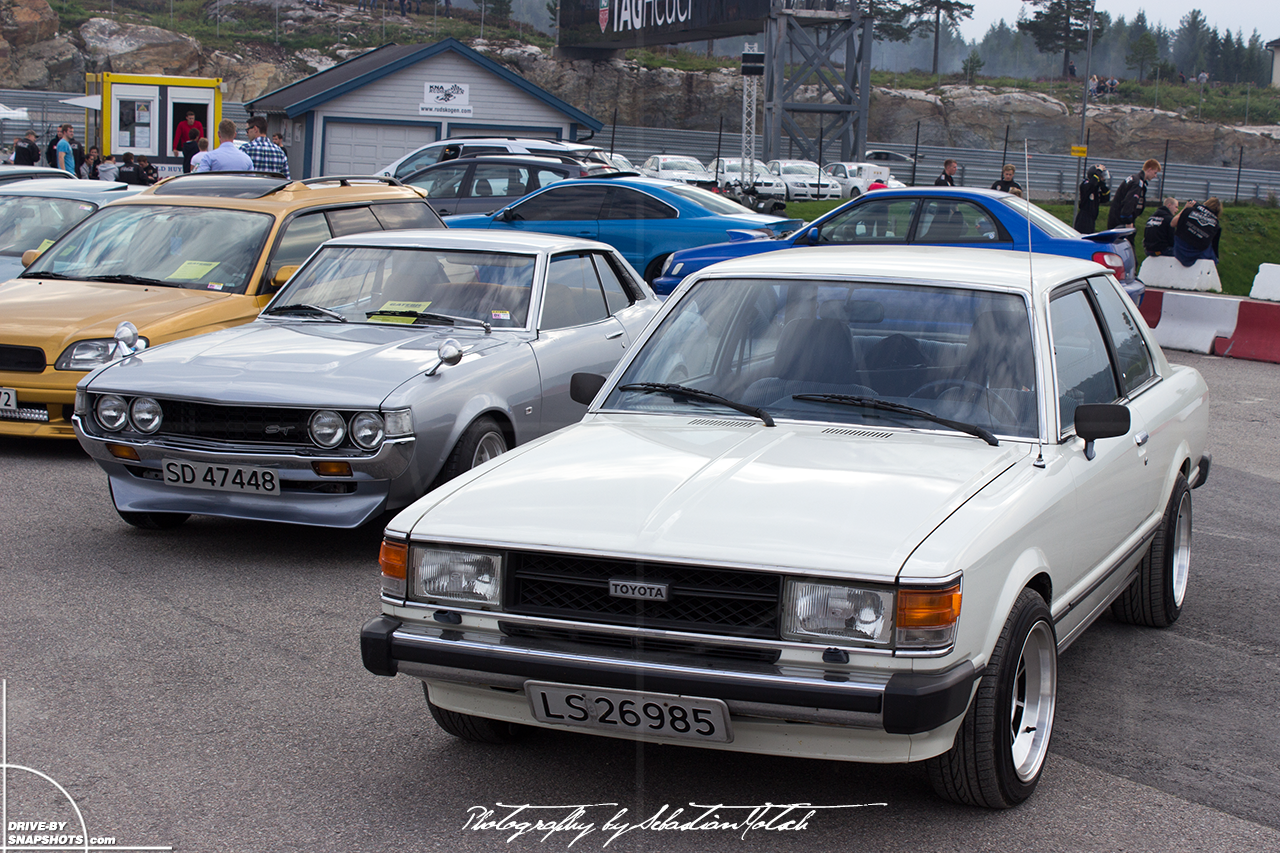 The classic wheel design and not too much lowering is all she needs. The gracefully aged lines are not only complemented perfectly but at the same time very nicely accentuated.
The Toyota Celica TA22 parked next to the elegant old lady has been treated similarly, but with a much sportier approach. Chin and trunk spoilers complement the period-correct wheels and the fender-mounted mirrors complete the athletic look. What a beautiful pair – both of which don't scream "look at me" but rather invite you to silently enjoy the fine chrome details. Imagine the stories these ladies would tell if they could speak.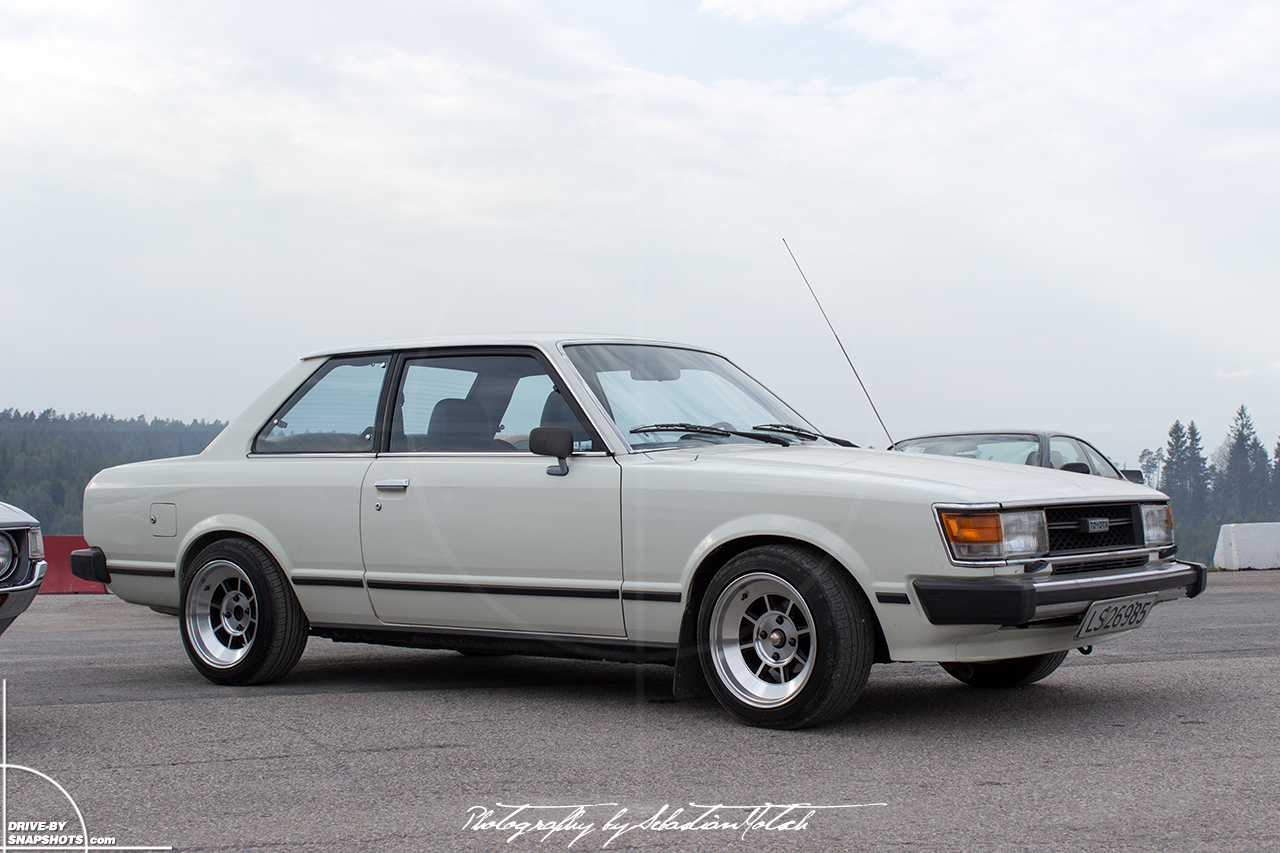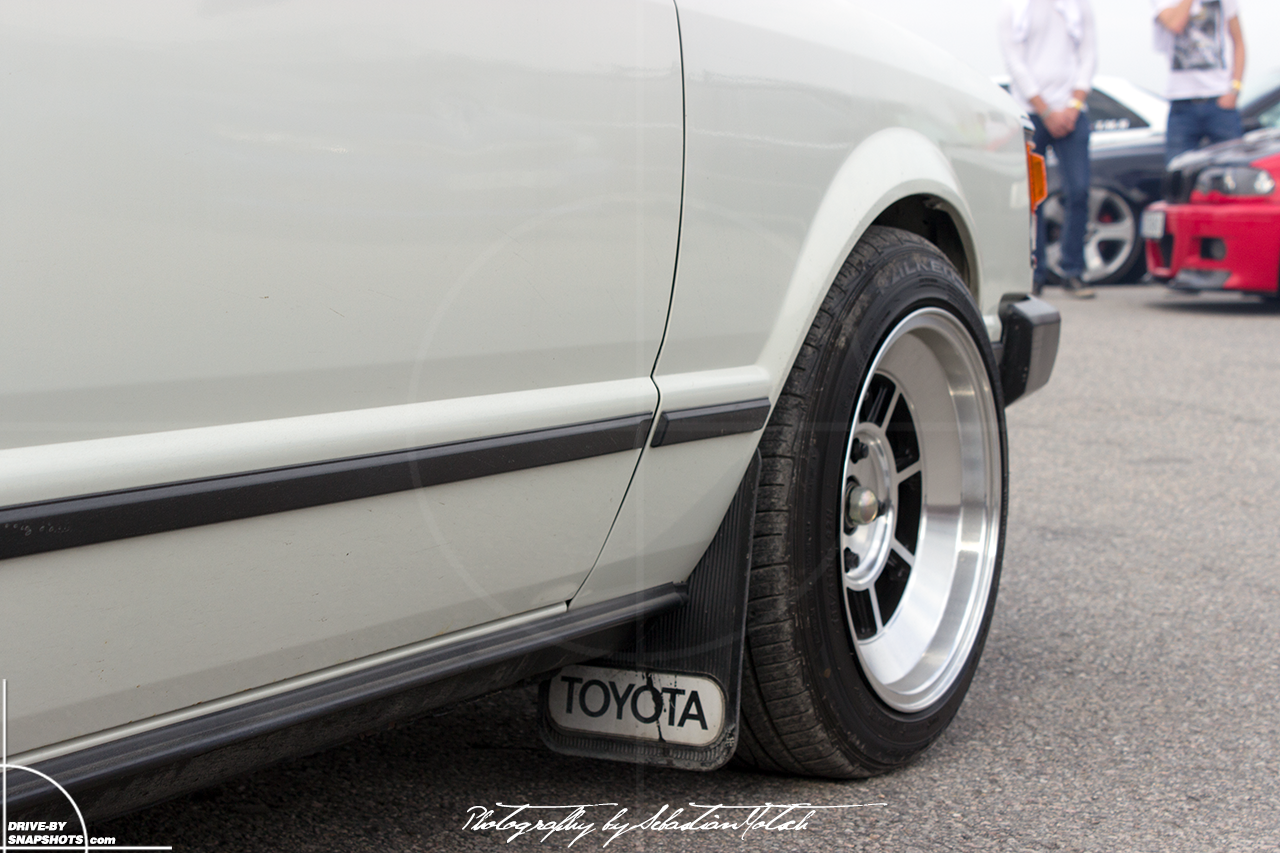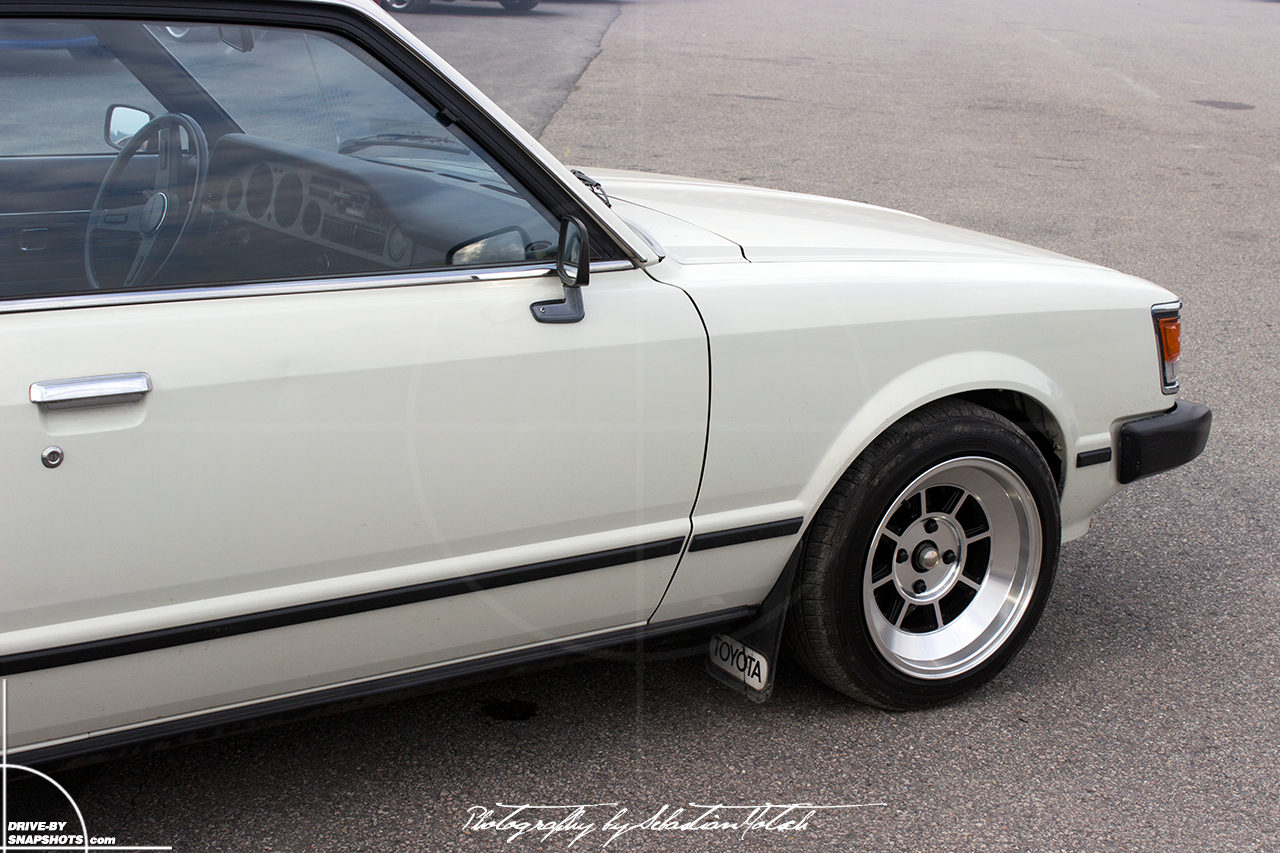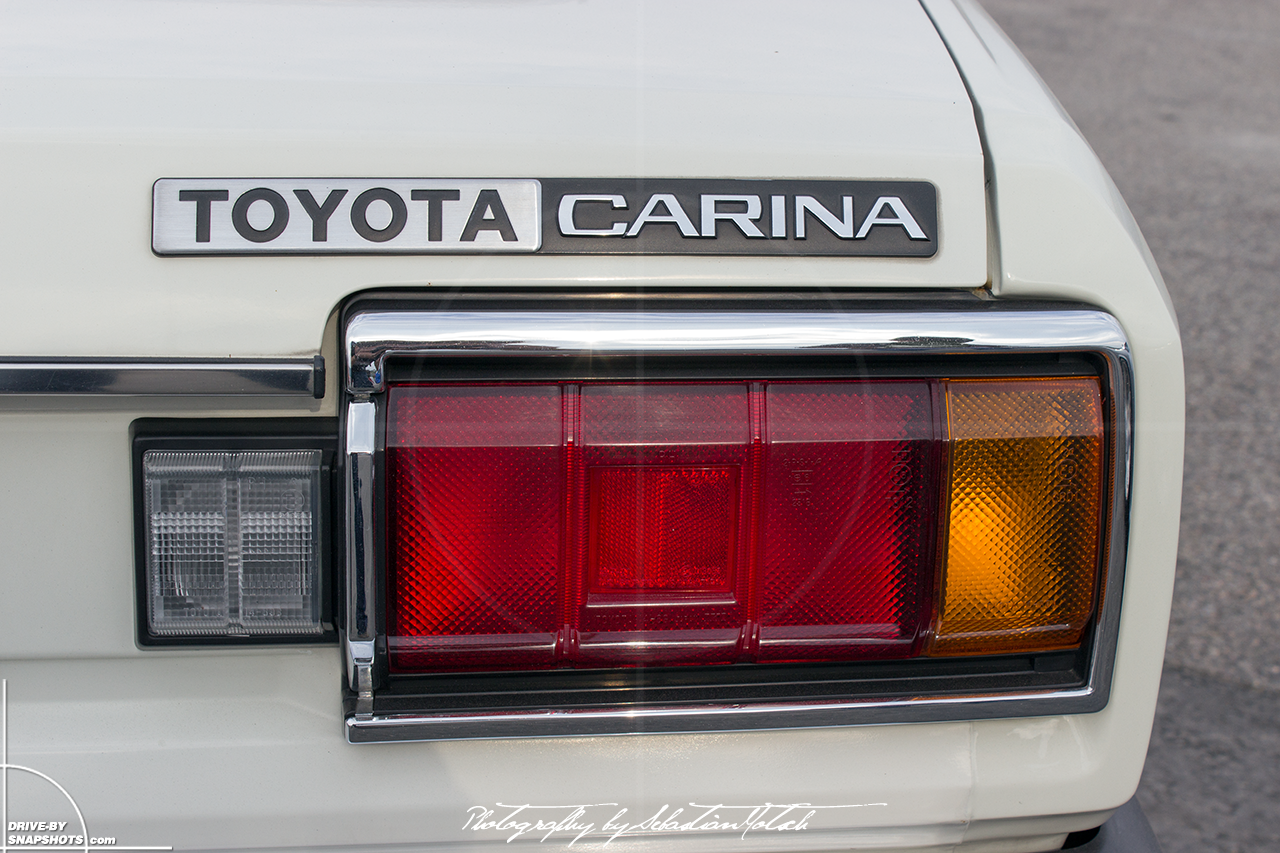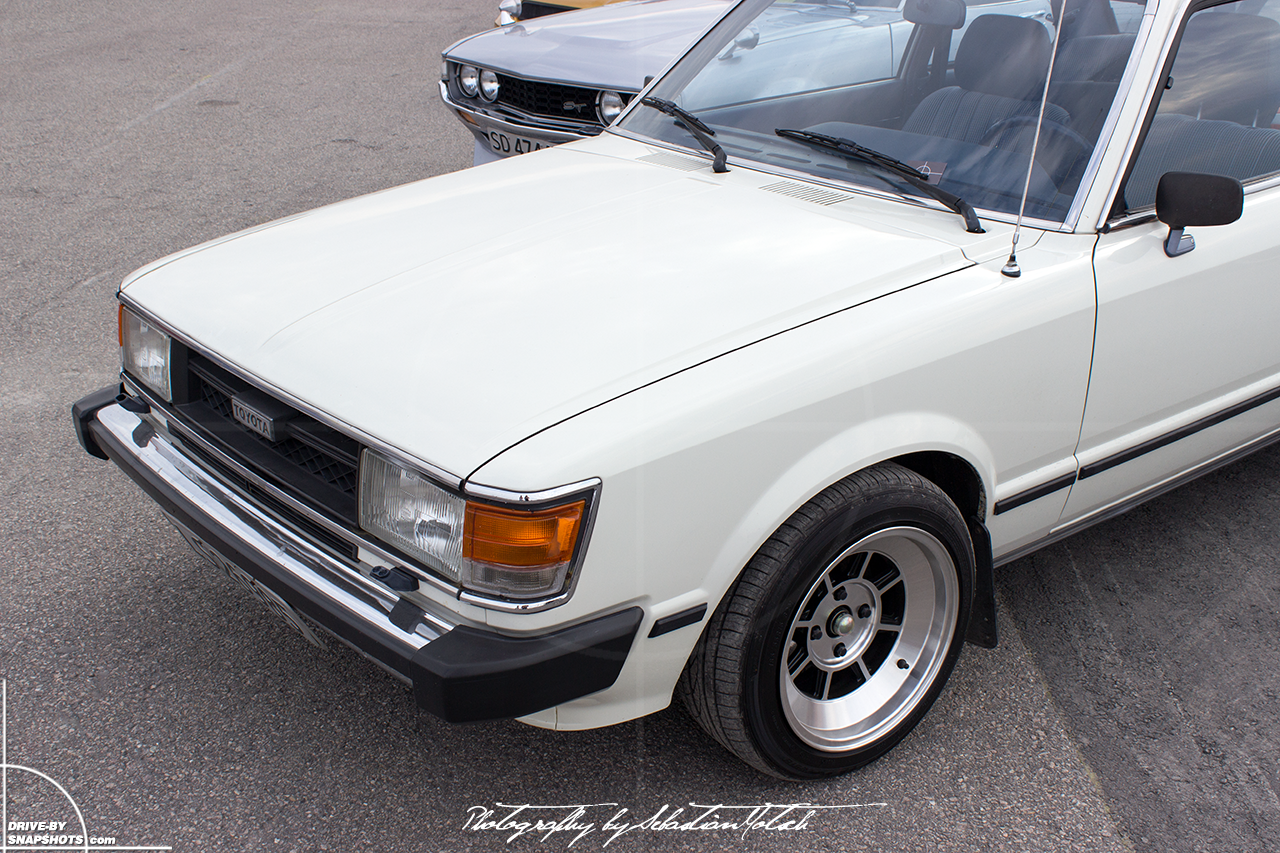 Since Kenneth trusted somebody else with taking care of her about a year ago, I can only hope she is still doing well.