Toyota Hilux | How to apply what you can't order

Let's suppose you just bought a brand new Toyota Hilux 4×4. It's as bright and shiny as it came from the factory. No scratch, no dent, hardly any kilometers on the odometer. Everybody is admiring the beautiful black paint and chrome plated accessories, but you think there is something missing. You scratch your head and wonder which box you forgot to tick when you ordered the vehicle. Surely, something is missing. To find out, you head over to the FWDCSA Base4 club grounds and talk to the experts.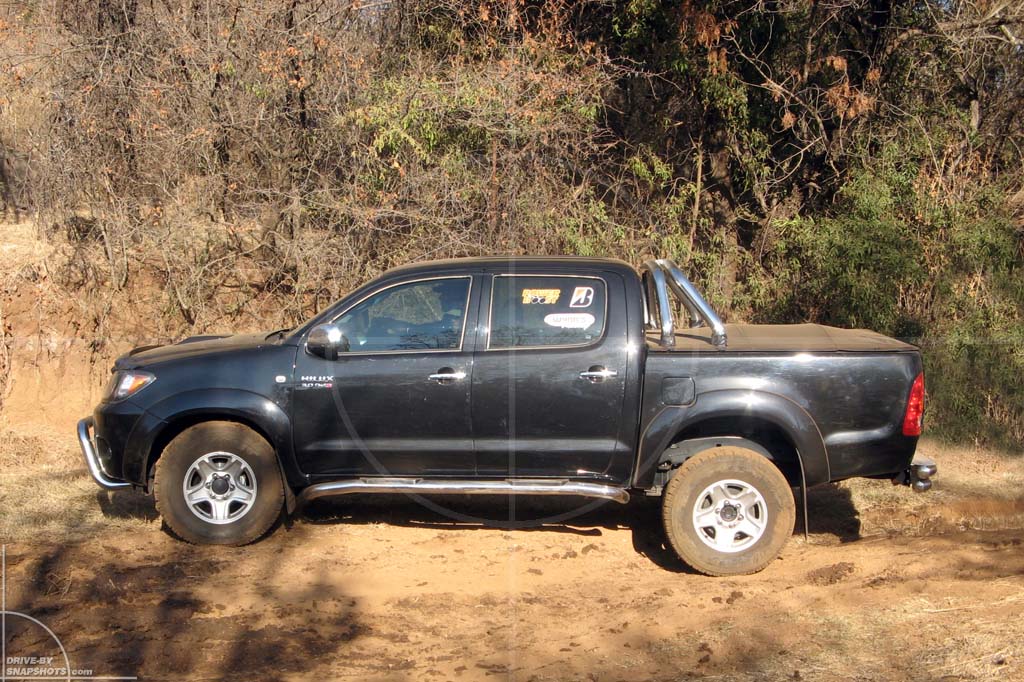 The advise is simple: break it in properly and apply a protective coating of fresh mud.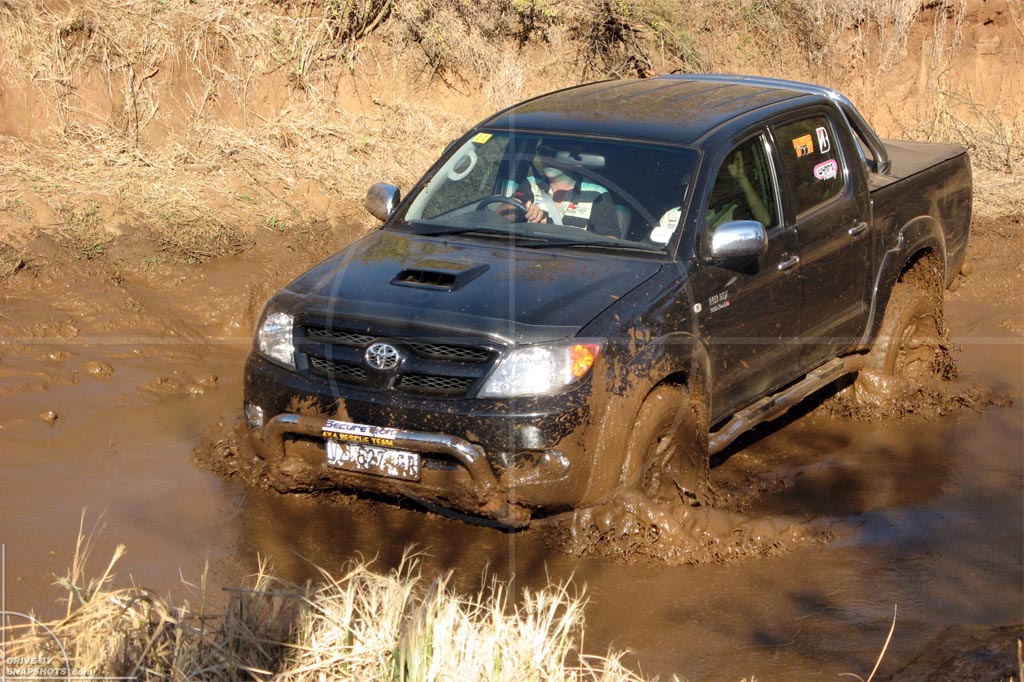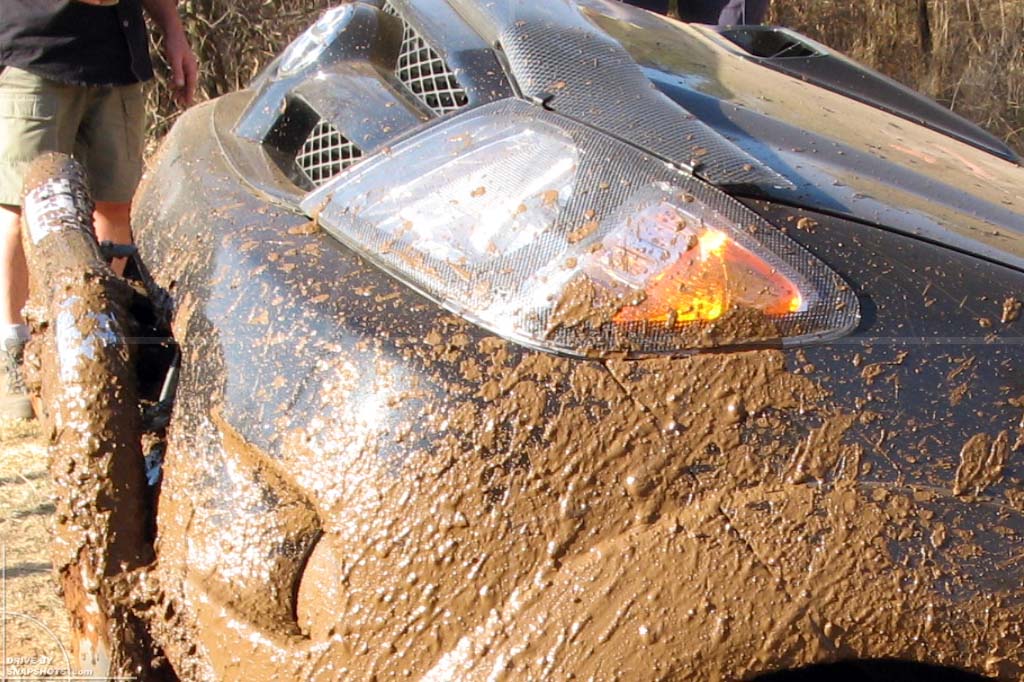 License plate still readable and chrome parts shiny? Go back and have another go. Keep adding layers until satisfied with the result…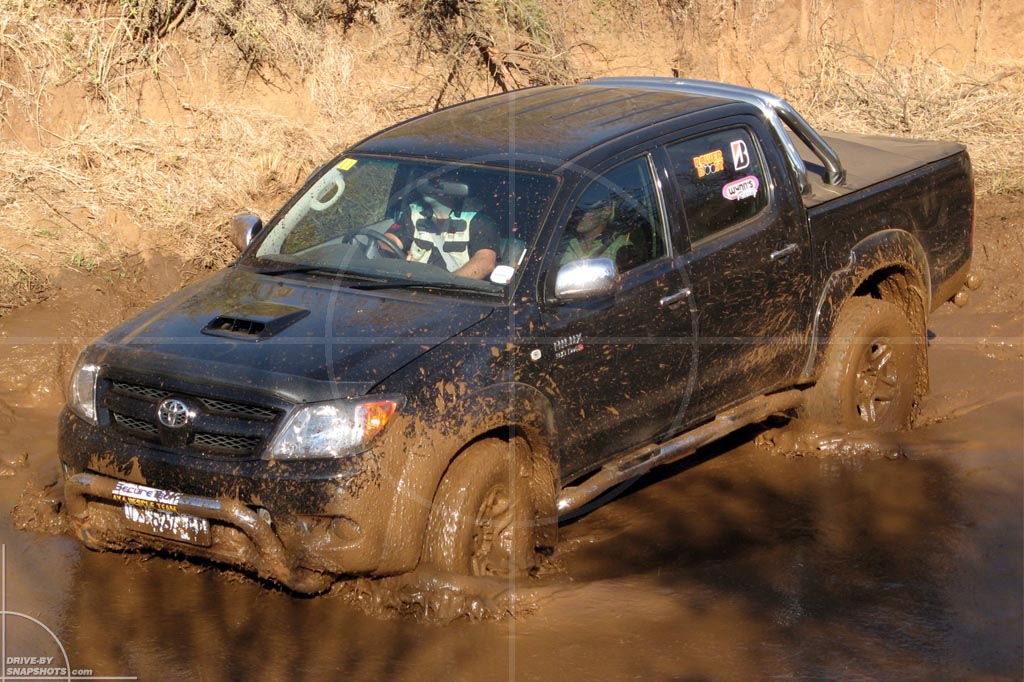 … climb out and let dry.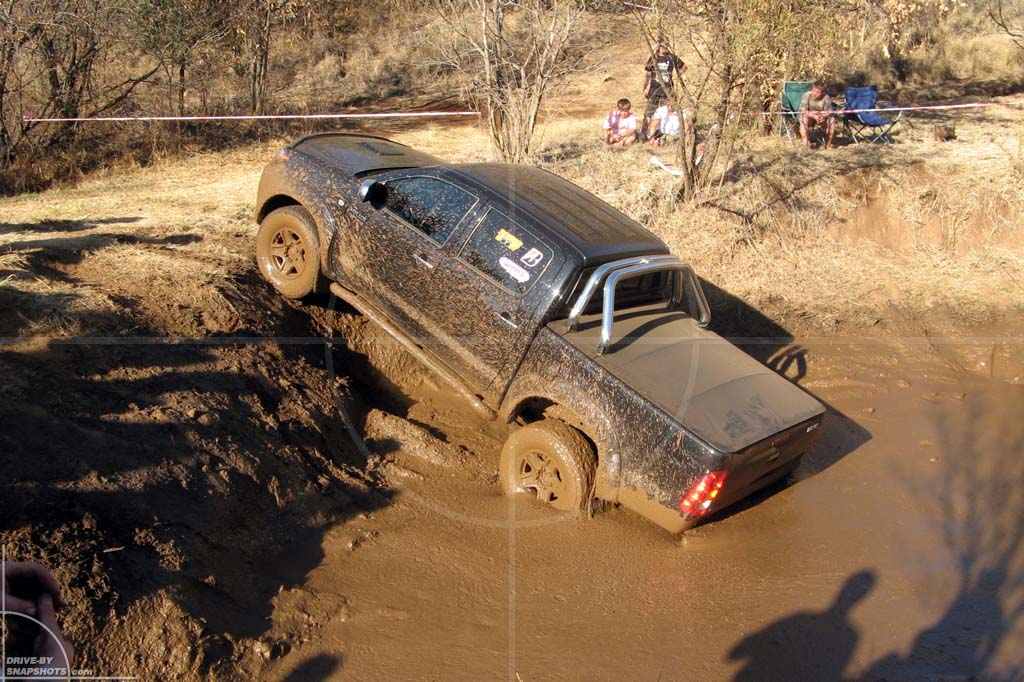 Et voilà – you have a proper 4×4 that looks like a proper 4×4 should look like 🙂