Volkswagen | Beetles in Bangkok
"Let it be, let it be. There will come an answer, let it be."   The Beatles

Eight hours layover between flights at BKK, recovering from a sea kayak accident and barely being able to walk I asked myself what to do with the time? Sitting idle at the airport wasn't really a choice and while dragging my suitcase around the lively airport, I stumbled accross a sign pointing to the Airport Rail Link that ends in downtown Bangkok. Sitting in a train means not having to walk and so I bought a one-way ticket. At the downtown terminal I found myself looking at a rather large intersection. Hmm…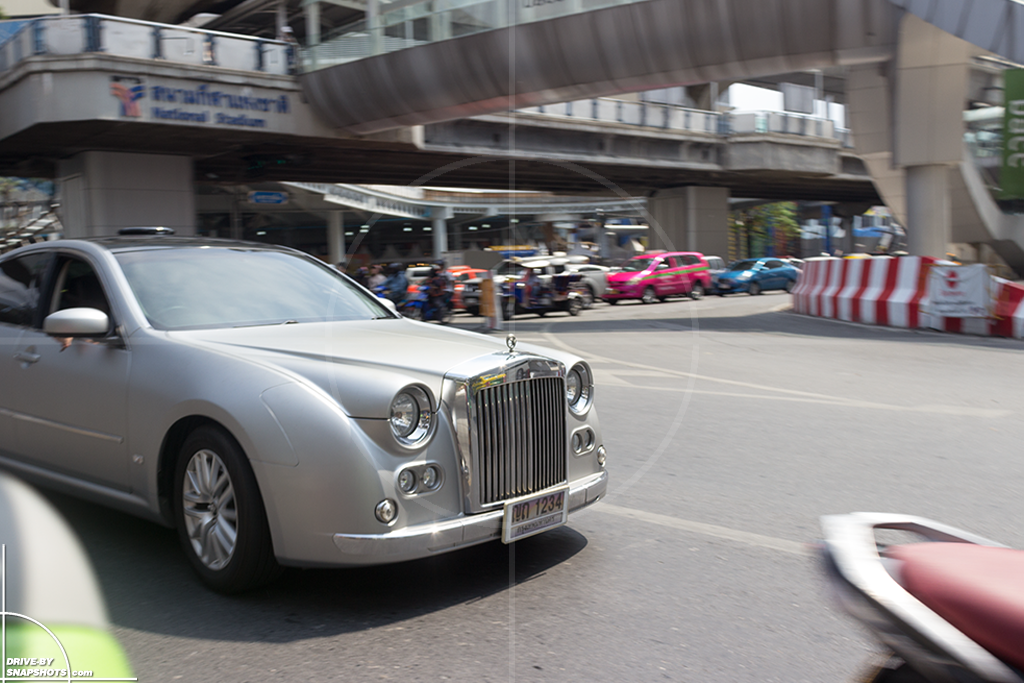 As the Beatles predicted in their wisdom decades ago I just let it be… and there was an answer – in form of a very friendly man from northern Thailand who stopped his Tuktuk at the curb. He wanted to know where I was headed and my honest answer was that I had absolutely no clue.
"You want to see temples? Or girls?" 😉
Well, temples would be allright, but no red light district tour please. I'd rather just drive around to see as much of the city life as possible. Oh, and it would be awesome if there would be some classic cars to take pictures of. I guess he knew right then that this wasn't goint to be a regular tourist tour. Showing him some pictures and telling him about the Drive-by Snapshots blog certainly helped. In between the tourist attractions we found some amazing places for petrol heads that surely no self-respecting tourist guide book would ever mention.  More on these in the following posts later this week. This post is dedicated to a chance we almost missed while rushing along at roughly 50 km/h in the afternoon traffic.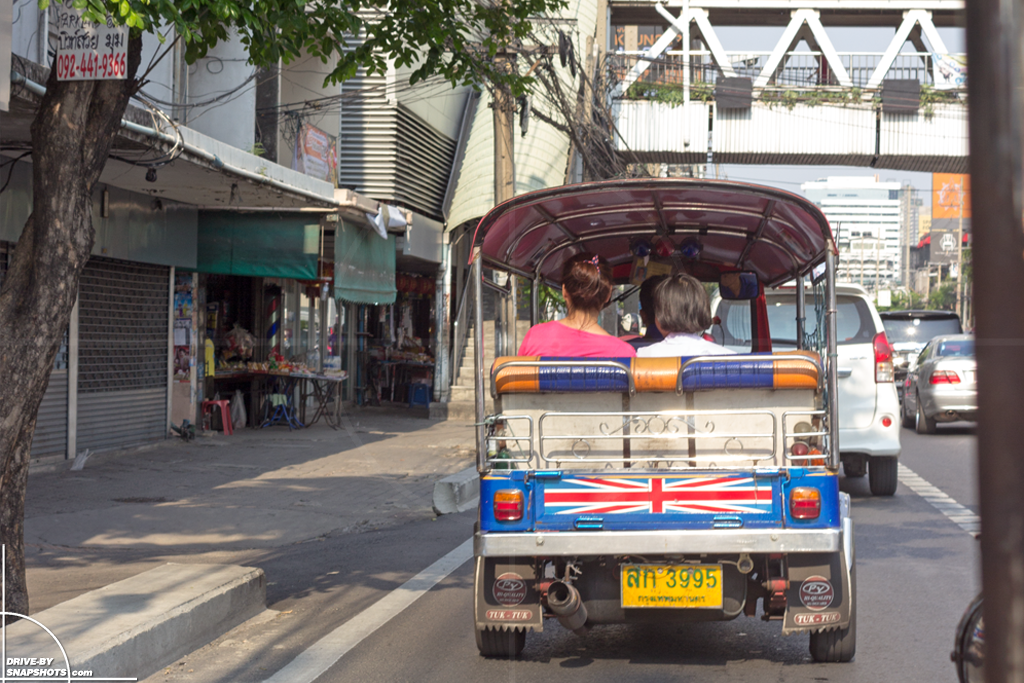 Lightning quick reflexes of my driver ensured that we could hop onto the sidewalk with the Tuktuk when I yelled "Stop please, I spotted something".
I walked back a couple of meters to make sure my peripheral vision didn't fool me. Can you spot anything in the window next to the parked scooter?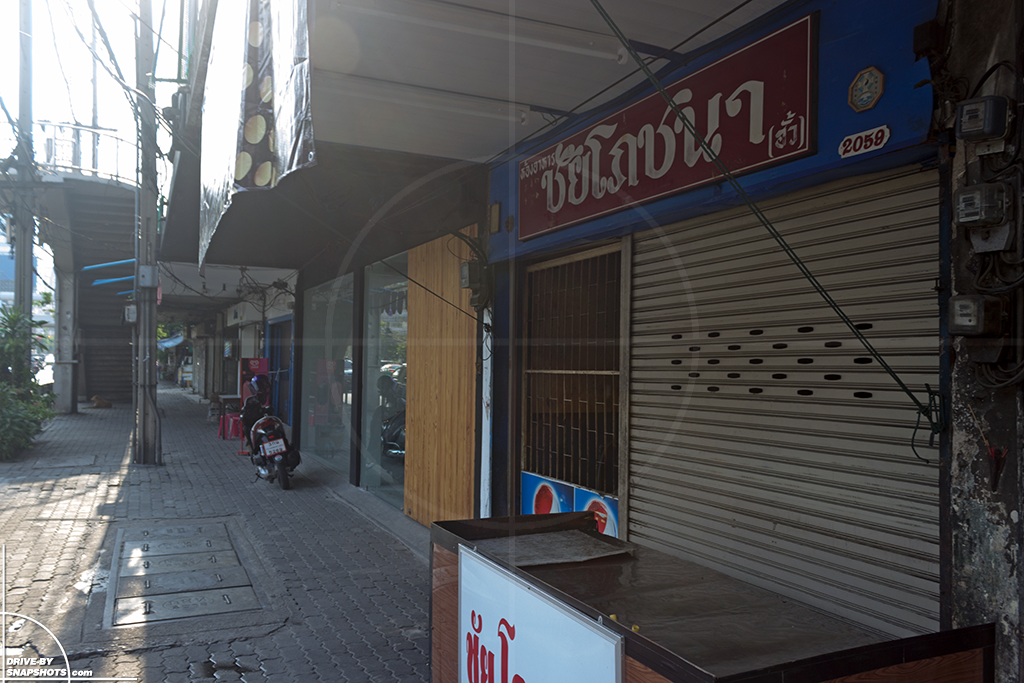 Oh yes! Despite sweat running into my eyes and being a little dehydrated by now, the skills honed by one and a half decades of finding and taking drive-by snapshots hadn't failed me. And indeed, there wasn't only a familiar nose behind the glass of the shop window, but also a set of very recognisable Fuchs alloy wheels. In the background you can see the Tuktuk parked on the sidewalk.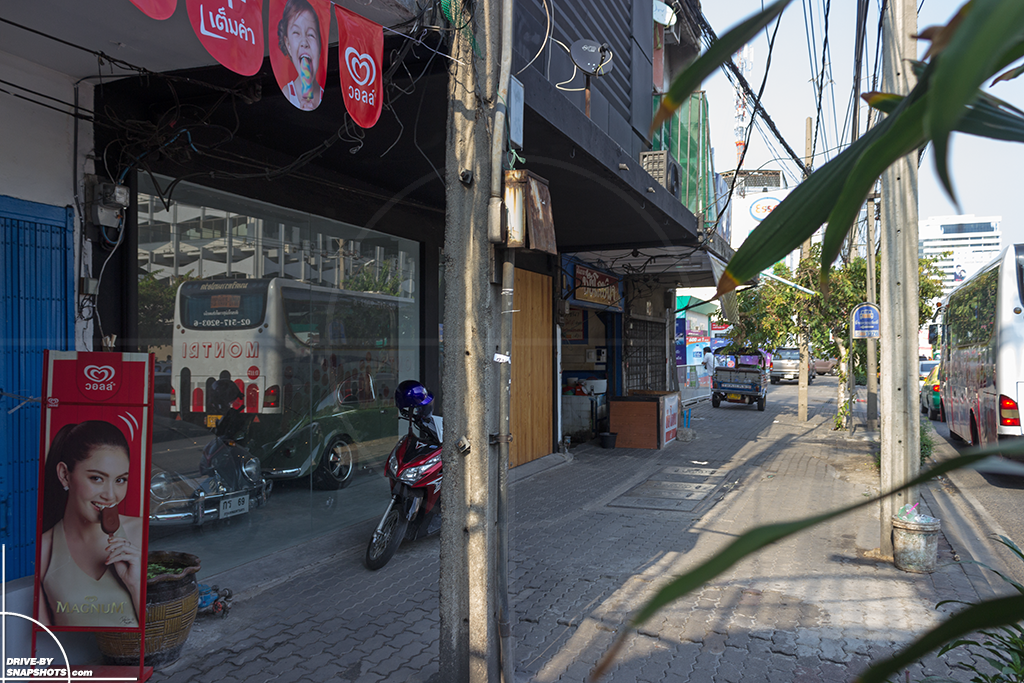 That really was a stunning find in the middle of Bangkok: two early Volkswagen Beetle – both of them very tastefully modified. While cupping my hands and trying to peek inside I noticed a young boy inside, sweeping the floor. A gentle knocked on the window caused him to look up – and run away instantly. Well this didn't go as planned. Taking pictures into a dimly lit room from a street drenched in bright sunlight doesn't really help picture quality, or does it?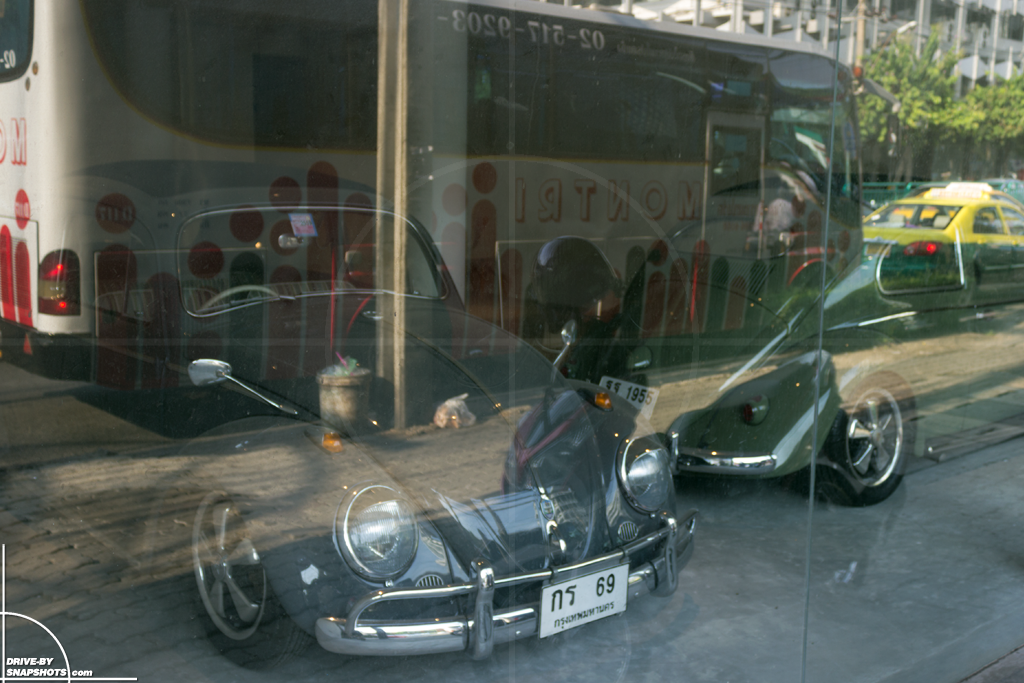 Remember the quote above? There will be an answer, let it be. So we let it be and turned around to leave, when the boys mom asked something in Thai.
My driver kindly acted as an interpreter and translated my wish to take pictures of the two air-cooled gems. She was excited and super friendly, opened the door and invited us inside.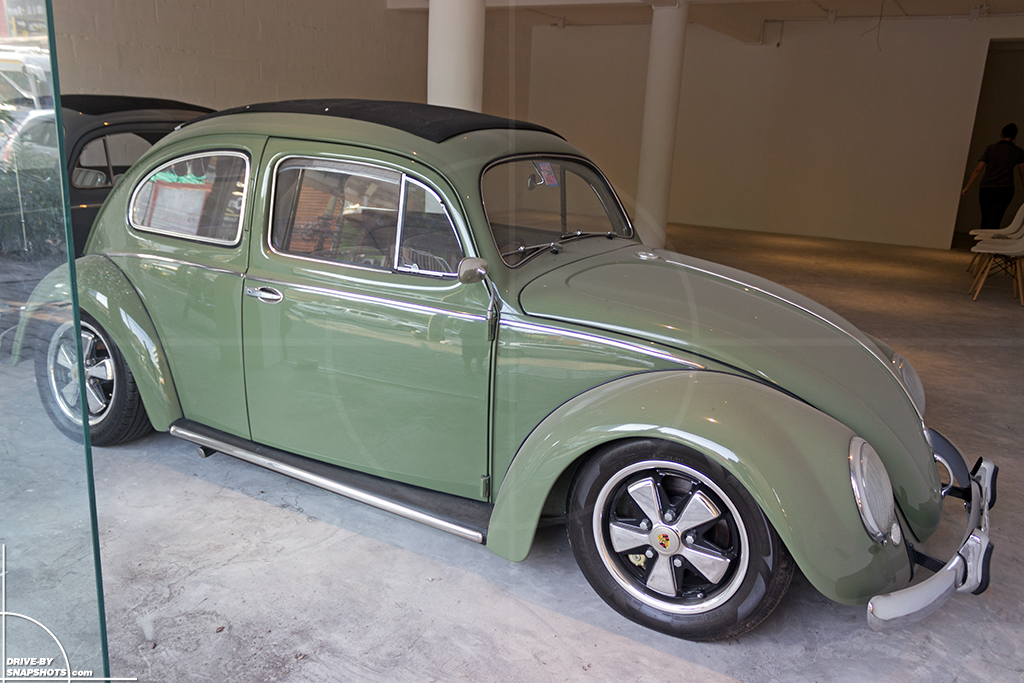 Upon closer inspection it became evident that these early Beetles have been built to a very high standard and finished perfectly.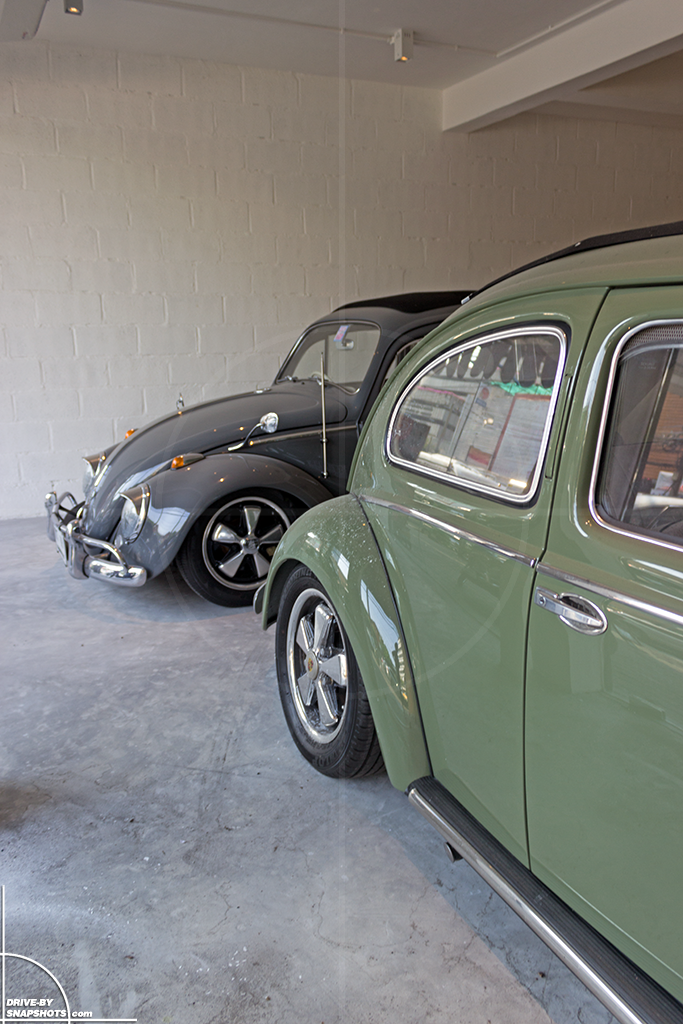 I love the style and all the little details. This is almost exactly as I would spec a Volkswagen Käfer if I had one.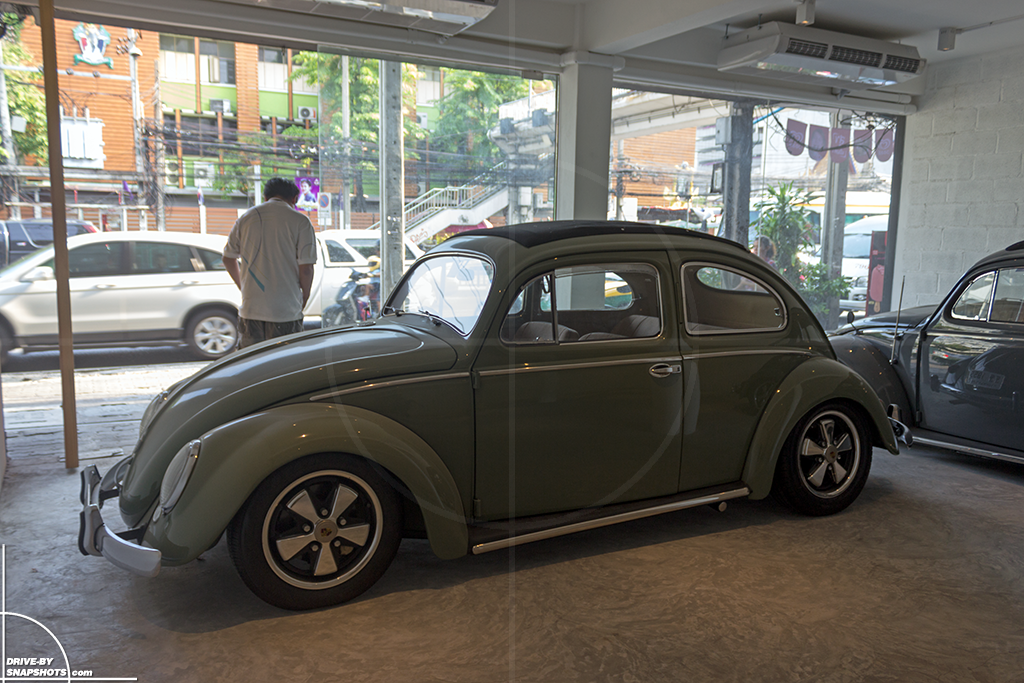 But there was more than just looks and style. Judging by exhaust diameters, both cars had engines that seemed to be massaged in some way or another.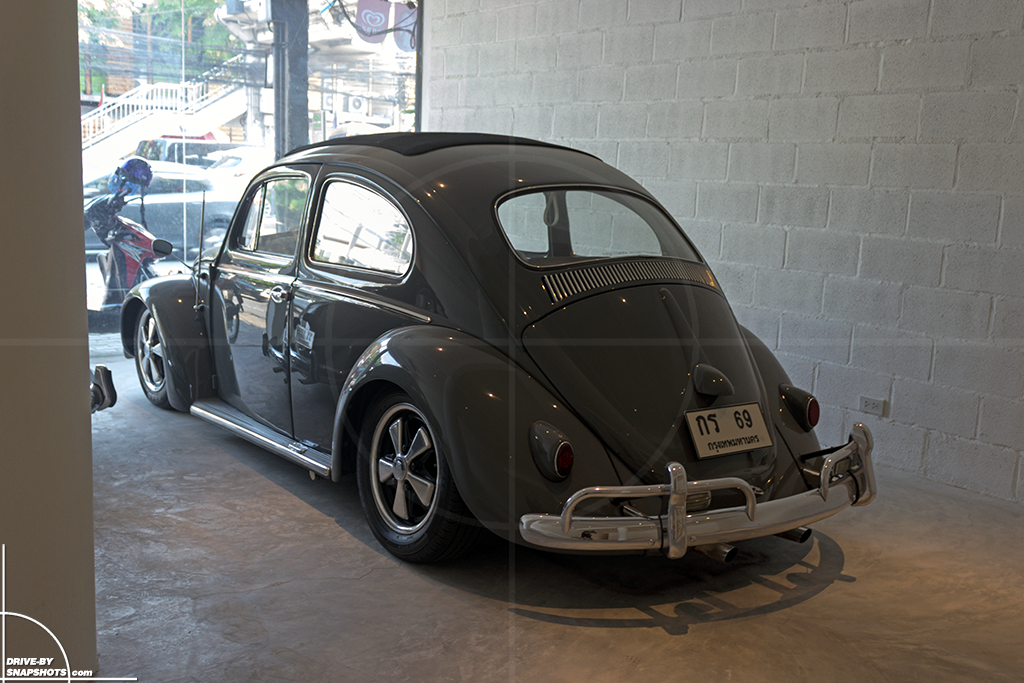 One question remains: why are two classic Volkswagen parked in an otherwise empty shop? The friendly lady explained that it's going to be a shop selling clothes, apparently automotive themed. The owner wants to use his weekend toys as decoration. Now this is something that gets a firm nod of approval and respect. Well done, sir!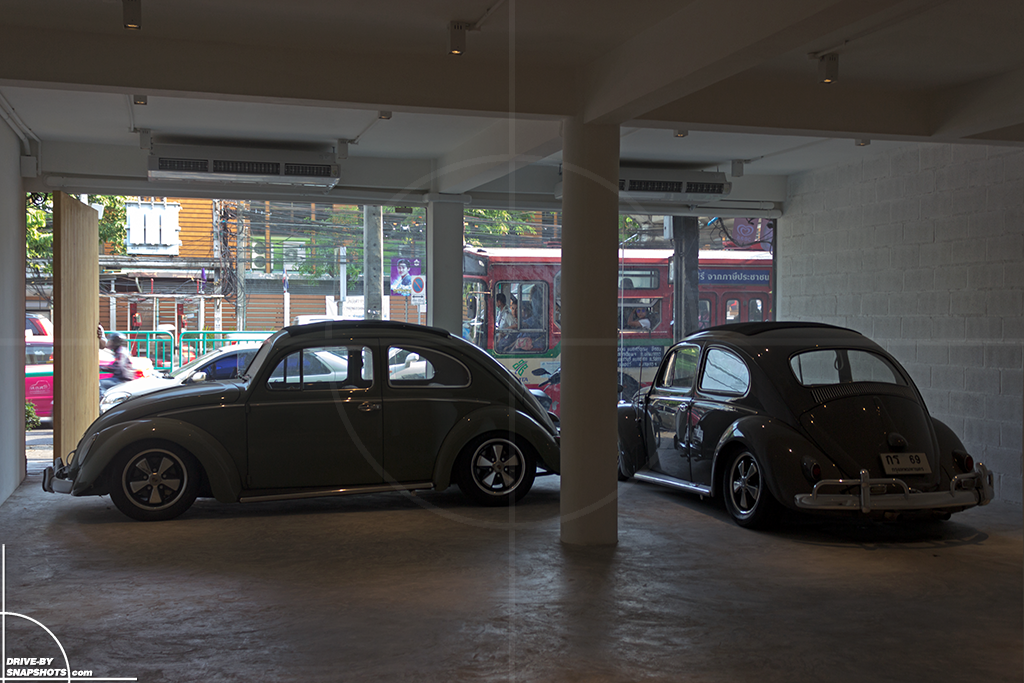 Immediately after leaving this lovely micro-museum and even now in retrospect the whole episode seems rather unreal. Did this really happen? In the middle of a busy city next to a busy street?
Keep your eyes open and one thing always in mind: smiles open doors – not only in the country of smiles. 🙂