Volkswagen Käfer Cabrio | Fasten your seat belts!

My friend Gerd and his wife Claudia started the drop-top season rather late this year. After collecting the Volkswagen Beetle convertible from storage and giving it a good wash, we decided to quickly snap a few pictures before officially starting the season.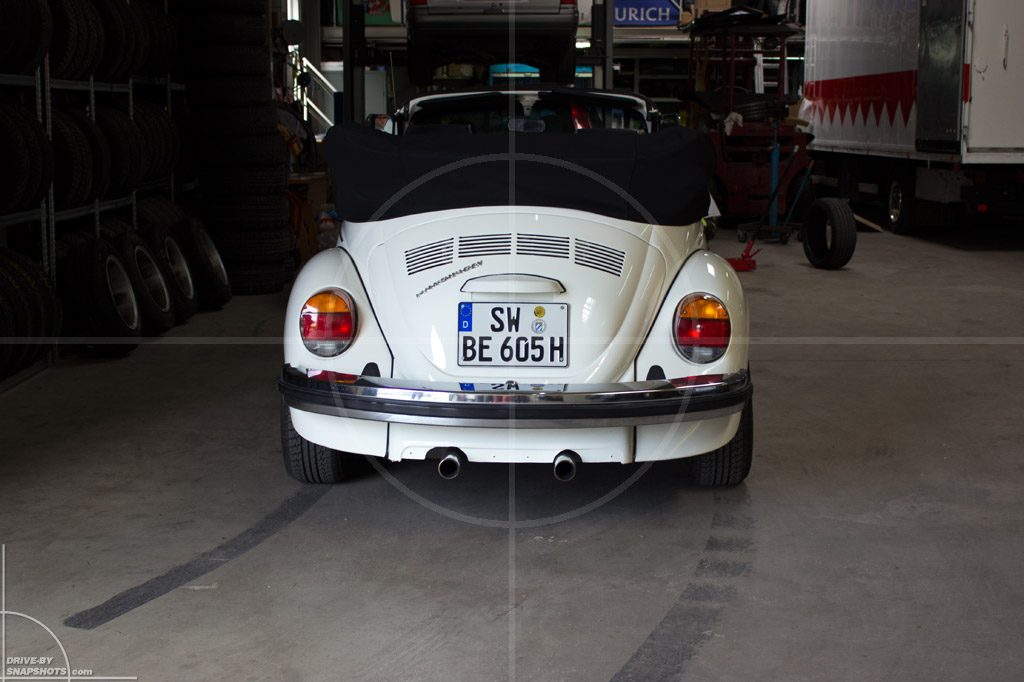 Fortunately we have a nice background just around the corner…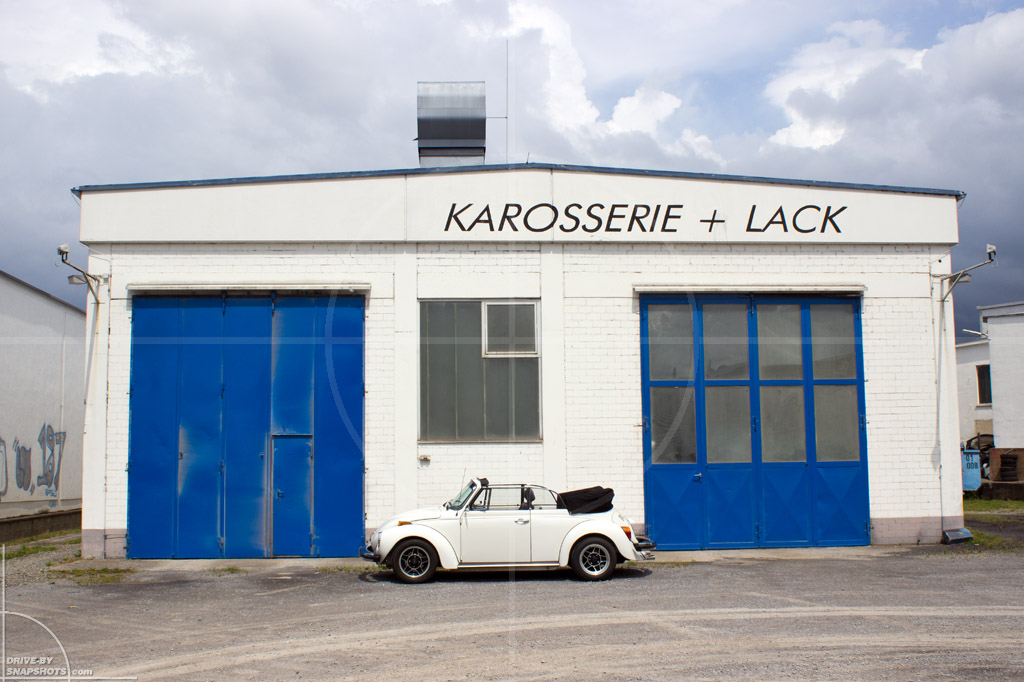 … where we took the car for a quick shooting. The sun might be shining in the pictures, but we only had about ten minutes, before it started to rain again.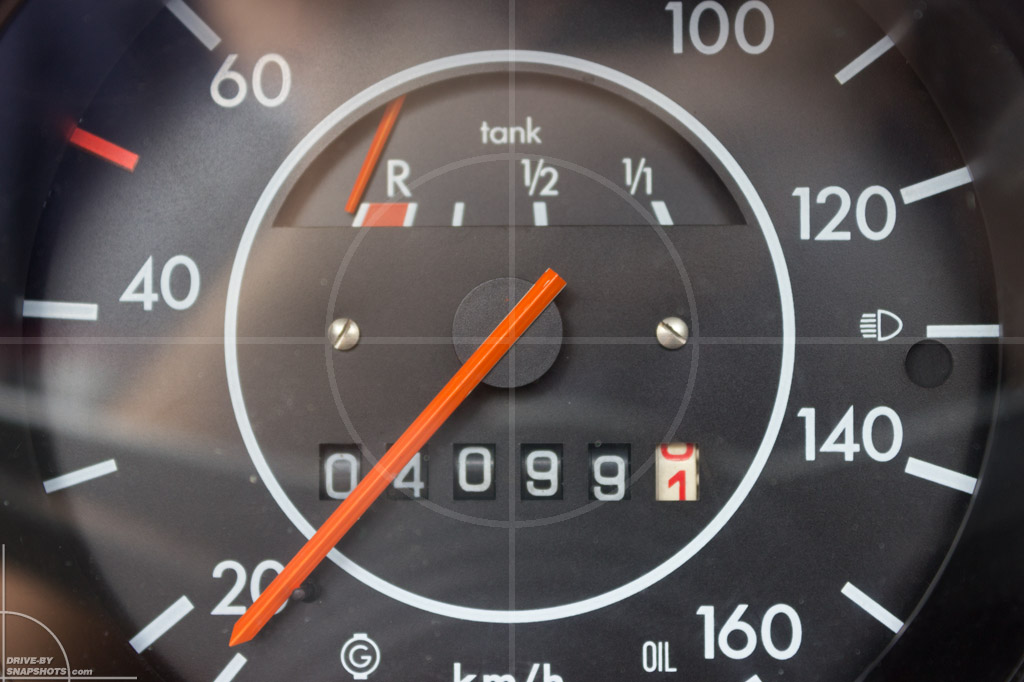 Taking the time to adjust the suspension properly paid off and the car sits just perfect now. The classic 15″ ATS 5-star wheels add period-correct flavor to the immaculate convertible. The car was a so-called triple white when they bought it. However, during the years of ownership some things changed. Last year they invested in a new (black) top, which is the best I have seen so far and well worth the expense.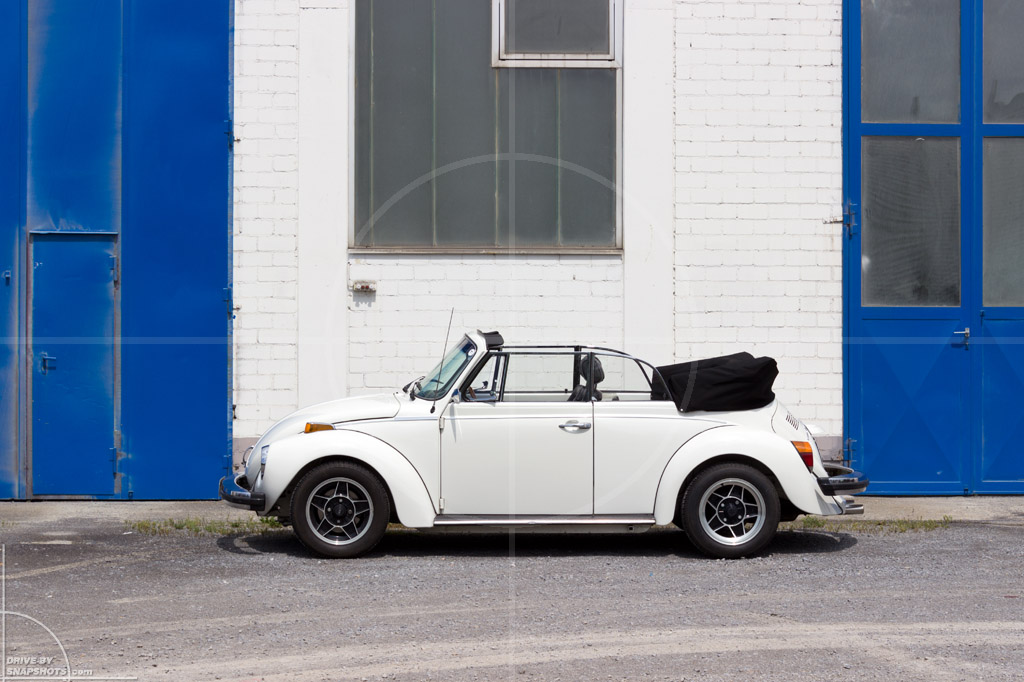 Inside, the door cards have been customized by a previous owner and a classic wooden Nardi steering wheel has been added to complement the wood on the dashboard.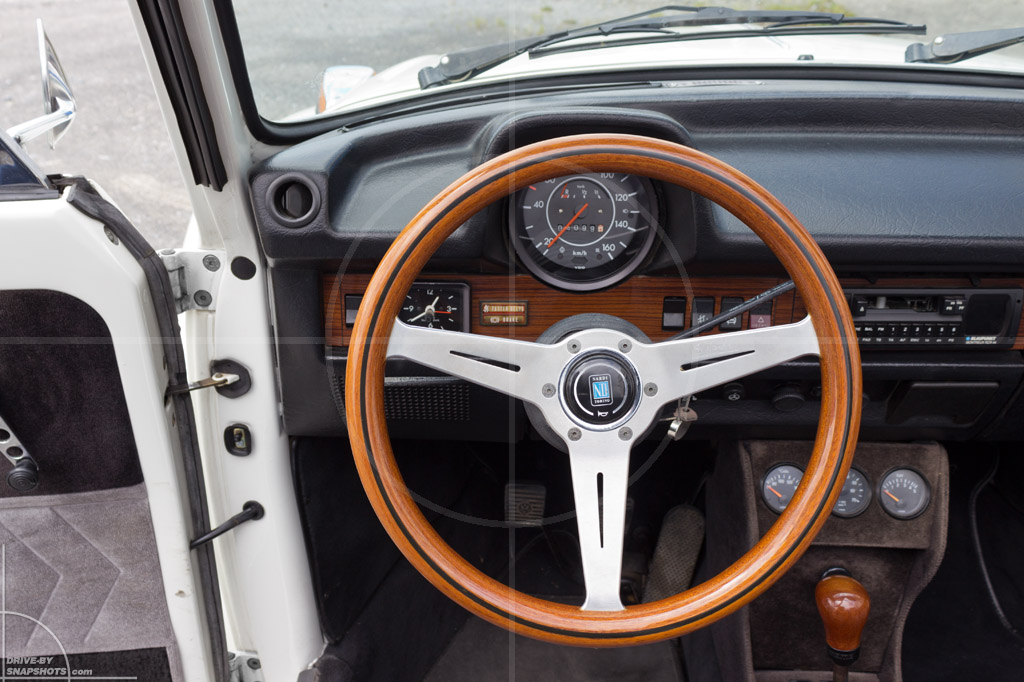 Did you spot something unusual on the dashboard? A little something you never see on European cars? The front indicators look odd too, you think?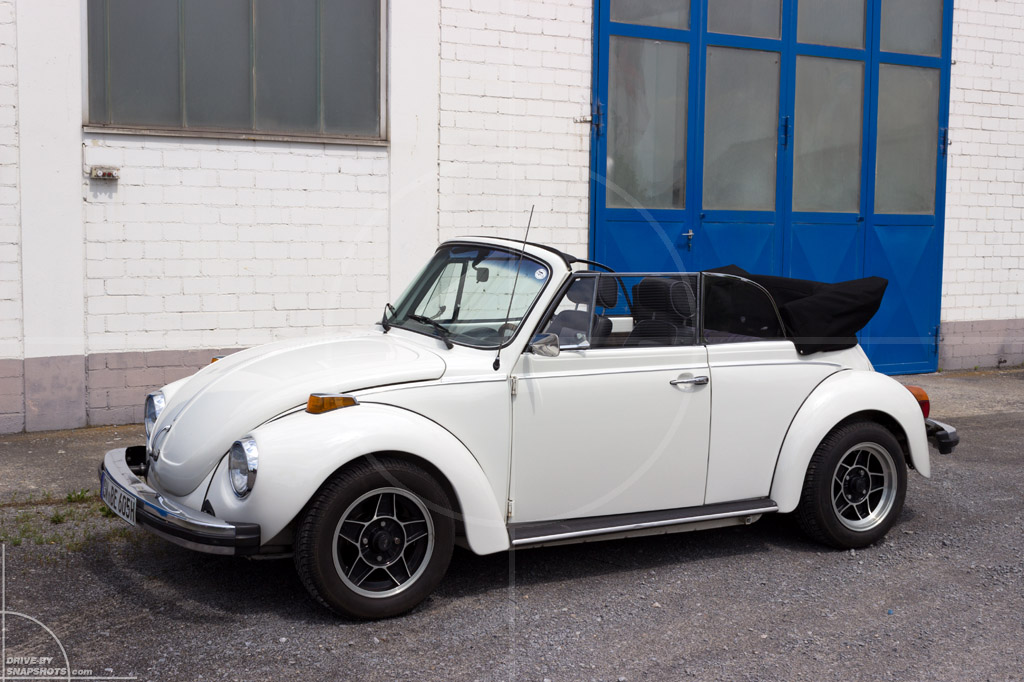 Well, this particular vehicle was born in Germany but lived in the USA for half of its life.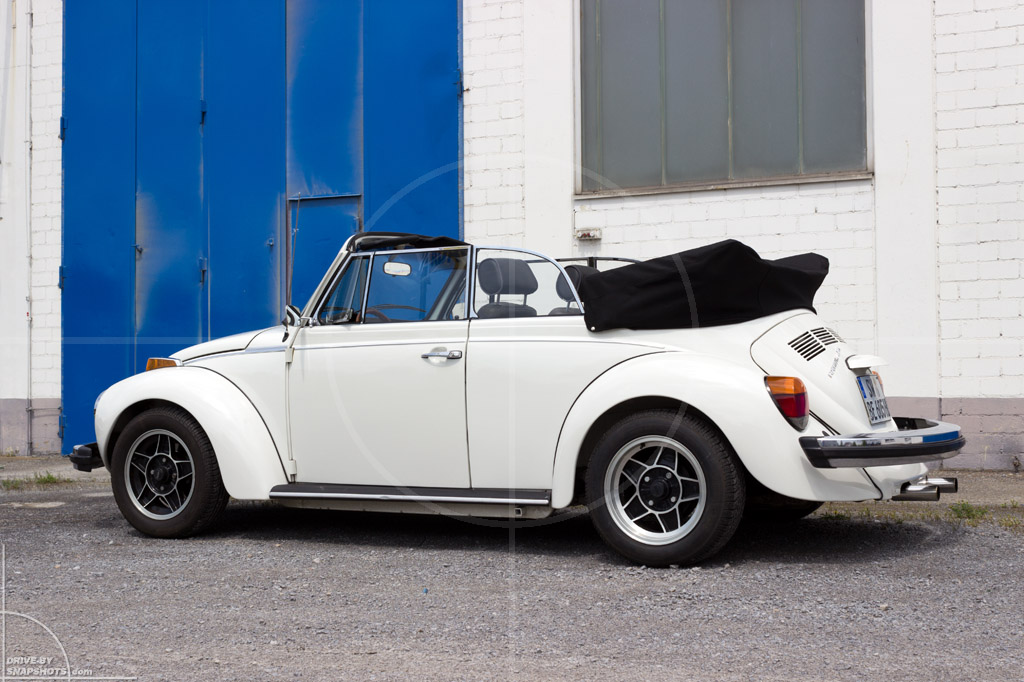 Ladies and gentlemen, fasten your seat belts and enjoy the wind in your hair!