Dodge Challenger SRT-8 392 Hemi | Abandoned near Muscat, Oman
"Don't become a mere recorder of facts, but try to penetrate the mystery of their origin."   Ivan Pavlov
Avid readers might remember the JDM goodness I found in Muscat right the sun rose out of the ocean. Driving  northwest along the coast on a Friday was a great opportunity to take pictures of vehicles that wouldn't be there any other day of the week. More on all the 4×4 vehicles I found there will be covered in a different story here on drivebysnapshots.com. I circled the new airport development and just before I reached the city limits, a baby blue vehicle caught my attention. Naturally, I turned off the main road to check it out.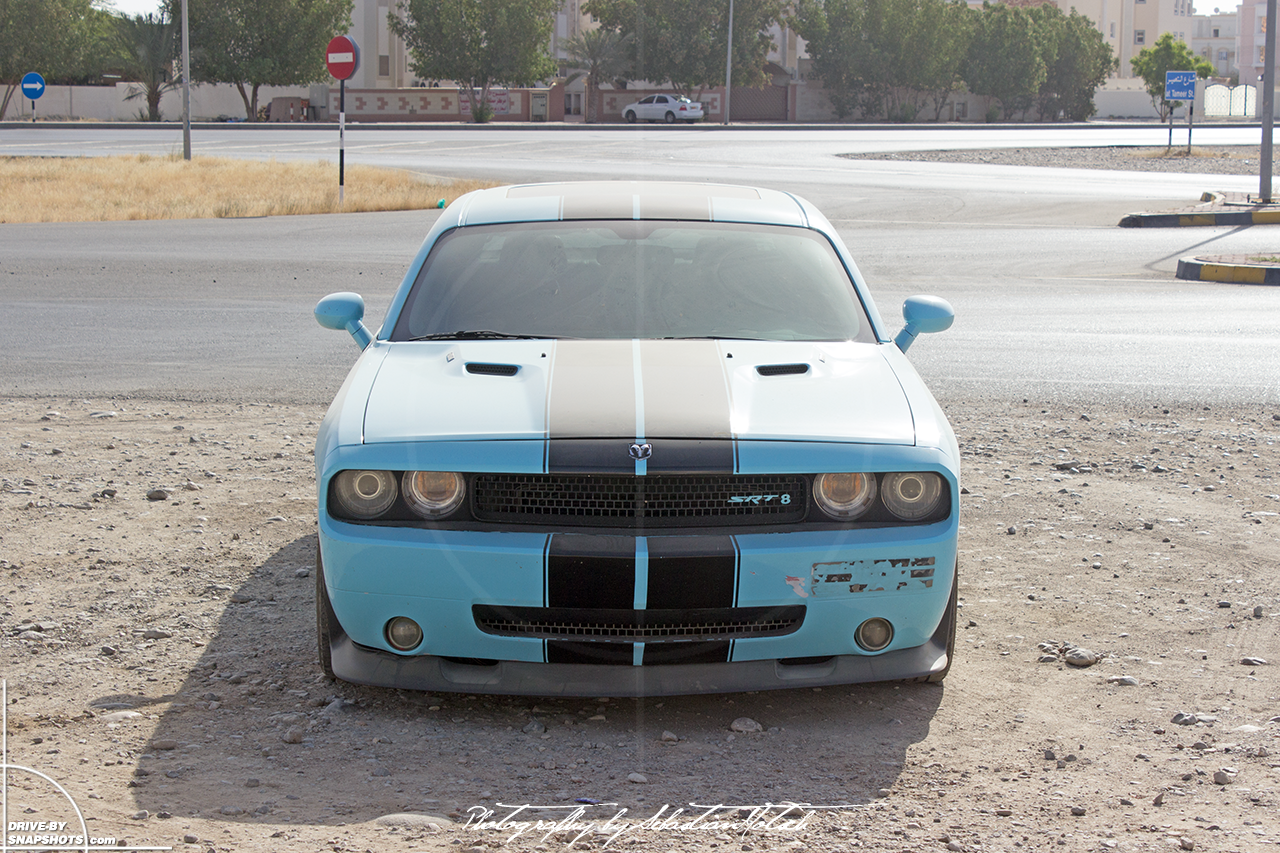 This was one of the situations where I stumbled across a vehicle that somehow didn't fit the picture. Stopping and taking pictures is natural for me, but after leaving and driving away it often takes me wonder how the vehicle ended up being abandoned at the place where I found it. Multiple scenarios come up in my head and fill my imagination with potential stories.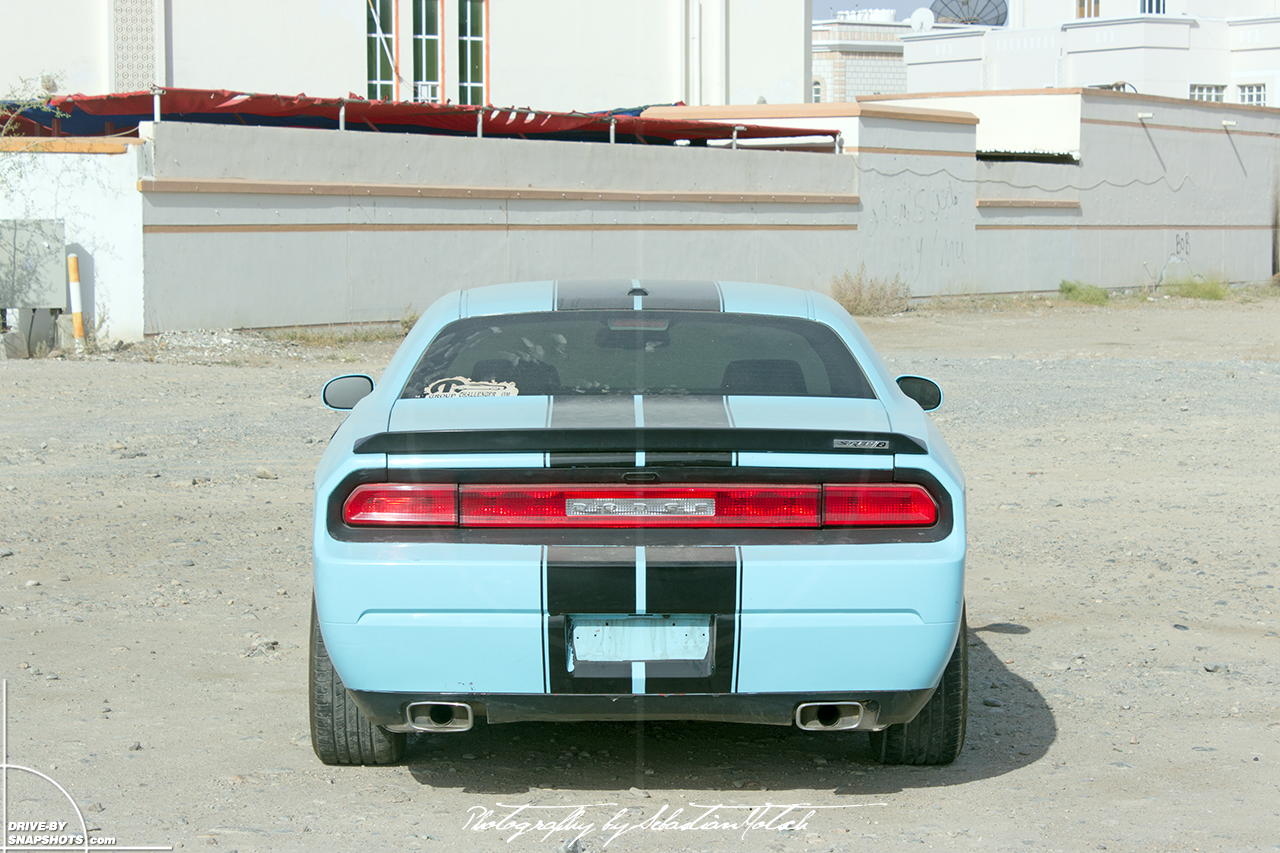 Did the car have an electrical or mechanical problem? Or was the vehicle probably stolen and the thieves just left it stranded when they ran out of petrol? This is not really a feasible idea though, because I've never heard about car theft in the Sultanate of Oman. If a knowledgeable local reads this, please enlighten me why I keep finding perfectly fine but seemingly abandoned cars around Muscat International Airport. Thank you in advance.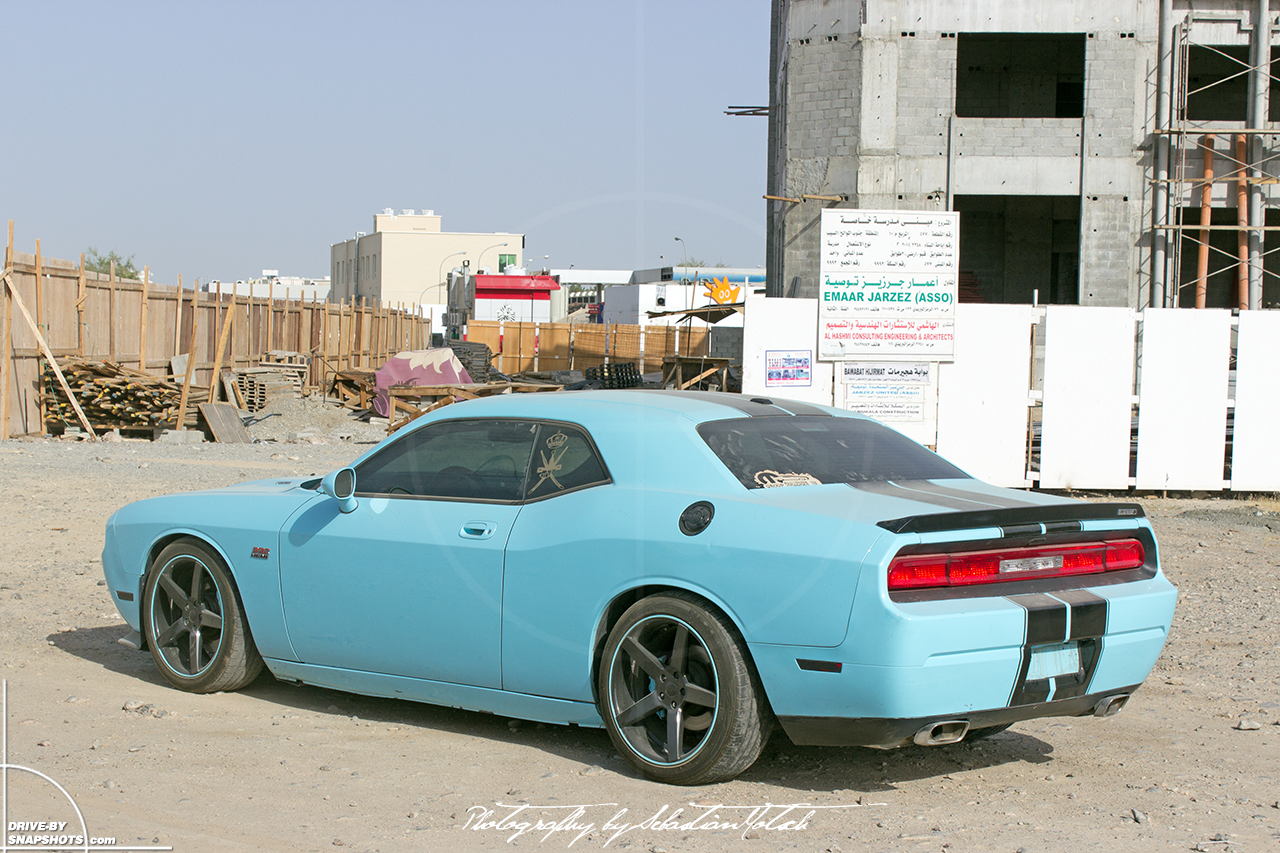 Whichever the case may be – this Dodge Challenger 392 with a Hemi V8 was missing the license plates when I found it. Judging by the thick layer of dust and general condition it had been there for quite a while. However, it wasn't exactly a spot where you'd park your car and just leave it there.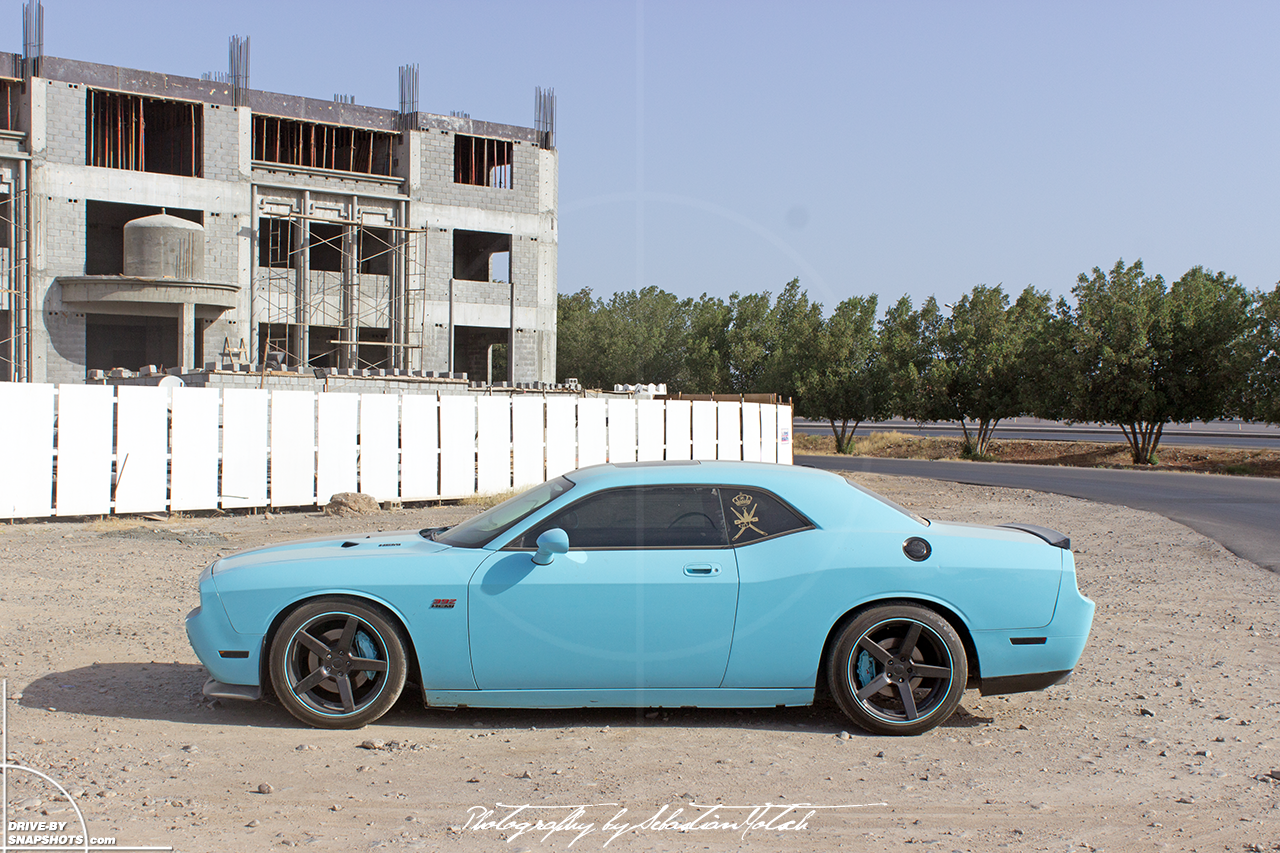 I challenge the readers to submit possible stories how the Challenger ended up where I found it. Really looking forward to hearing about your ideas.