Nissan Patrol 160 | Catch of the day

Before reading this story, please make sure to read the story called Fishermen's Friends.
Most seafood restaurants have catch of the day on their menu: a special fish out of the many fish caught last night, served fresh. Drive-by Snapshots is not a seafood restaurant but a blog covering automotive topics – and the menu changes daily.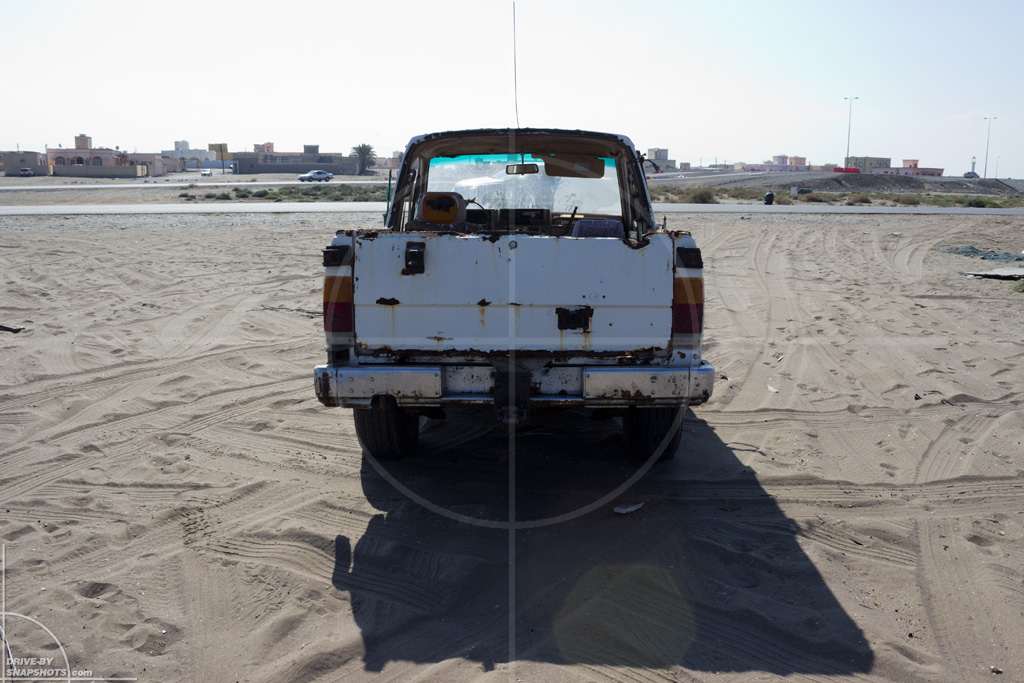 This time around, out of many 4x4s we found at Shumaisa Beach, one really stood out. Not fresh by any means, but most definitely hard to kill. Some might even say impossible.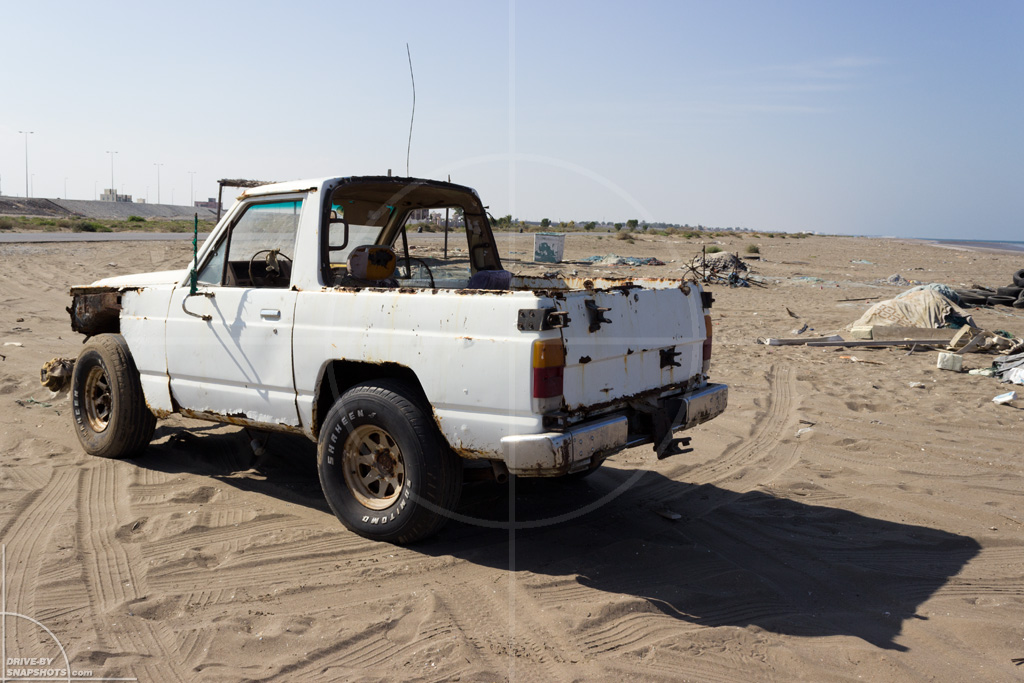 The Nissan Patrol is famous for it's toughness and reliability. Whatever you throw at it – it doesn't flinch. However, serving for many years as a reliable friend of a local fisherman in the salty waters of the Gulf of Oman does take it's toll eventually. No matter how thick the steel – it will eventually rust under these rough circumstances.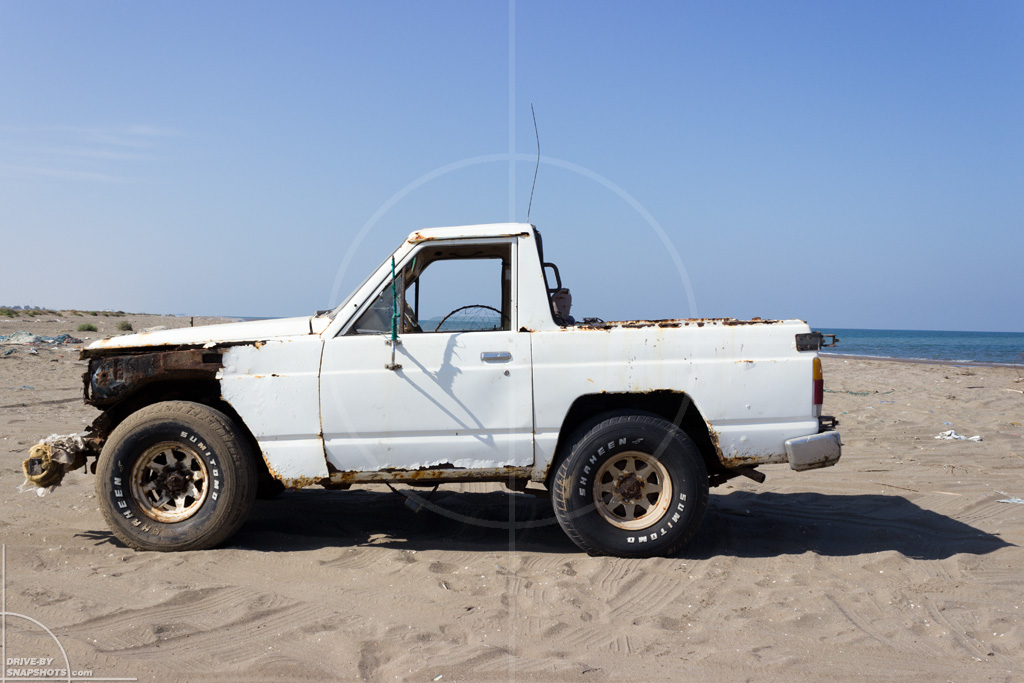 Some might say it looks horrible – but I do love the patina it has acquired over the years. Okay, battle scars would be a more appropriate word to use.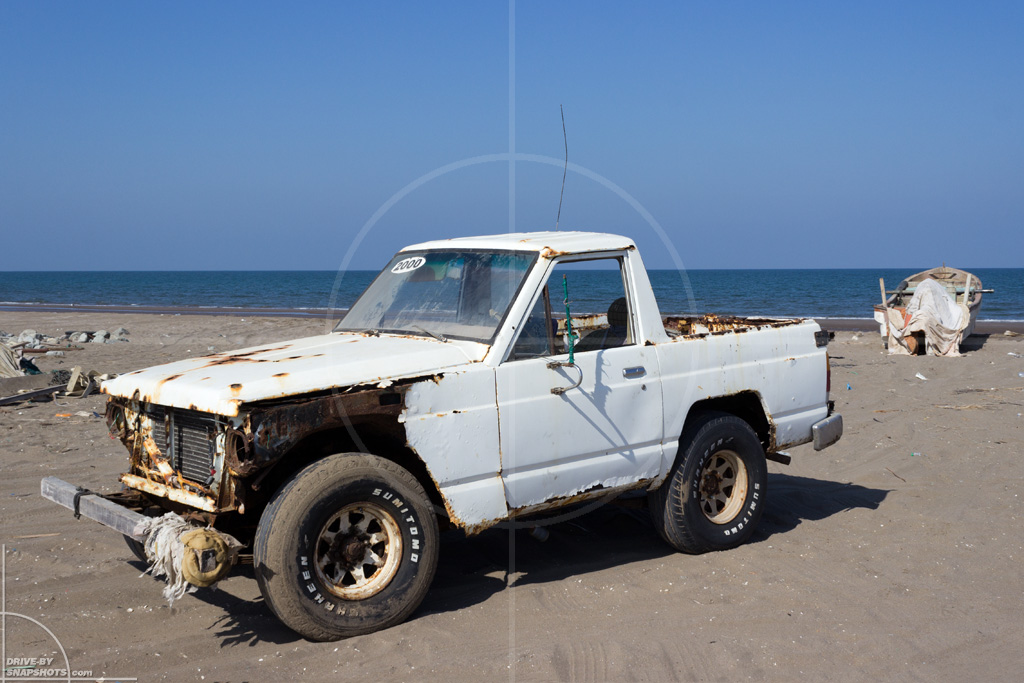 This vehicle most likely survived many an adventures before retiring to the beach. Moving boats in and out of the water might sound like an easy job for a retired 4×4, but mind you – this piece of cake is a salty one! The face definitely shows that the prolonged exposure to sun and seawater makes you look… tired.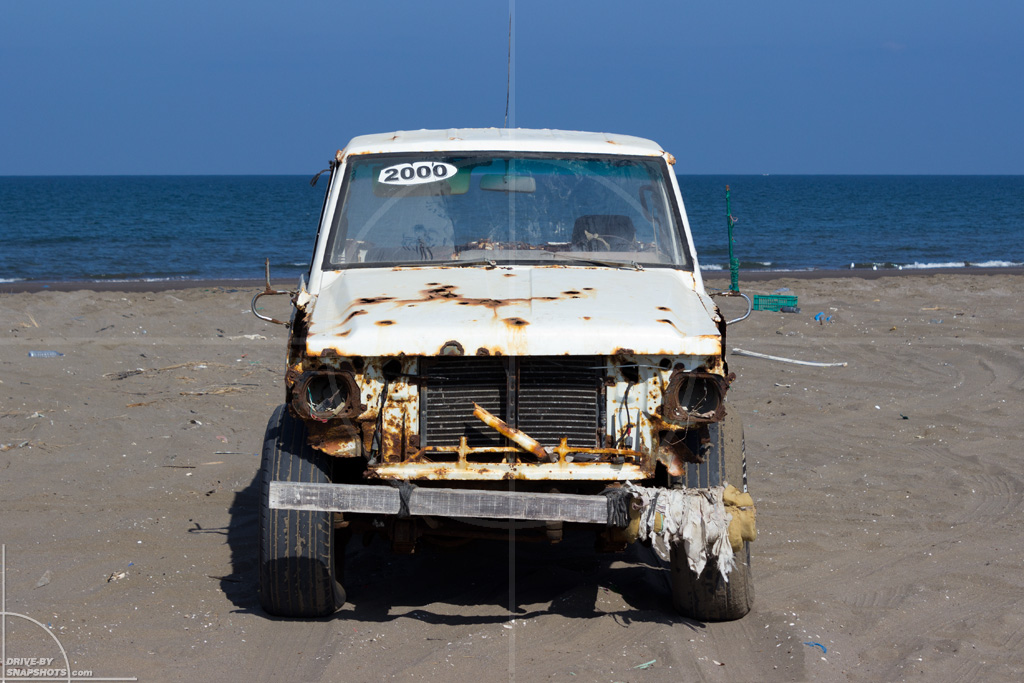 If you want to see the positive side of it: the massive corrosion of the body does help with losing weight 😉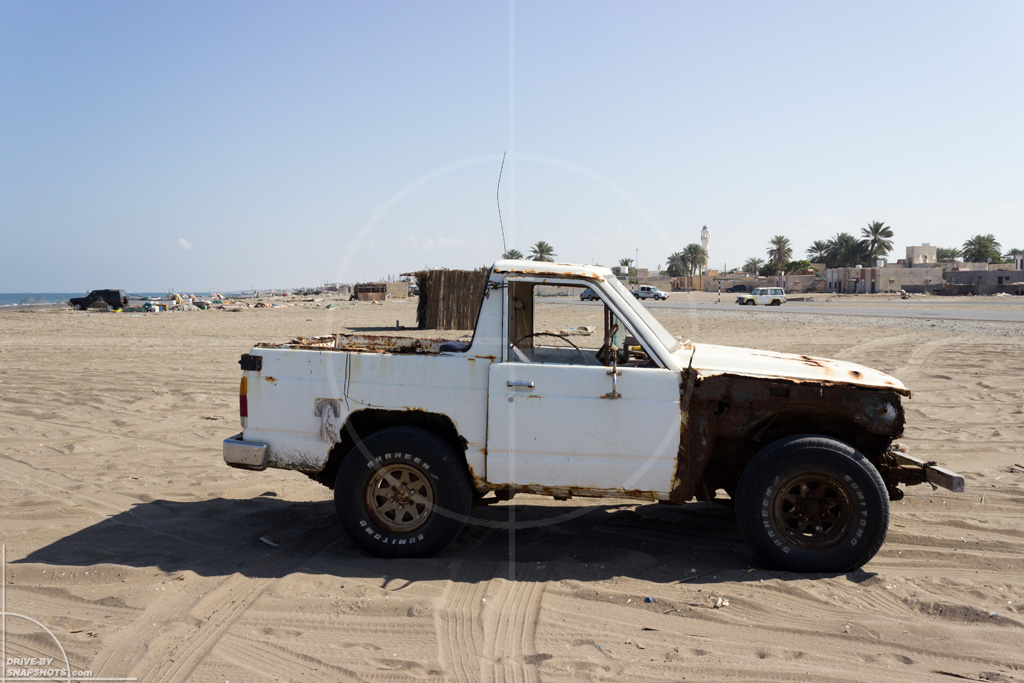 If bespoke weight is saved in all the right places needs to be discussed, though.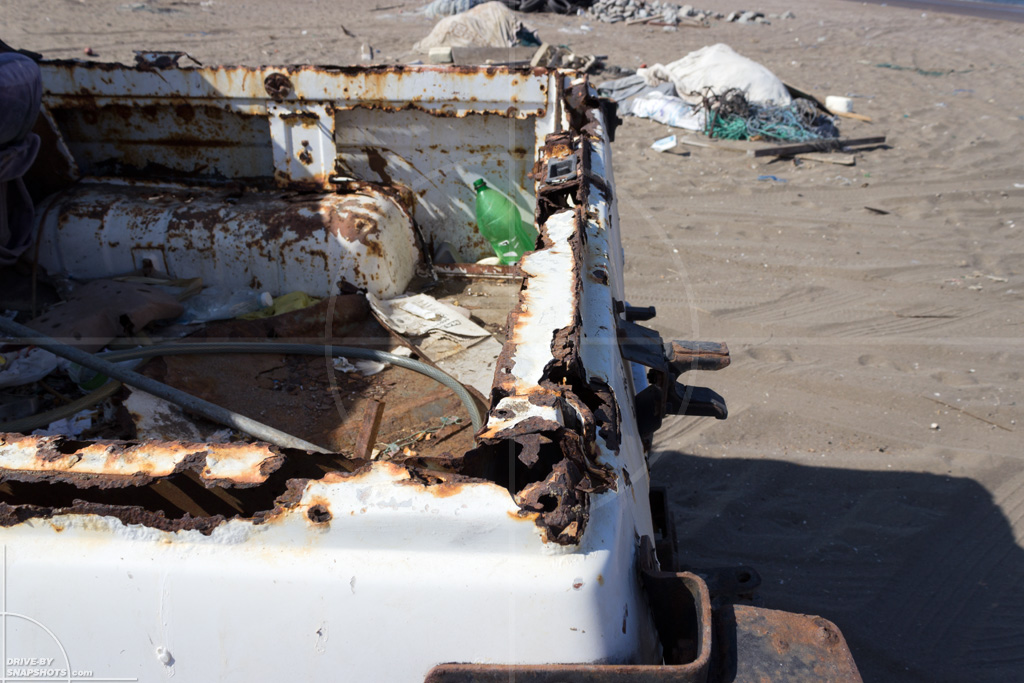 But, as the old saying goes, real beauty comes from inside. Matter of fact, the interior stood the test of time better than expected. Most of the trim is still in place and really speaks for the quality of the materials used back then.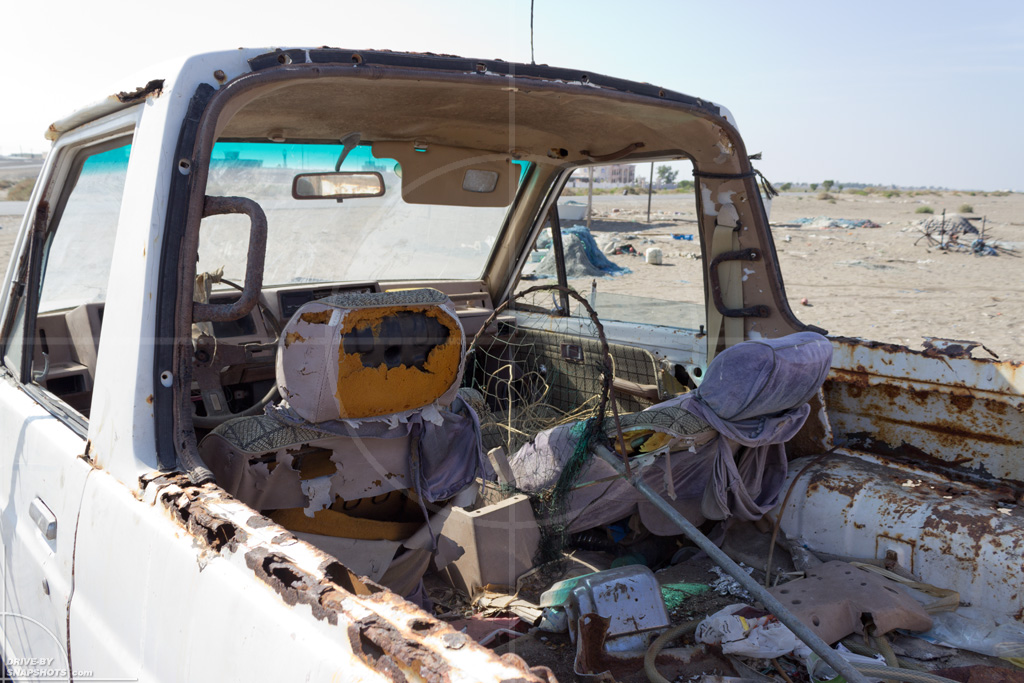 Try that with… a modern SUV. I bet it wouldn't even last half a year doing the same job.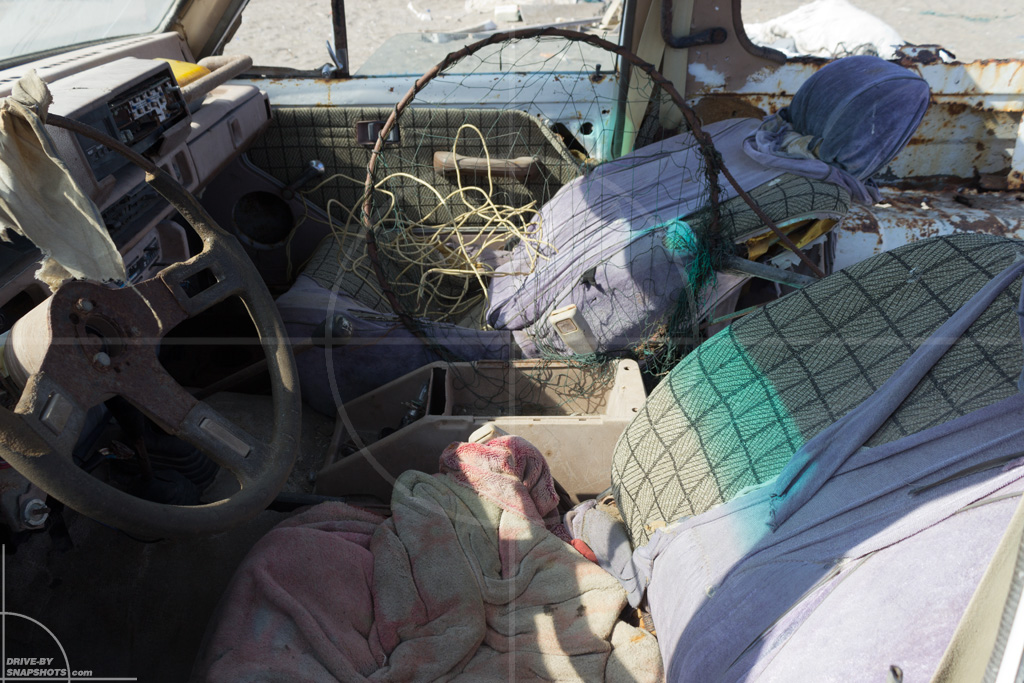 But all this old warrior need is a new fuel filter every now and then. The owner relocated it for easier access – without having to crawl under the car in the sand. Don't you just love old cars? After all… they are way better engineered than their modern counterparts.