Who said Volvos ain't cool?

Is a Volvo a cool car? By the common perception of most people… err… no. In all the countries I have previously lived in or traveled to, Volvos are not exactly considered to be cool rides. However, traveling to Norway for the first time (and to Gatebil Rudskogen nonetheless) changed a thing or two – forever. Being a lover of cars with straight lines and timeless design, I have always appreciated the styling of RWD Volvos. But did I consider them to be cool? Nope. However, seeing what can be achieved even without a major budget, did spark a new interest.
A picture seen in Car&Driver in the mid-nineties stuck in my head for many years and what it says is probably true: They don't write songs about Volvos. However, most Volvos found at Gatebil Rudskogen are definitely able to write a nice soundtrack themselves 😉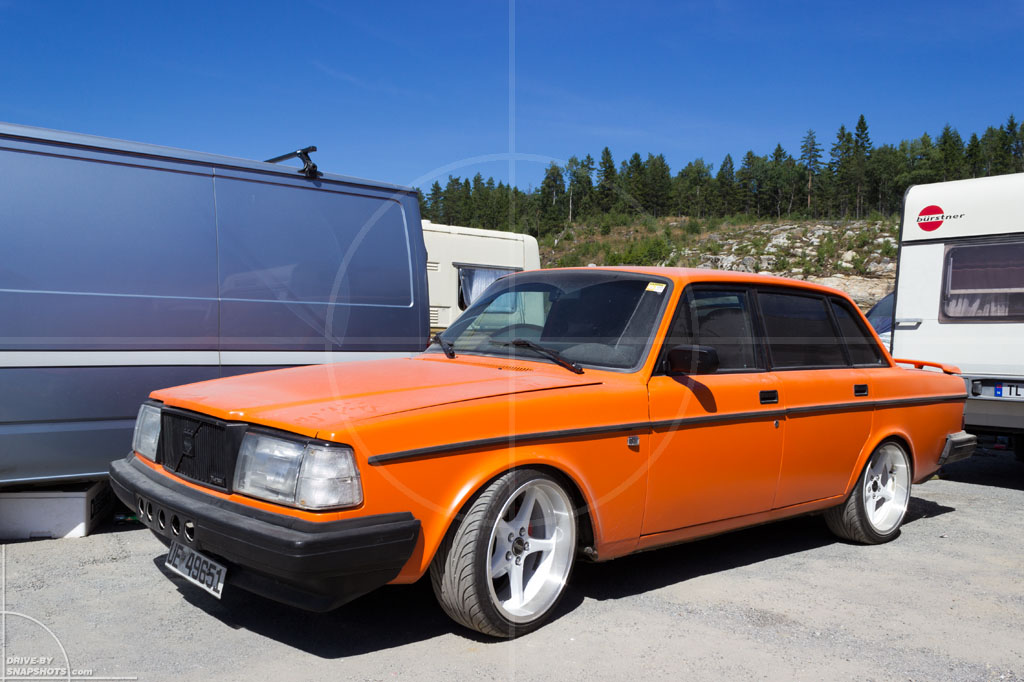 A bright color sure changes the appearance of a vehicle! The white wheels add a nice contrast. I also love widened steel wheels, if done right. These certainly fit the bill and give the car a great presence: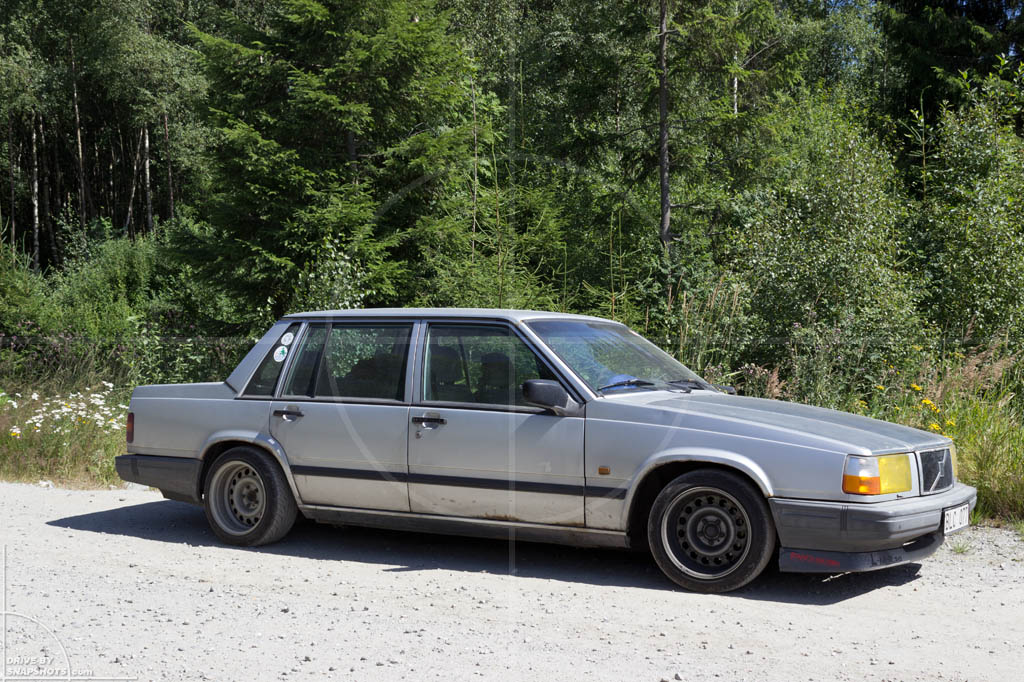 Next up are two Volvos sporting excellent paintjobs, overall attention to detail and finish. Lots of love poured into them during long Scandinavian winters, for sure. This beautiful two-door model even got a feature story over at speedhunters.com. Click here to check it out!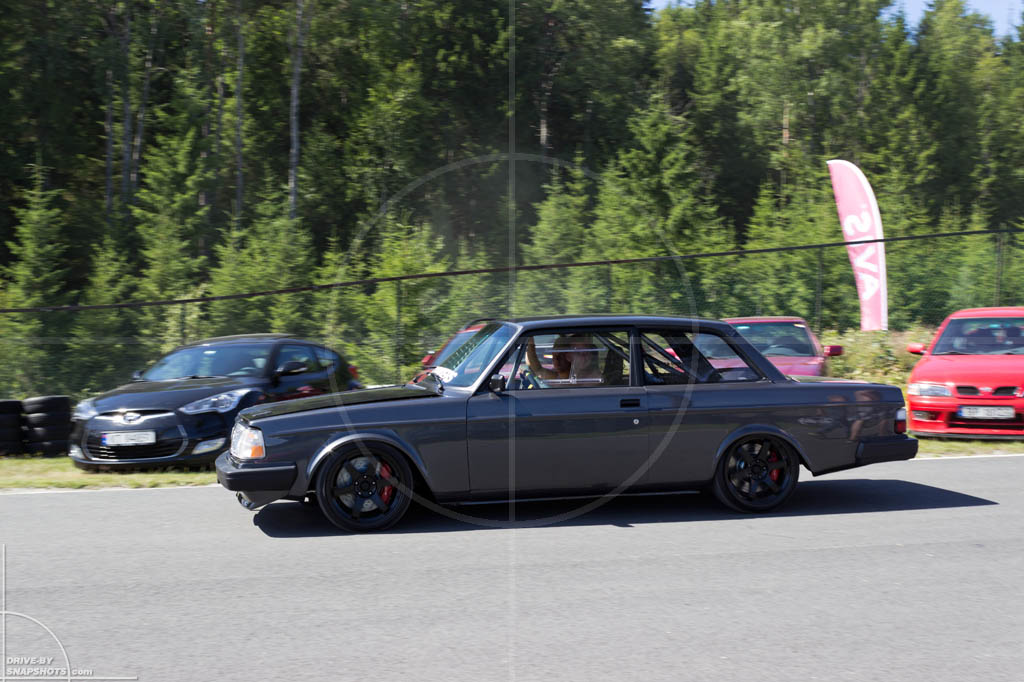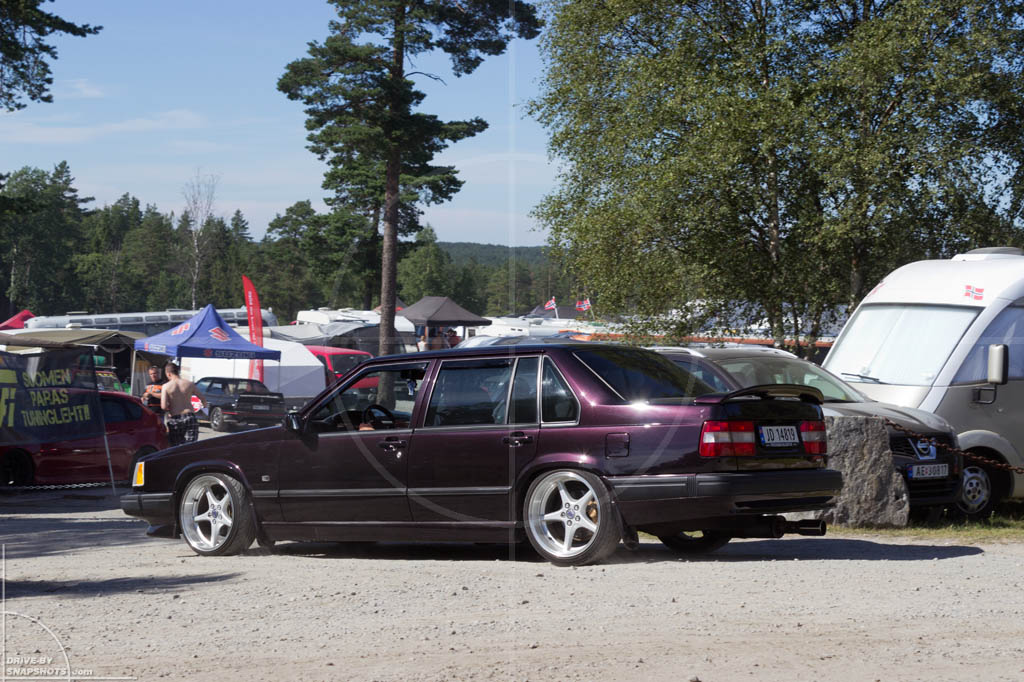 This old wagon must have seen many family holidays in its' former live. Packed to the roof, with stuff necessary to spend a few weeks away from home. Does make for a nice Gatebil ride, doesn't it? The Wolfrace wheels look absolutely awesome on it! Never thought of using these wheels on a wagon, before actually seeing it.
You think the next picture looks a bit hazy? Damn right! The smoke from tortured tires of sideways cars wafted over the go-kart track, adding to the atmosphere of the tuning cars exhibition. A lowered stretch limo? Really? And not only one of them! More on that in a later post.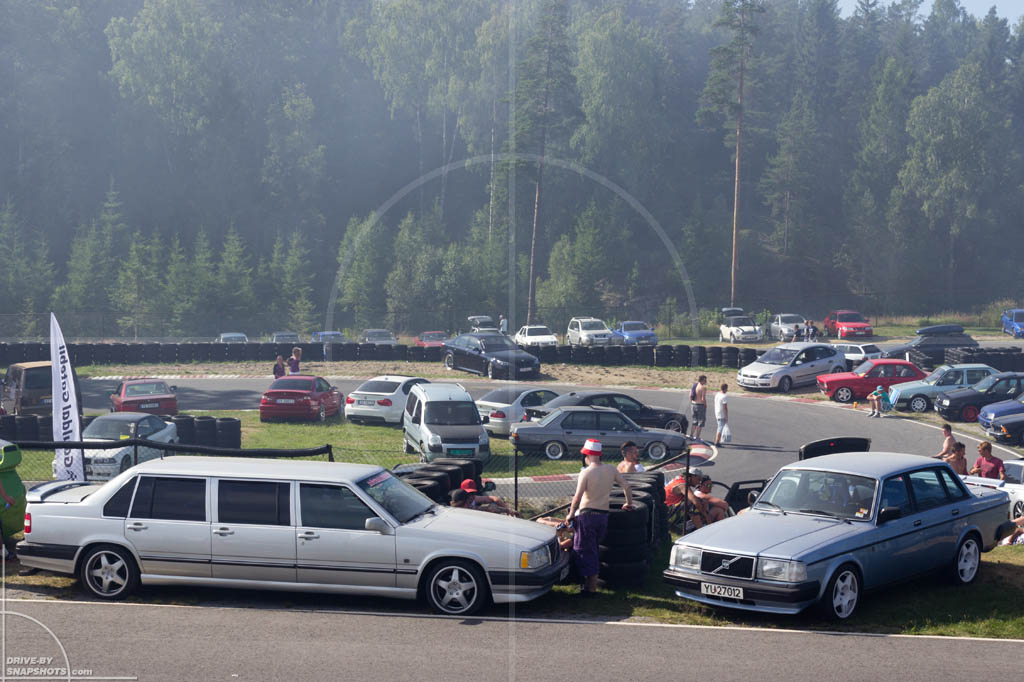 Did I mention that I love properly done widened steelies?
It almost seemed that most Norwegians are running the same alloy wheels. After chatting to a few of them and learning that there aren't many legal aftermarket wheels, it kind of makes sense. An enforced trend, so to say 😉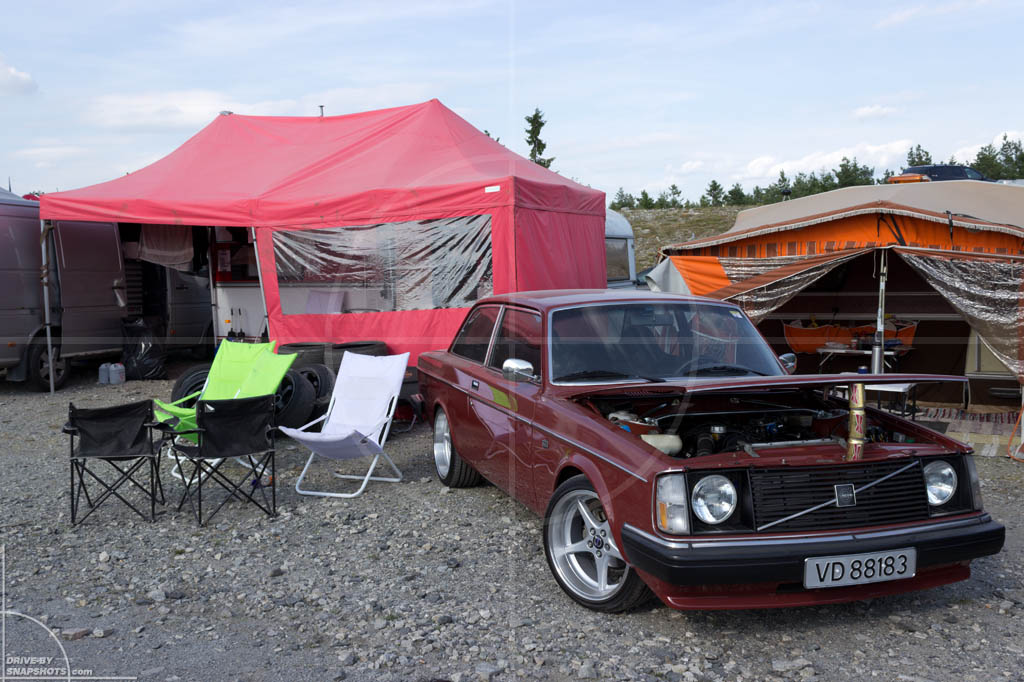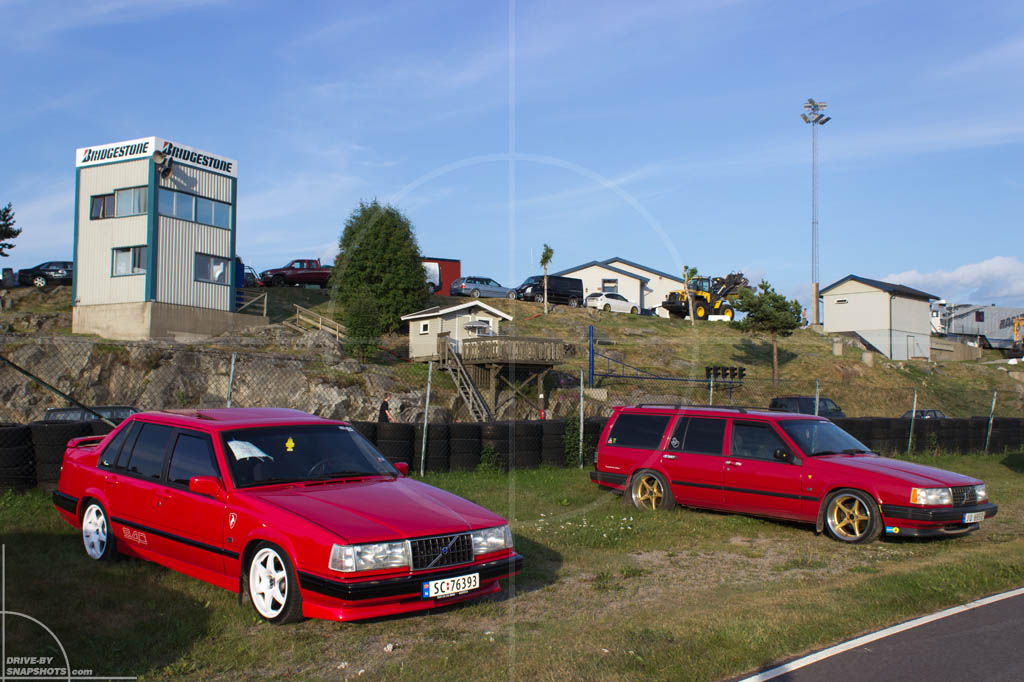 The red 940 Wagon in the above picture belongs to a nice chap we met at Rudskogen. It will be featured in the next post, so stay tuned!